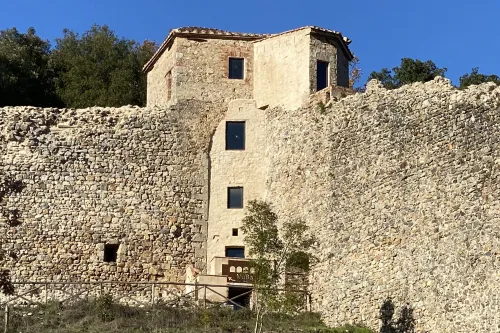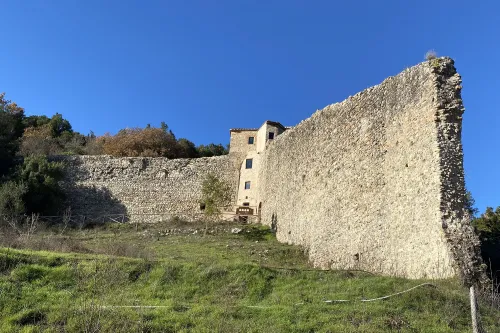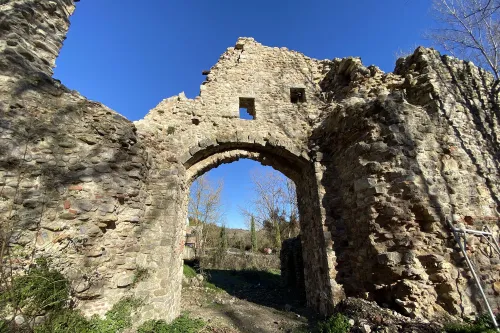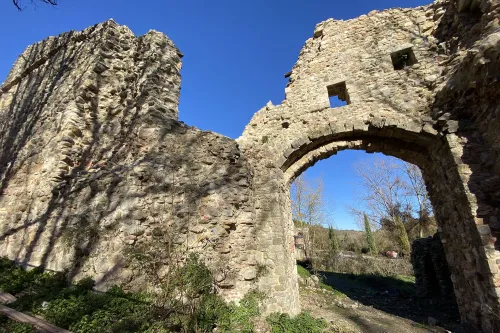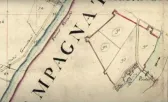 Terme di Petriolo lies along the course of the river Farma, on the border between the municipalities of Monticiano and Civitella Paganico. They can be easily reached following the indications on the SS223 Siena-Grosseto from the 'Iesa' exit.
The Terme di Petriolo were already known in Roman times, they were mentioned in an oration by Cicero and in an epigram by Martial; furthermore, Etruscan and Roman remains have been found in the area. The current toponym, however, dates back to the 13th century, being mentioned in official documents from 1130.
During the Renaissance, and in particular at the beginning of the fifteenth century, was built the first stone thermal complex, along the northern bank of the river Farma, in the municipality of Monticiano.
In 1404, stone walls were built around the baths, so that the place became known as 'Castello Termale di Petriolo'. The fortification protect the thermal spring itself and allow the Republic of Siena to charge an entrance fee to visitors.
Of this admirable example of fortified baths, we can still admire most of the 15th-century walled circuit, the three watchtowers (west, south-west and south-east), the Tower of the Republic of Siena (north), the so-called 'Siena' gate and the ancient hostel, just outside the walls.
Of the ancient baths, which consisted of four halls with cross vaults, only one remains, it opens towards the river with round arches resting on octagonal pillars, above which is the small church of Santa Maria. This was the so-called Bagno Nobile of Petriolo.
During the Renaissance, the baths acquired considerable prestige, so much so that several members of the Medici and Gonzaga families went there (including Alessandro Gonzaga, who suffered from rickets), as well as Pope Pio II Piccolomini, who stopped there several times to cure the 'podagra' from which he suffered, and also issued important papal bulls.
After a period of decline, in 1713 it was the Ospedale di Santa Maria della Scala of Siena that resumed the fortunes of Petriolo, which had previously passed to the grand-ducal crown of Tuscany and in 1648 was assigned to the Cospi family, but unfortunately the ruined walls were demolished and their stones used to restore the thermal buildings. A new restoration, coordinated by Italia Nostra, began in 2018 and will be completed in 2021. The hostel has already been completely recovered, through a deep renovation. The north tower and the ancient walls have largely been carefully cleared of infesting vegetation, consolidated using the sew-ins method, injections of consolidating lime mortars and the insertion of diatons.