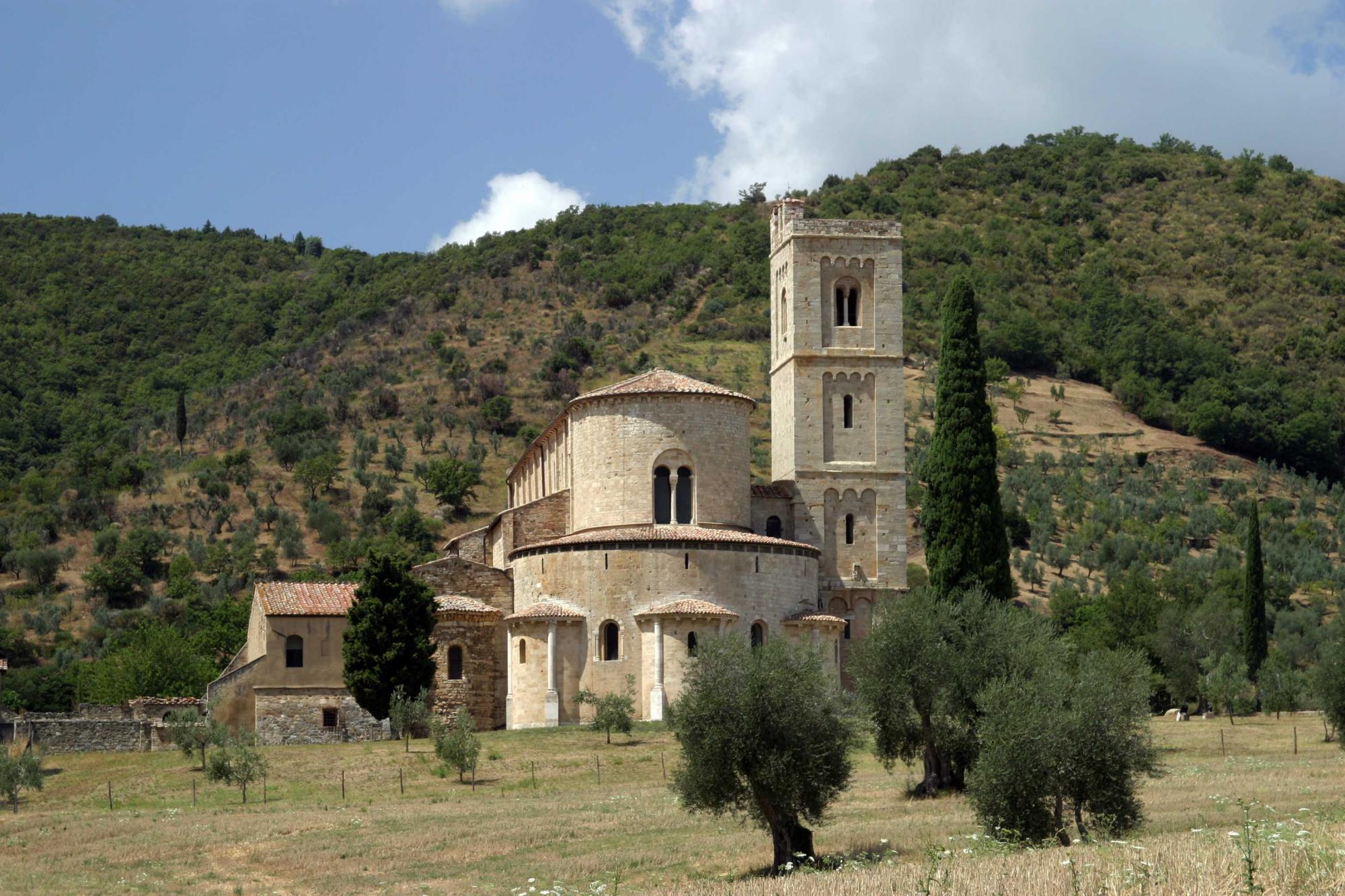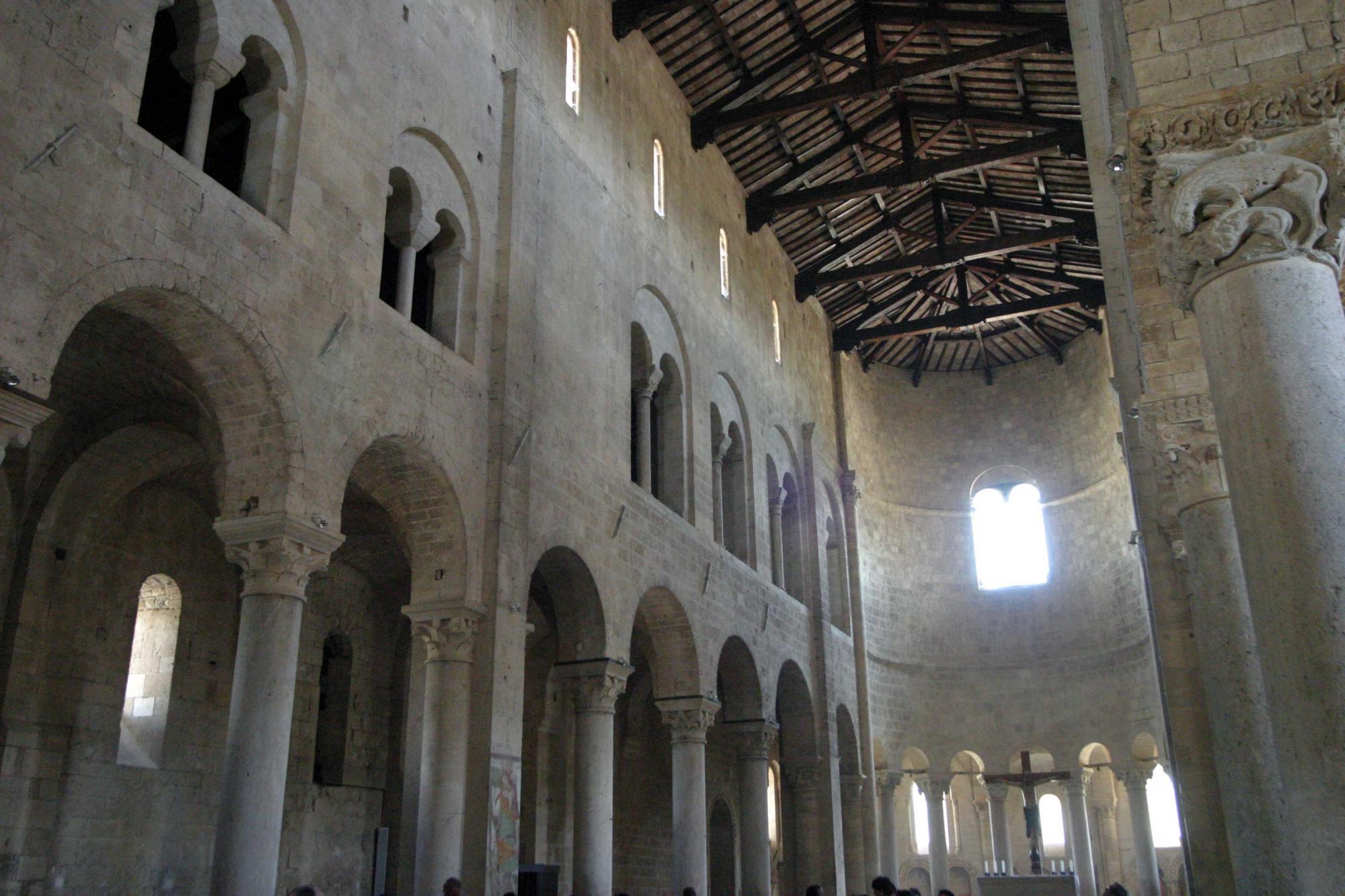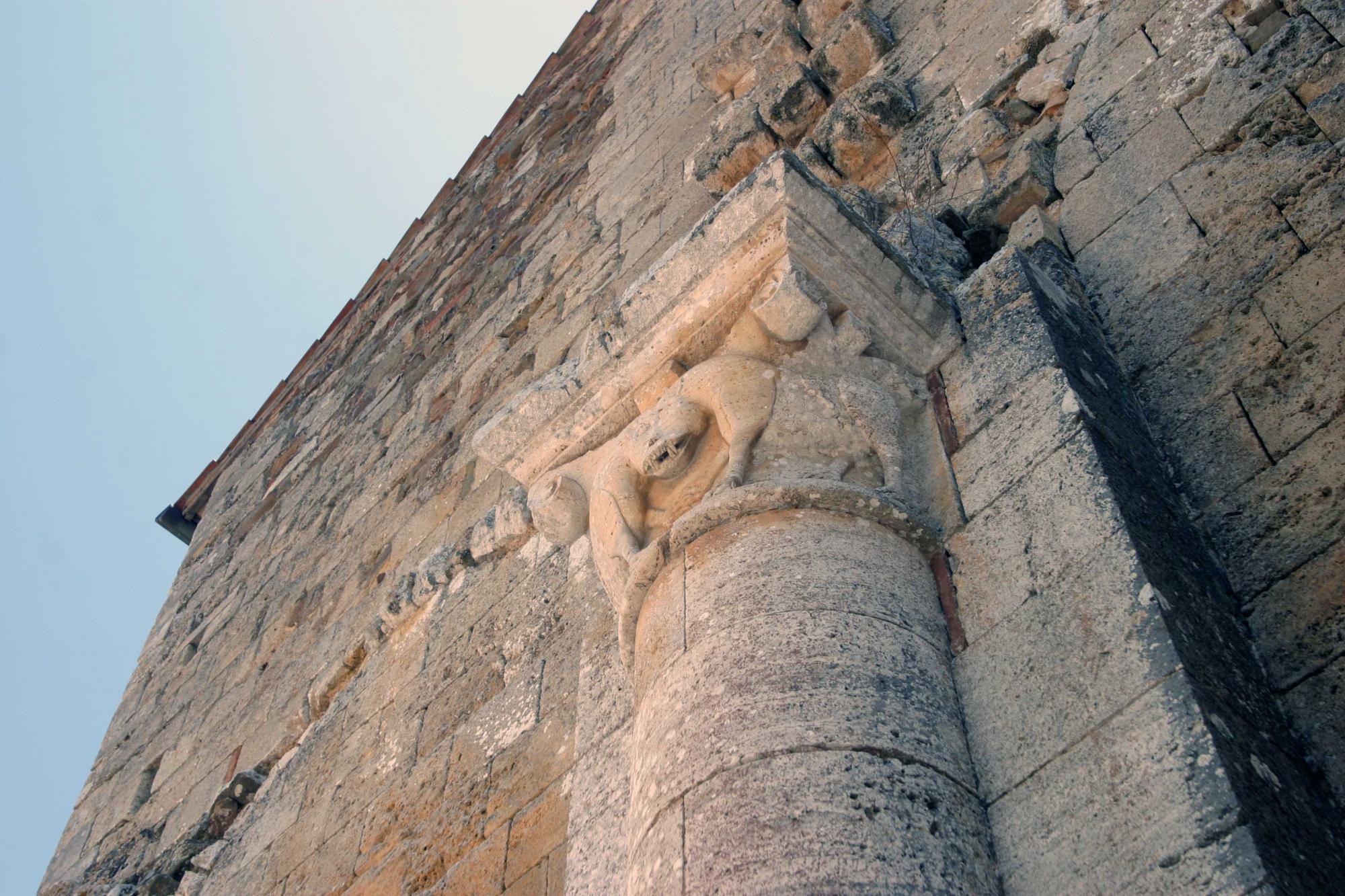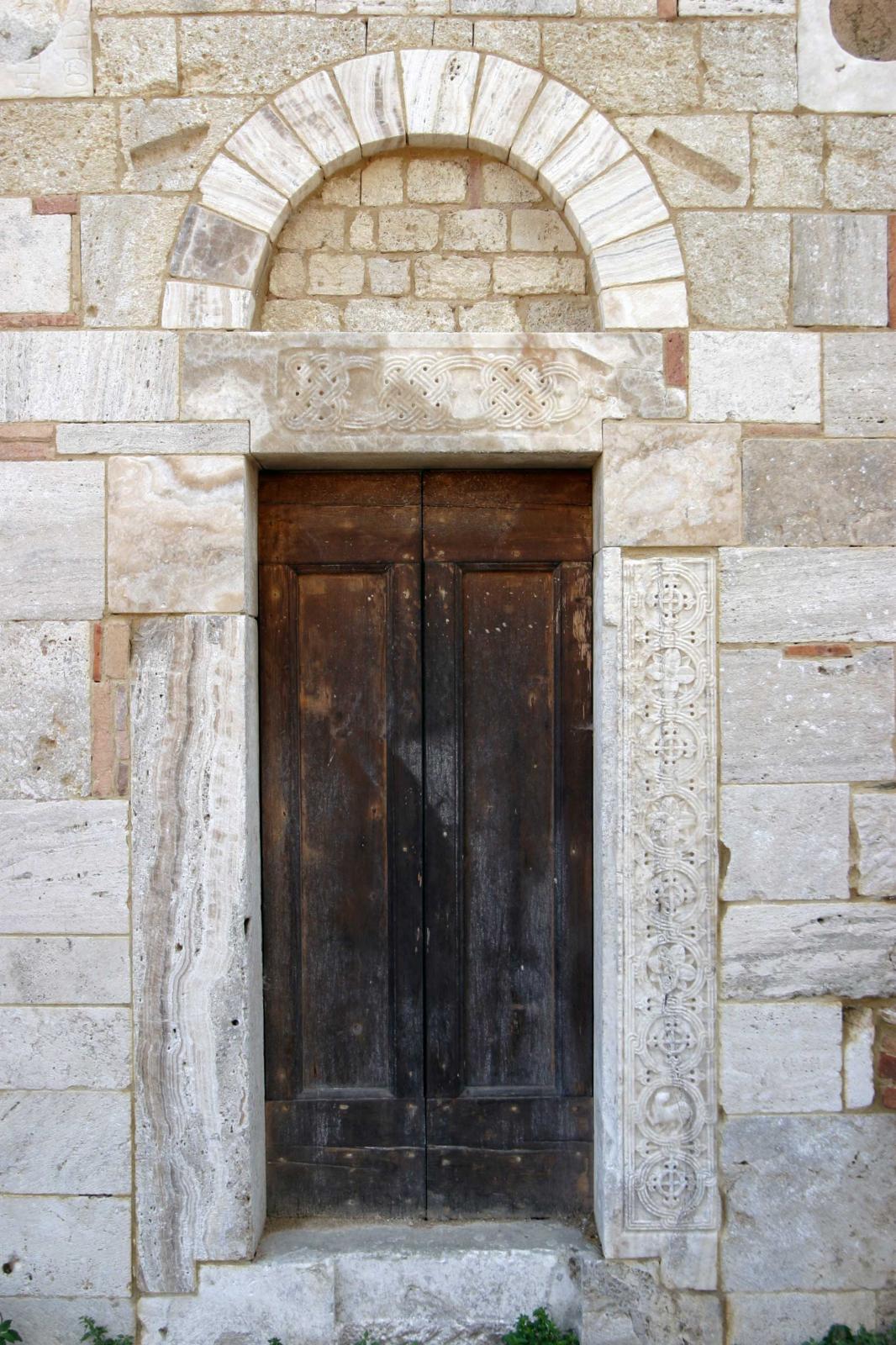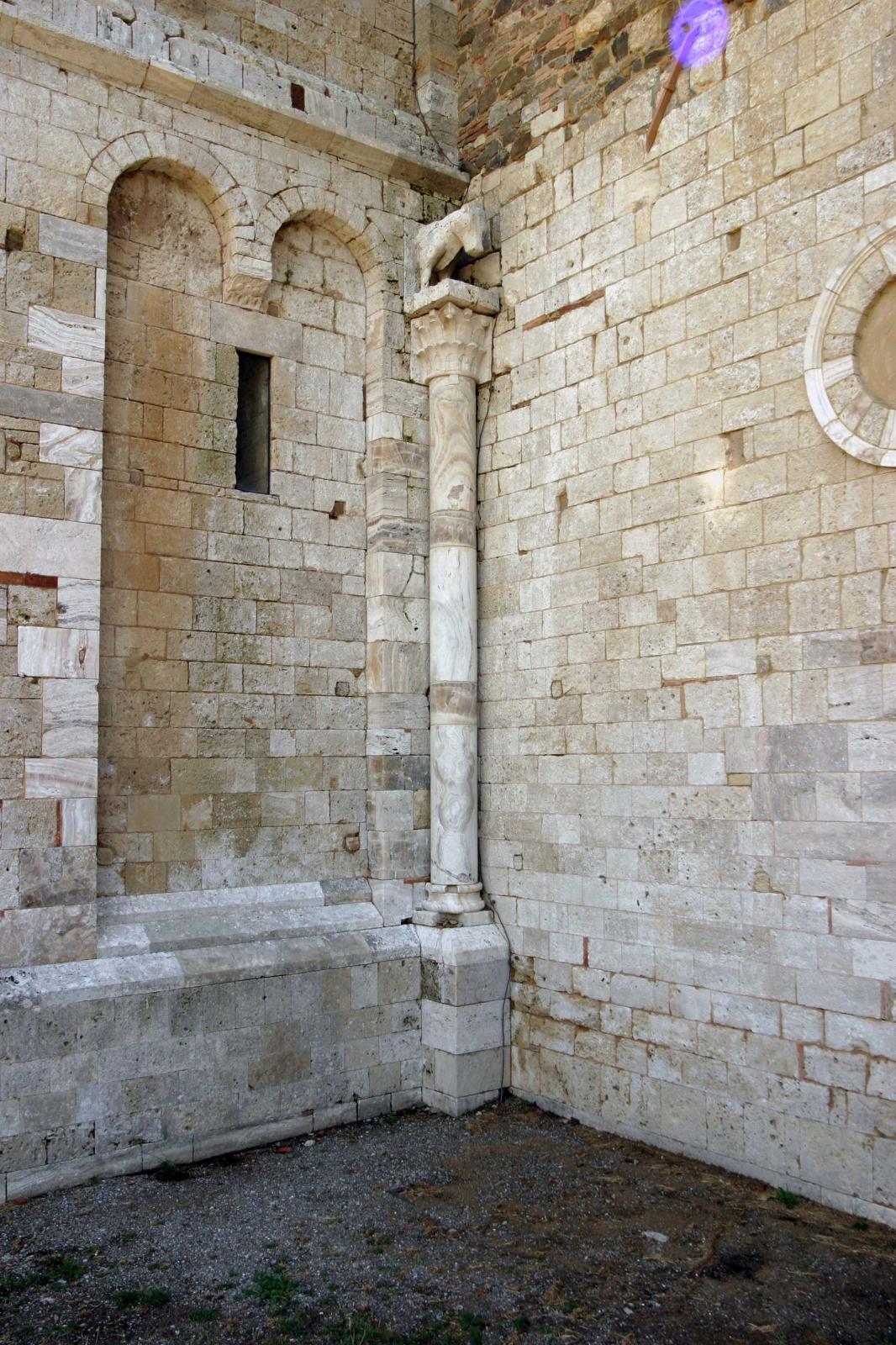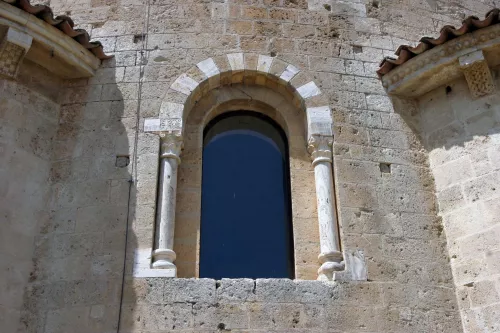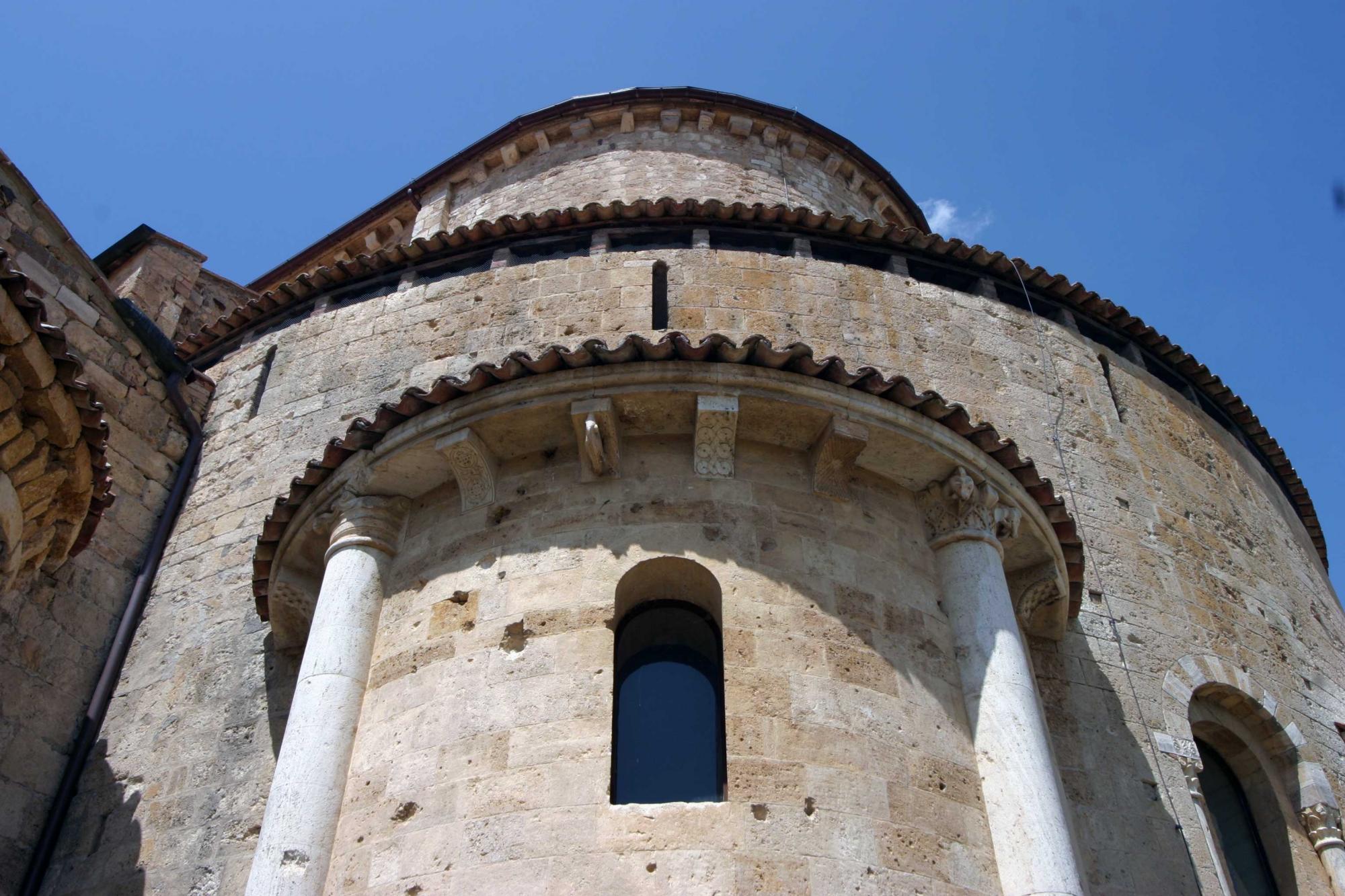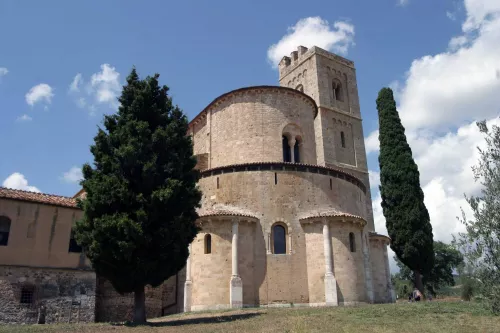 The Abbey rises in a valley just below the medieval hamlet of Castelnuovo dell'Abate. From Montalcino follow the SP55 for about 10 kilometres. Just before entry in Castelnuovo dell'Abate turn right, this road leads you directly to the Abbey.
Sant'Antimo is one of the most important examples of monastic architecture of the 13th century and by far the most important Romanesque building in southern Tuscany. The church we can admire today was built around year 1100 and took the place of an older 9th century abbey. Only a few parts of the first abbey are left. It belonged to the Benedectines, and to the Guglielmite friars thereafter.
Next to the church rises a square bell tower. The interior consists of three naves, with round arches resting on columns with alabaster capitals, all carved with geometrical, human, animal and flowers motifs. The women's gallery gives the hall a particular perspective; the semicircular apse, flanked by the apsidioles, is introduced by the altar, which the crypt lies beneath. A wooden crucifix from the second half of the 12th century stands behind the altar. Another wooden sculpture from around 1260 reperesenting the 'Madonna with Holy Child in Throne' rests against the right wall. The refined architectural elements recall a decorative richness with French influences.
Until the 14th century Sant'Antimo was an important spiritual, economic and cultural centre, often in conflict with the Republic of Siena.