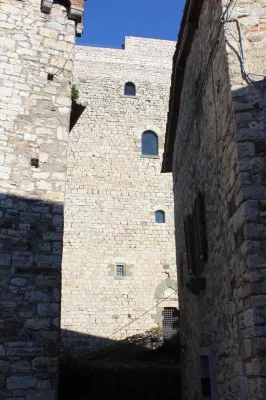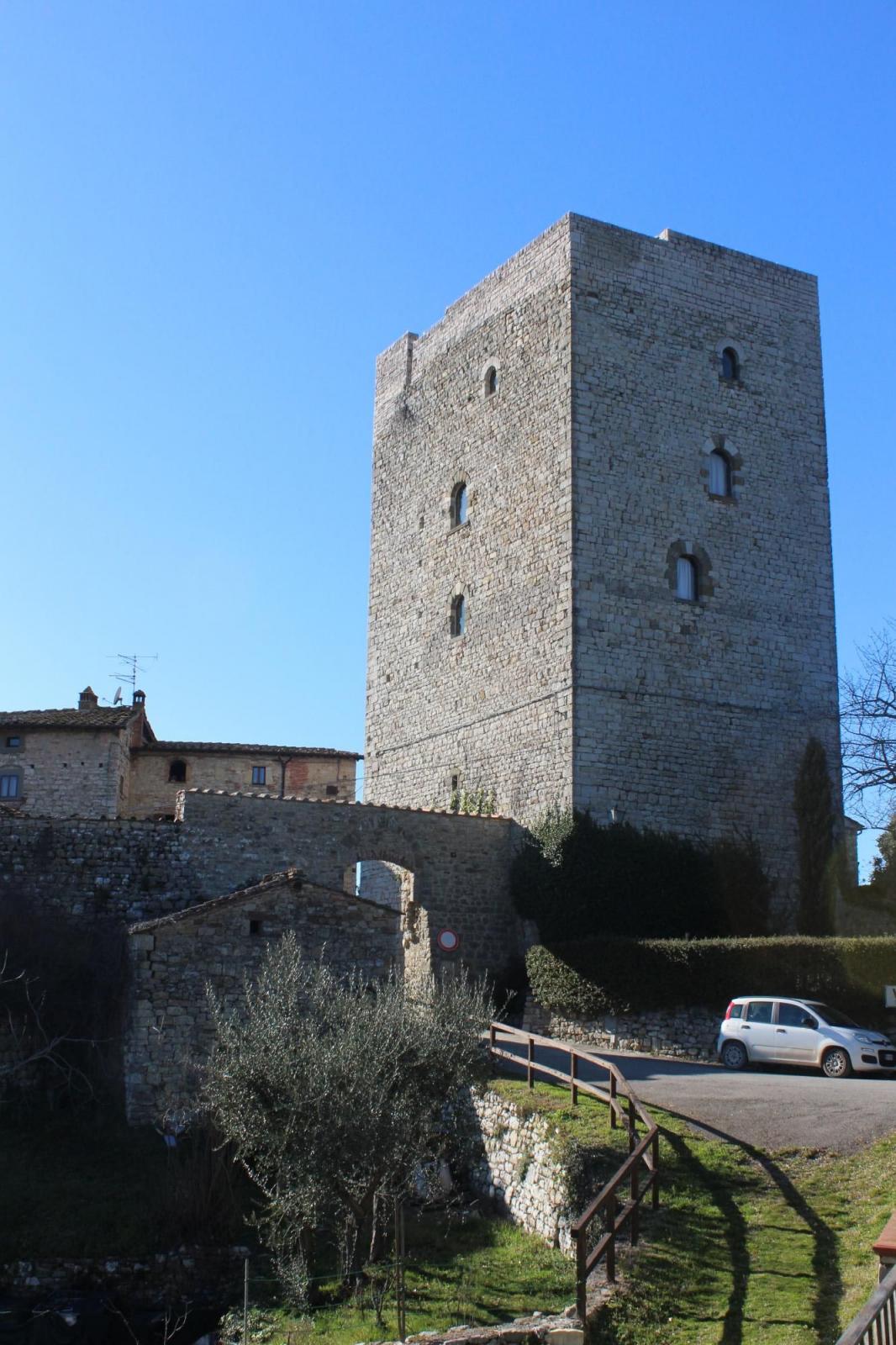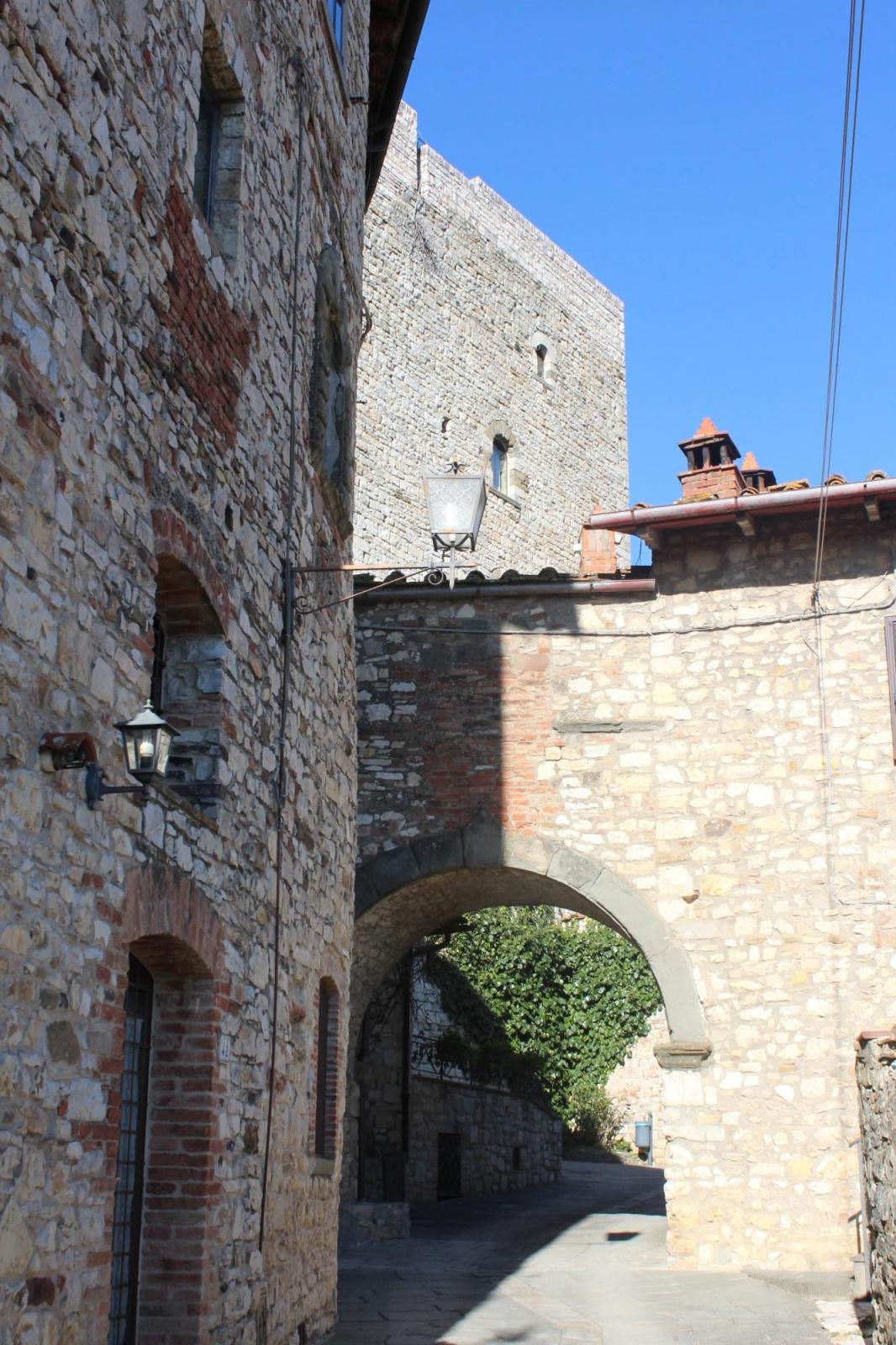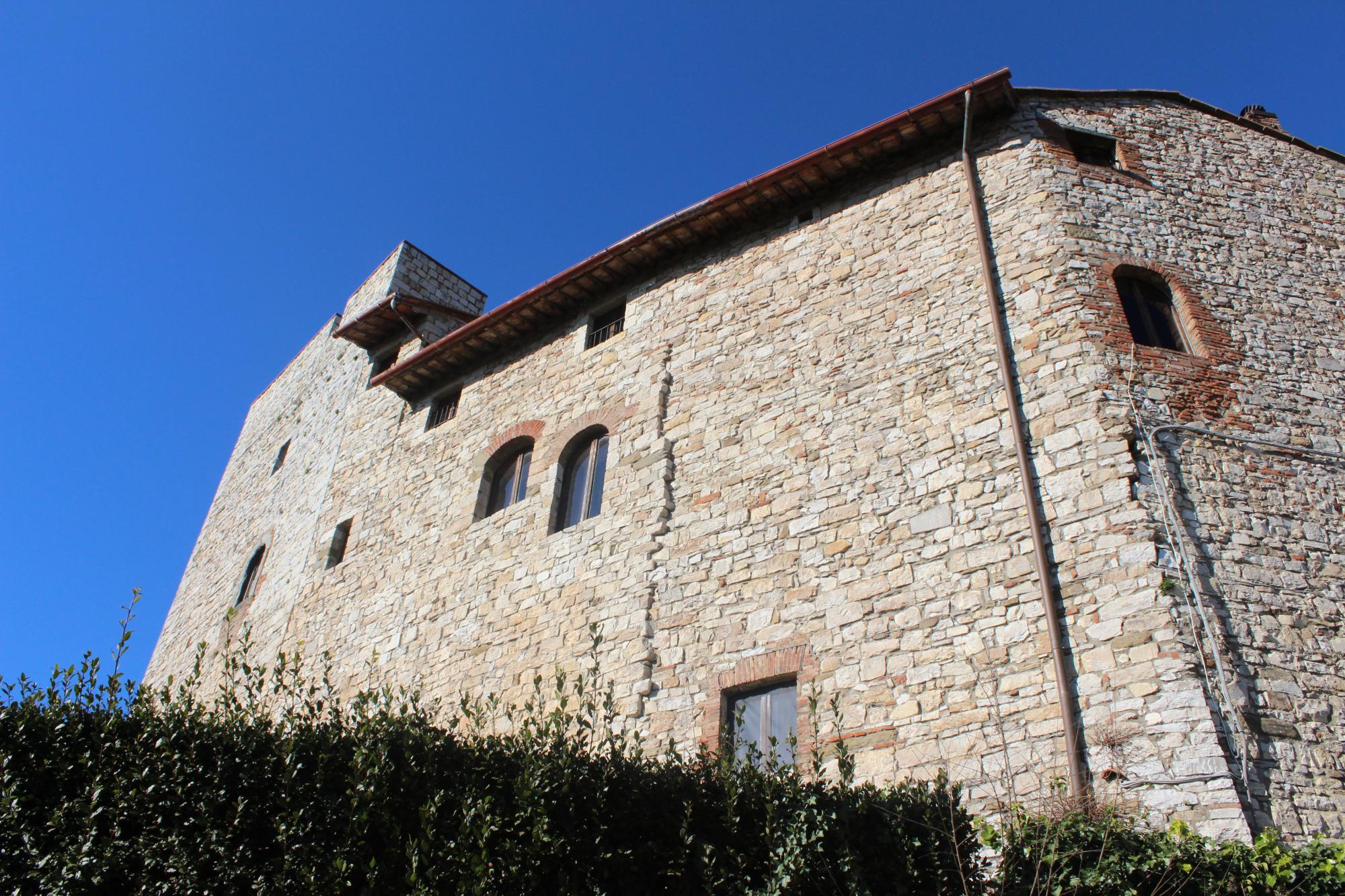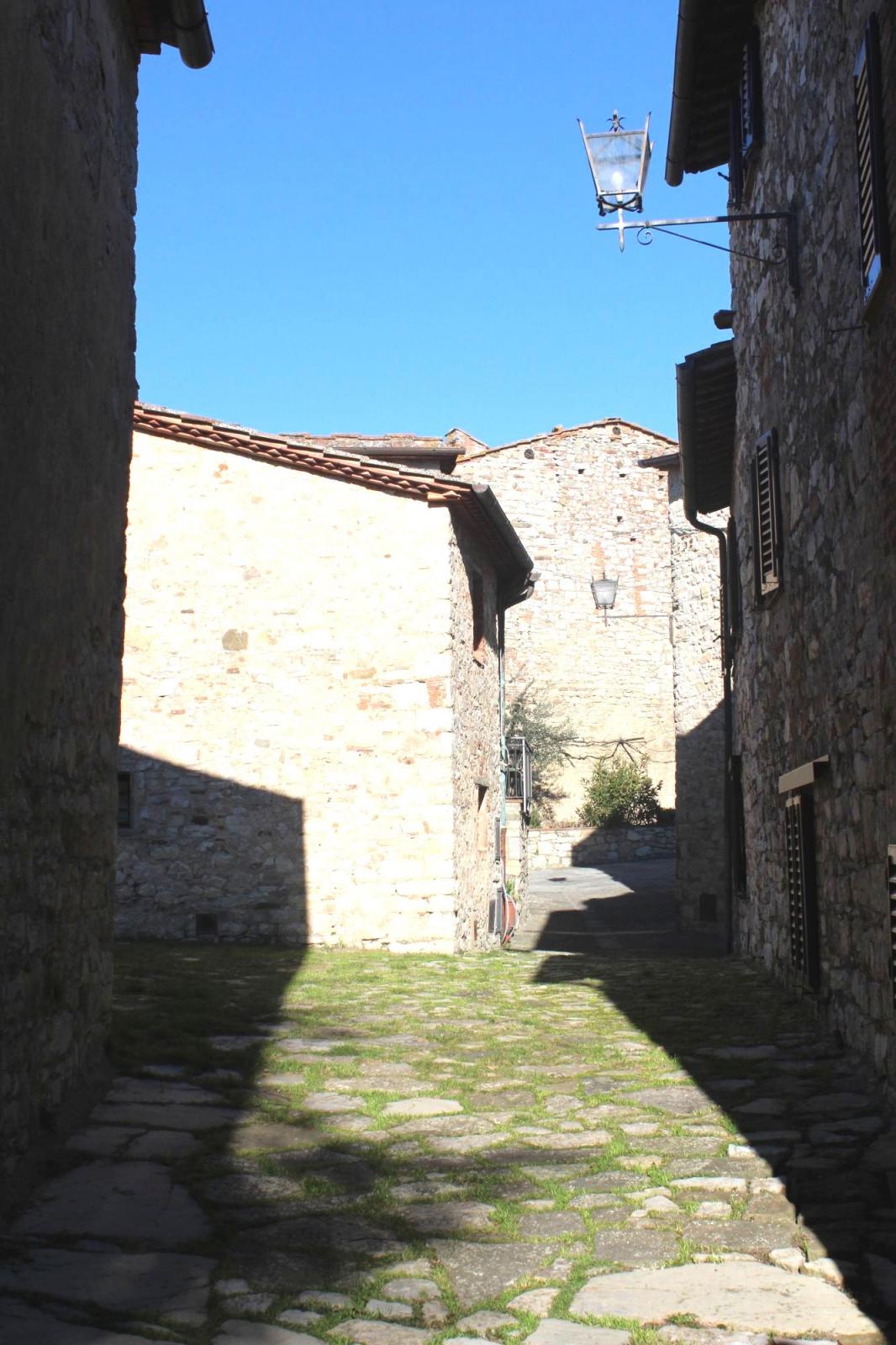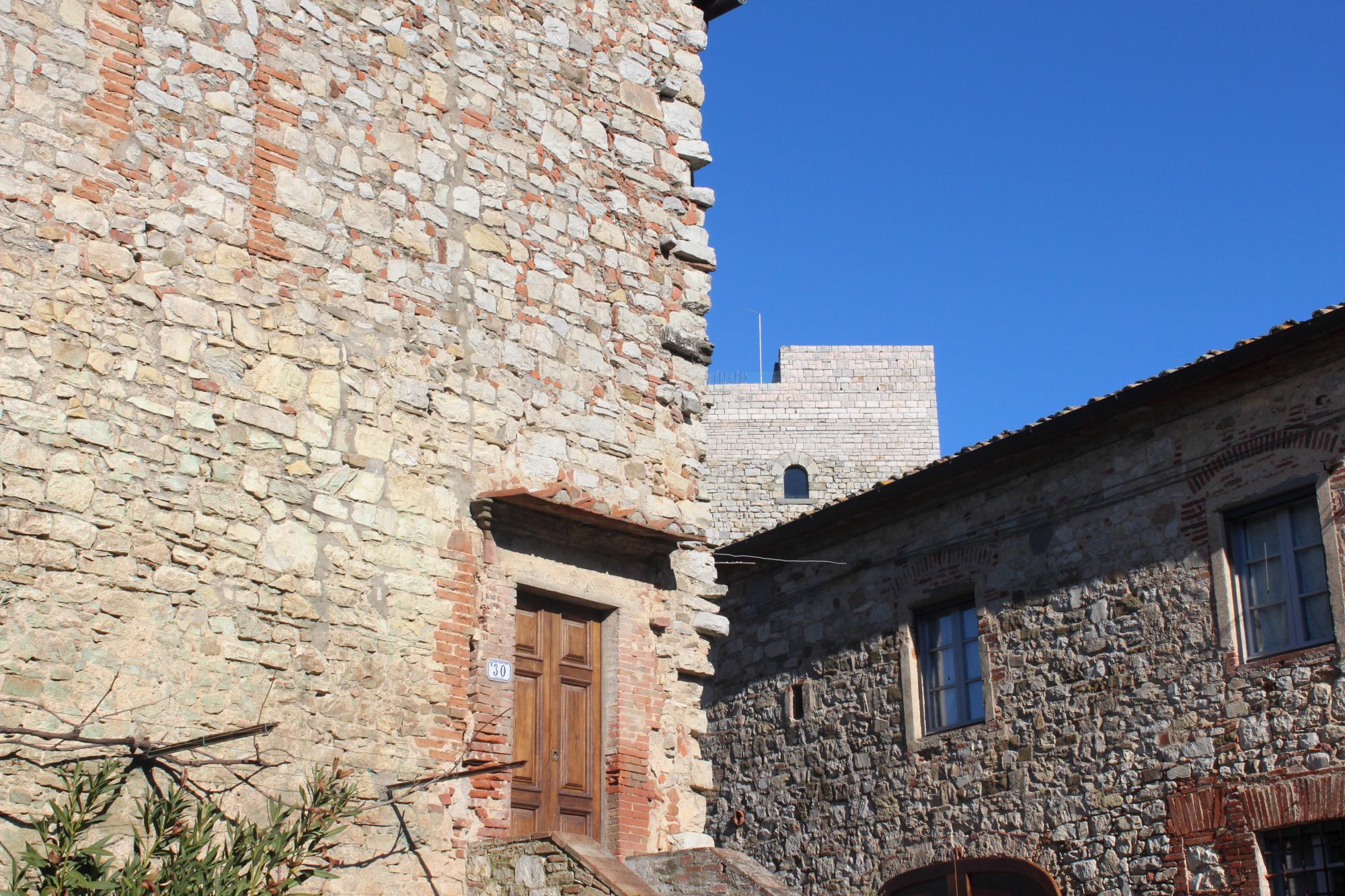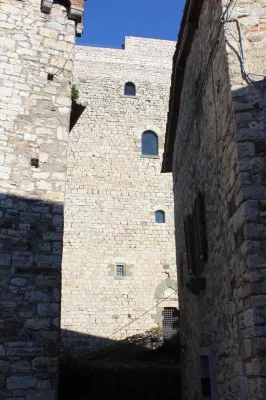 The medieval suburb of Vertine rise on a hill of 357 meters high above the town of Gaiole in Chianti. From Florence it can be reached leaving the motorway A1 to the exit 'Valdarno' and following from Montevarchi the indications for Cavriglia-Gaiole. After about twenty kilometers, and after passing under the rests of the Castle of Montegrossi, we will find the signals that will bring us just under the walls of Vertine.
The castle, or walled town, of Vertine rises to the extreme north-oriental territory of the Chianti area, in the middle of a series of relief, called Chianti's Mountains, the watershed between this area and the Valdarno Superiore [Upper Arno Valley]. This zone is particularly rich of castles because it match to the ancient territory of the medieval 'Chianti League', Florentine rampart at the borders with the domain of Siena.
In the zone the feudal presence was always strong and the castle of Vertine, as the near Montegrossi and Brolio, was remembered in public acts before the year 1000. Vertine was also the Chianti's castle that reached the greatest consistence as walled town. Already in 13th century it was under control of the Ricasoli, Florentine commissioners of the zone and, as a token of its great importance, was many times residence of the same feudal family. According to circumstances Vertine was never at the center of war events as sieges or fighting, so the castle reached us without traces of the destruction and reconstruction that were the cause of the modification of many other medieval settlements. In 15th century the fortifications suffered a restoration and an expansion but this modified not radically its aspect.
The castle is still today surrounded by its almost intact walled enclosure and, on the southern front, rise a splendid rectangular tower that had the function of keep: in my opinion this is one of the most beautiful and better preserved of all Tuscany.
On the left side of the keep is opened the north gate, once twin of the opposite partially disappeared south gate, still today the only two entries of the suburb. The arch of the south gate is lost but we are still able to notice the tower that defended it. The splendid worked stones used for the construction of the walls and the keep give Vertine a typical medieval image and the visitor that crosses its narrow streets can still today have a real 'full immersion' in the ancient times.