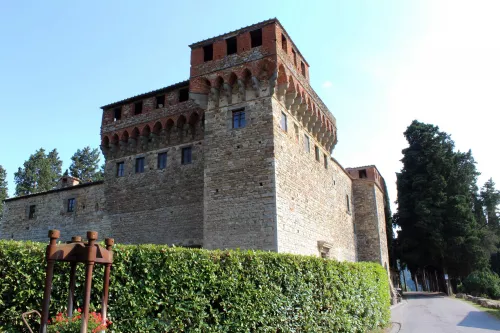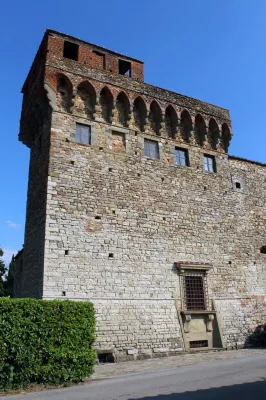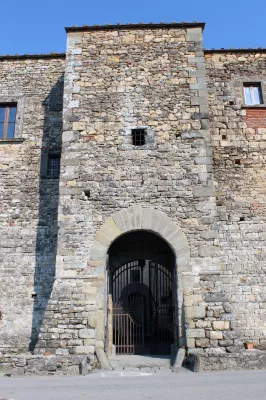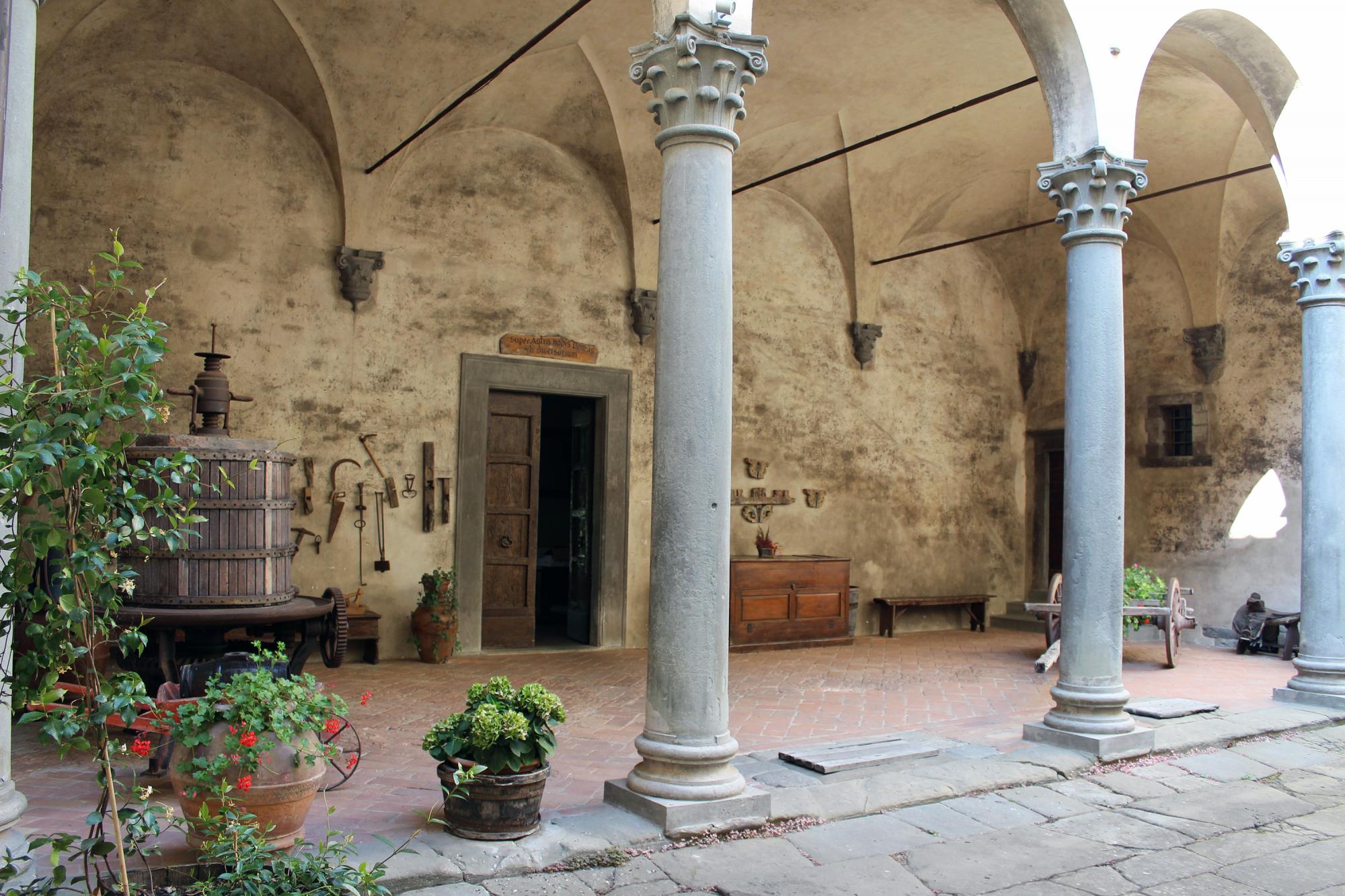 The Castle rises along the road that leads to S.Brigida, from Florence is reacheable following the indications for Pontassieve first and Molin of the Plan then until finding the indications for the castle.
In the ancient fief of Monte di Croce, property first of the Counts Guidi and then of the Bishop of Florence, the Pazzi family built this castle, sure widening a most ancient and modest high medieval fortification. Between the 12th and the 14th century the Pazzi acquired the control or the property of all the surrounding lands and made Trebbio their stronghold in the heart of the countryside.
In the '400 the castle became place of reunion of artists and was enriched by a loggia with columns of stone and many other art works, as a fresco Andrea del Castagno, that at the time adorned Chapel of the castle, that now is exposed in the museum of Pitti Palace in Florence. In the 16th the century were added windows with the iron gates.
The complex has a rectangular shape, articulated around the courtyard approachable exclusively through a gate protected by a tower. The gate is opened in the center of the main front, toward the bottom of the valley. Part of the walled curtain and towers still are endowed with machicolation - supported by beautiful brackets in stone - and battlements built in bricks.
The legend says that here in the 1478 was hatched the plot against the Medici who caused to the killing of Giuliano, brother of Lorenzo. Failed the plot the castle was confiscated from the Florentine Republic. The structure was restored in the last century, today is a private property.