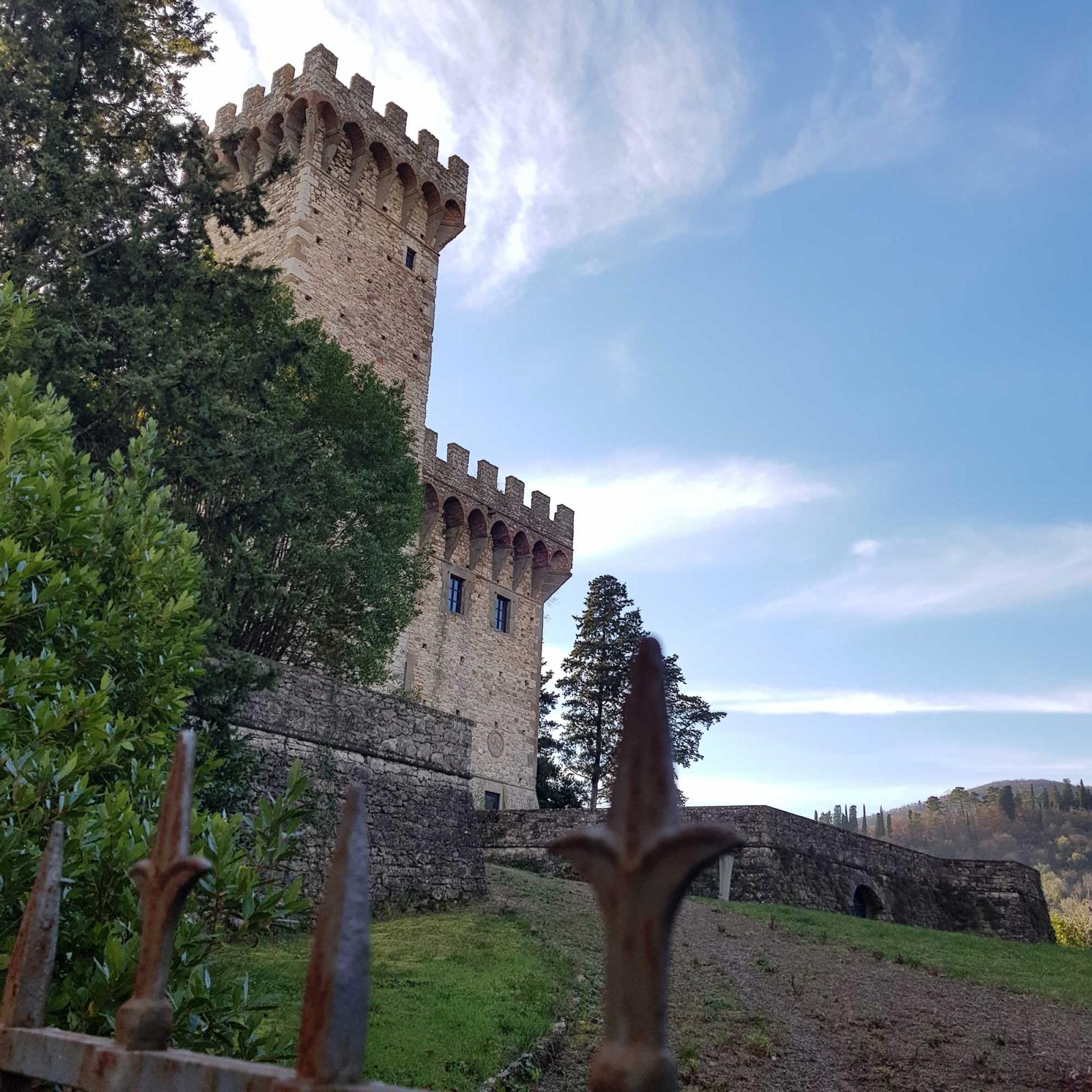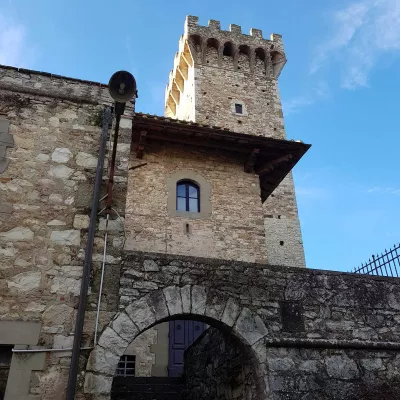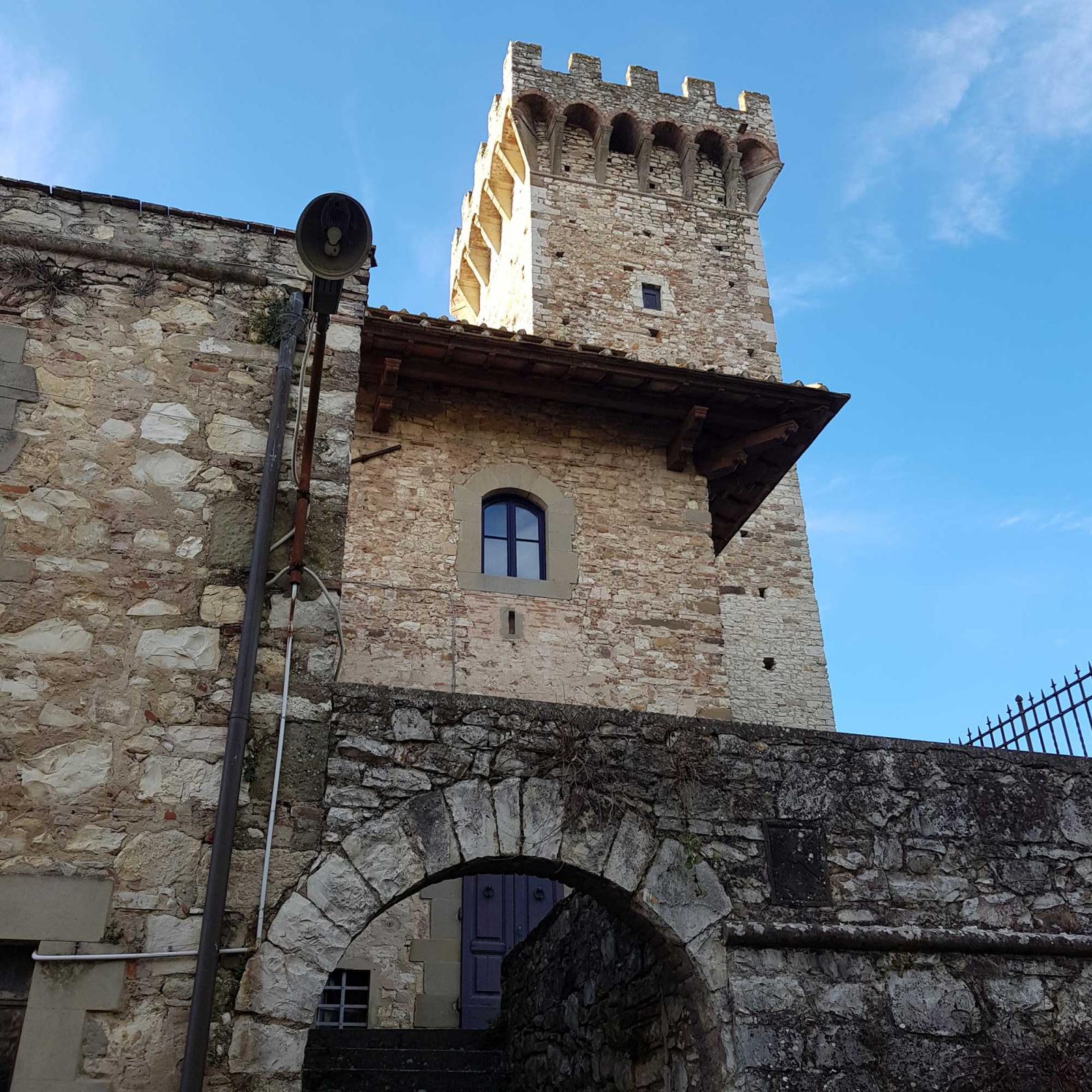 Torre a Decima rises over the country of Molin del Piano. From Florence it is easily reachable following the Aretina Road towards Pontassieve and then the indications for Molin del Piano. In the town you will find the indications for the castle.
In the heart of an ancient fief property of the Counts Guidi first and of the Bishop of Florence then, at the feet of the Monte di Croce (Croce Mountain), rises this imposing castle, outpost of the feudal power in the country.
Its origin goes back to the 12th century, it was seat of the Saltarelli family, notaries emigrated then to Florence, that widened the original structures of what today is the core of the complex, with the tower of the keep and still endowed with machicolation (projection from the wall made of stone which has openings through which the defenders can fire upon an enemy directly below) and battlements.
In the 15th century the inner courtyard was gifted with a loggia, in the style of the Renaissance, while externally the walled perimeter was encircled with a massive stone bastionated fortification.
All this was done by the new owners of Torre a Decima, the Pazzi family, whose coat of arms - two dolphins that face themselves - still today is on the castle walls. The near Chapel, of medieval origin, is dedicated to S.Maria Maddalena de' Pazzi, that was there in the 16th century. The legend says that after the failure of the conspiracy of the 1478 hatched by the family against the Medici, the famous 'Congiura de' Pazzi' , the castle become their refuge. Today the castle is a private residence visible only from the outside.