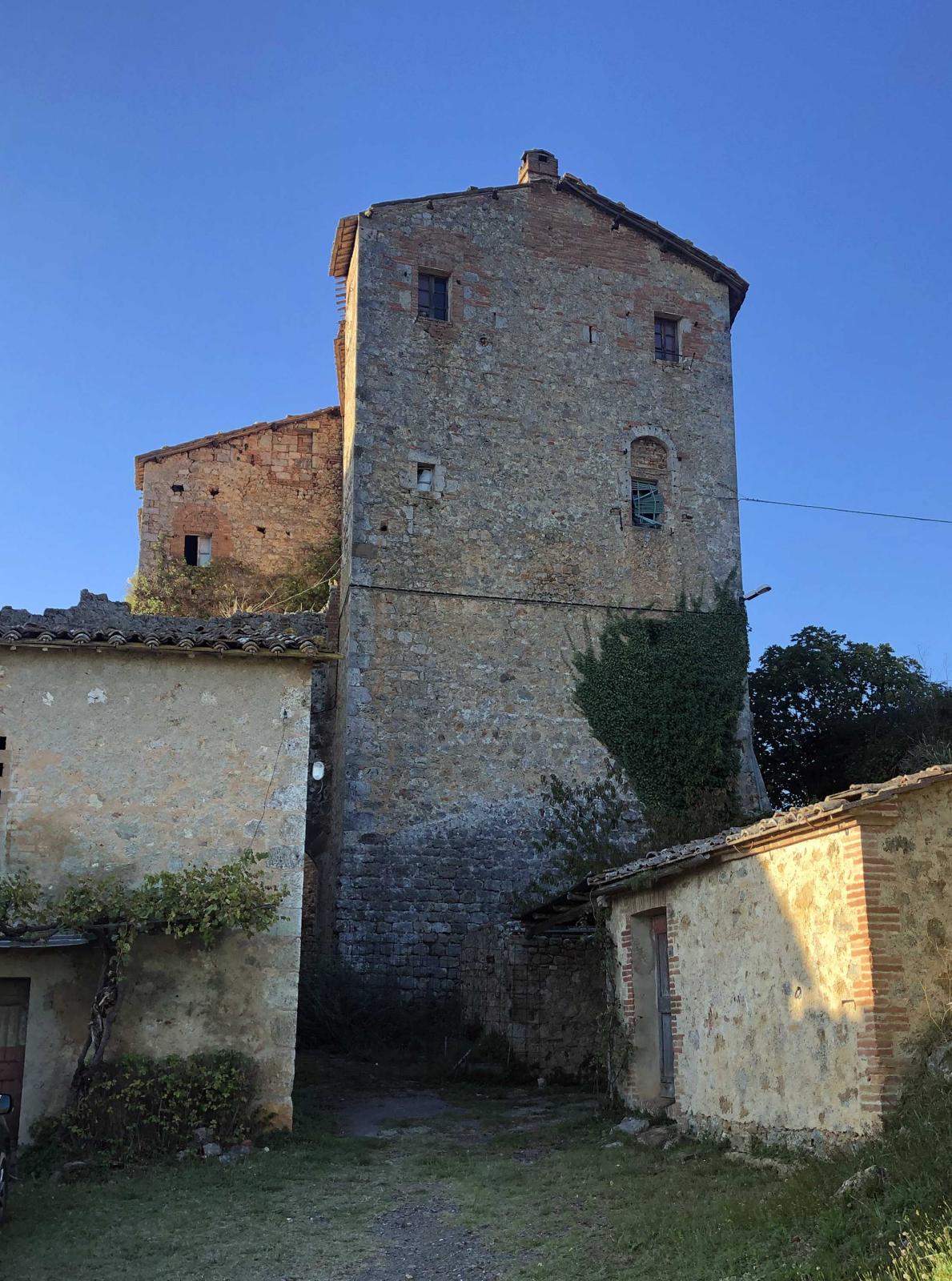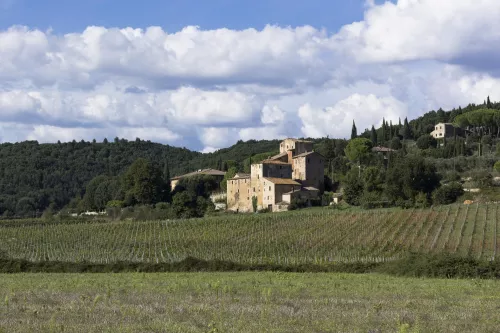 Palazzaccio di Toiano can be easily reached from the Siena Ovest exit of the Firenze-Siena highway, them continuing on the SS73 Grossetana as far as the Costalpino area. From here, turn right onto the SP73bis to the locality of Volte Basse where, on the right, we continue on the SP37 towards Ponte allo Spino. After about two km on the right we take Via di Toiano, dirt road, and after 500 meters we arrive at the Palazzaccio.
Already Etruscan settlement (the toponym "Dio Jano" means sacred place), Toiano is an ancient village that developed around the fortification of medieval origin placed on at the foot of an hill and dominating the underlying lowlands of Caldana and Ponte allo Spino. Today the place is known as the Palazzaccio di Toiano: an imposing structure, formed by two buildings, probably part of the outposts used by Siena as stronghold to protect the city from incursions of the Pisan, Florentine and enemies form the Maremma being located along the Ancient Maremmana Road at a strategic road junction, from which originated the main road through the Montagnola Senese that continued towards the Florentine Val d'Elsa and the Pisan Volterra.

The military use of the Palazzaccio, as well as the medieval origin, is still testified by the large bastionated walls, the battlements, the loopholes. Other notices on Toiano tell us that in 1216 the local person in charge of the collection of taxes (the balitor) was fined by Siena for default and that in 1333 the village was devastated by the Pisan army. The complex is depicted in the fresco of the 'Effetti del Buon Governo' by Ambrogio Lorenzetti, relating to the countryside around Siena, which brings us back the image of Toiano in the middle age. Florentine troops camped nearby at the time of the battle of Montaperti.
The Castle consists of two main parts, to which lower, apparently contemporary, buildings were leaned. One of the two buildings is a very high stone tower with a scarped base; the two main buildings are connected by smaller, slightly buildings, and by sections of walls with numerous slits; in one of these opens a portal with an imposing arch. Inside there is a large square porch supported in the center by a brick pillar without capital, which opens to form four cross vaults also in brick and other interesting medieval architectural elements. To date, the structure, private property, of enormous historical and landscape value, is in a state of complete abandonment and some of its parts are at risk of collapse.