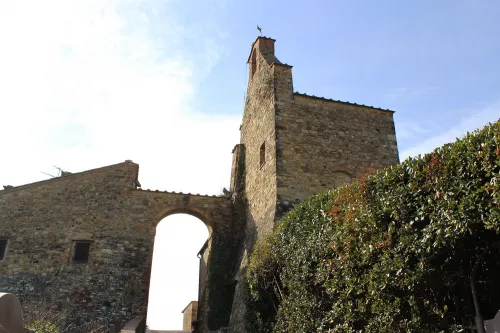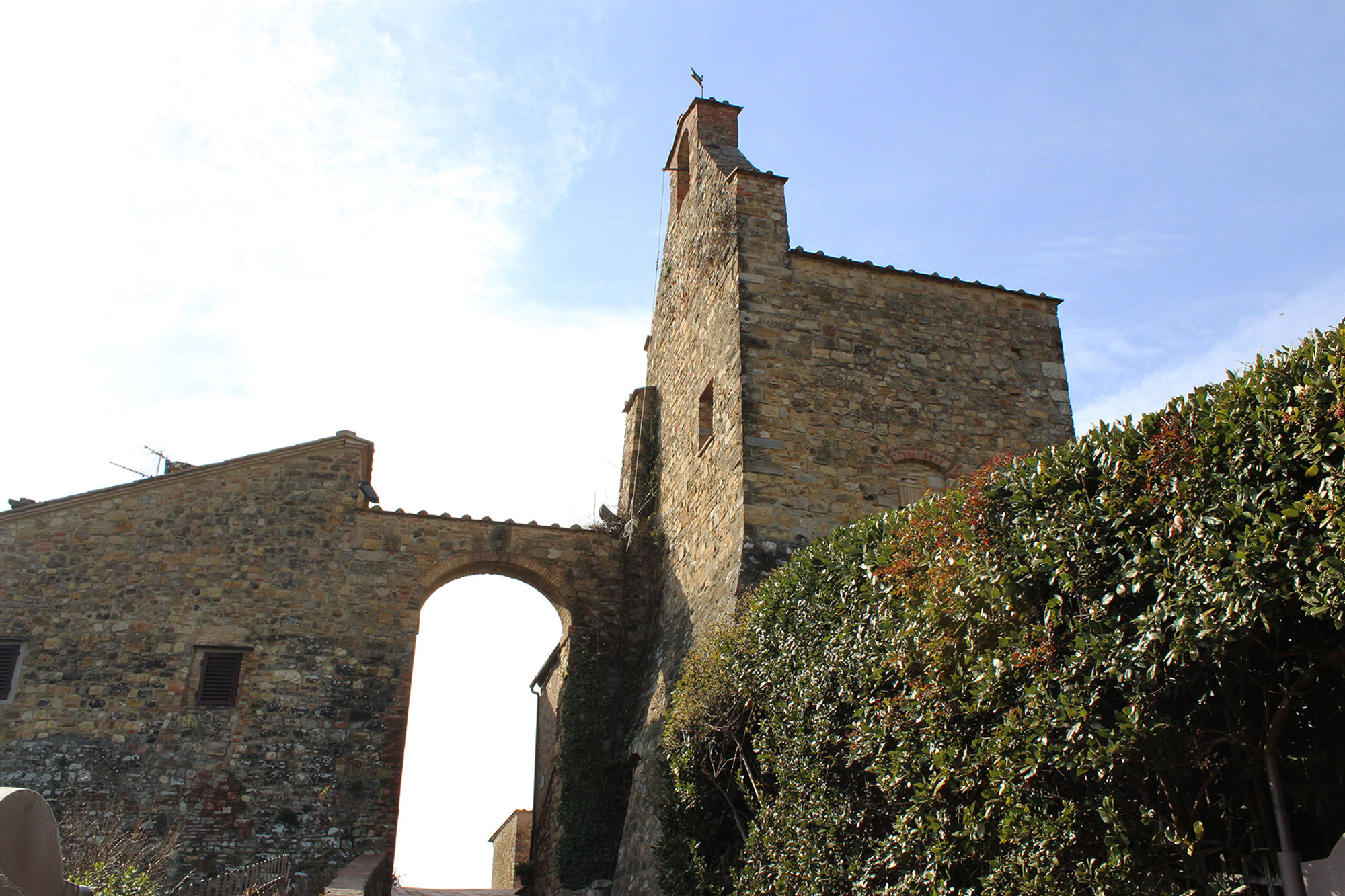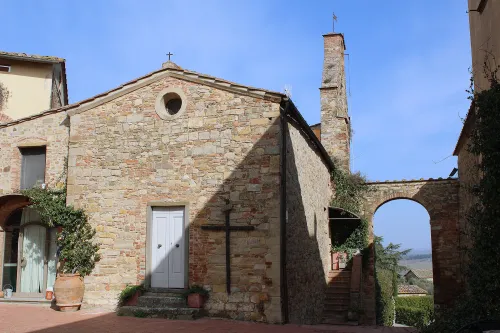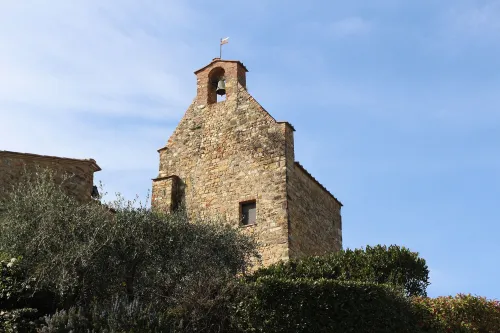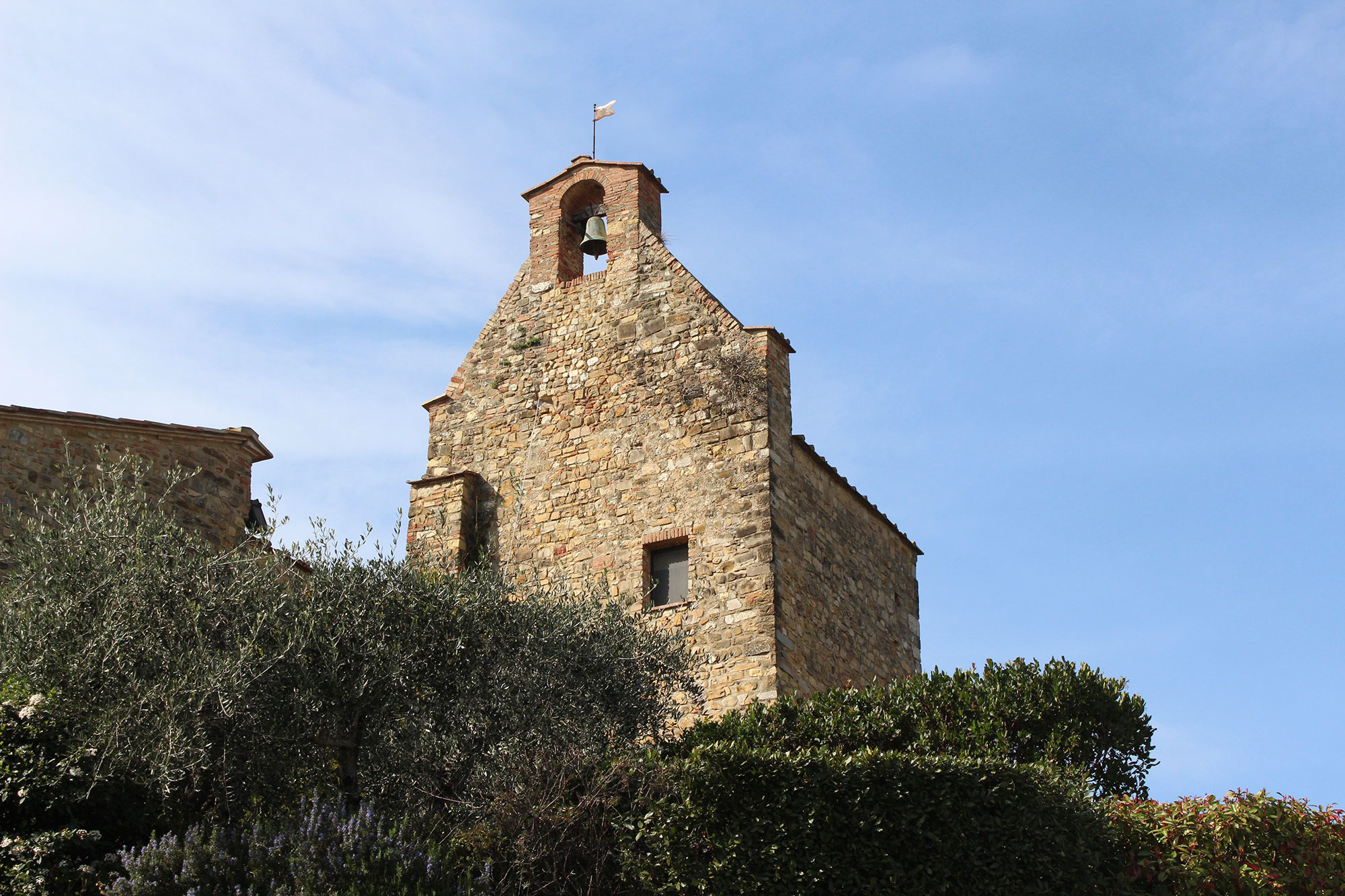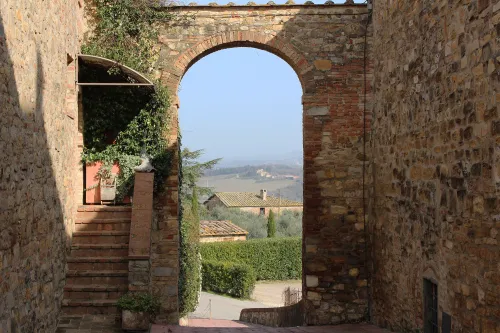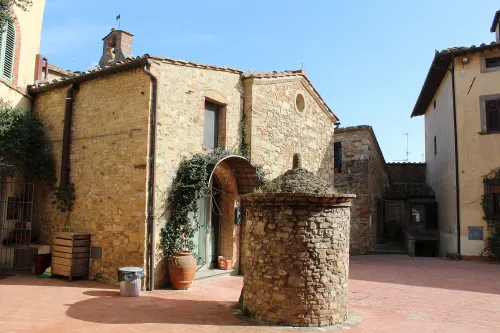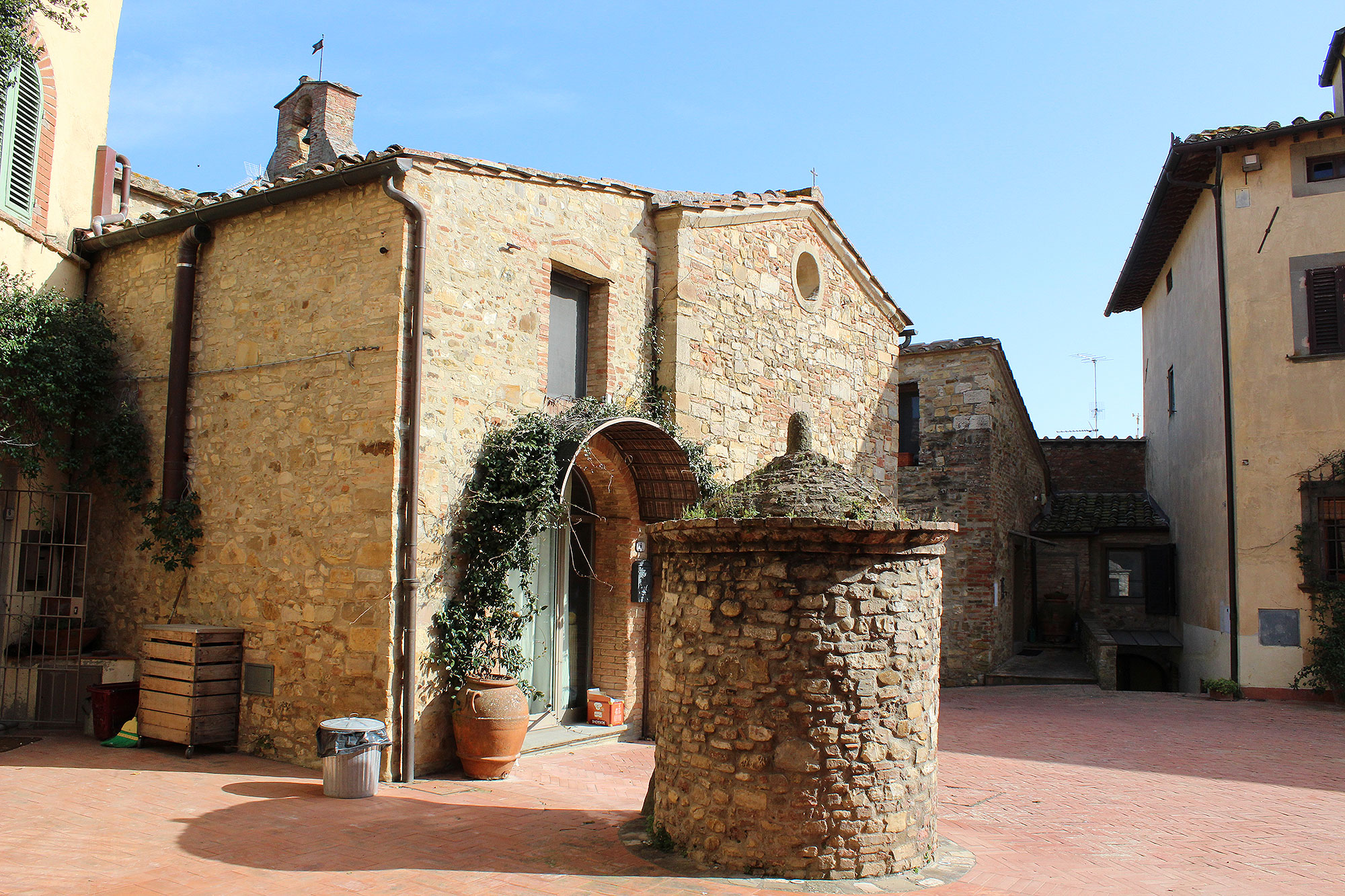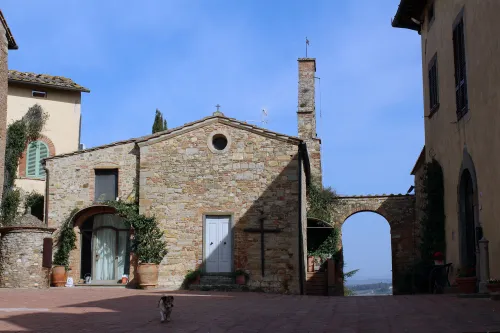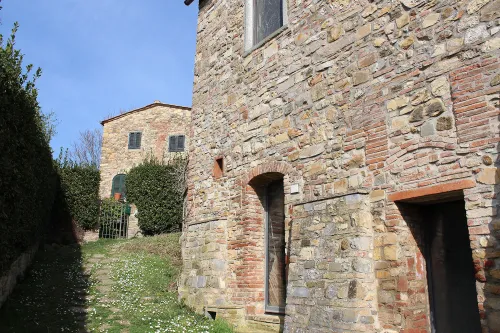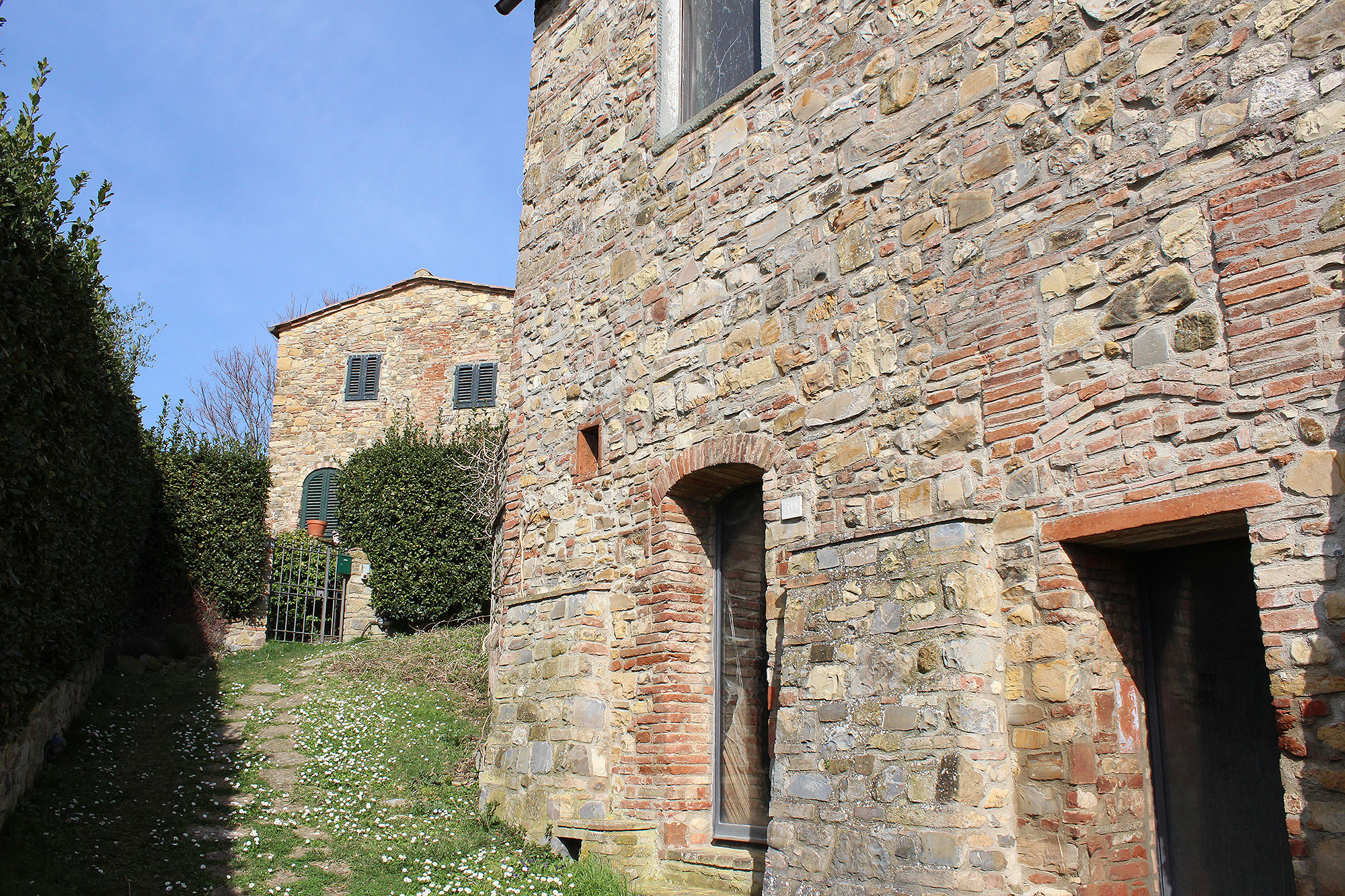 The little walled town of Tignano rise on a hill 334 meters high reachable from Barberino Val d'Elsa, exit 'Tavarnelle' of the speedway Florence-Siena.
Many archeological finds were discovered in the territory around Tignano. In that area in the year 1000 there was a little village and later, in 12th century, Alberti Count's castle was built to create a defensive wedge between the cities of Florence and Siena, the two mainly medieval antagonists in the Tuscany region.
During the 13th century, Tignano became part of Florentine Republic and took part in the war against Uberti family from Arezzo in Gargonza. It appears that famous and exile Poet Dante was in Gargonza during this siege. The Tignano Castle is placed on a hill at 334 mt., and has a typical circular structure of a fortified village. Actually has just a portal of entrance. An arch with decoration in brick can also be seen, with a coat of arms in the middle, probably belonging to a captain from north of Italy. Nearby, on the short road, there is a cistern for water supplying and the 14th century 'Palazzo dei Begliuomini' (in the rear).
The only tower and houses walls, they are part of the external mural circuit with pebbles. Tignano is also famous for the many well-known, powerful Florentine individuals born here: Feo Bonino da Tignano, Ser Martino Tancredi da Tignano, Ser Bartolo di Ser Bonaiuto da Tignano, just to name a few.