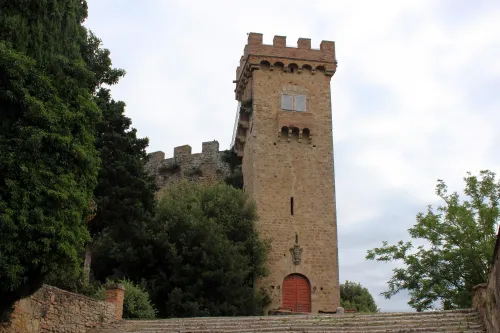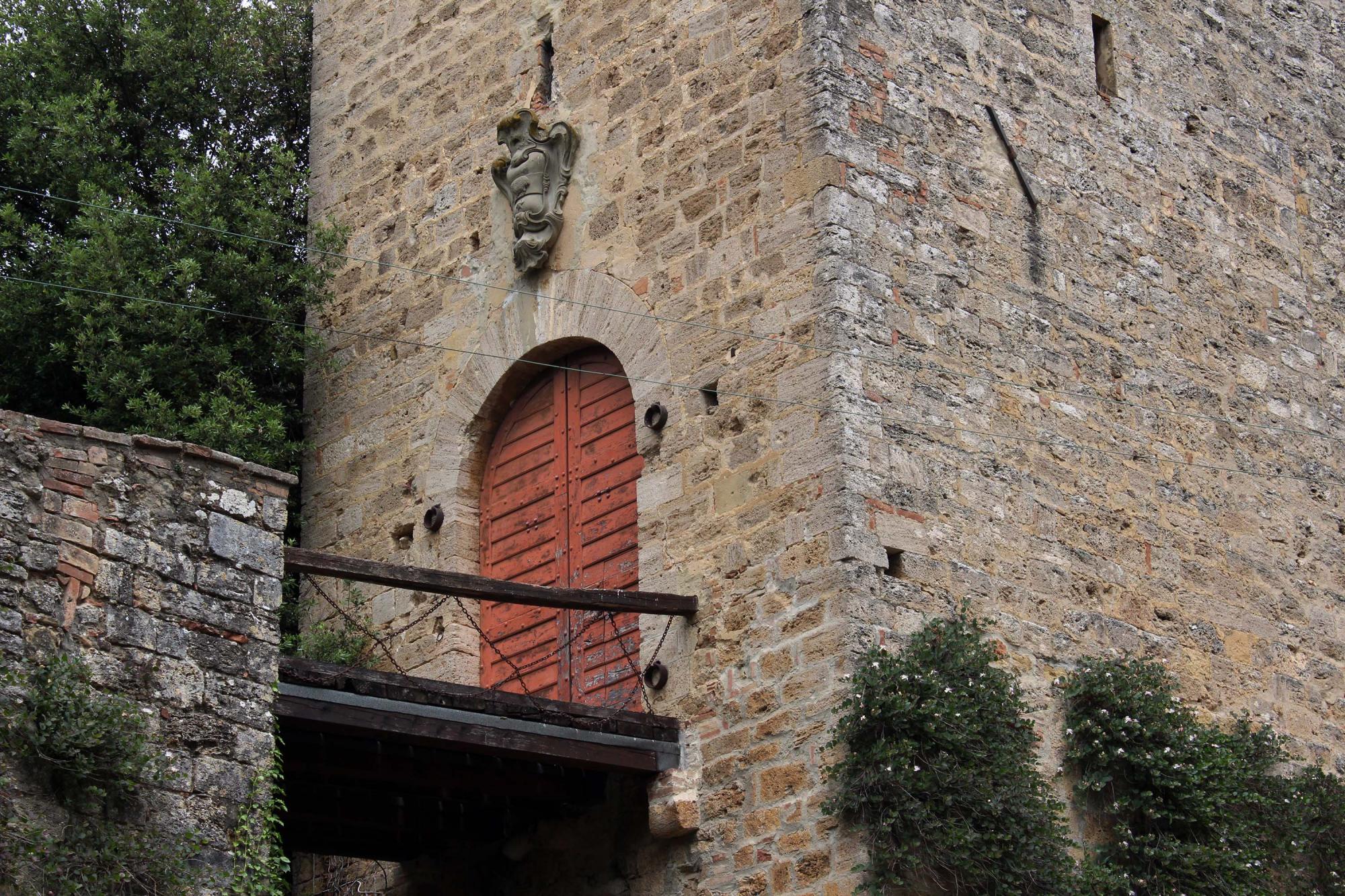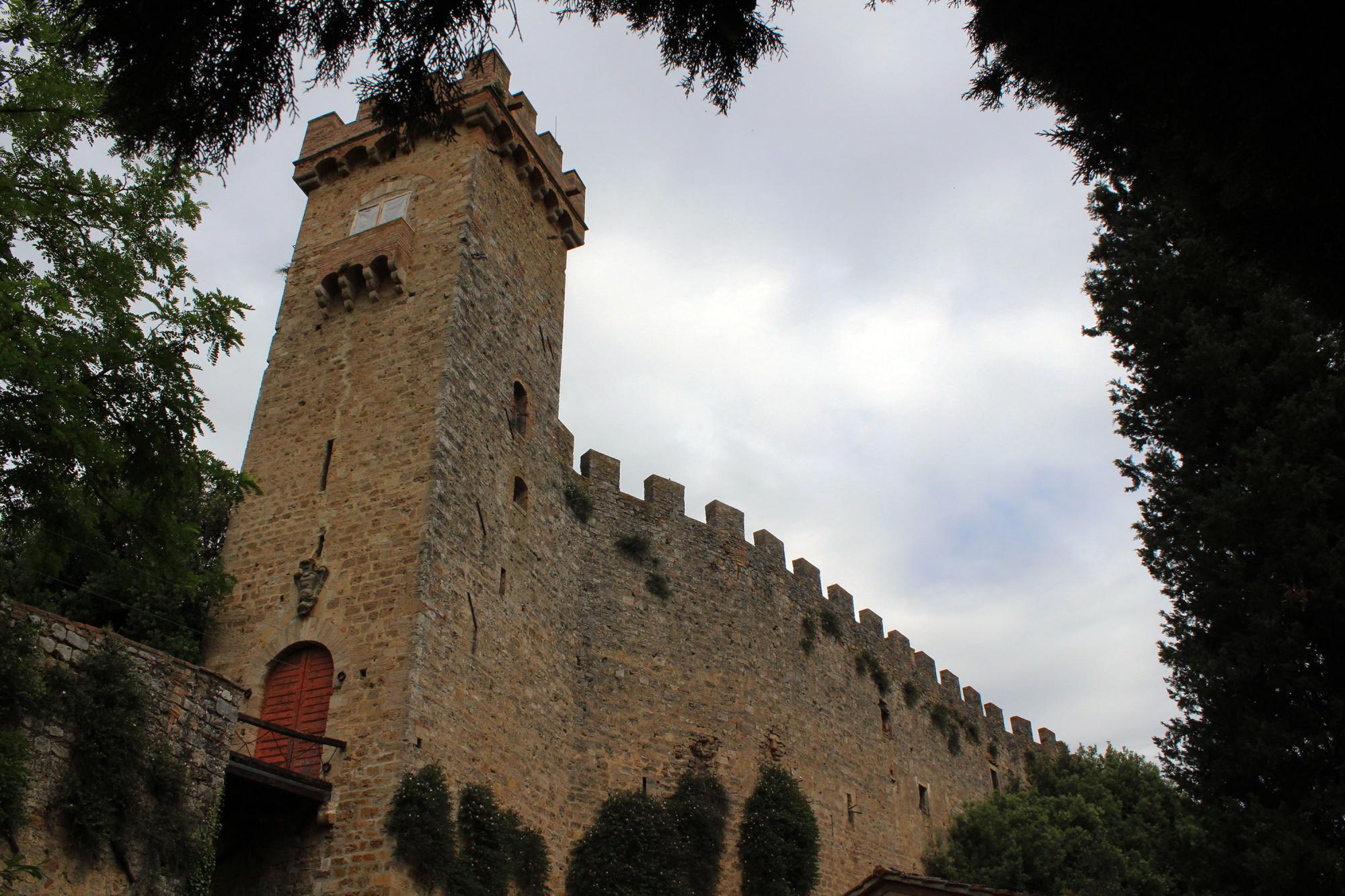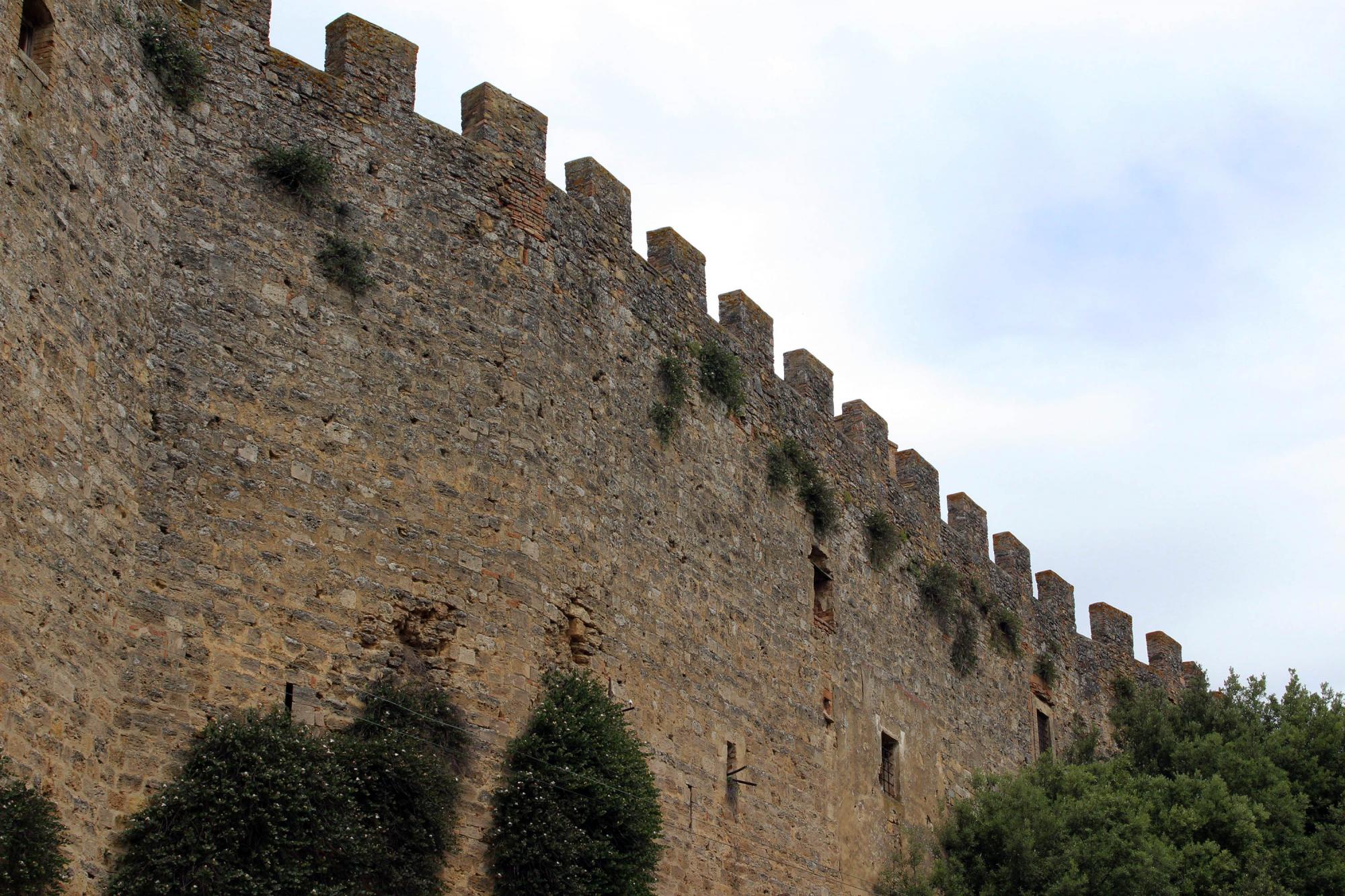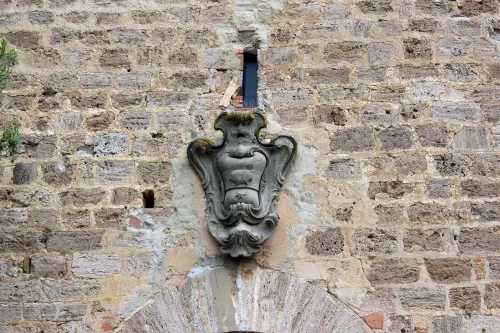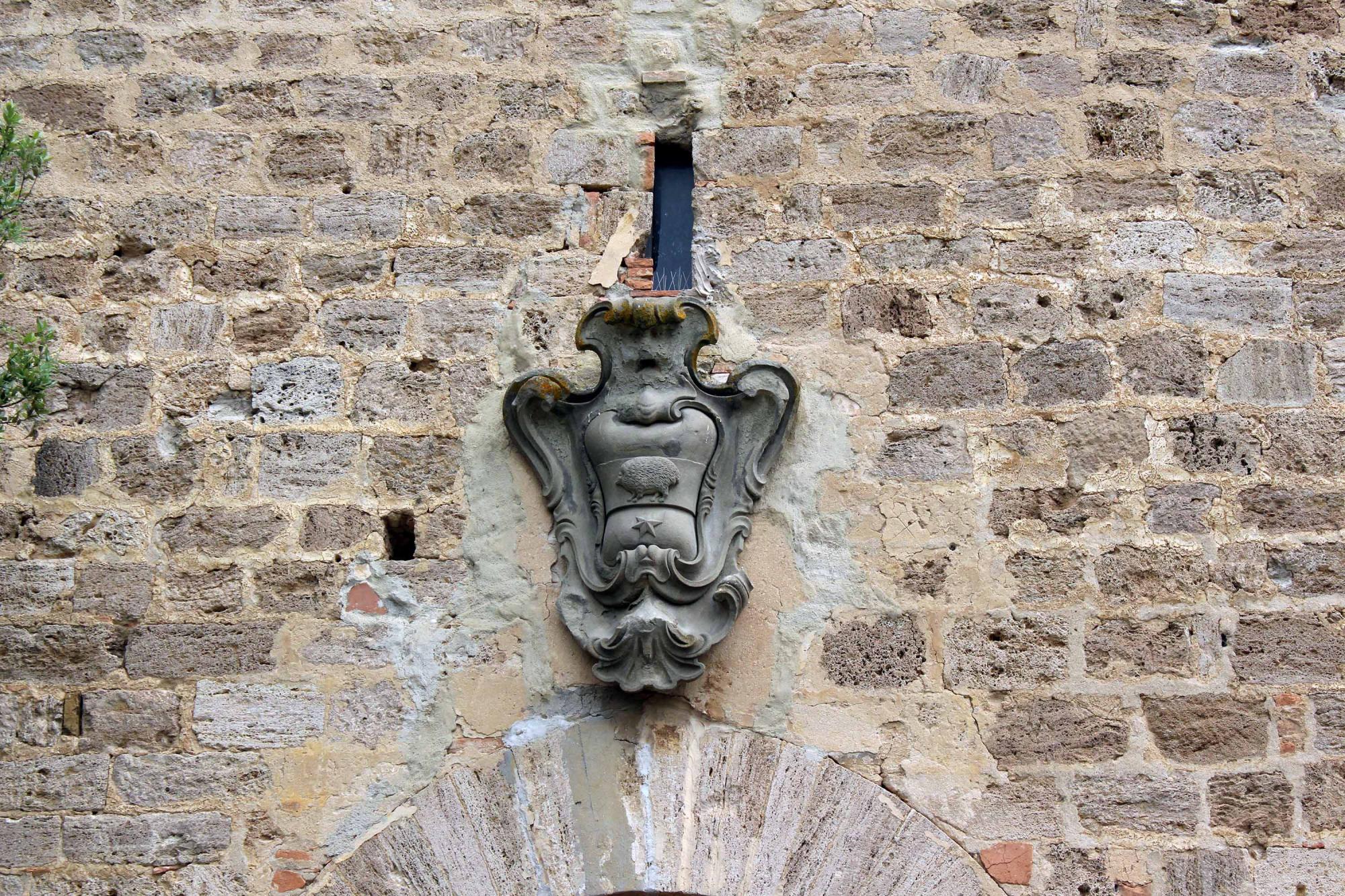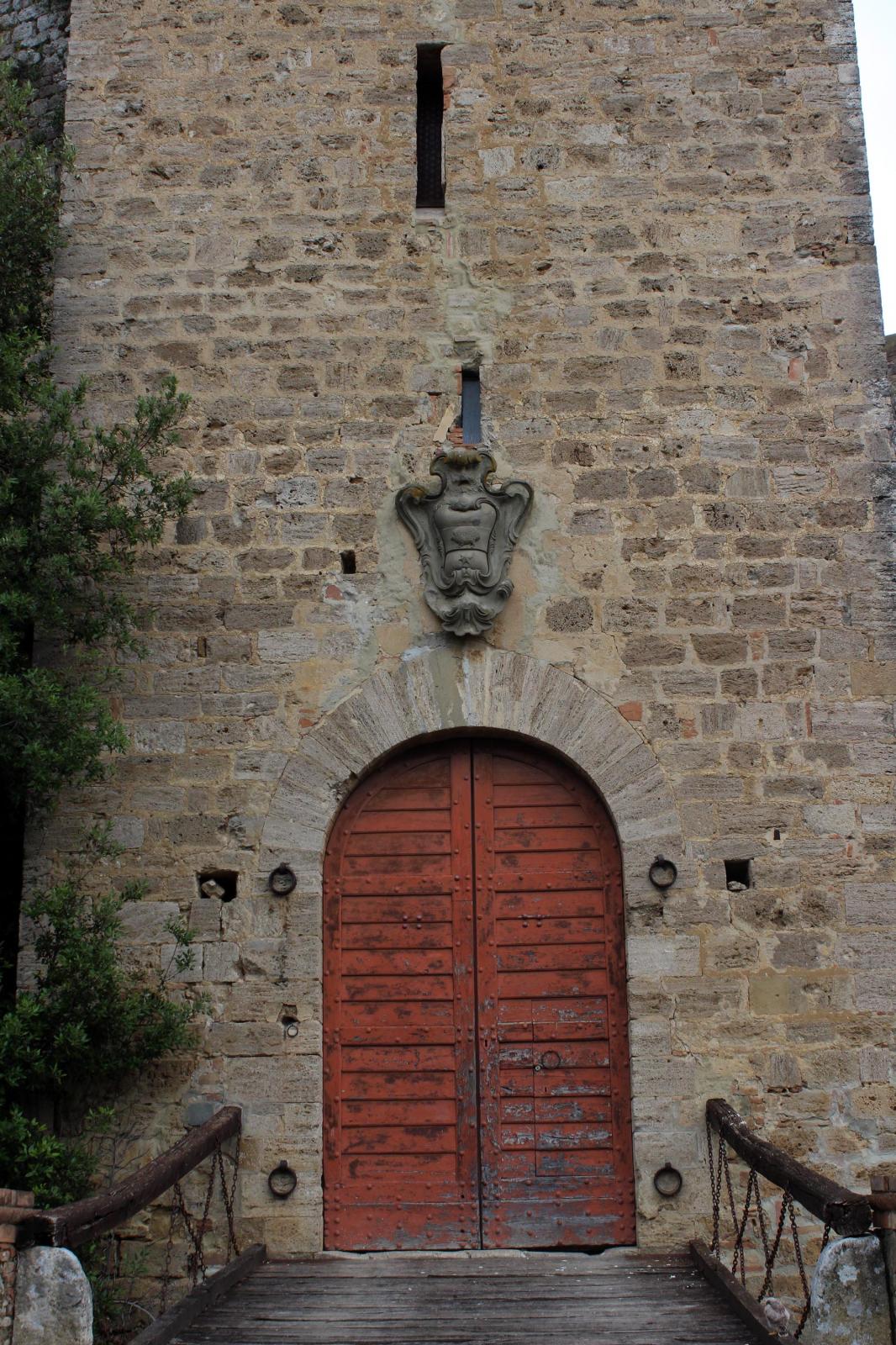 The castle of Strozzavolpe rises on a hill just out side the city of Poggibonsi and from here It's easily reachable.
The castle of Strozzavolpe is the most important of the small fortifications that surrounded the inhabited area of Poggibonsi and the only arrived practically intact to us. It rises on a hill in front of the "Poggio Bonizio" where was begun, and never completed, the Medicean project of the construction of a fortress ("Emperor Fortress") and of a new strengthened city.
Strozzavolpe is remembered as 'Scoriavolpe' in a 1154 document, passed during 1330 from the family Salimbeni to the Adimari of Florence. The castle still preserves the irregular perimeter of the medieval walls with the only access through a tower, the ancient keep, whose actual aspect derives from a last century reconstruction.
The image of the construction, embattled and towered, it is one of the most scenographic of this area but the perfection of the castle has gone at damage of its originality, having been restored in more parts. Today it's a private residence, visible on application, and in its halls entertains a beautiful collection of ancient weapons.