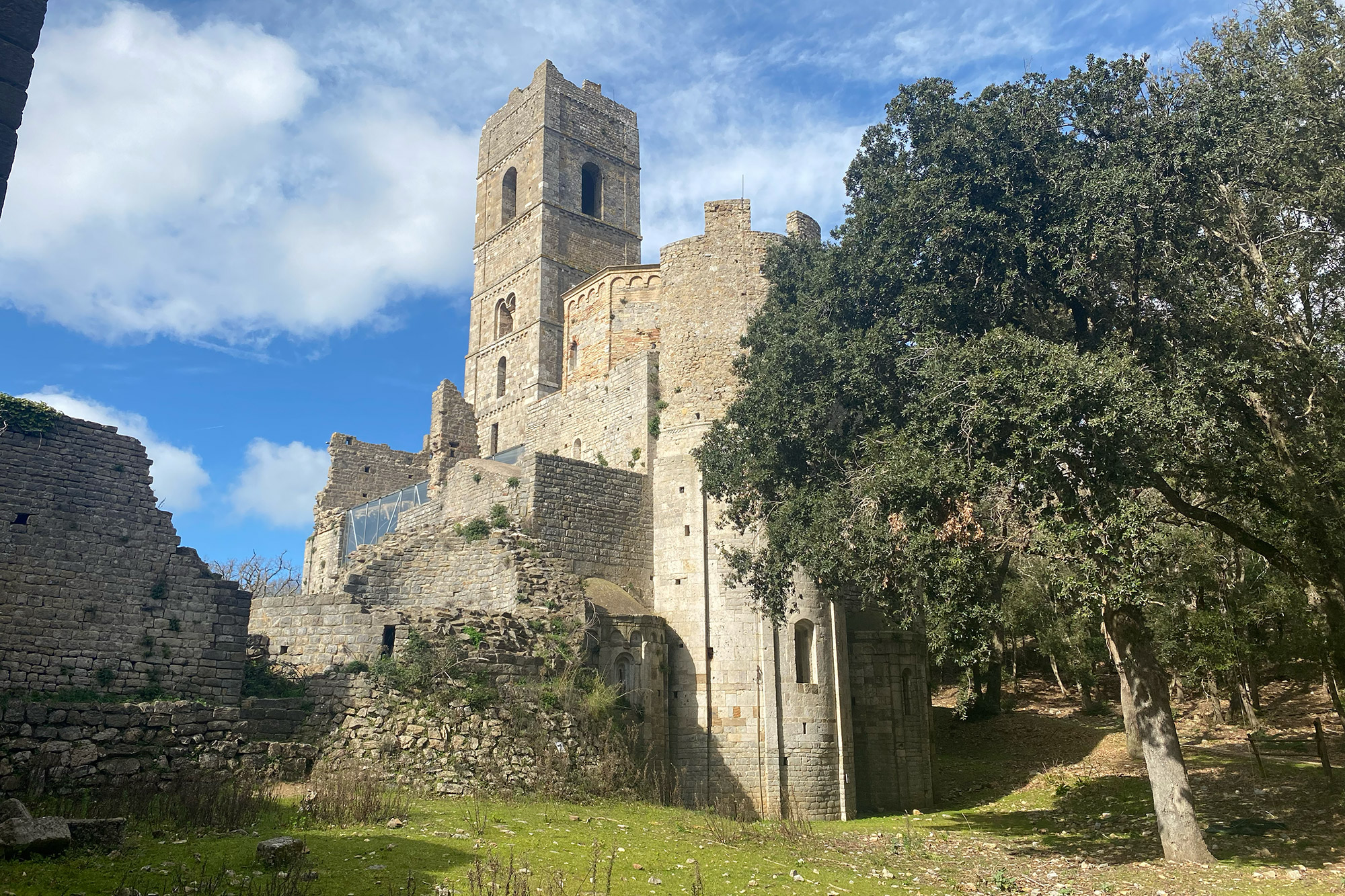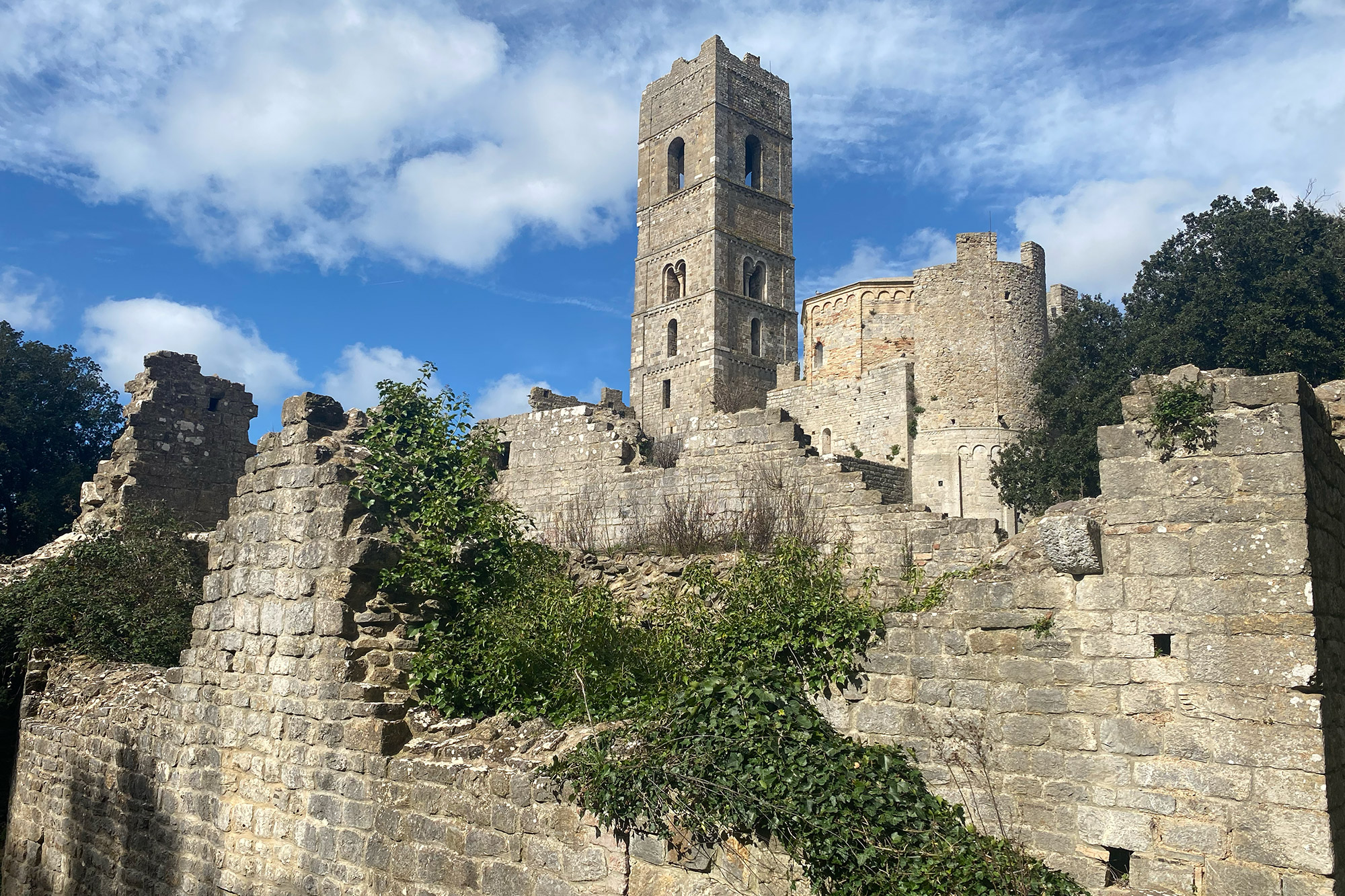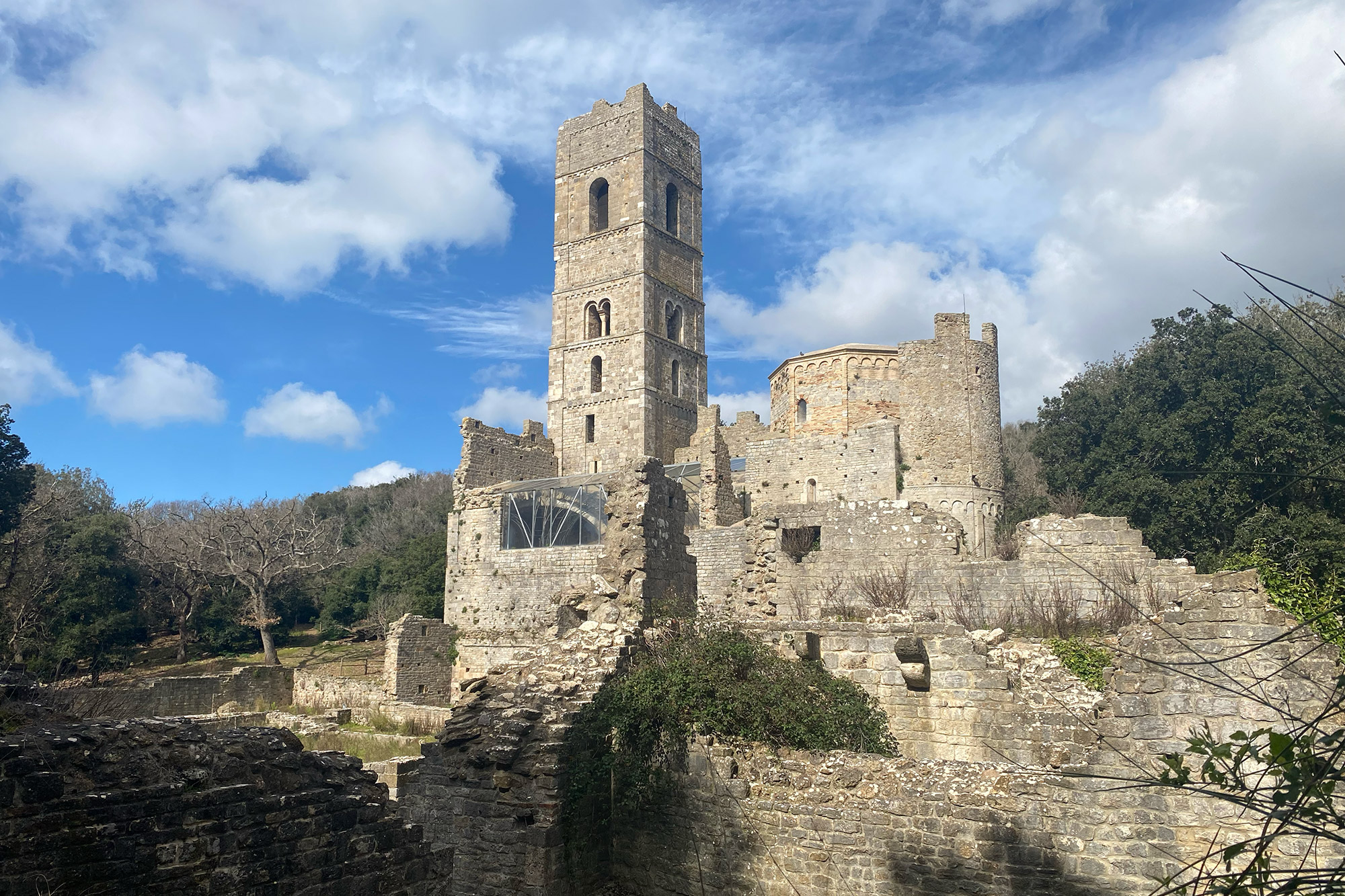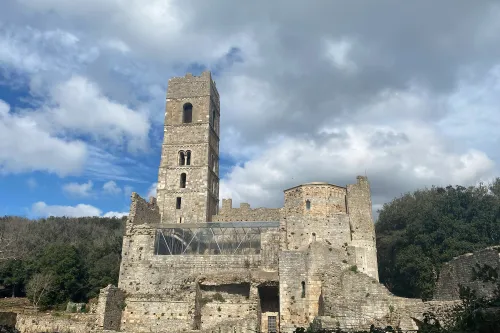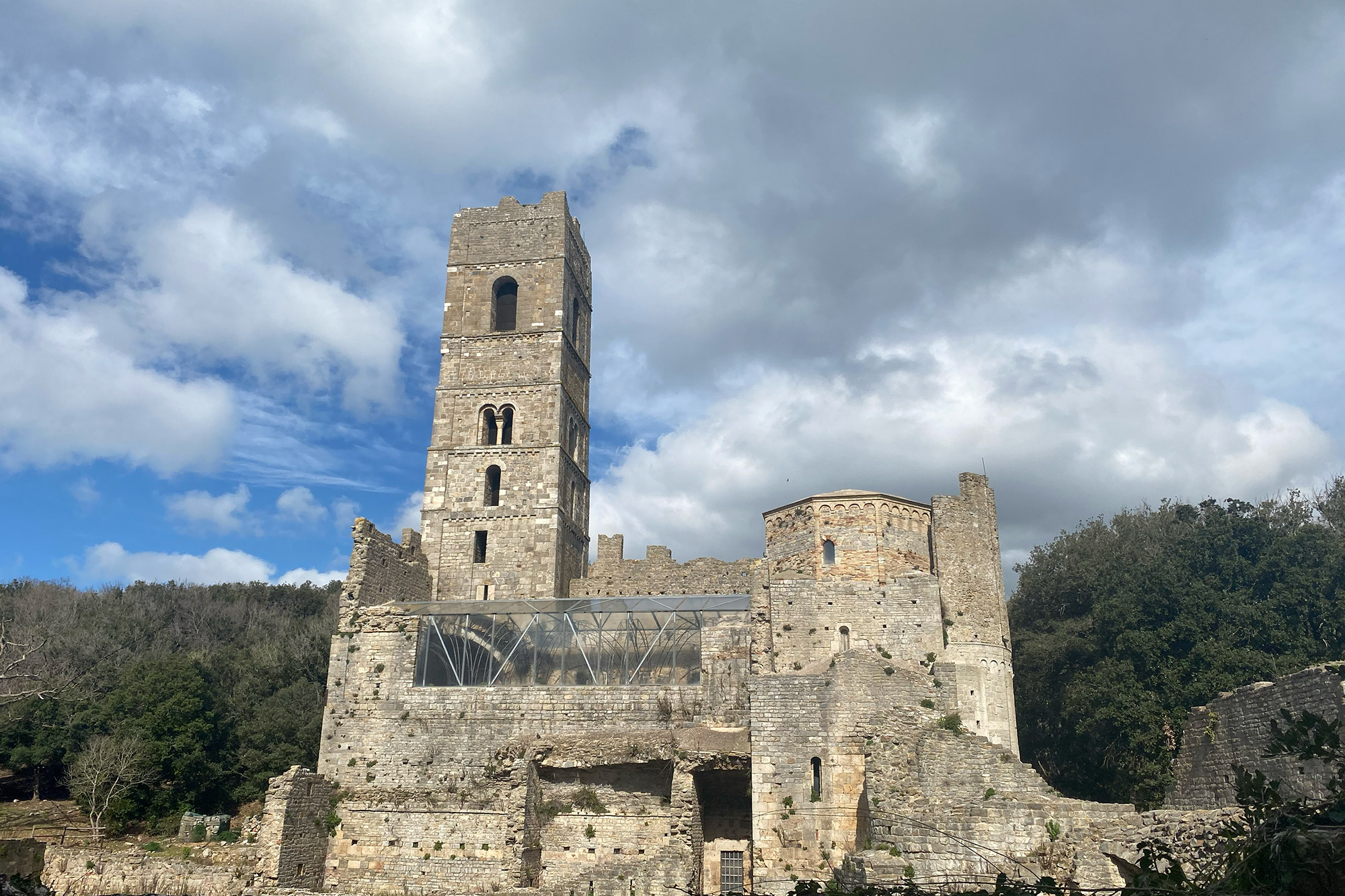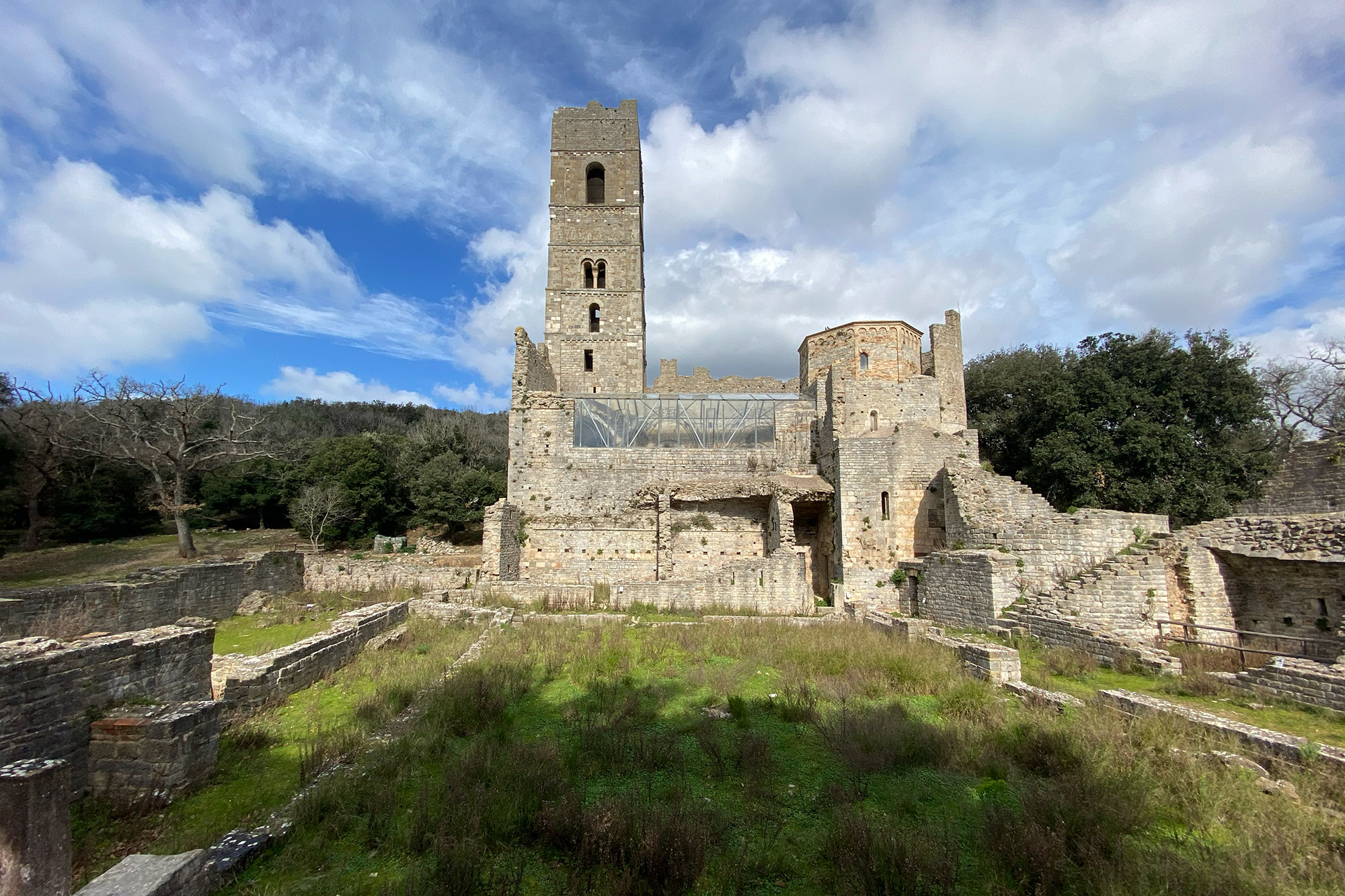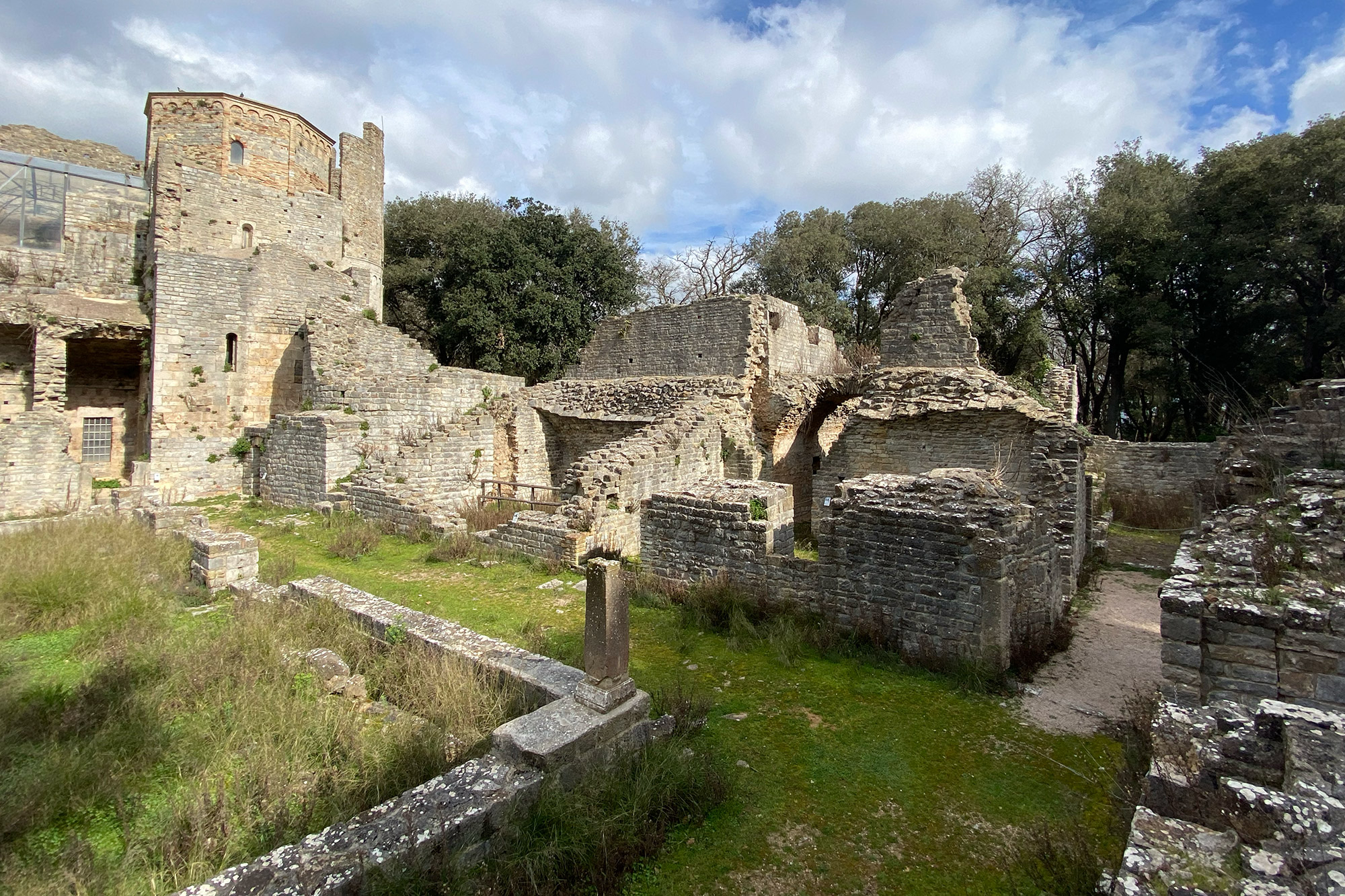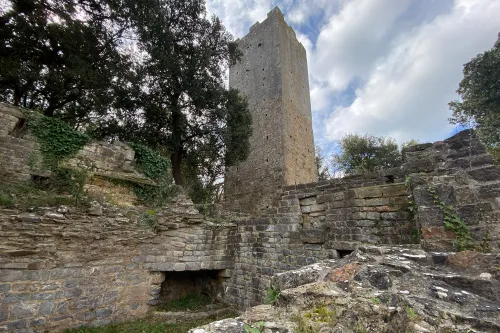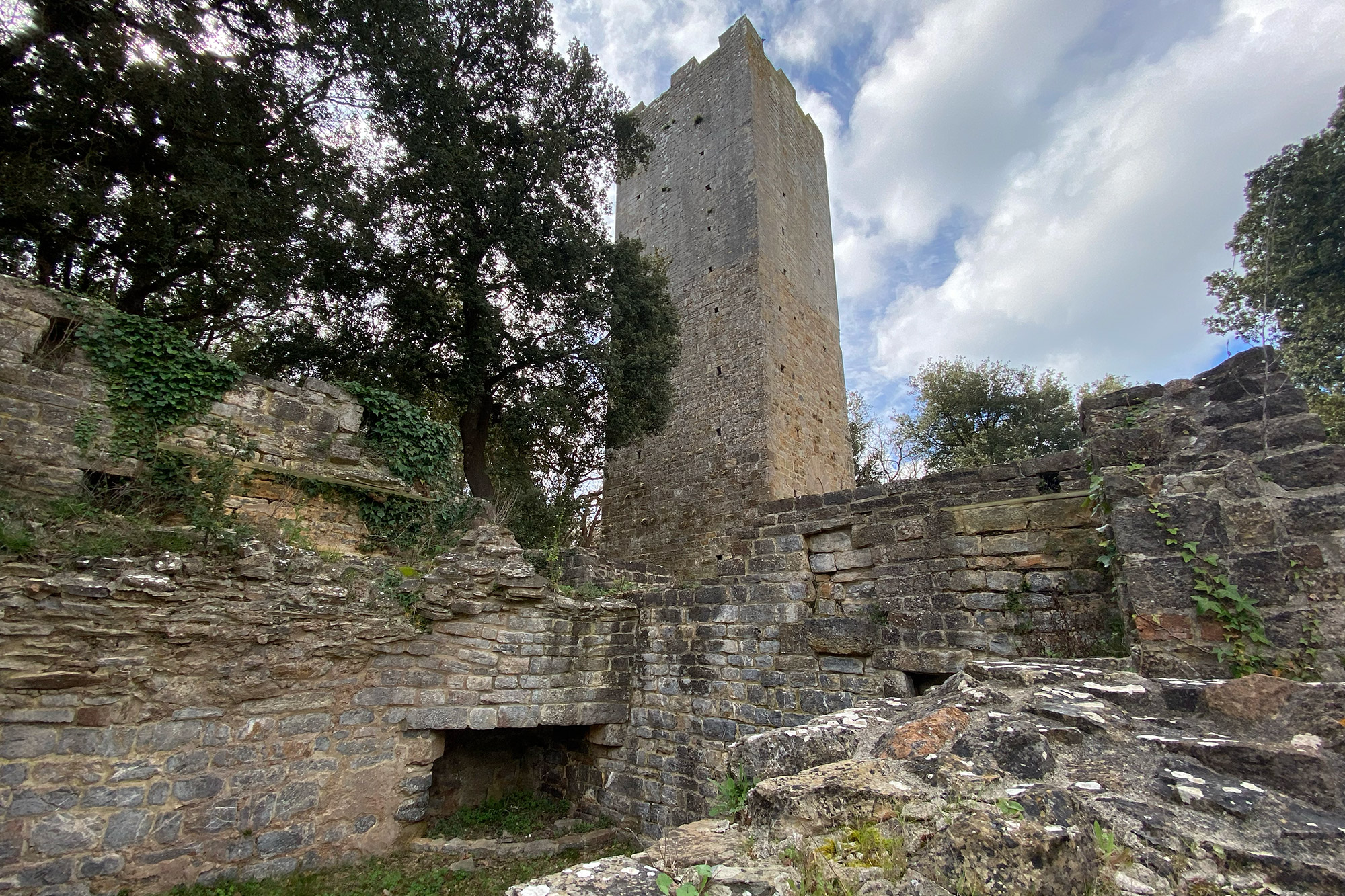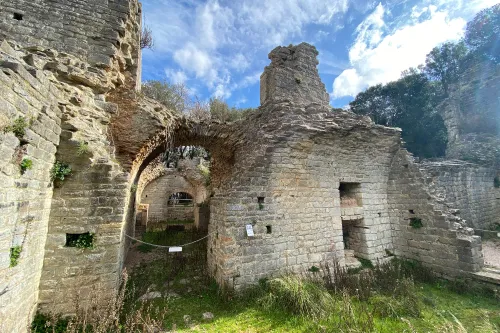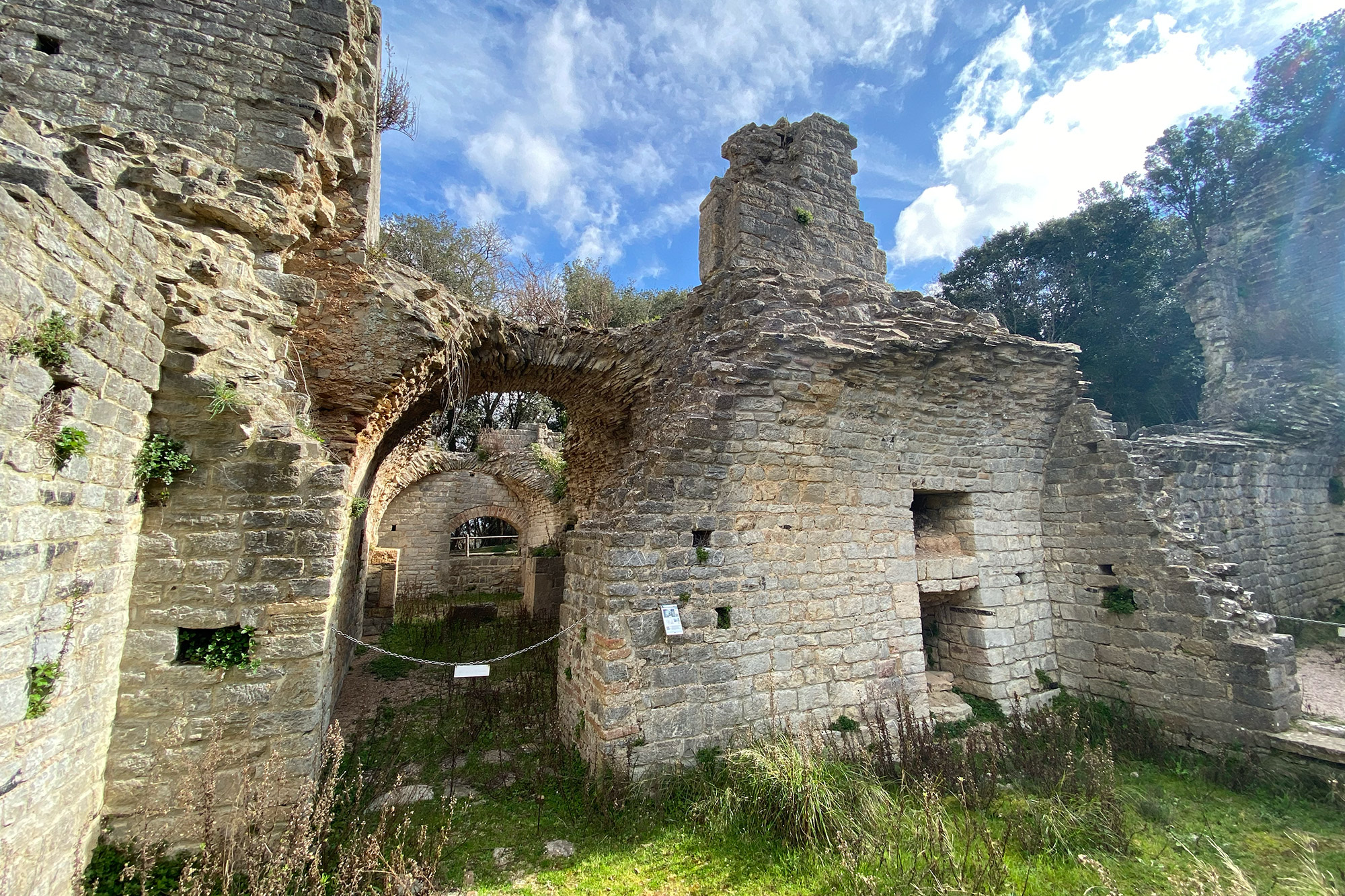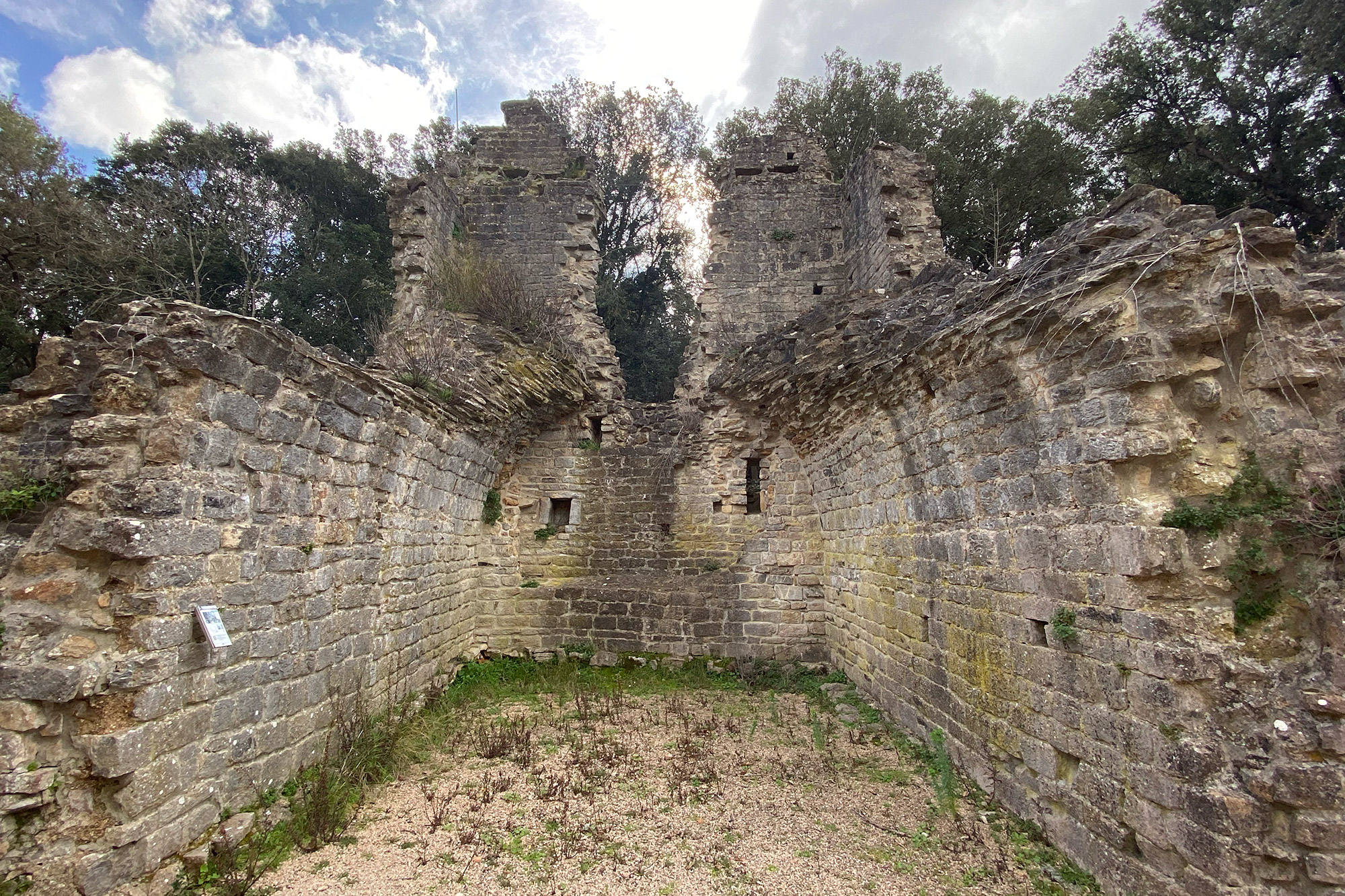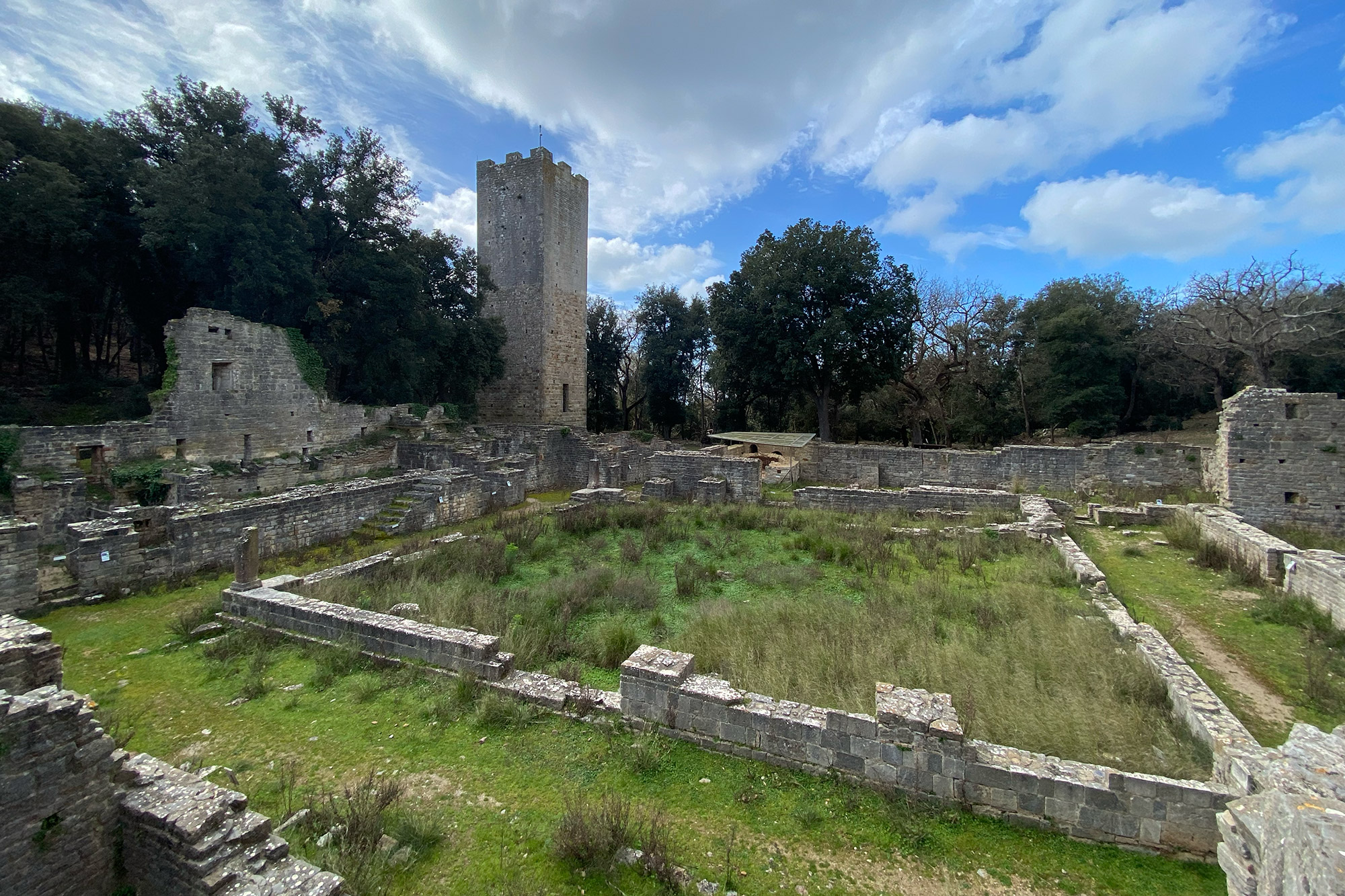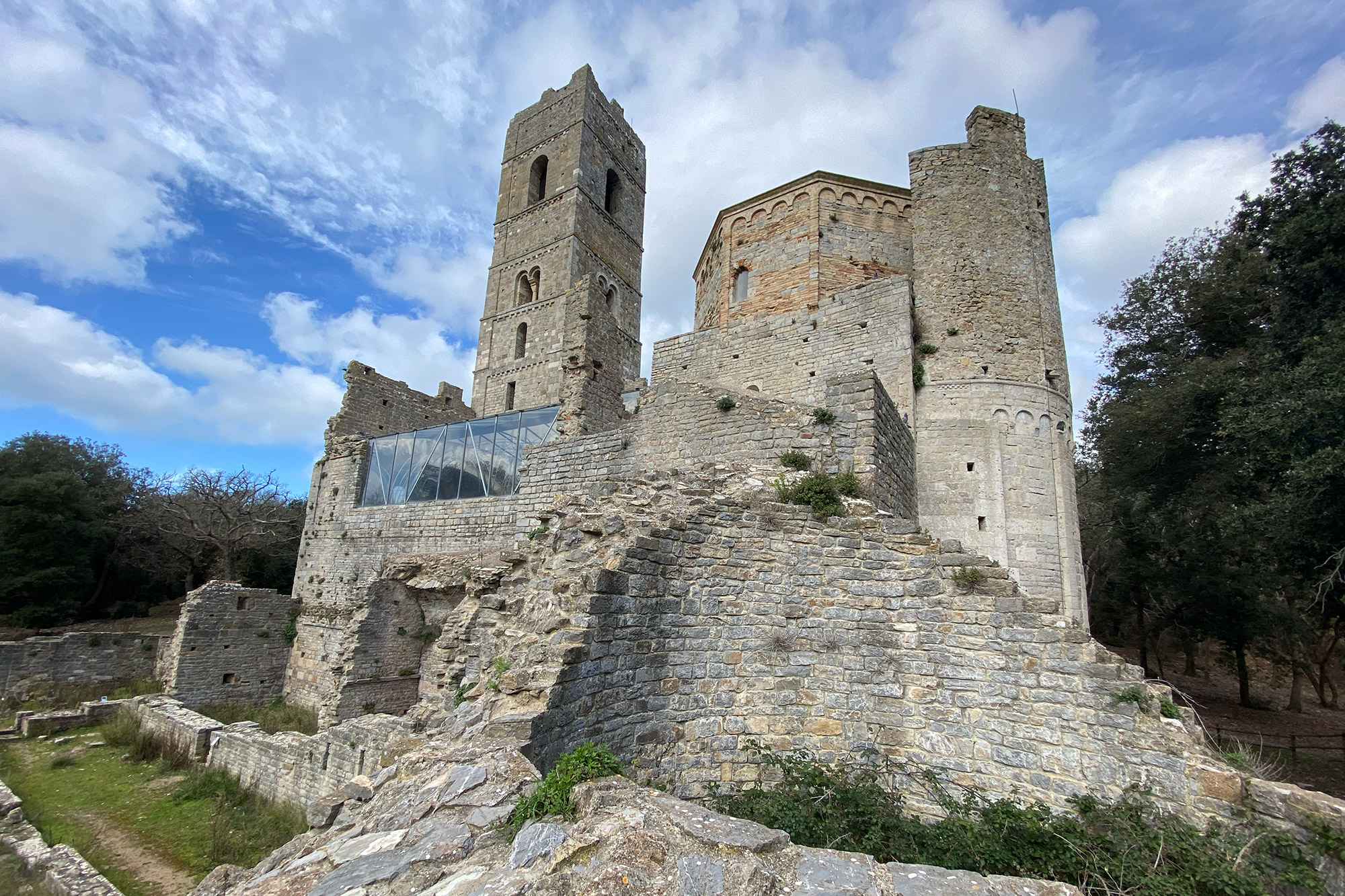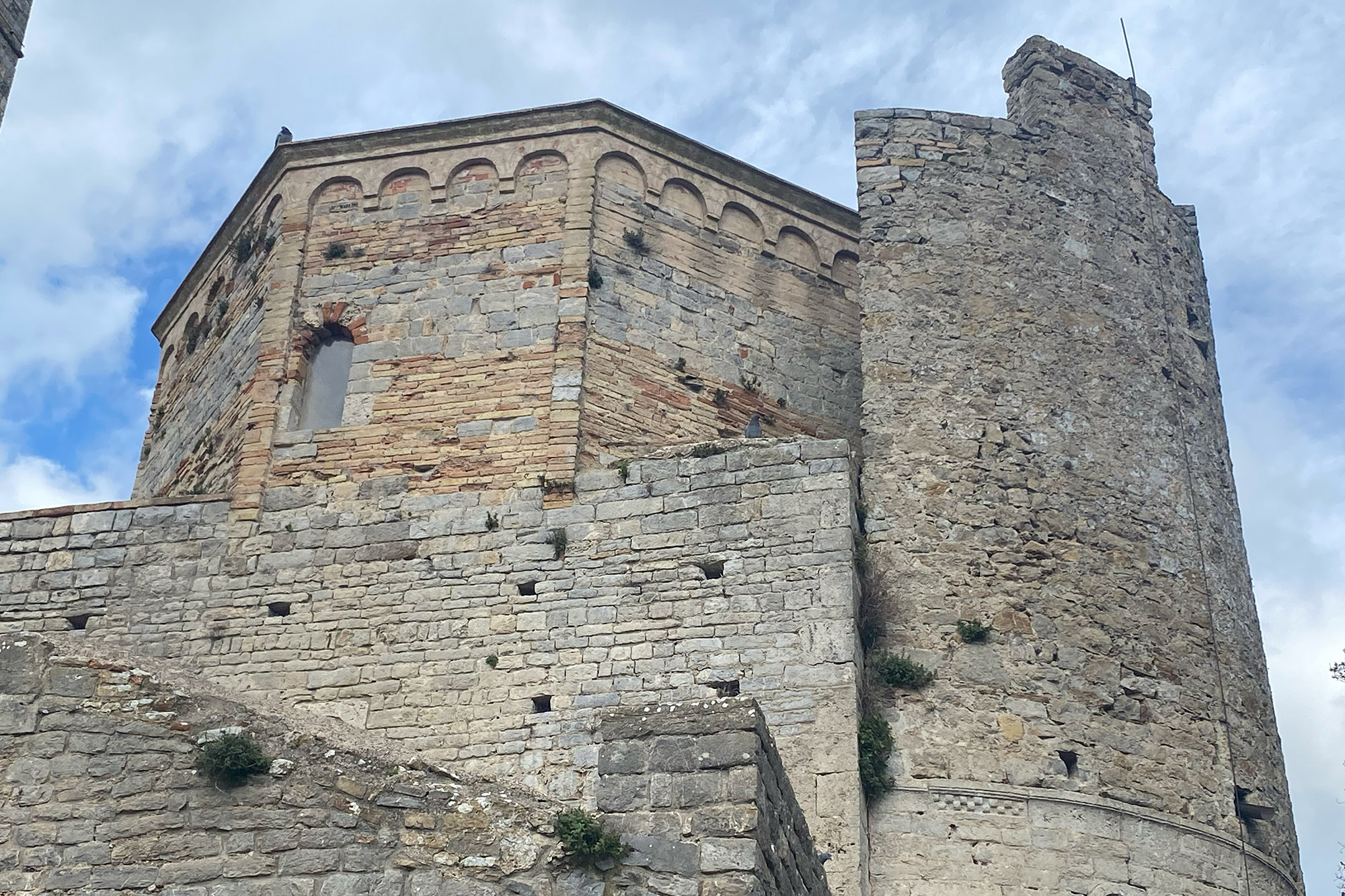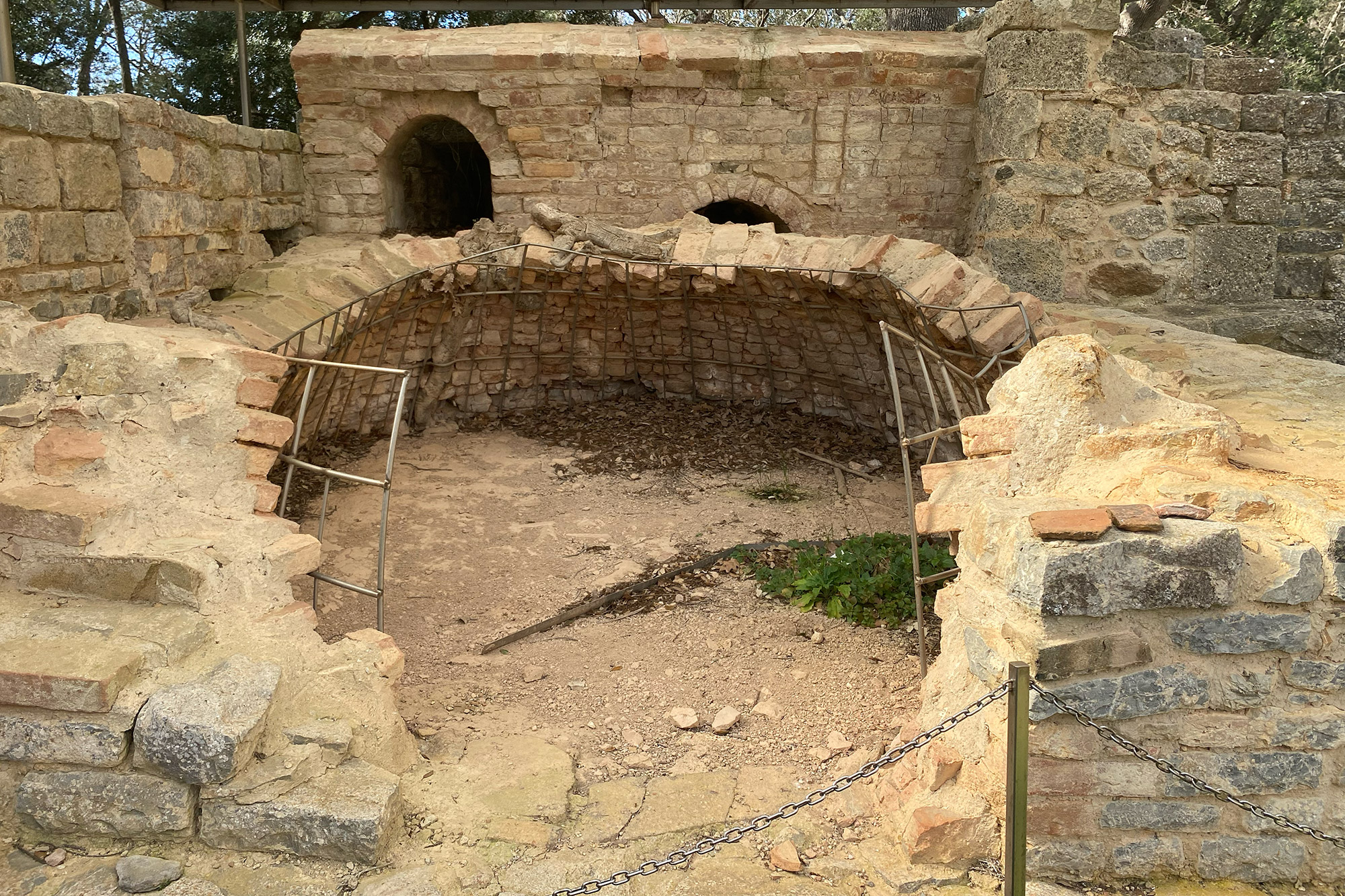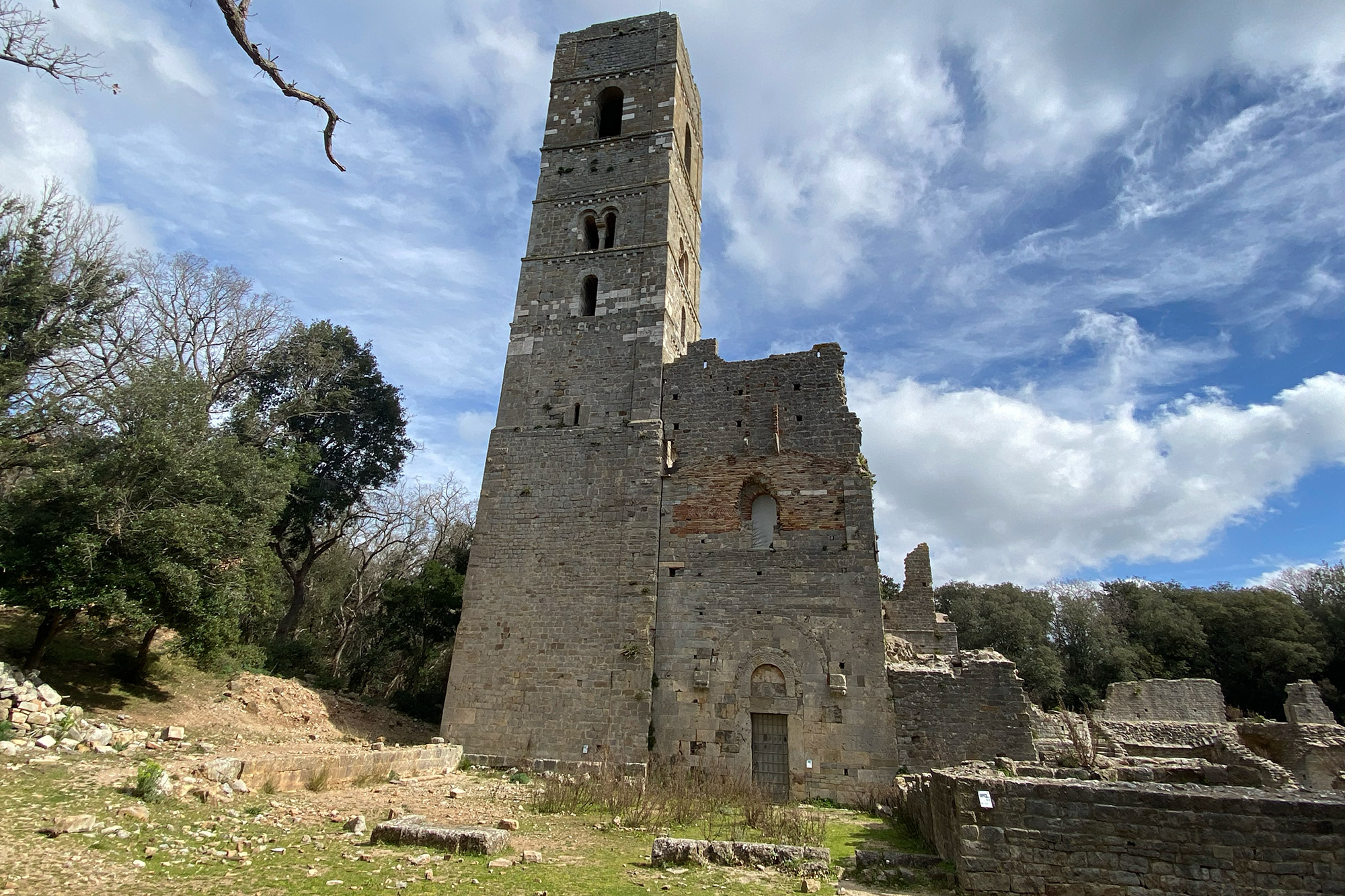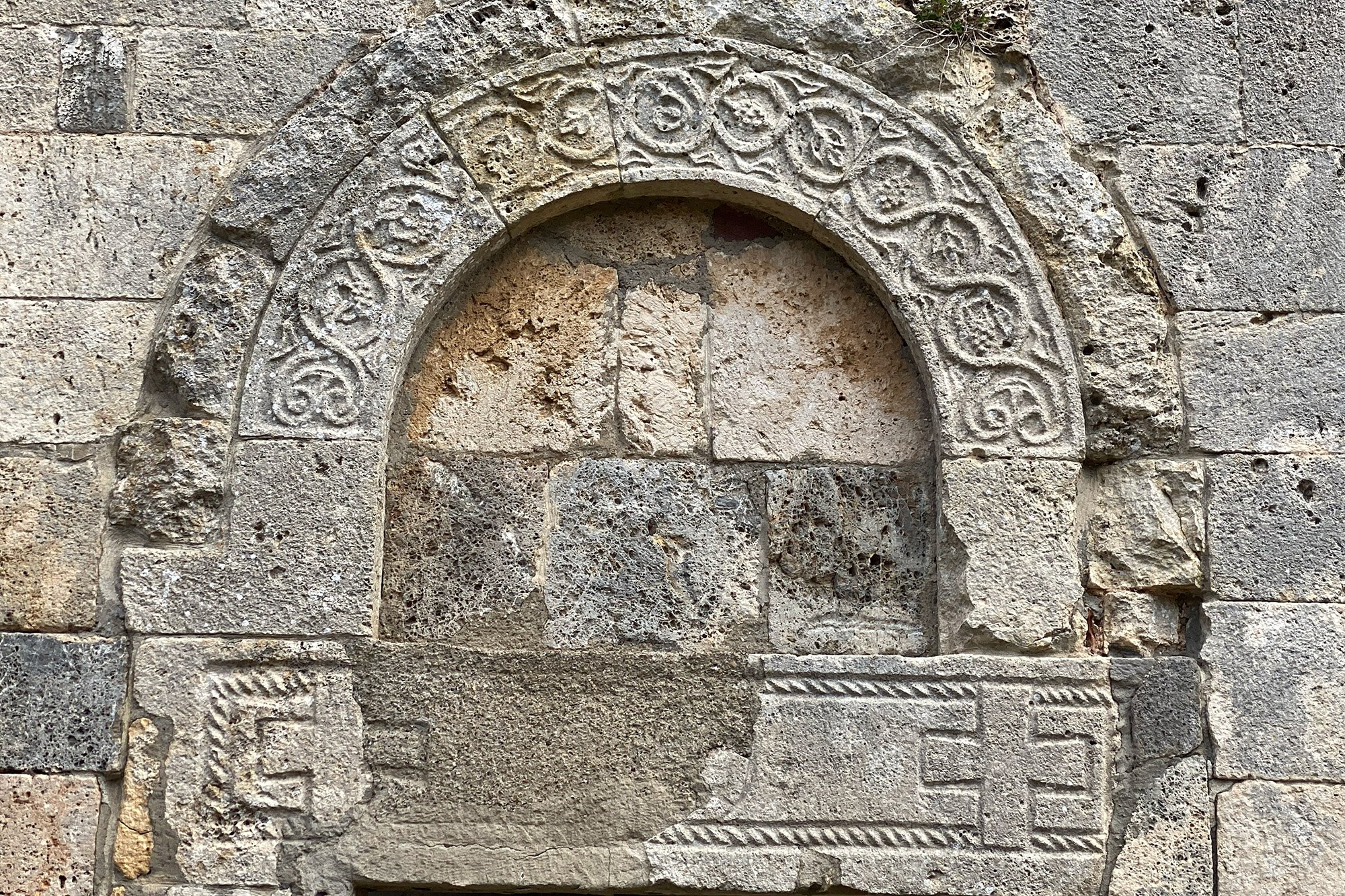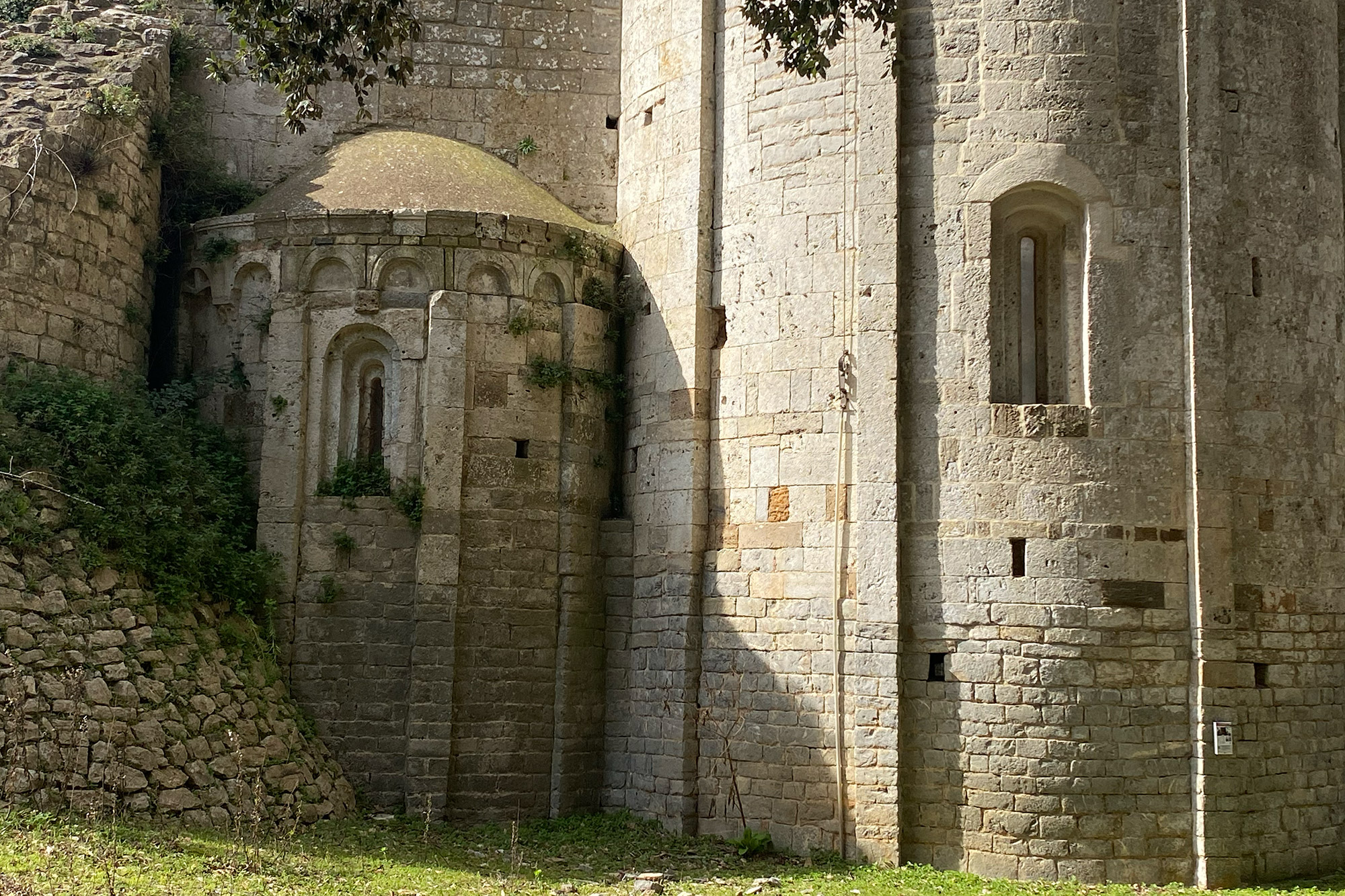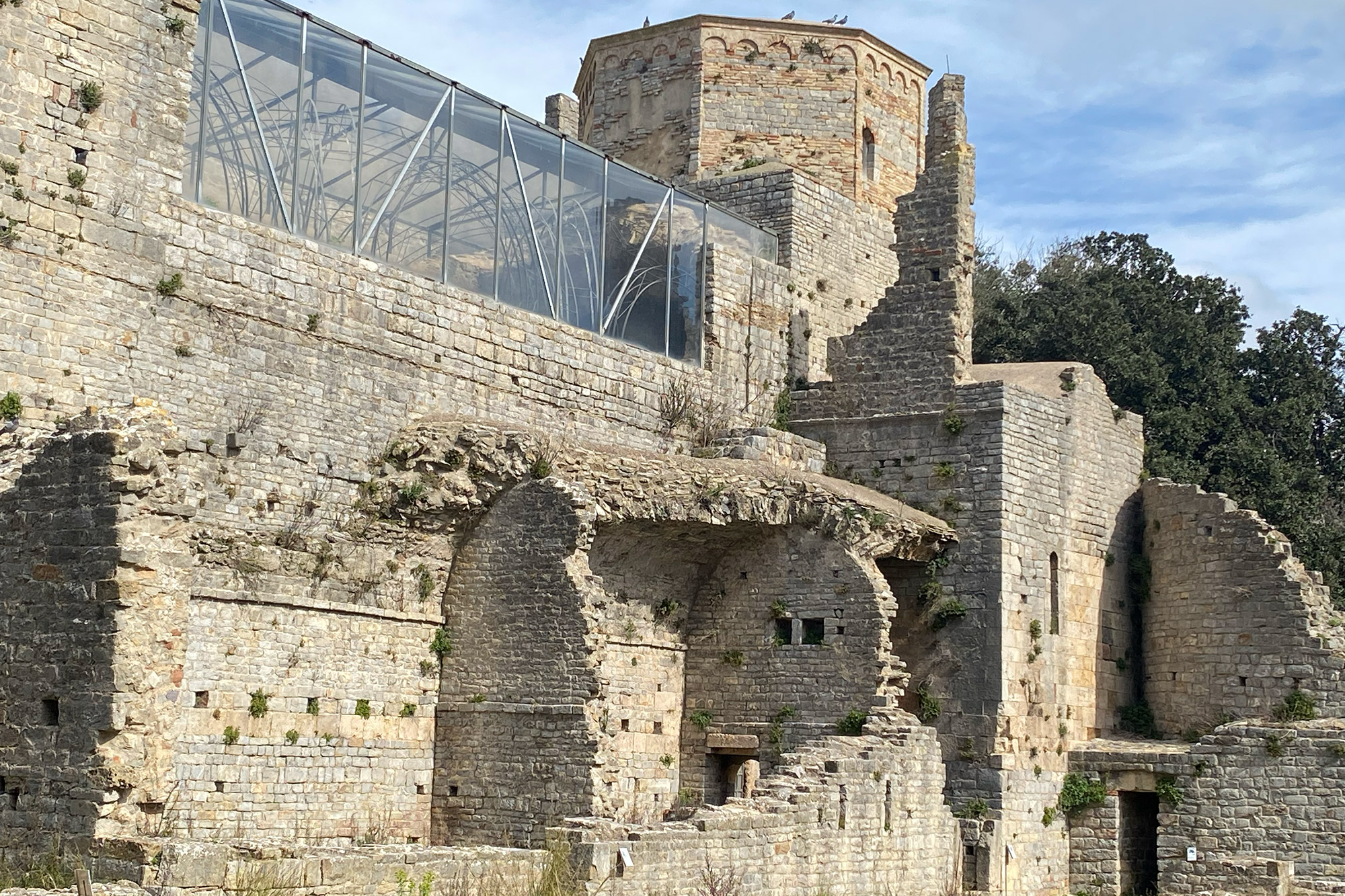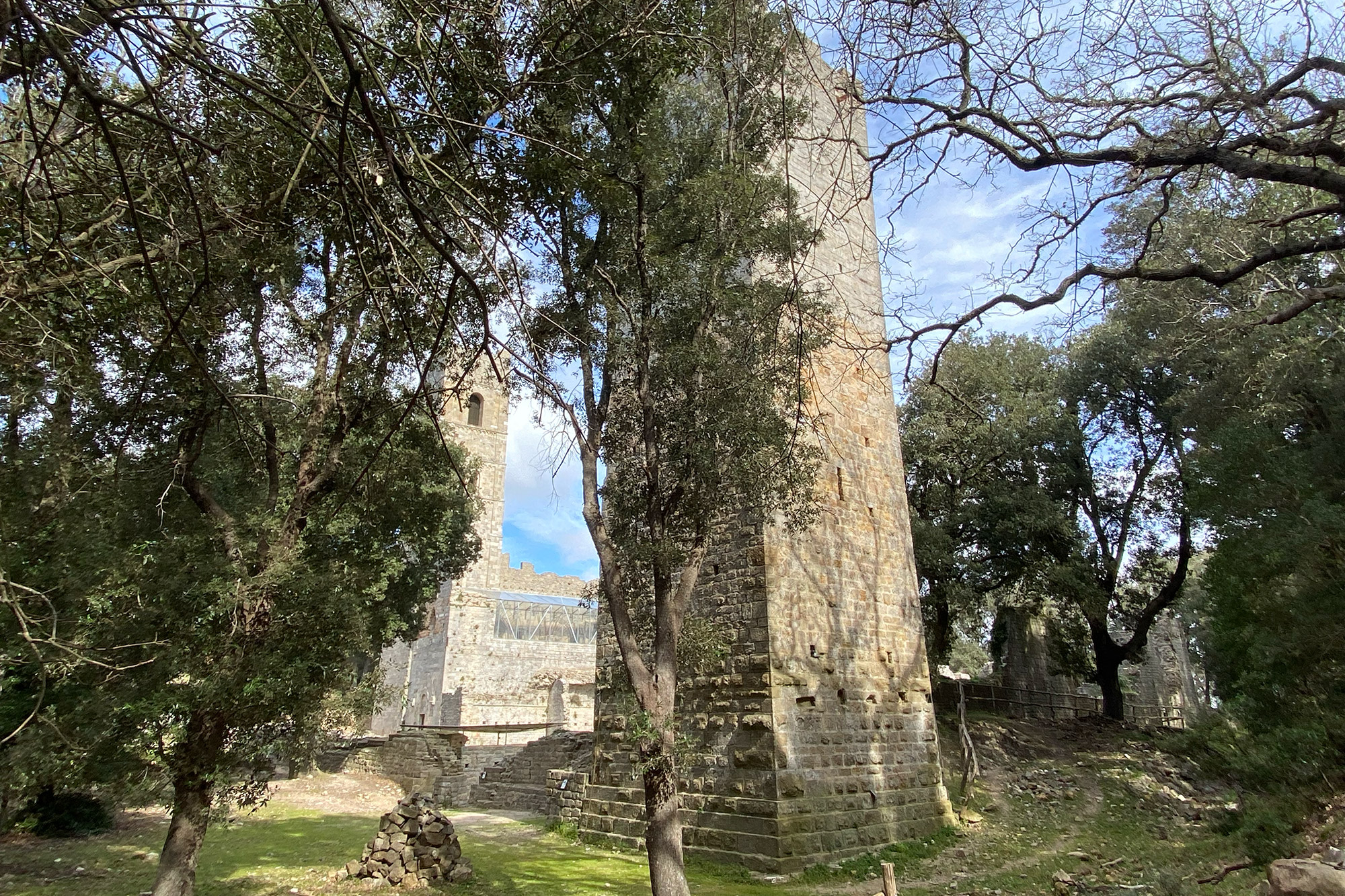 The complex is situated along the ridge of the Monti dell'Uccellina at the southernmost point of the Grosseto municipality, entirely engulfed in the lush Maremma Park. After purchasing your ticket at the Alberese Visitor Center, you can proceed to the Cemetery, park your car, and then set off on foot, following the indications for the A1-B route, which will take you to the Abbey after about 6 kilometers and 400 meters of ascent.
Between the slopes of Poggio Lecci and Poggio Uccellina is the monastery of Santa Maria Alborense (San Rabano) of the Benedictine order of Cassino, which was most likely founded in the 11th century on the site of an older hermitage. The first recorded occurrence is in the year 1101, when Hildebrand, bishop of Roselle, reportedly granted Alberese Abbey ownership of all the diocese tithes on its Roselle-area holdings.
We know that Pope Innocent III granted Alberese Abbey spiritual and temporal control over the monks of St. Augustine at Montalto di Castro between 1130 and 1143, and that this authority was upheld for the whole of the 12th century. This was the Abbey's golden age.
The Aldobrandeschi family, who at the time were the rulers of Grosseto (Aldobrandino Aldobrandeschi's testament dated from 1208), interfered in the monastic affairs in no small measure, though. The parish priest relocated to the current Alberese town around the end of the 15th century, and the monastery was finally fully abandoned in the 16th century.
Latin cross-shaped, the church was previously surrounded by three cross vaults, one of which is still discernible. Three apses make up the transept, and they are all still in excellent form. The bell tower, which has been renovated numerous times and has Longobard and Roman style additions, is also in good shape.
After the Abati family fortified the entire monastery in 1310, the Uccellina tower, a component of the San Rabano Monastery complex, was constructed. The tower was constructed later, most likely in the middle of the 16th century, during which time the most of the arena's towers were constructed and those that already existed were restored to form an uninterrupted line of watchtowers all down the coast.
The complex has recently undergone a thorough restoration and repair process, with some of the monastery's ancient structures being faithfully recreated.