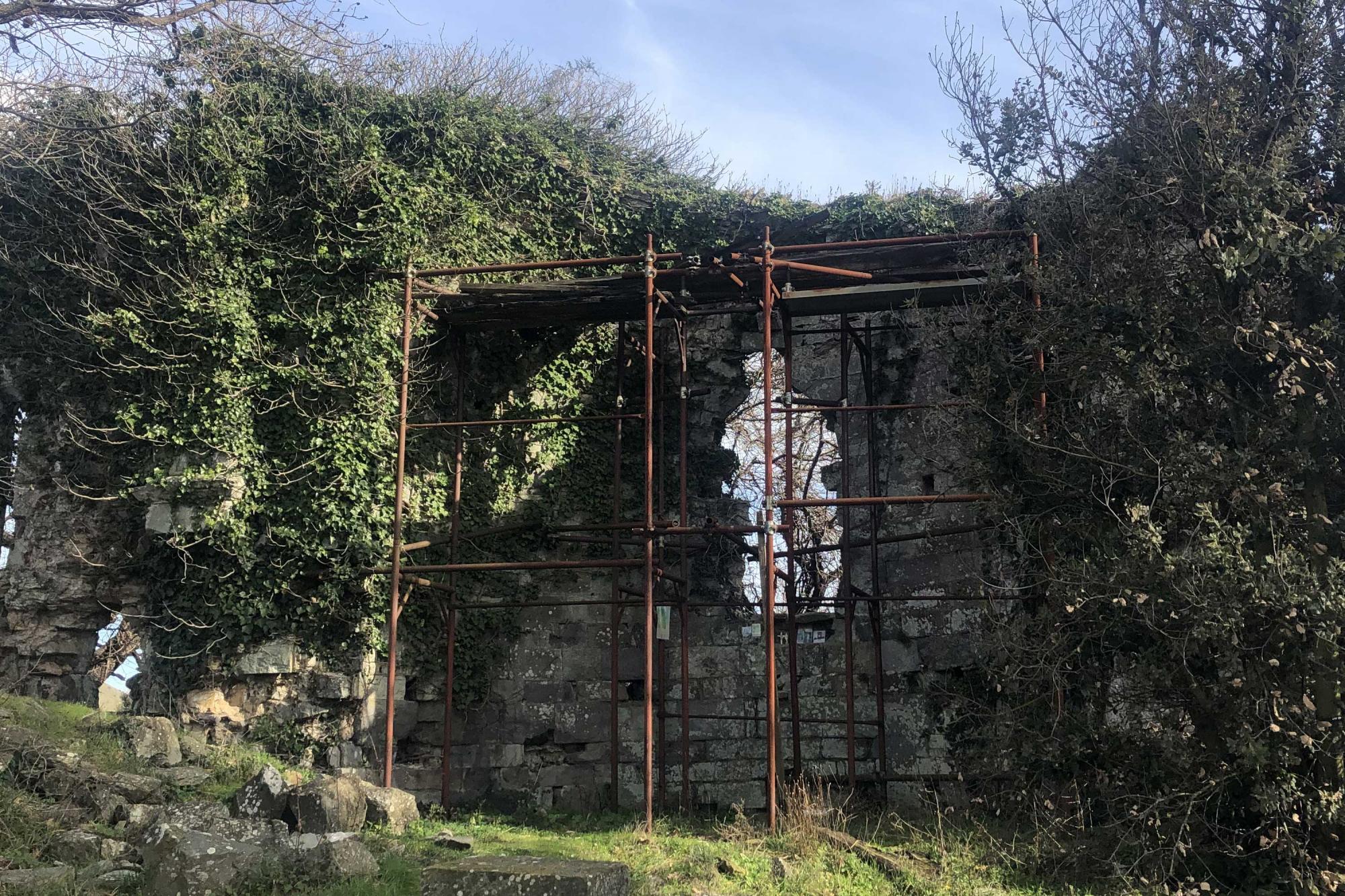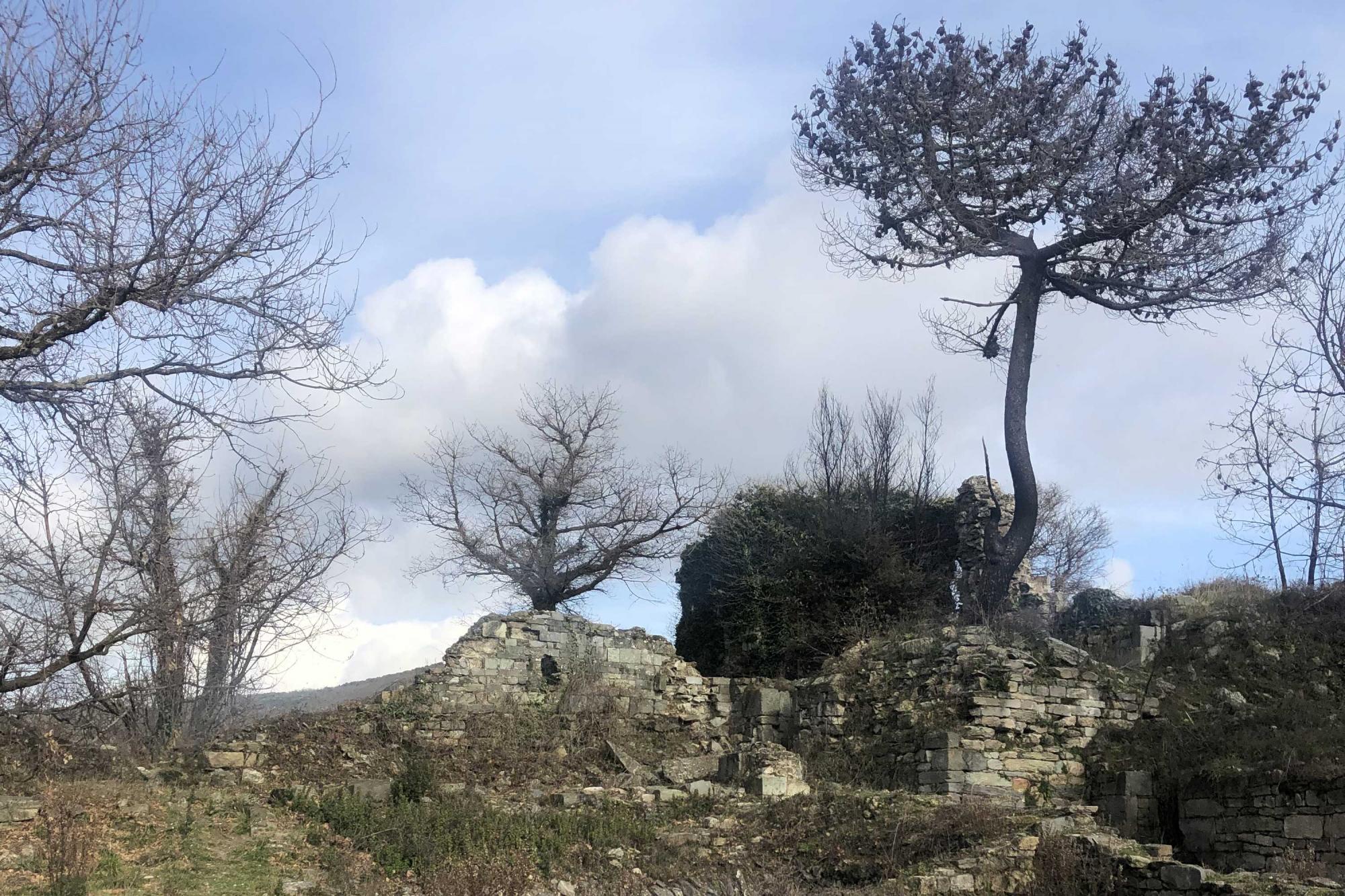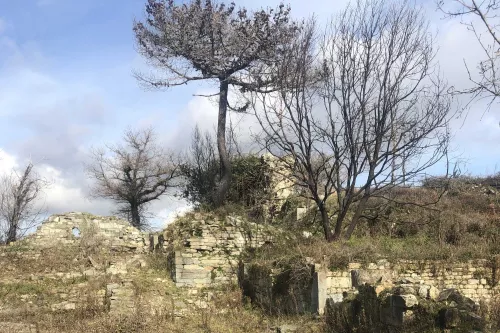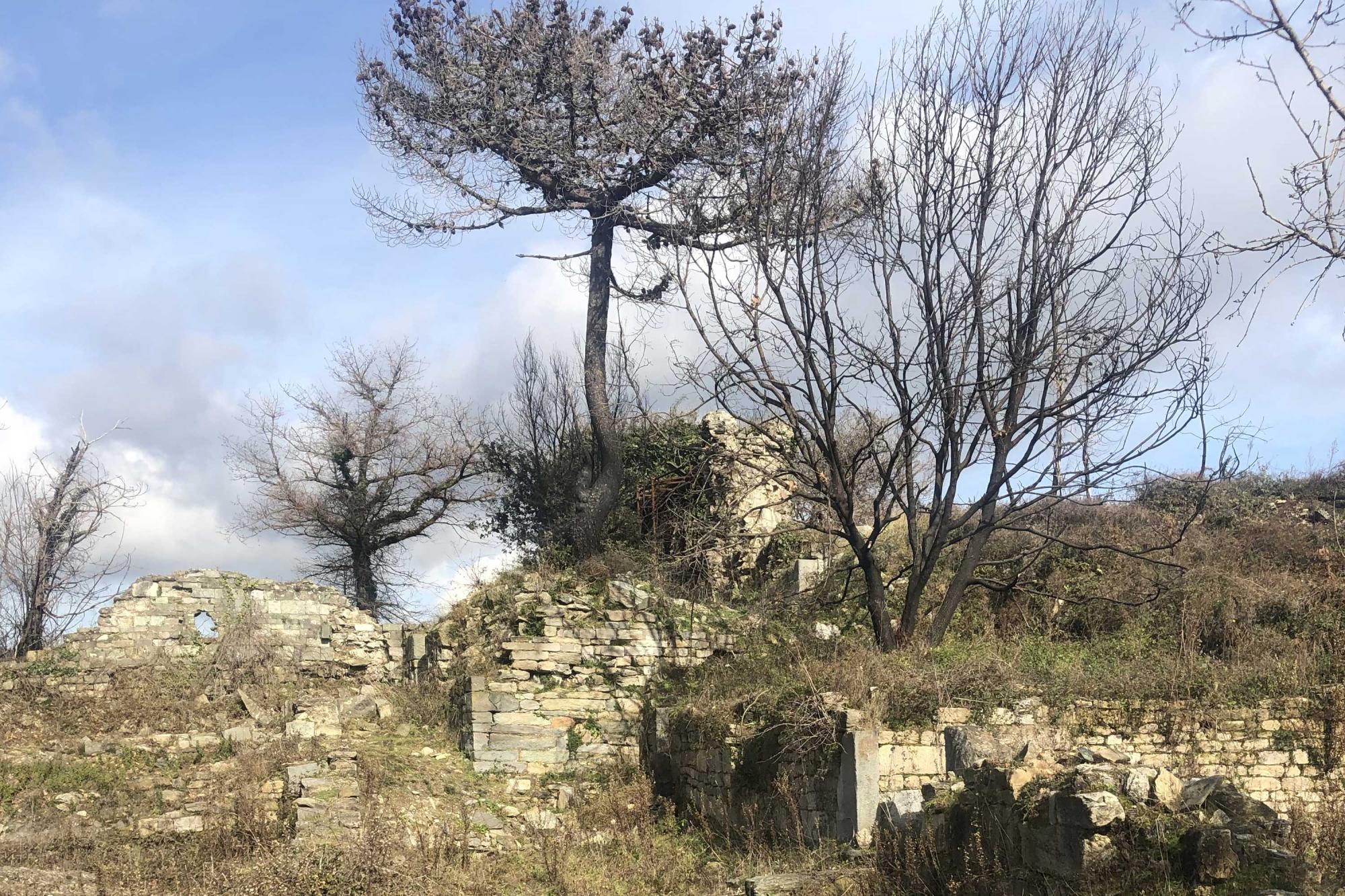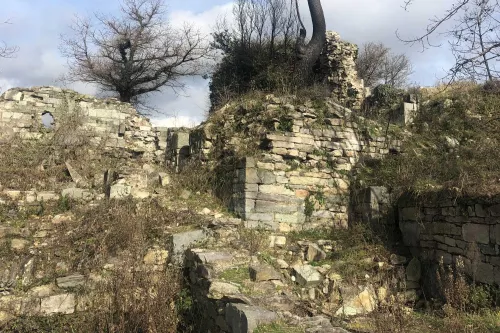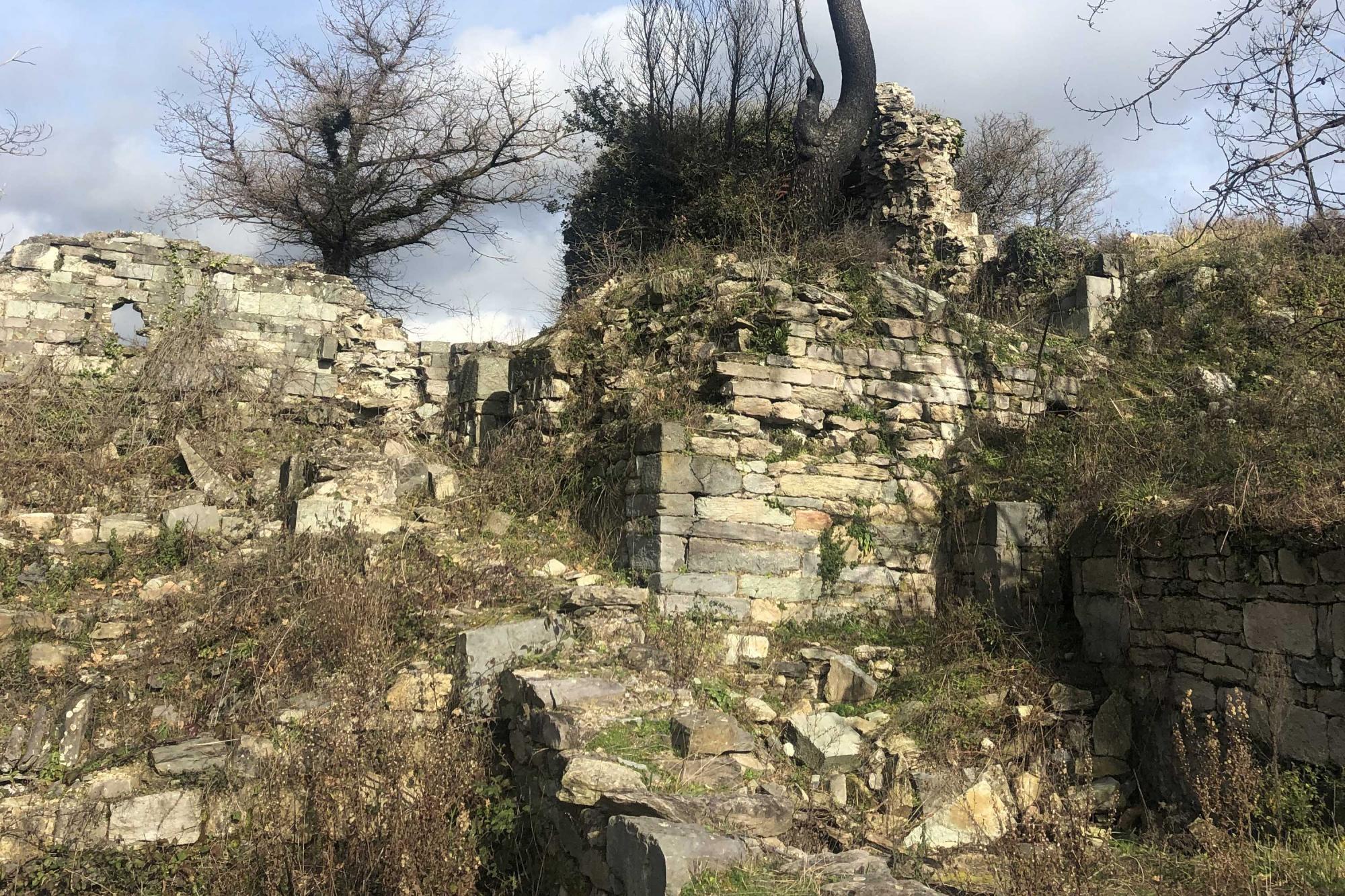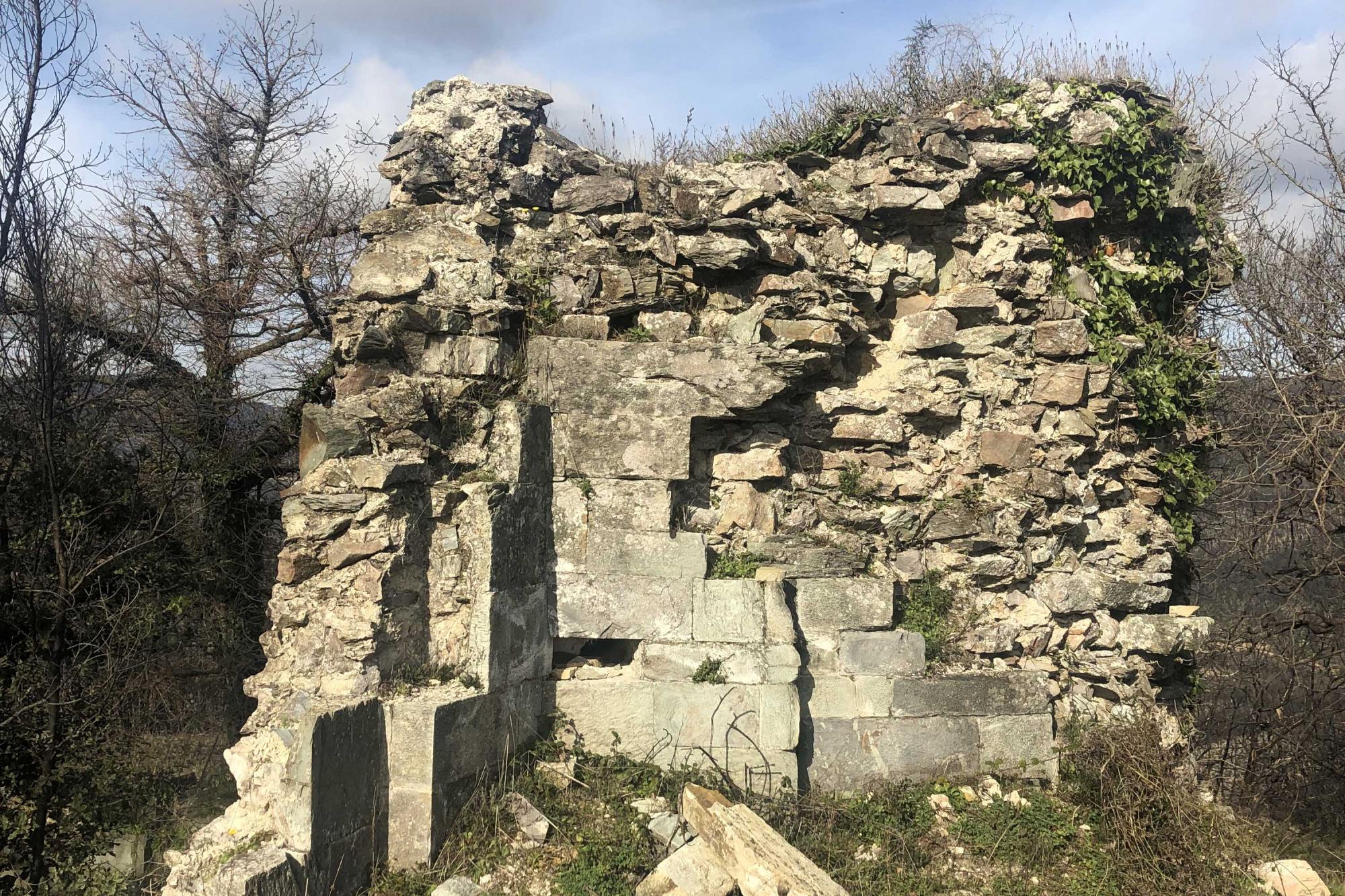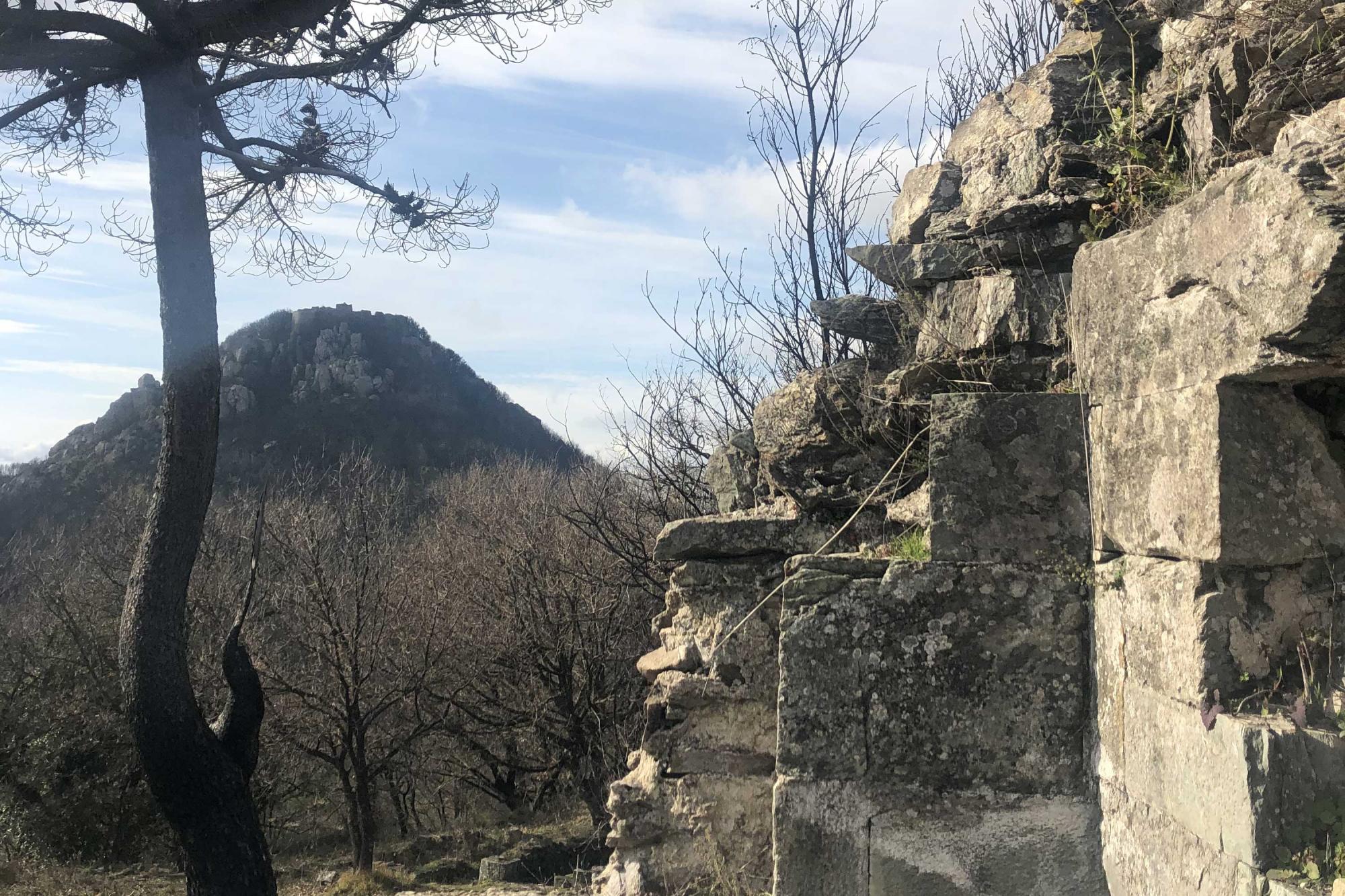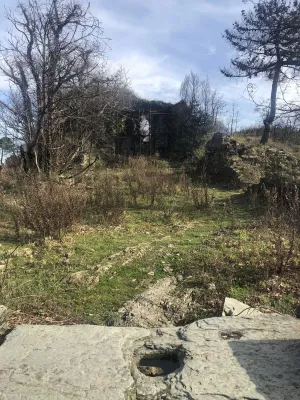 From Vicopisano follow the 'Strada della Verruca' (beside the cemetery).
The ruins of the ancient monastery of S.Michele alla Verruca rises at the top of the Mount Verruca, a few hundred meters before the rocky spur where the Verruca Fortress stands. The remains today still visible belonged to the Benedictine monastic complex founded by the Marquise Ugo di Tuscia at the end of the 10th century on the place where the church of S.Angelo (8th century) rose.
In the 12th century the abbey was given to the Camaldolesi, then to the Cistercians and to the Augustinians. It was abandoned in the 15th century due to the great damages suffered during the fights between the Pisans and Florentine army to gain the Verruca Fortress.
During the Middle Age around the monastic complex developed a village that was still visible at the end of the 19th century. Today we can see only the fundaments of the church, part of the stone apse and rest of other buildings, the whole site is object of an archeological excavation.