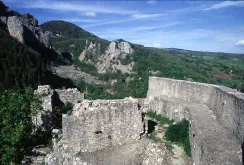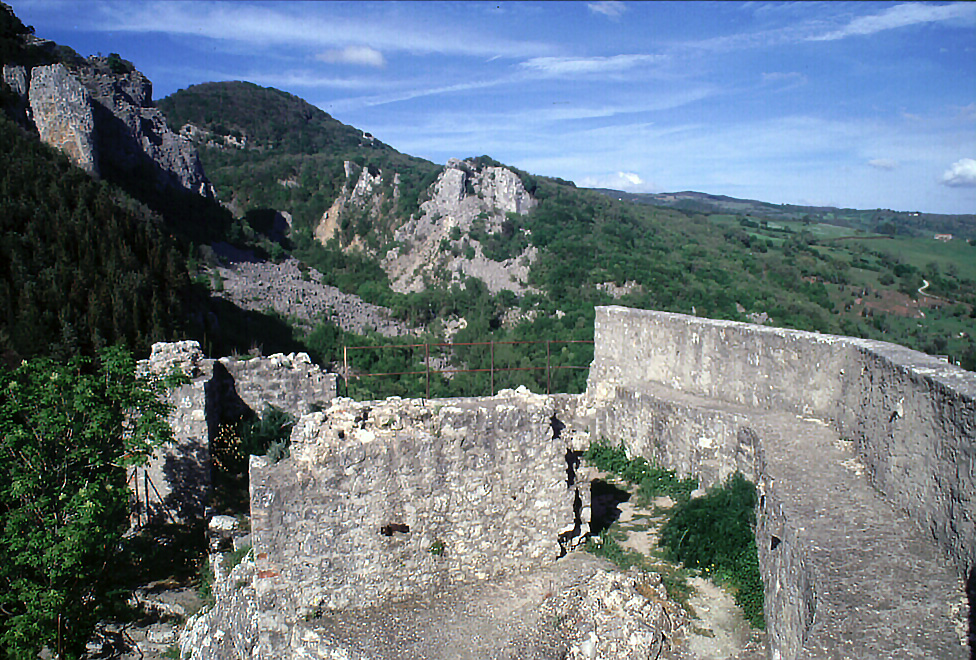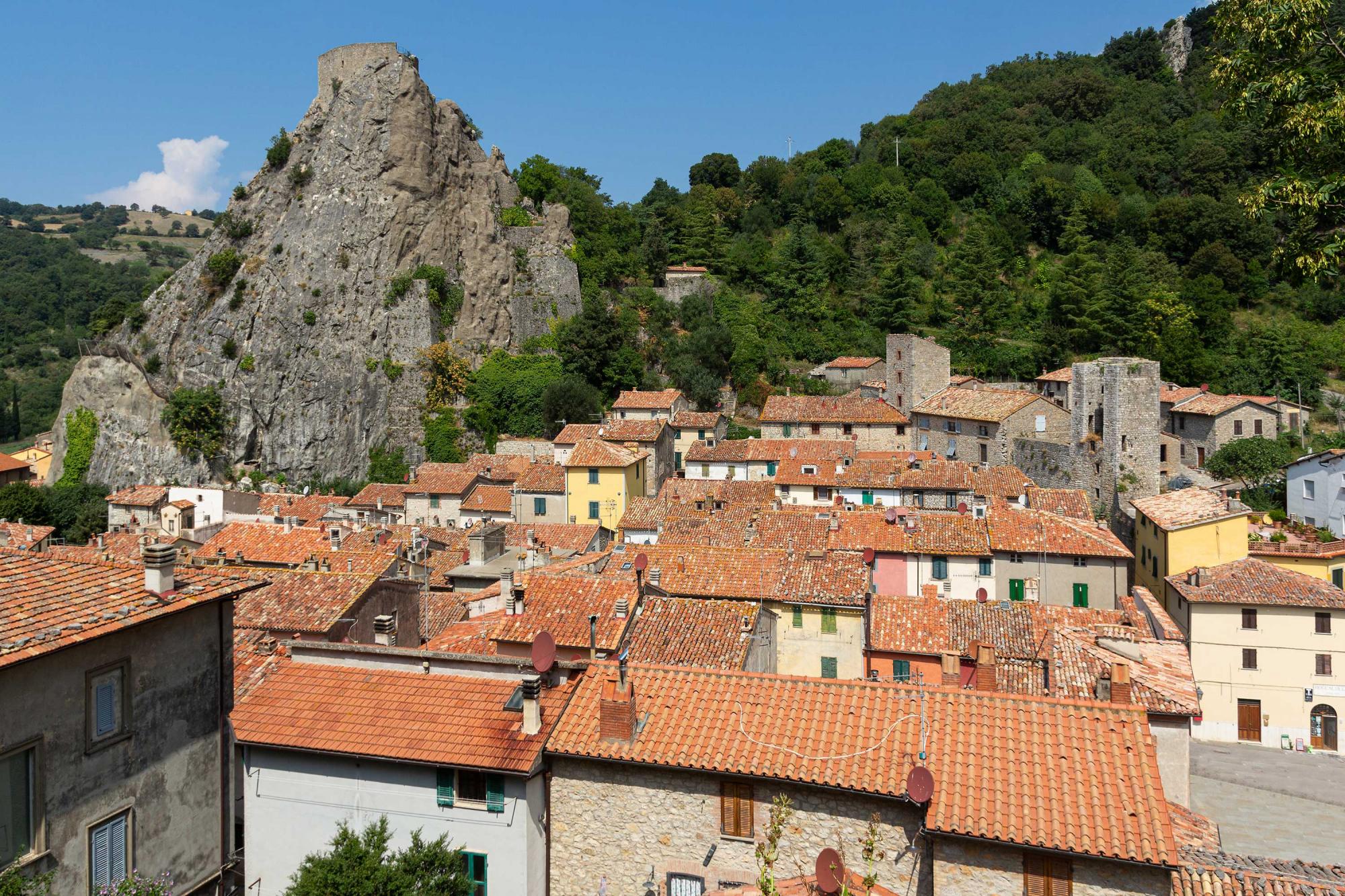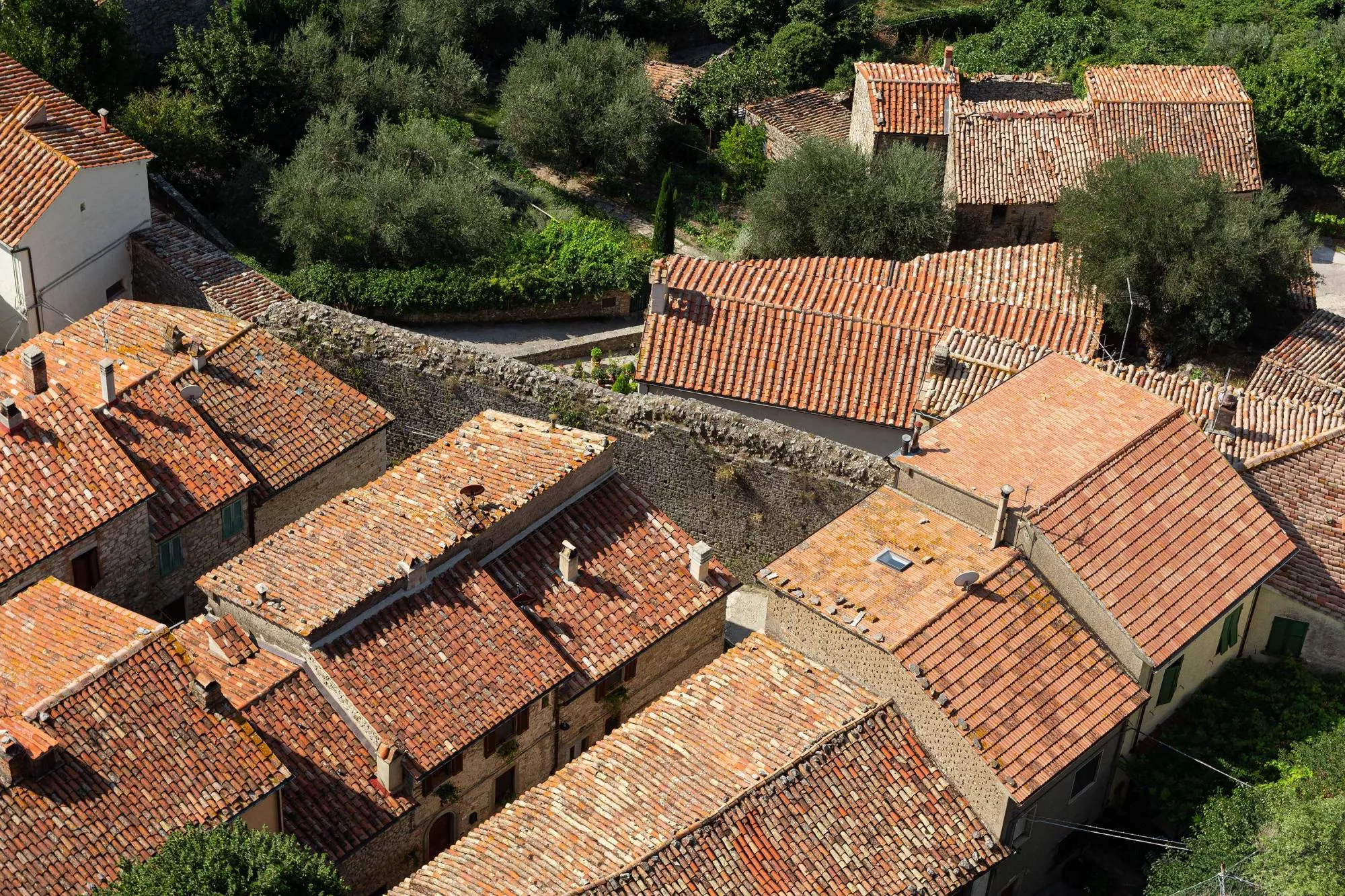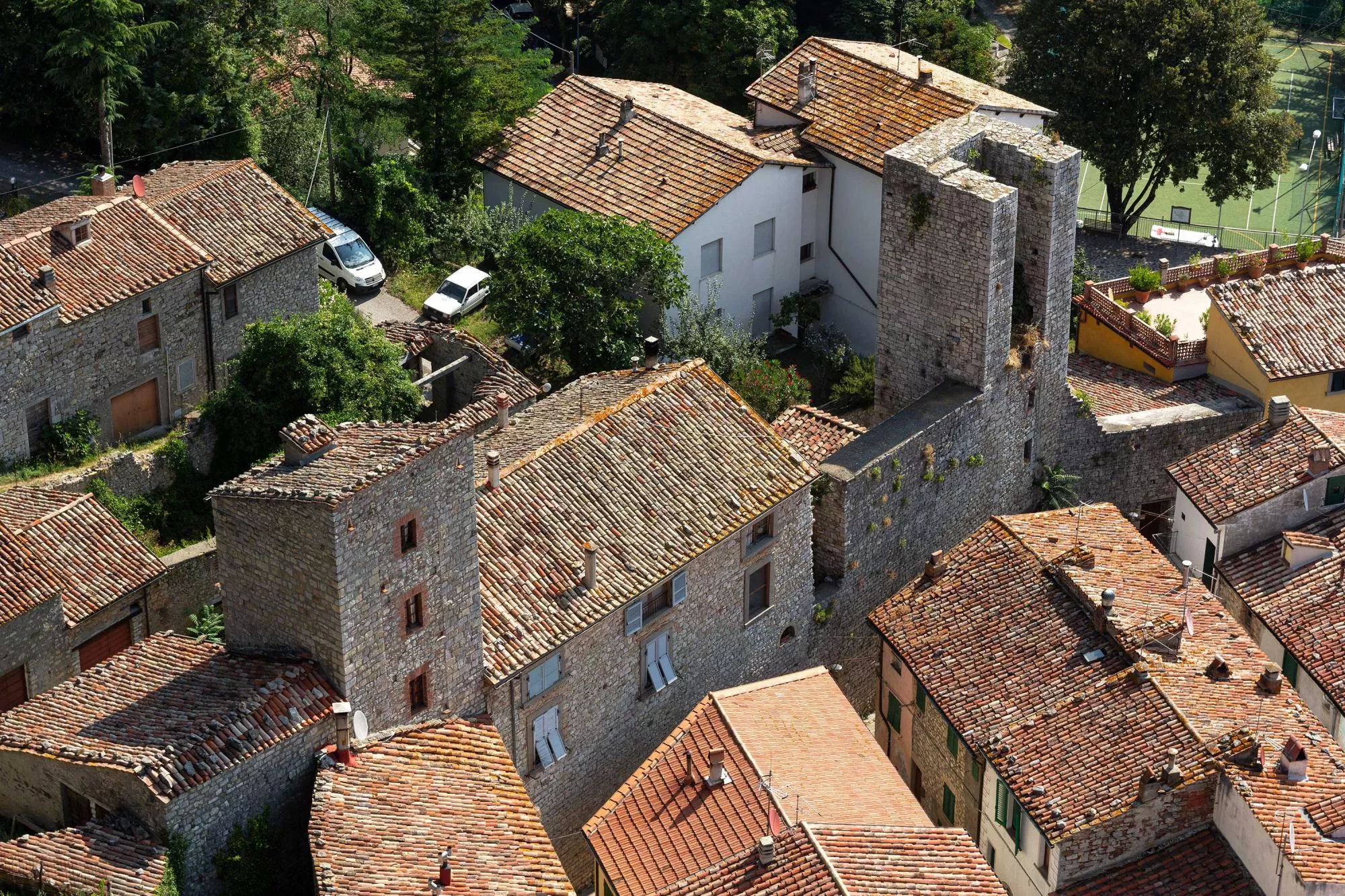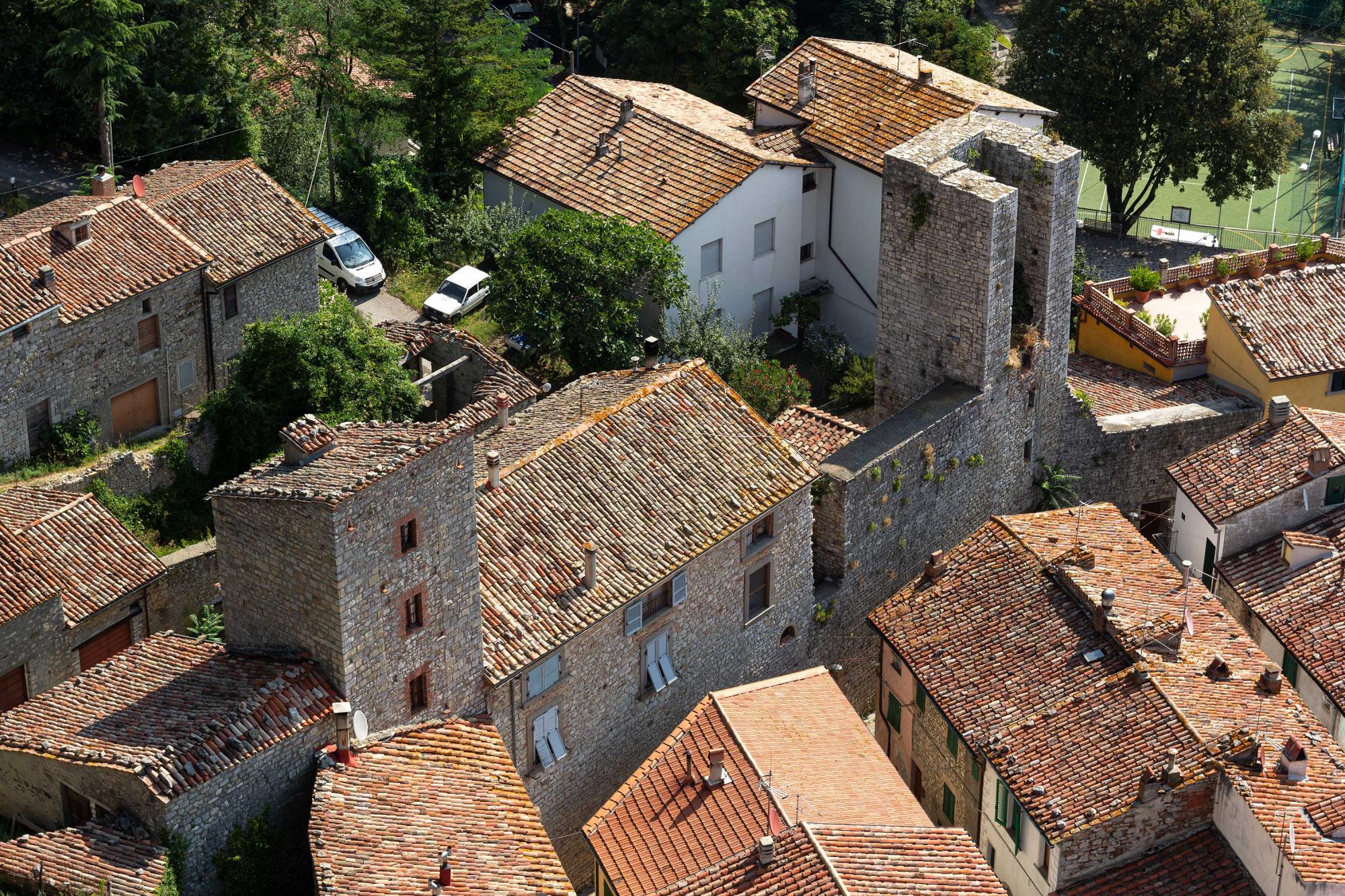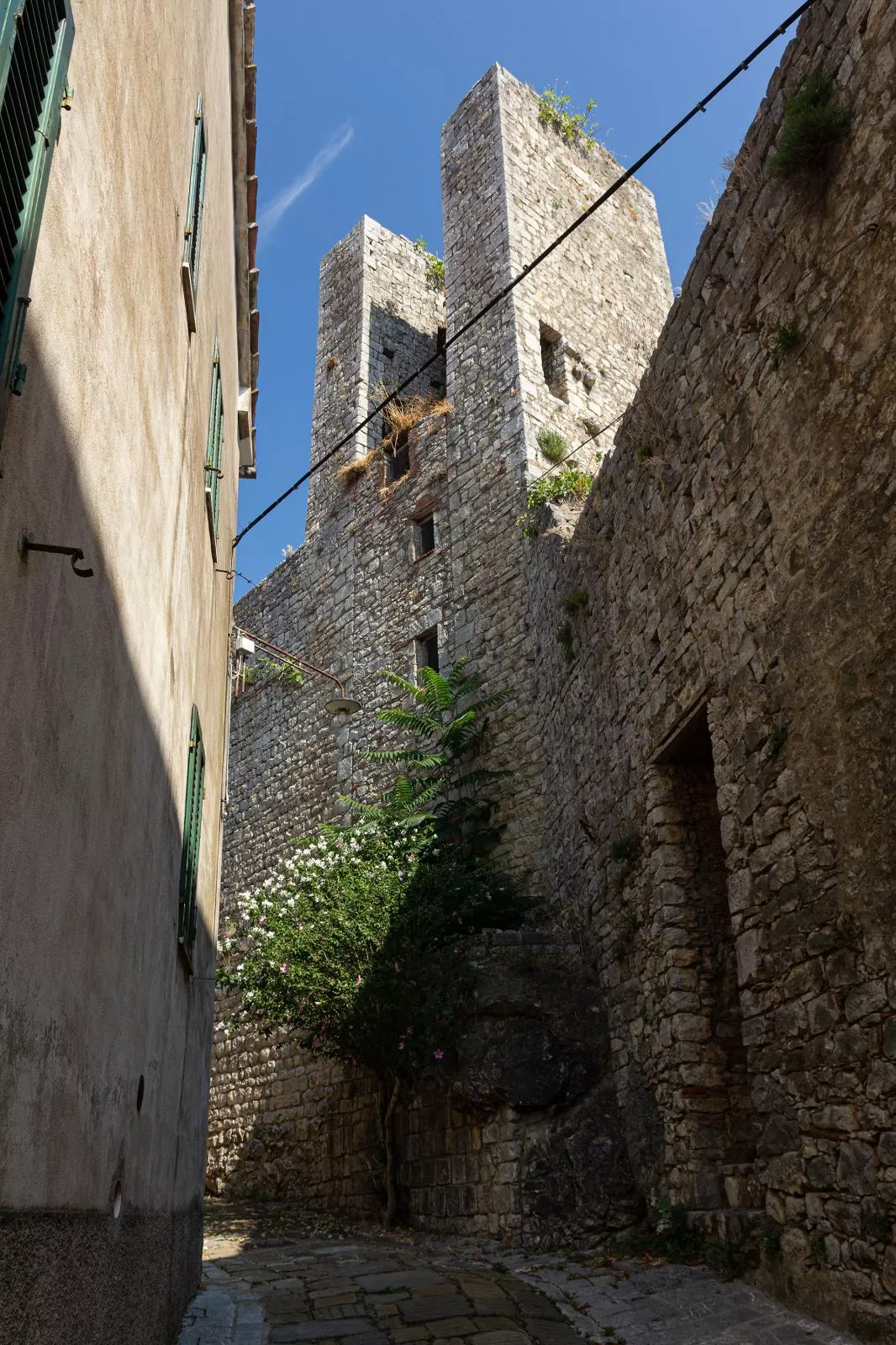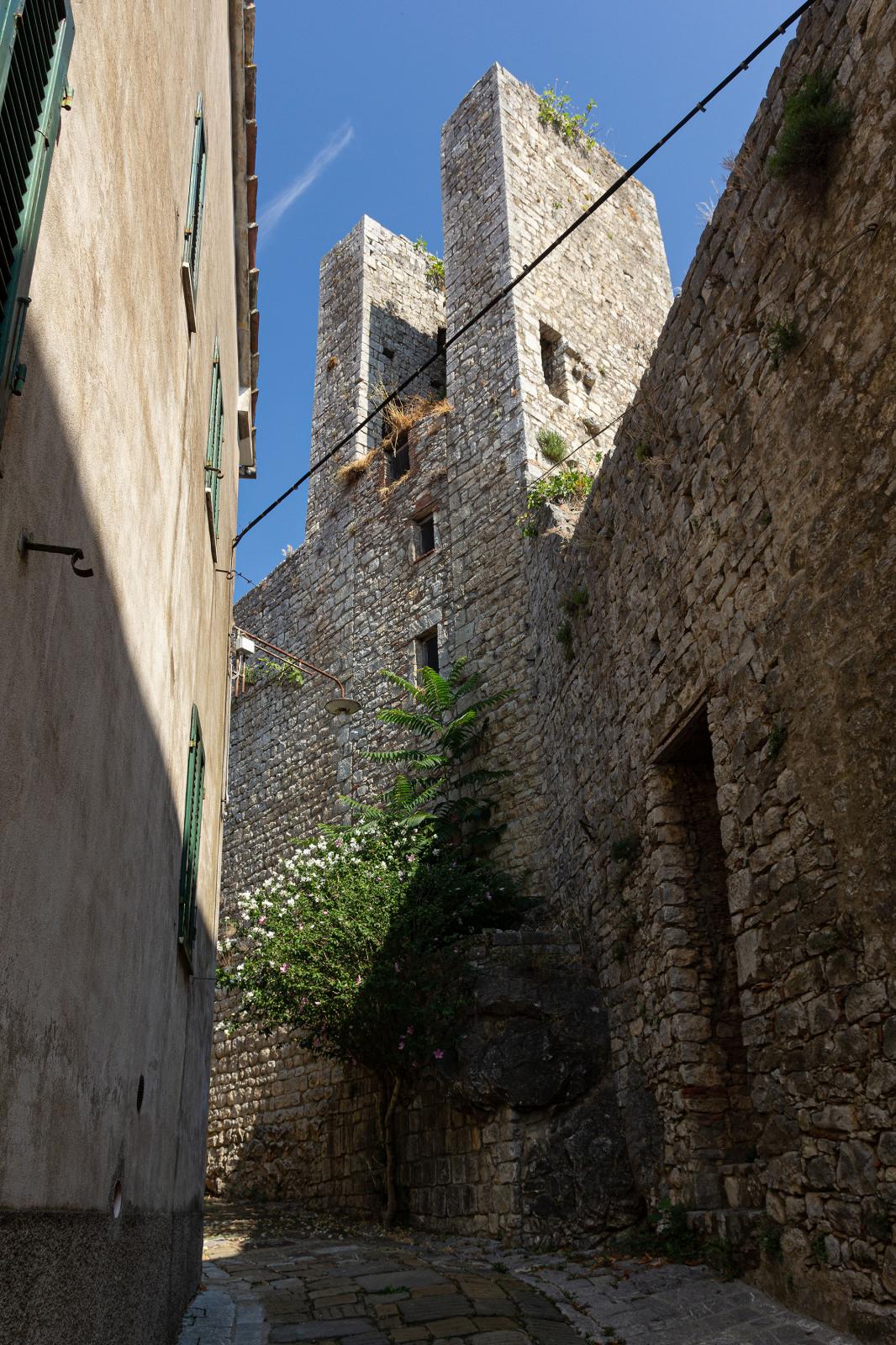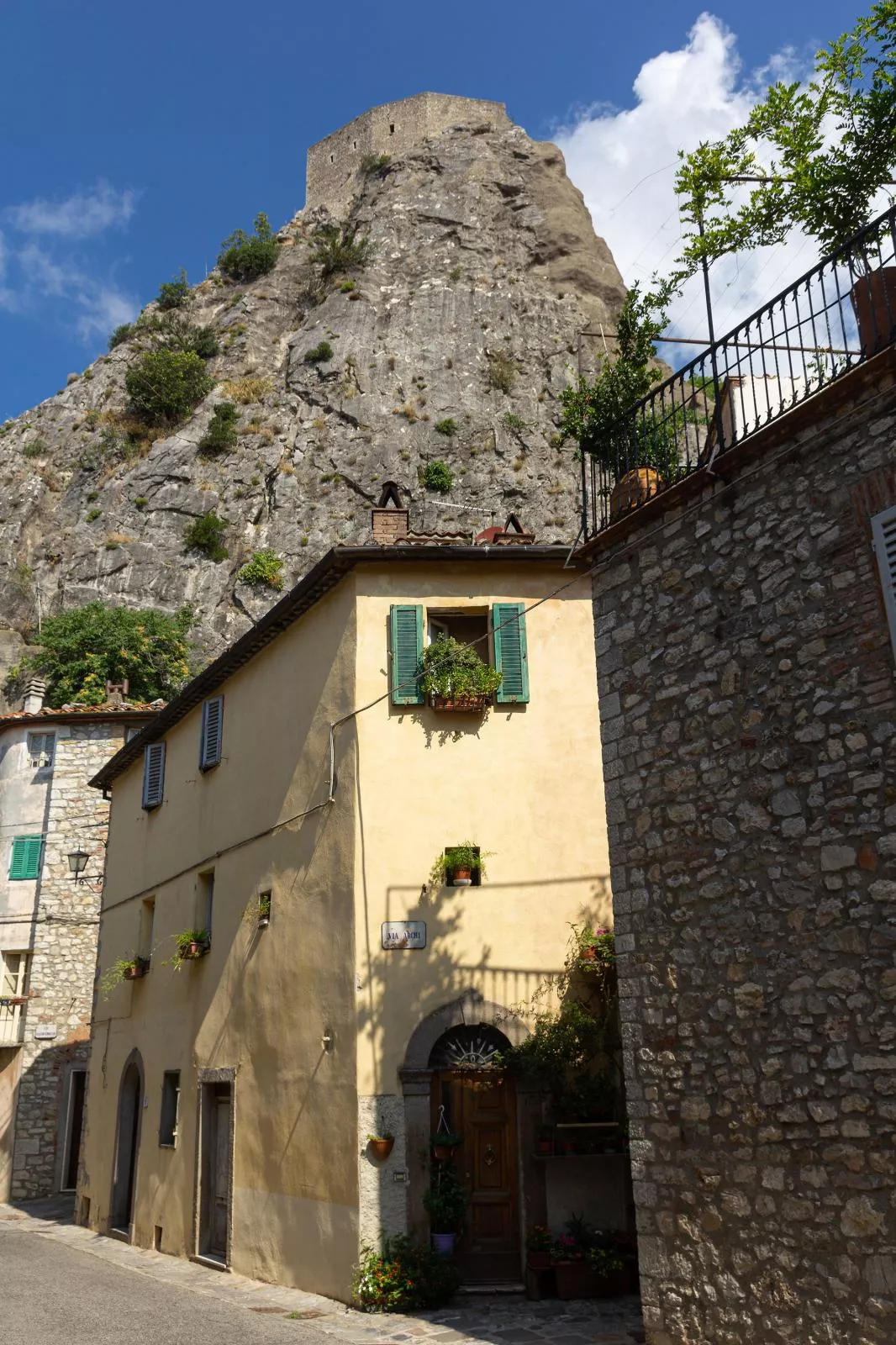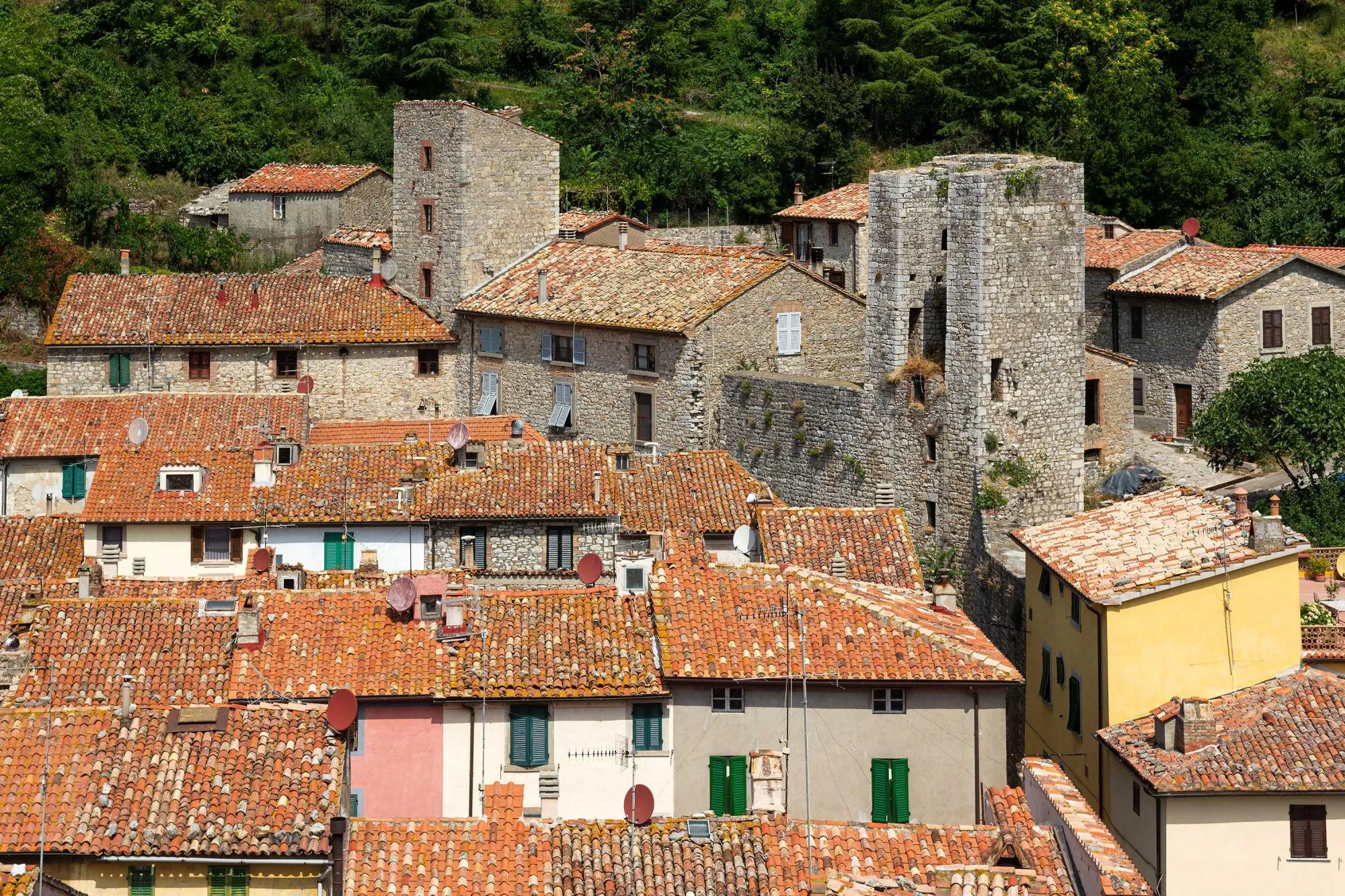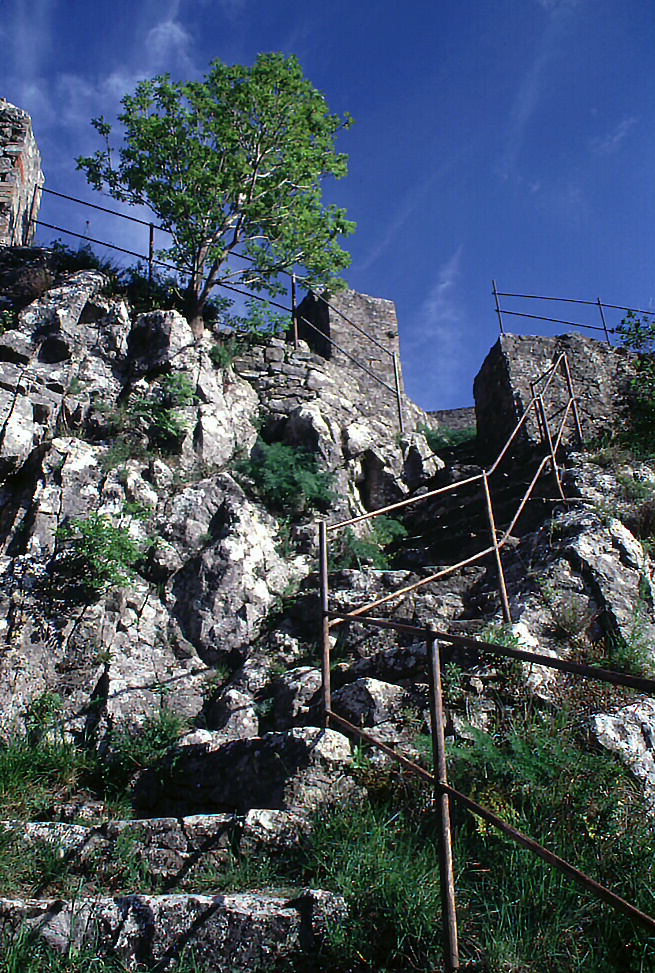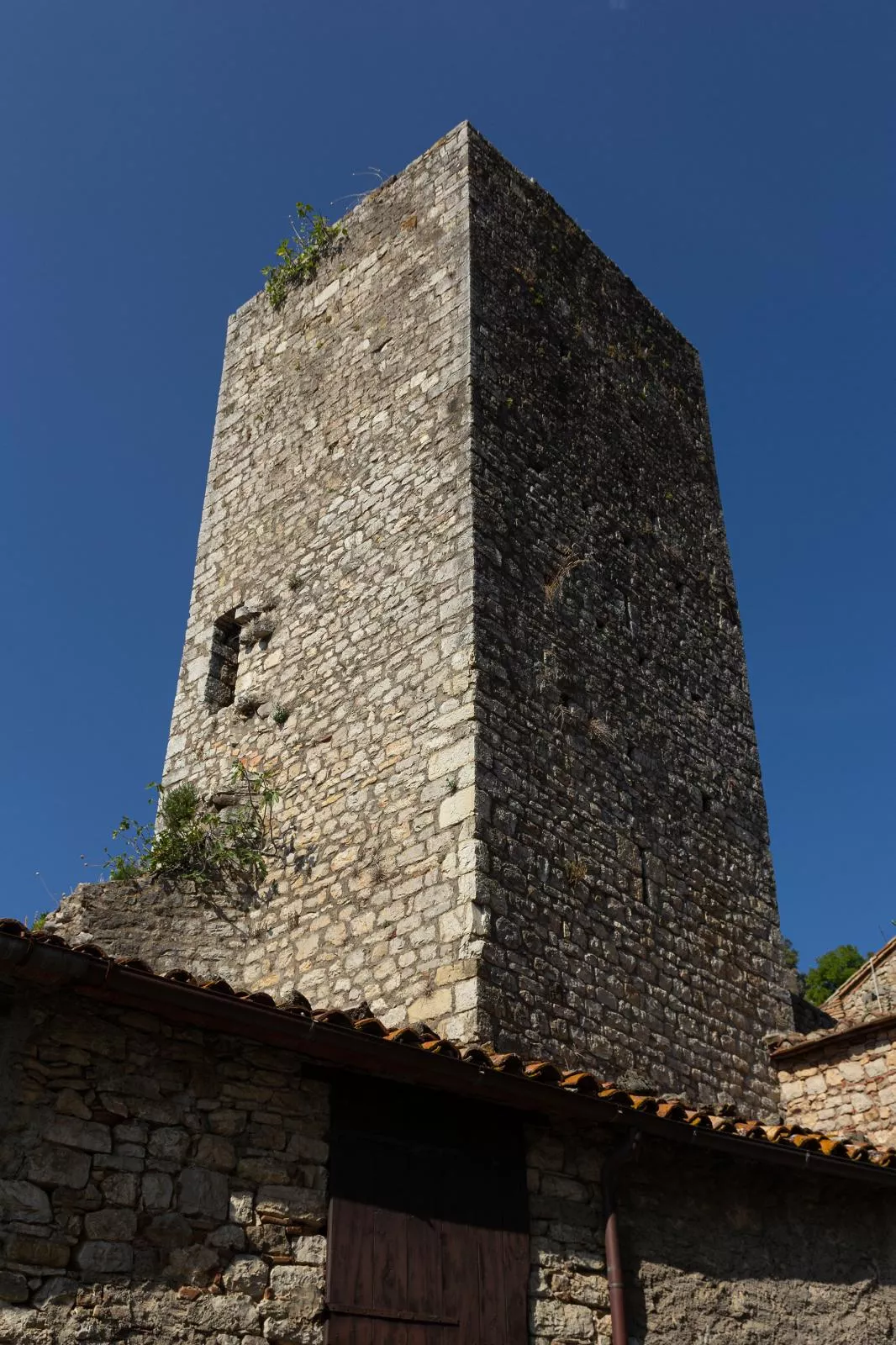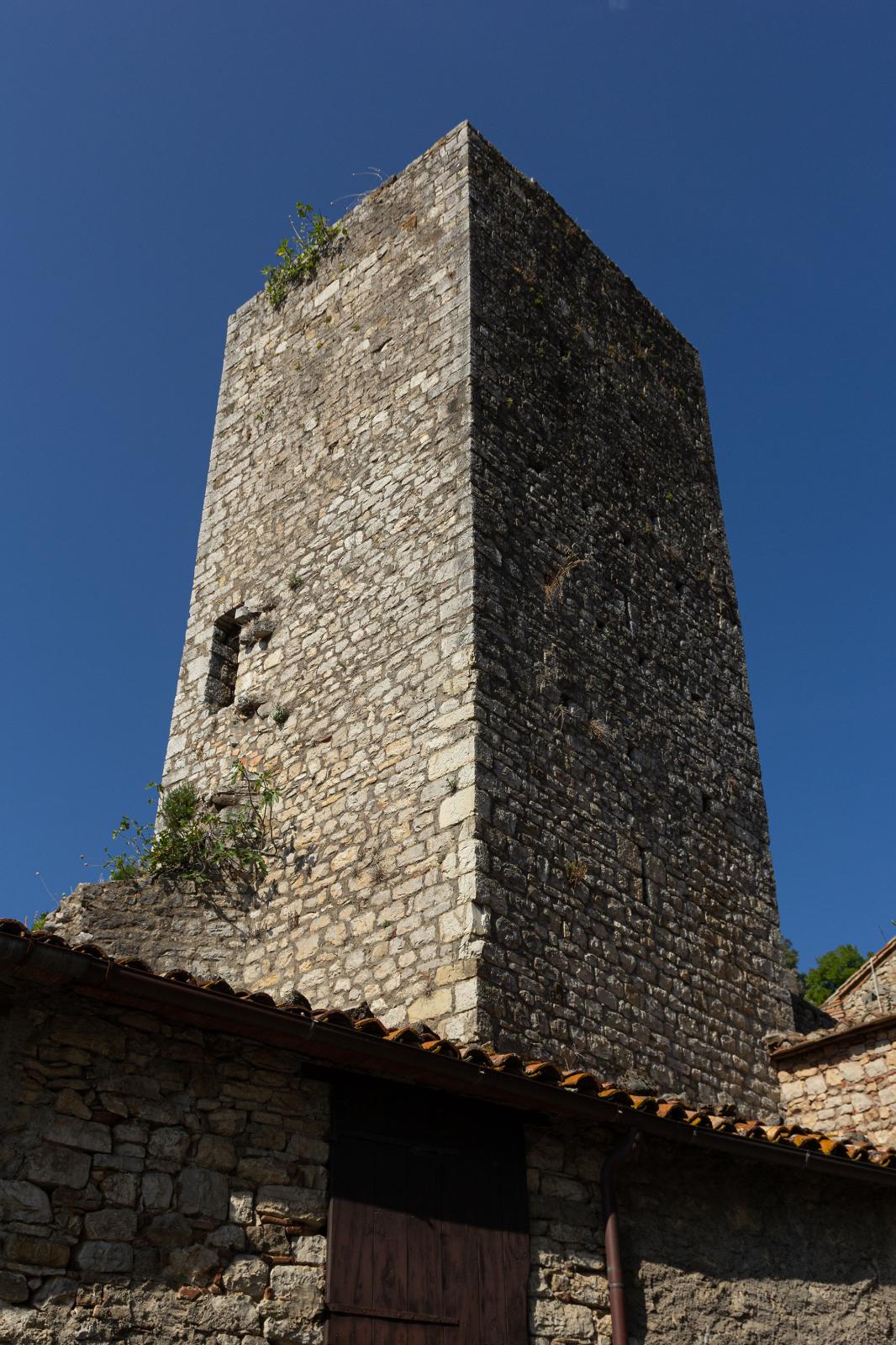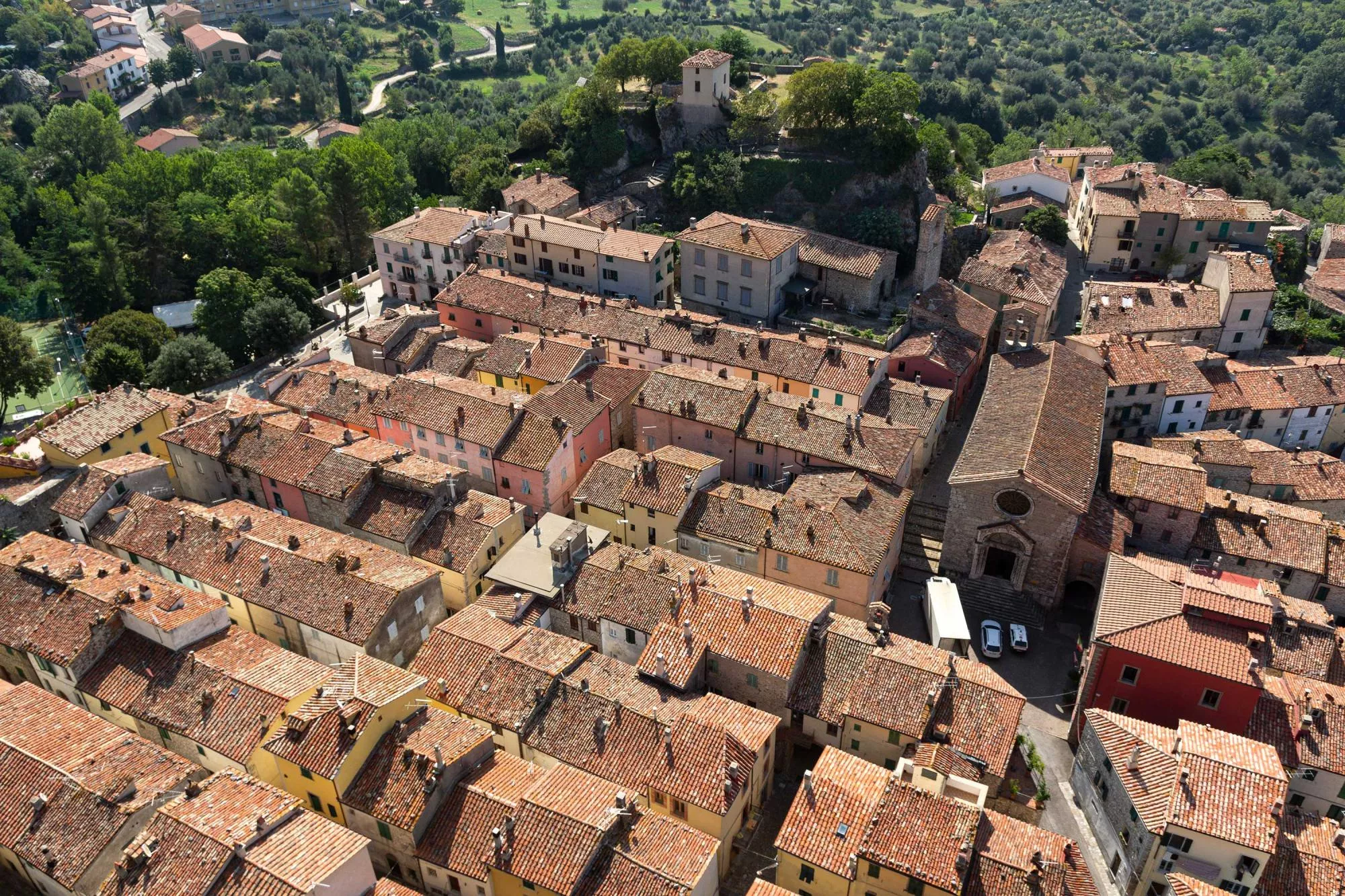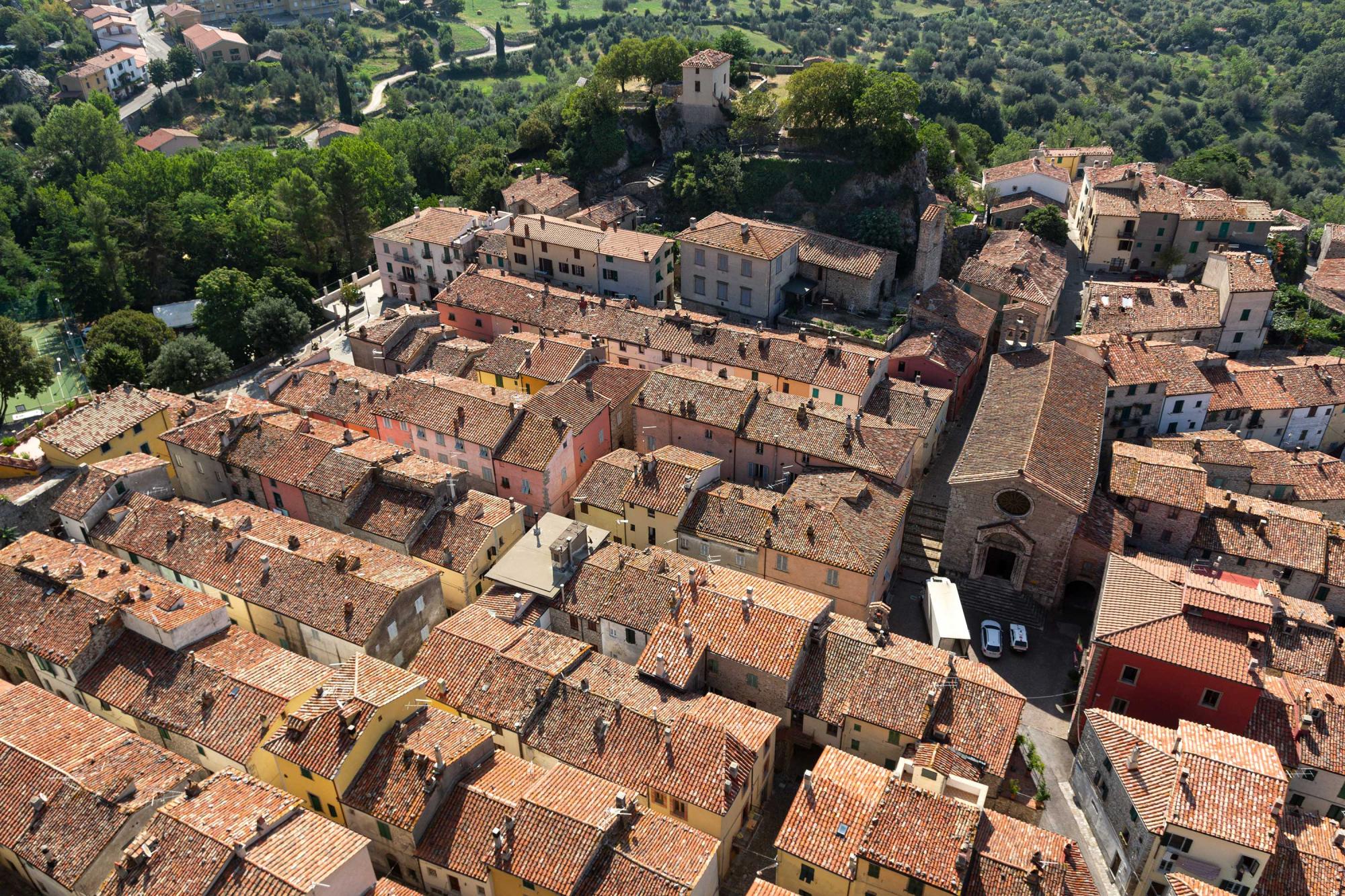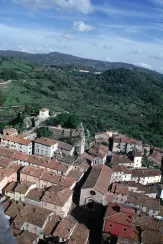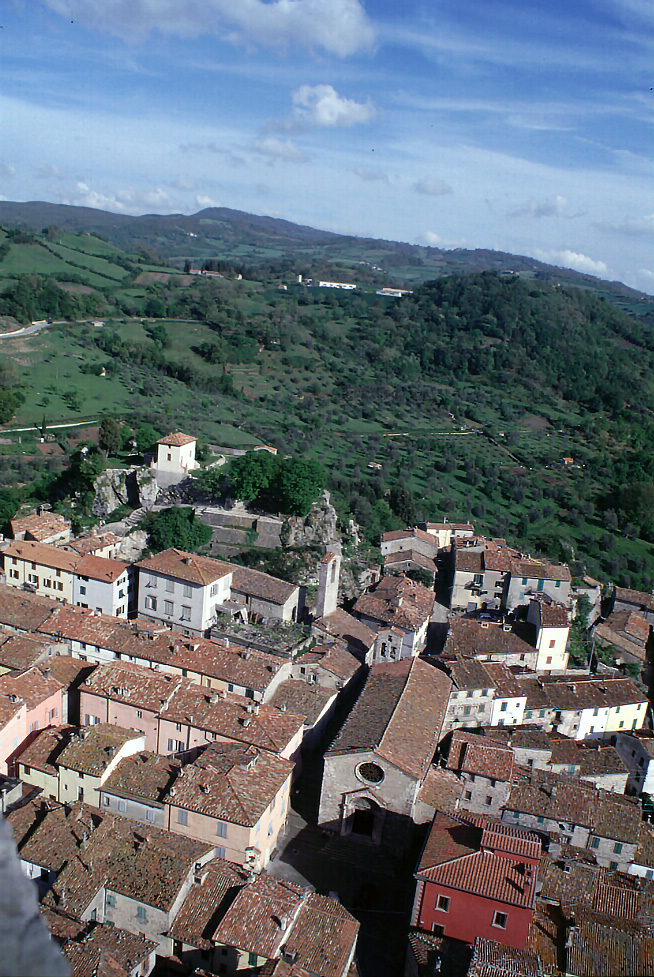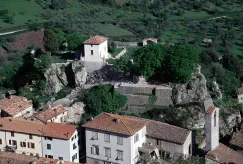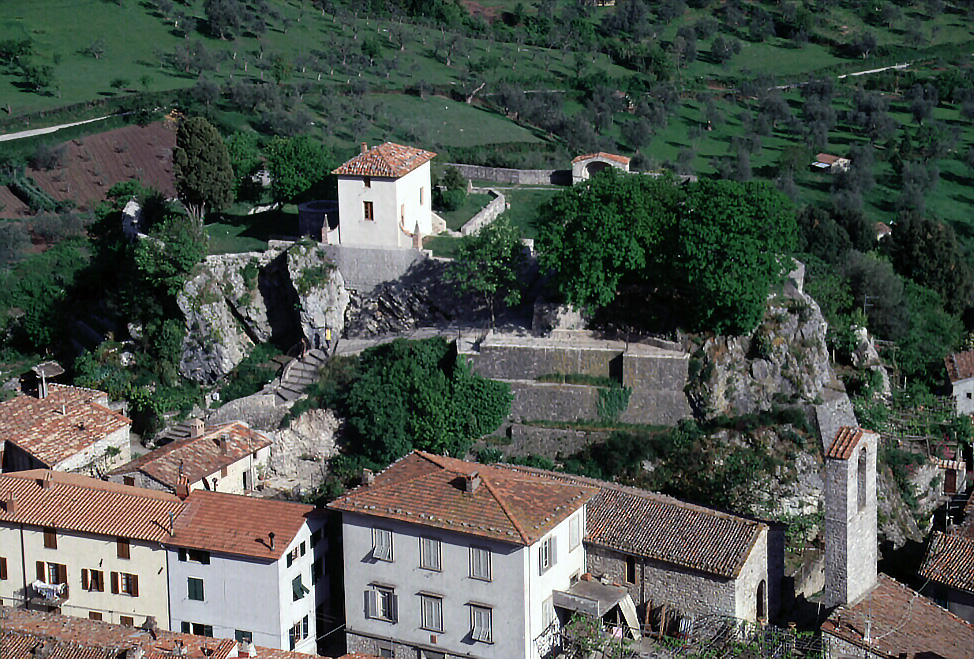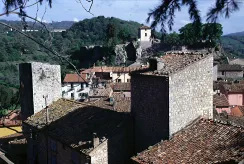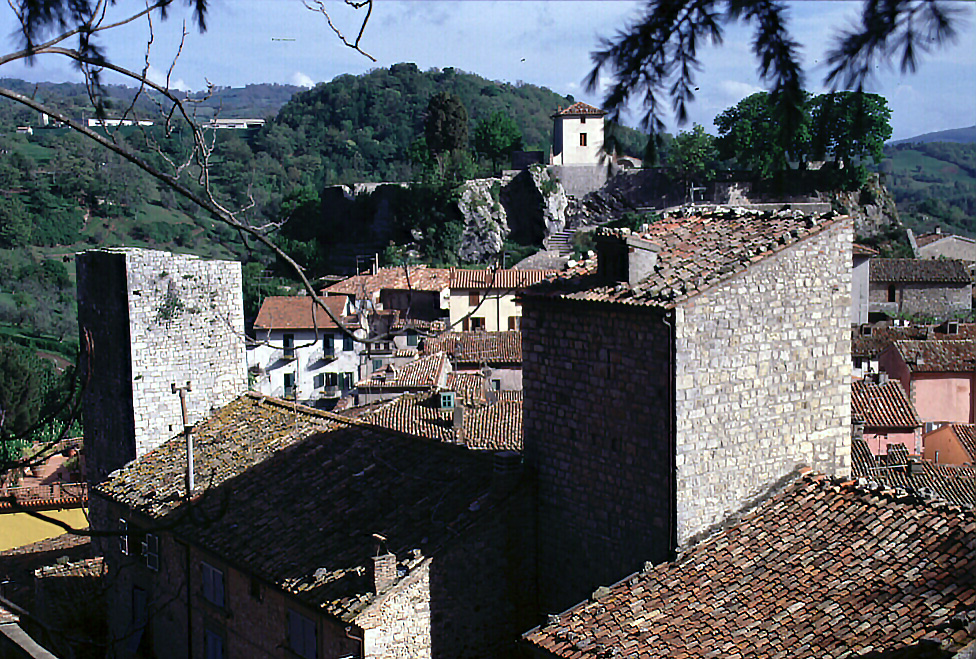 Roccalbegna dominates the valley of the river Albegna at the slopes of mount Labbro, south of the Mount Amiata. It's about 11 kilometers far from Arcidosso, main center of the zone.
The small fortress of Roccalbegna crowns a rock, called simply 'sasso' (stone), that from its sixty meters of altitude overhangs the homonymous suburb. The village lies on the southern side of the mount Labbro at the confluence between the rivers Armancione and Albegna, for a long time strategic zone for the control on the road that crosses the whole area of the Mount Amiata, that in this point get narrow.
The necessary to have an exceptional panoramic sight on the whole valley and the surrounding mountains is climbing up to the top of the 'sasso' and lean out, carefully, from the ramparts of the medieval fortification. Its characteristic position of 'eagle's nest' make its visit however interesting, although the Rocca can be considered more a great watchtower than a real fortress.
During the Middle Age the zone was under the dominion of the counts of the Aldobrandeschi family, to them is owed the construction of the fortifications in the second half of 13th century. The village was originally defended also by walls and by a keep with square form built on another small relief in front of the 'sasso'. This was the central nucleus of Roccalbegna, of which today remain only two towers and a line of the walled enclosure.
The fortress that has come almost intact to us was the small rocca, used only as point of lookout and last shelter in case of capitulation of the suburb. During the 14th century the suburb knew a period of great degrade that caused its almost total abandonment.
In 1455 the fortifications were readapted from the Senesi, but this only partly stopped the regressive trend of this area. With the defeat of the Senese Republic, at the mid-16th century, Roccalbegna passed to the Granduchy held up by Cosimo I de' Medici, but already in 1560 it was given in feud to the cardinal Antonio Sforza.