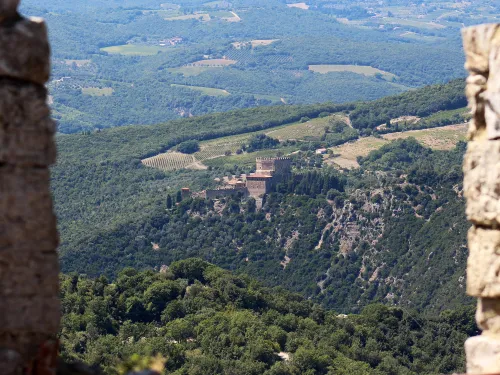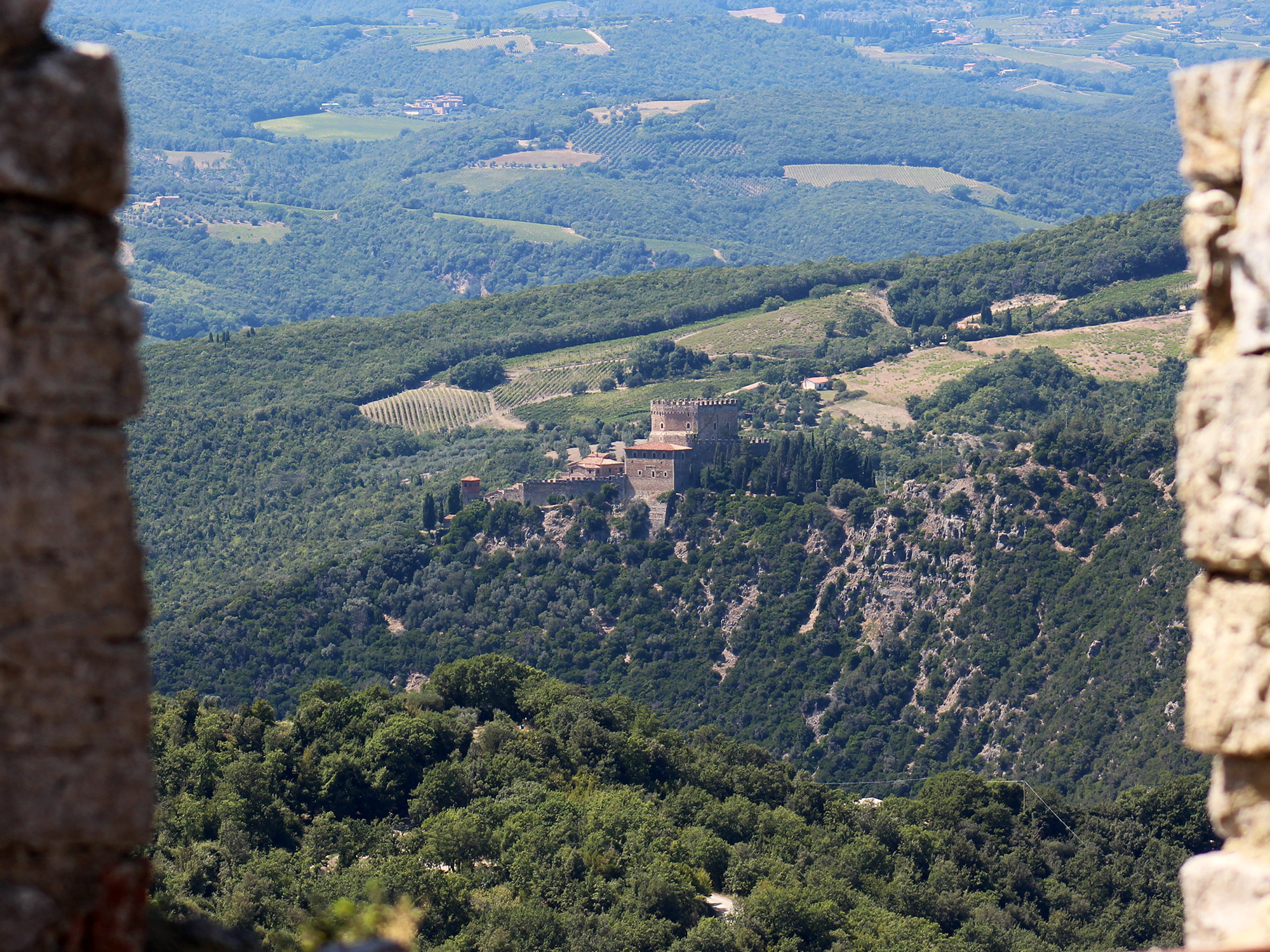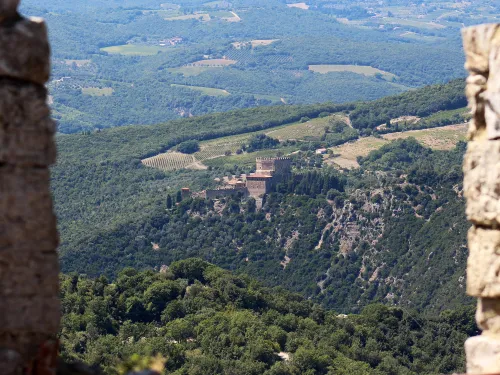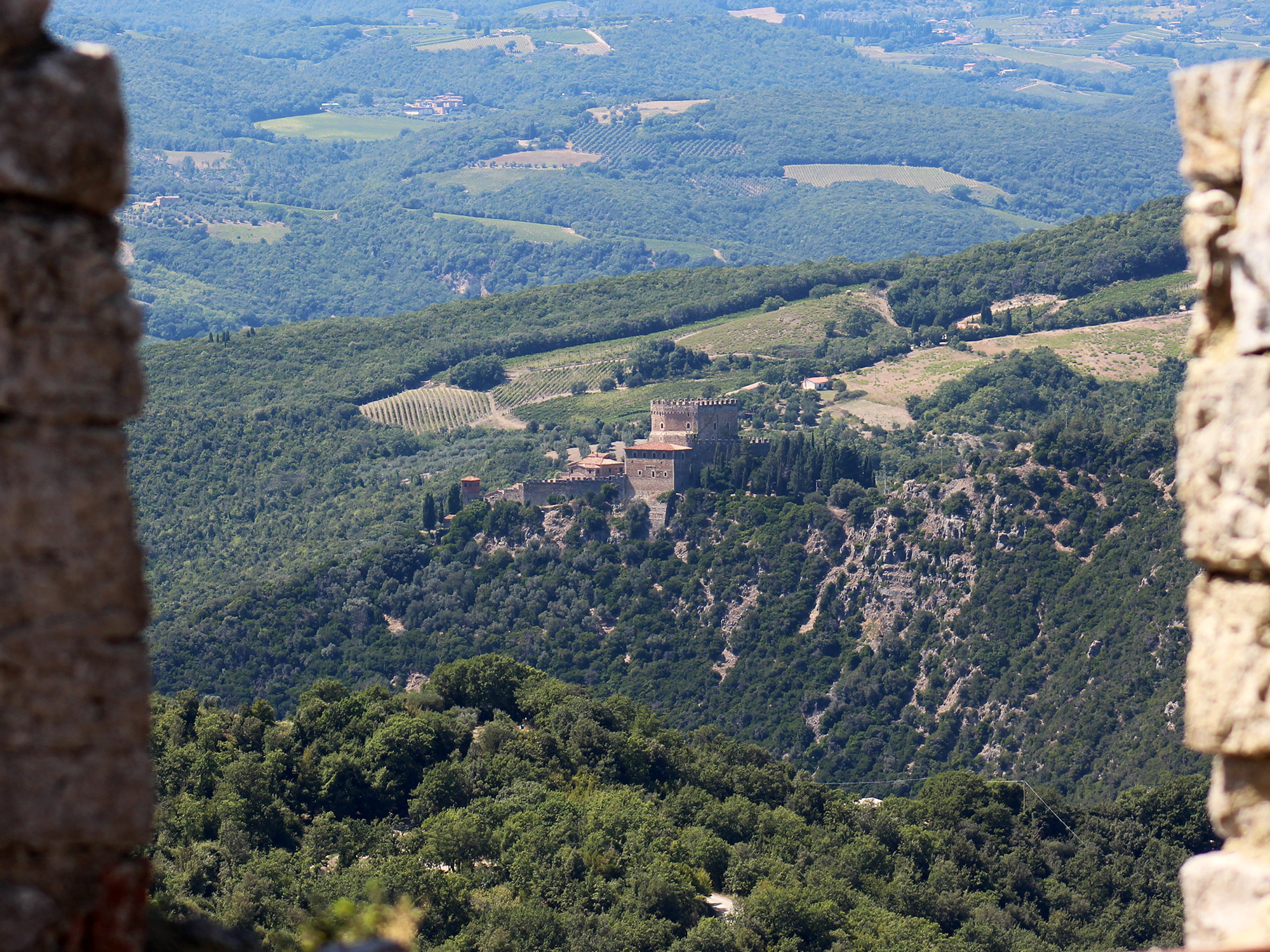 The castle rise in the heart of the Val d'Orcia, it can be reached from following the indications from the town of San Quirico d'Orcia.
The Ripa d'Orcia Castle was part of the Republic of Siena's territorial organization from at least the year 1271 onwards. During the 14th century the fortress, crowning a crag above the river Orcia, become possession of the powerful local feudal family of the Salimbeni - see also Rocca of Tentennano - who dominated on this area until the beginning of the 15th century. In 1438 Siena was finally able to claim Ripa d'Orcia as its own property.
The fortificated complex with its high square keep, its walled and still crenelated enclosure, the great defenses of the main gate with machicolation and loopholes, is one of the most impressive of the valley but is difficult to date due to the numerous restorations and relative additions which were carried out at different stages over the years. Today the castle is a private property, seat of an agrituristic estate.