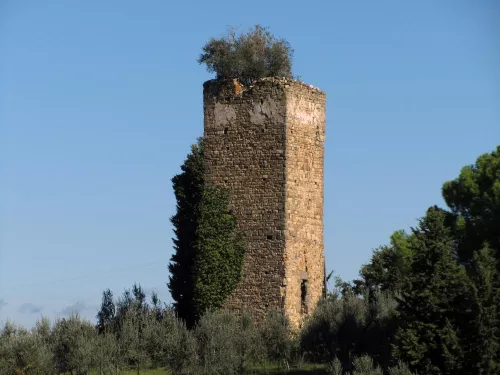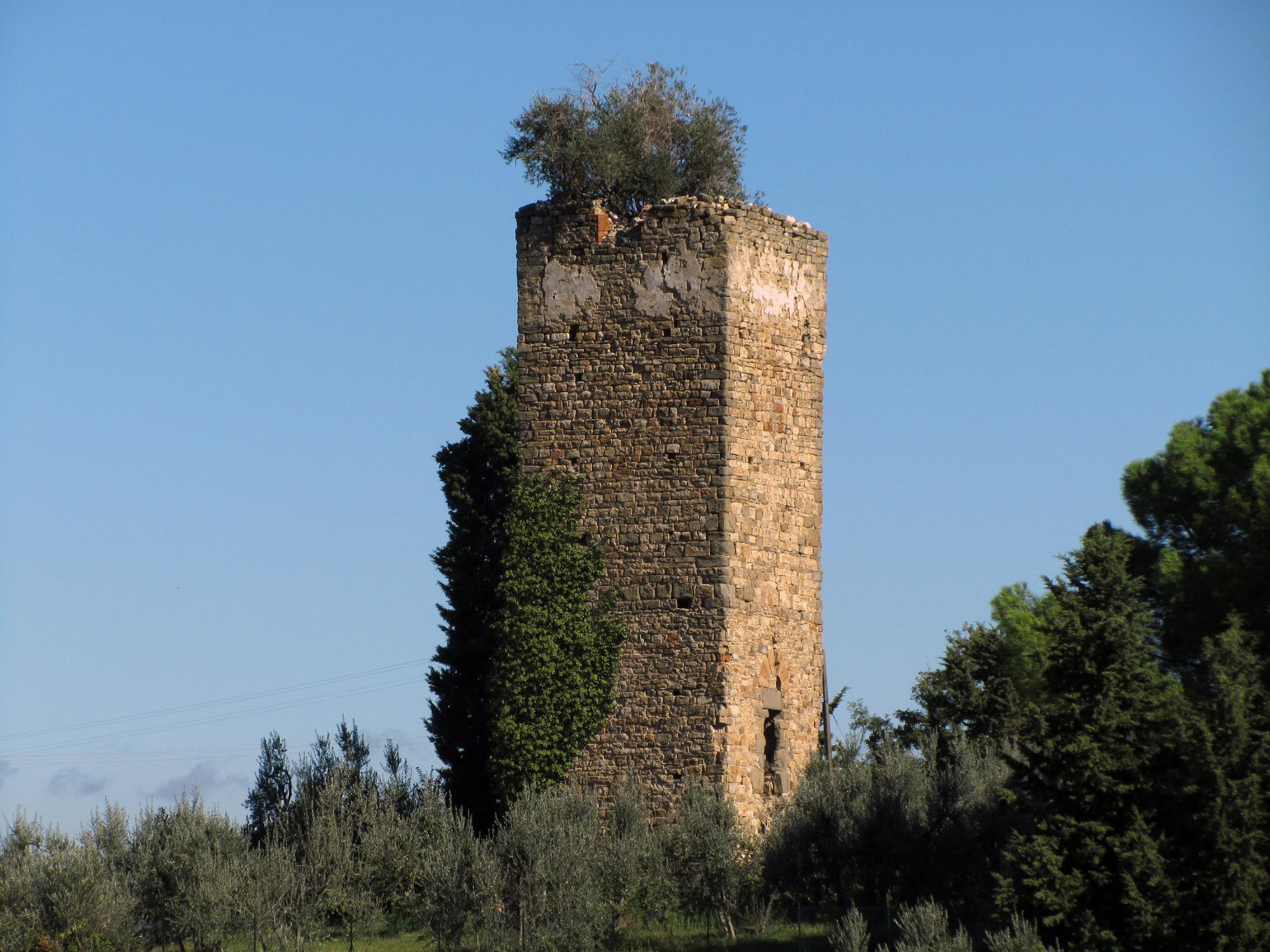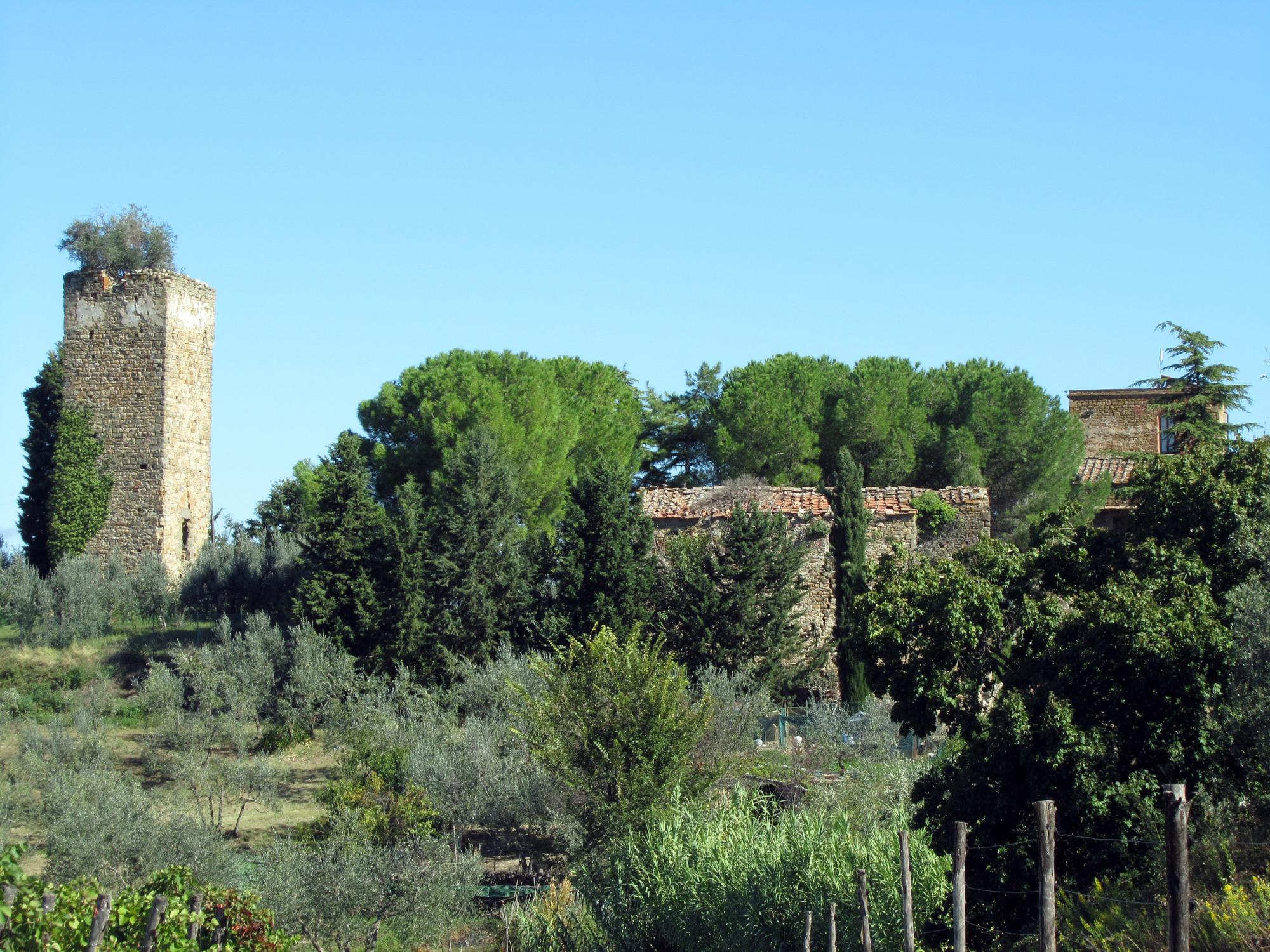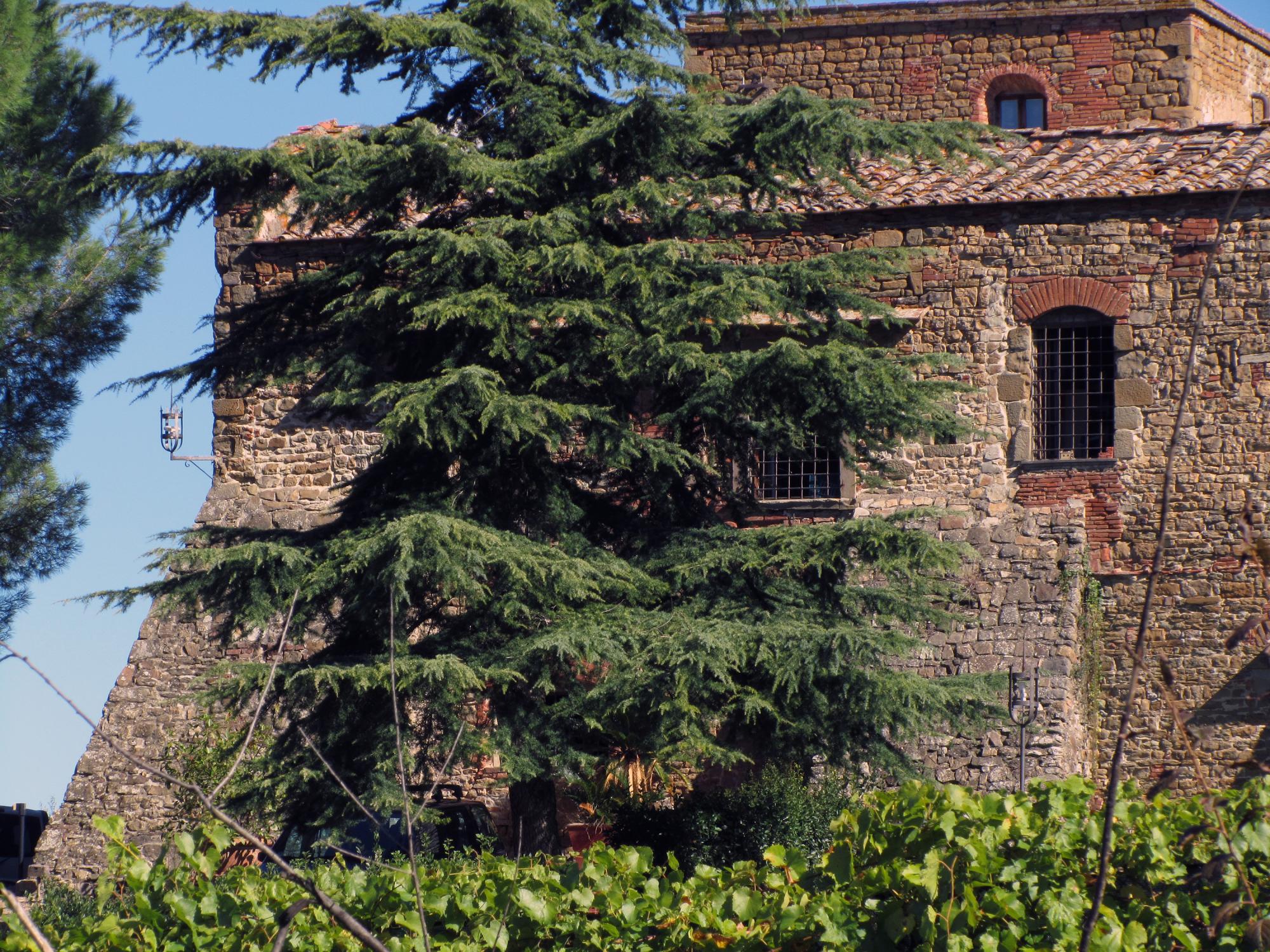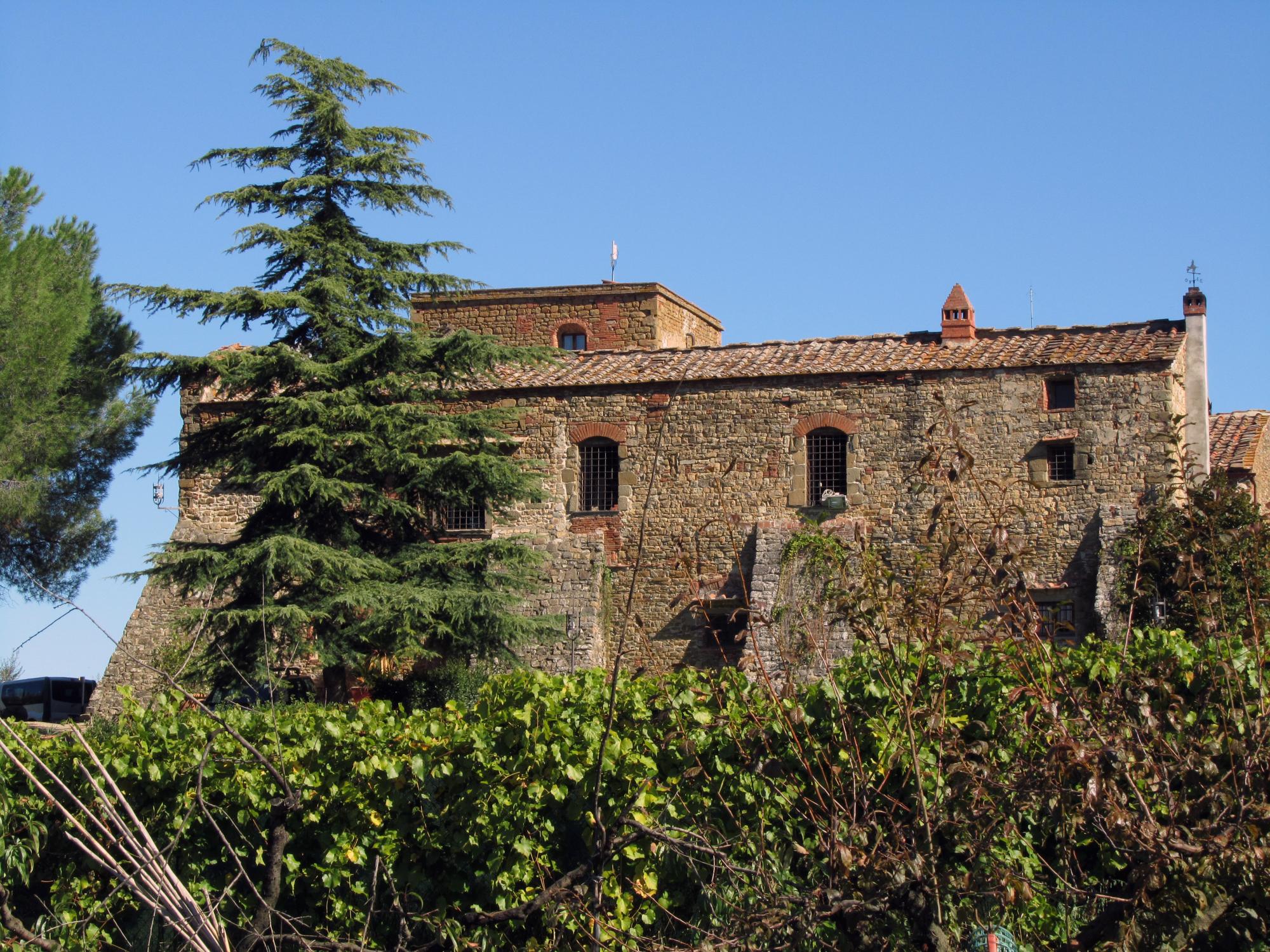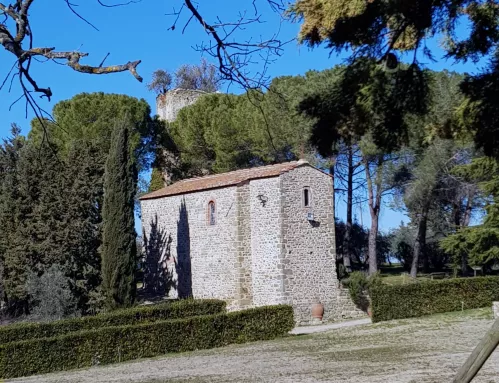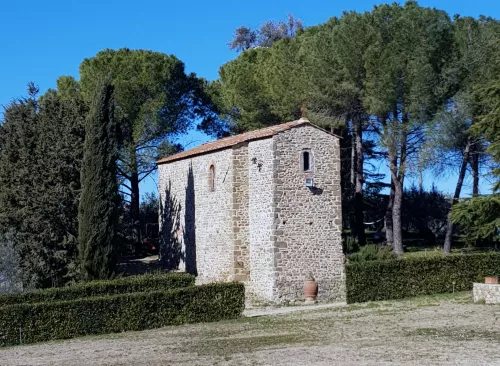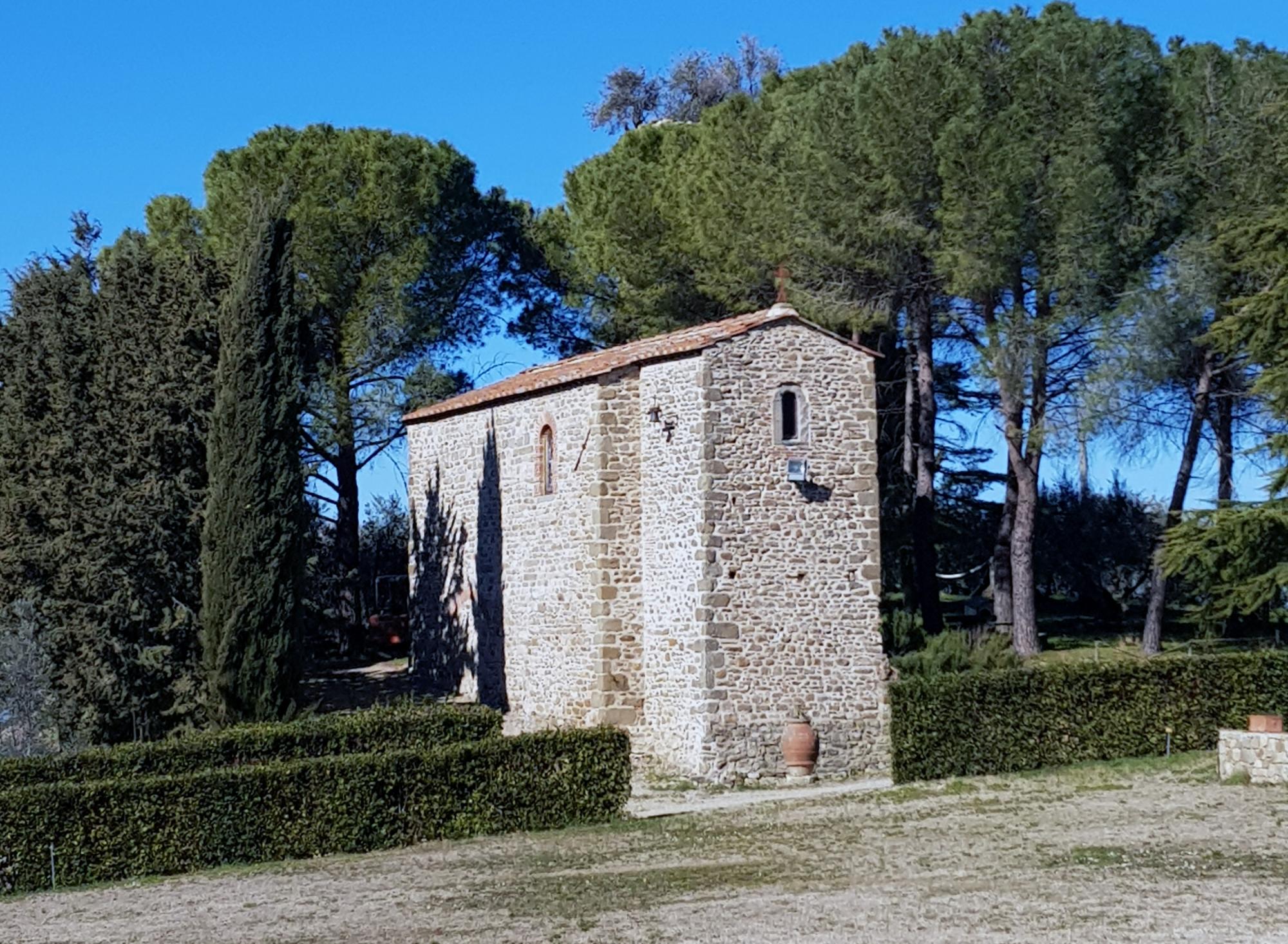 The Castle of Quarate is reachable following the road that from Grassina (south of Florence) leads to San Polo in Caianti. The castle's tower overhelms the hamlet with the same name.
The most ancient and important part standing out from the complex of Quarate Castle is the tower of the keep, also because on it's top today grown up an olive tree. The reduced proportions, the construction carried on with regular and parallel sandstone and the presence of a little gateway, those keystone is nowadays collapsed, let date back the building between the 12th and 13th century.
Of the walled circuit that encircled the hill don't remain traces. Near the tower stand the 'Palagio' (fortified manor house) of the 13th century, erected in sandstone, surmounted by a bigger tower, today almost entirely lowered, and endowed by an ancient portal.
Many of the windows and other openings of this tower and on the western front of the manor house coming from some restorations and the conversion in farmhouse in the late medieval era. Also the ramparts all around the building are a Renaissance addiction. Between the Palagio and the tower stand the castle chapel, entitled to Saint Michel Archangel, parish church until the 15th century.
Quarate is nominated for the first time in a document of the year 1098 as fief of the Quaratesi family. From this family come the name of the hamlet and the castle.
Today the whole complex is private property.