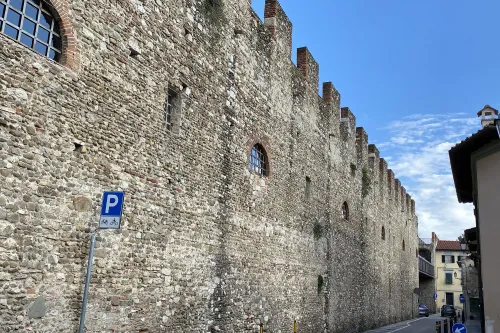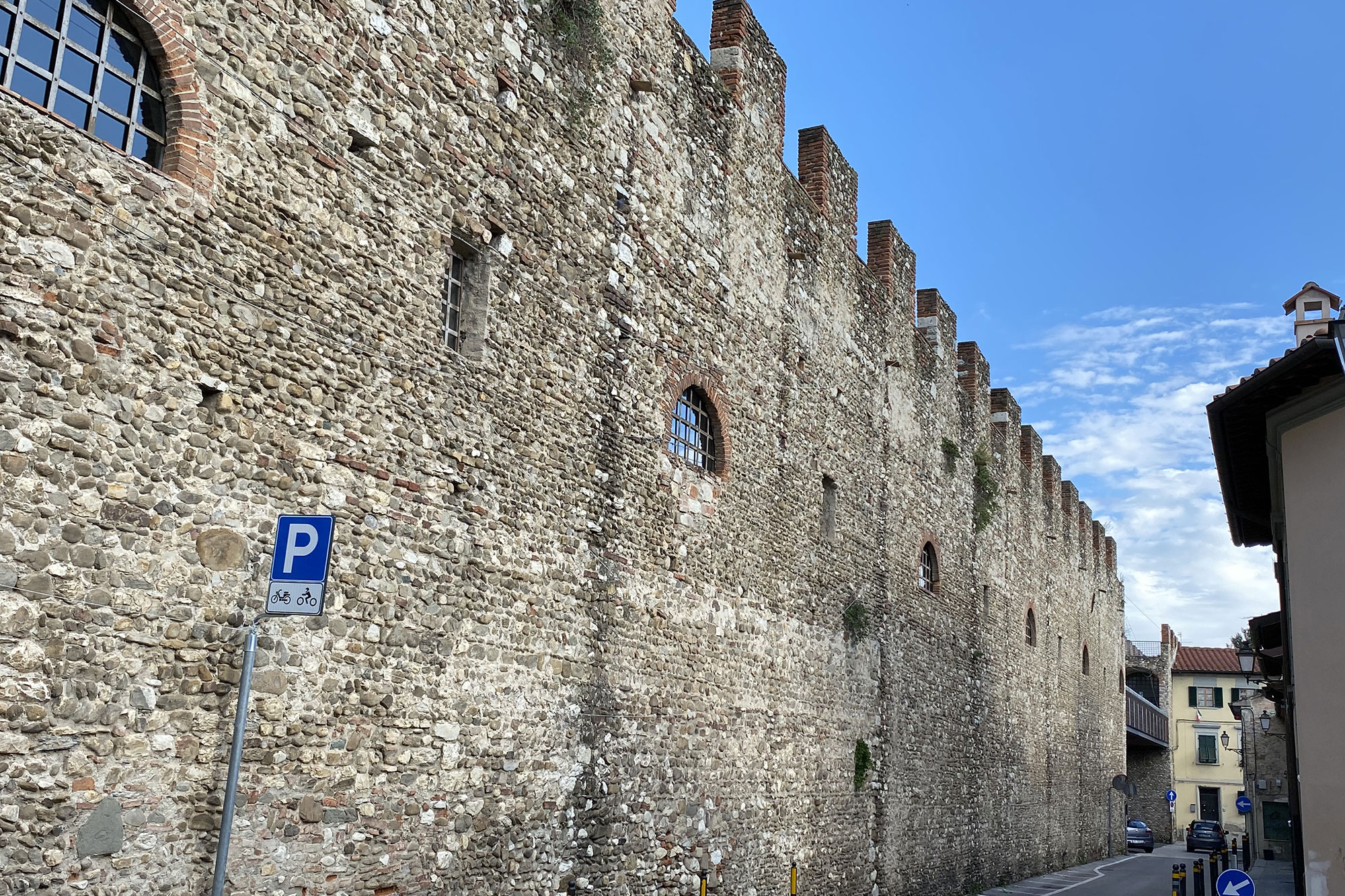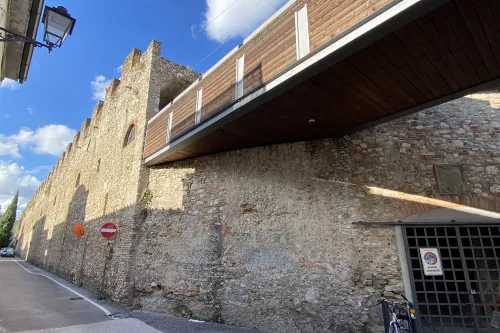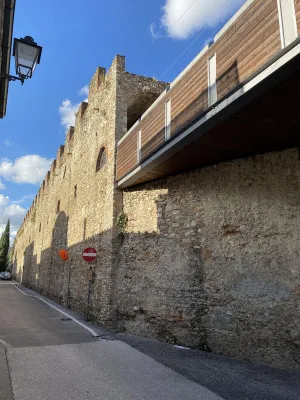 The 'Cassero Medievale' rises just in front of the Emperor's Castle southern front, in the historical center of Prato.
The 'Cassero Medievale' of Prato, just reopened to the public after a great work of restoration, is a superelevated fortified walk, accessible from Viale Piave, just in front of the Eastern Gate of the Emperor's Castle, and from Via Pomeria, entering the Fiorentina Gate of the town walls.
The construction of the Cassero was work of the Florentines and started in 1351, after the subjugation of the town of Prato, in order to allow the garrison at defense of the city to reach the castle directly from the town walls and other way round. The inner corridor of the Cassero [ the 'Corridore del Cassero' ], with barred vault and a long series of fanlight alternated to small rectangular windows that gives light to the passage, is now a center for interesting exhibitions.
From the Fiorentina Gate, that in practice was a small fortress built against the walls, is possible to approach the upper level of the walk, an open terrace crowned on both sides with Guelphs battlements, from which we have one of the best view on the Emperor's castle, part of the town walls and the town's skyline.