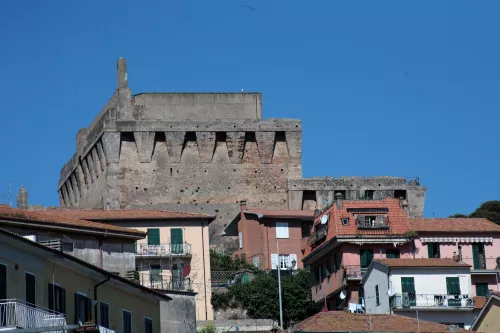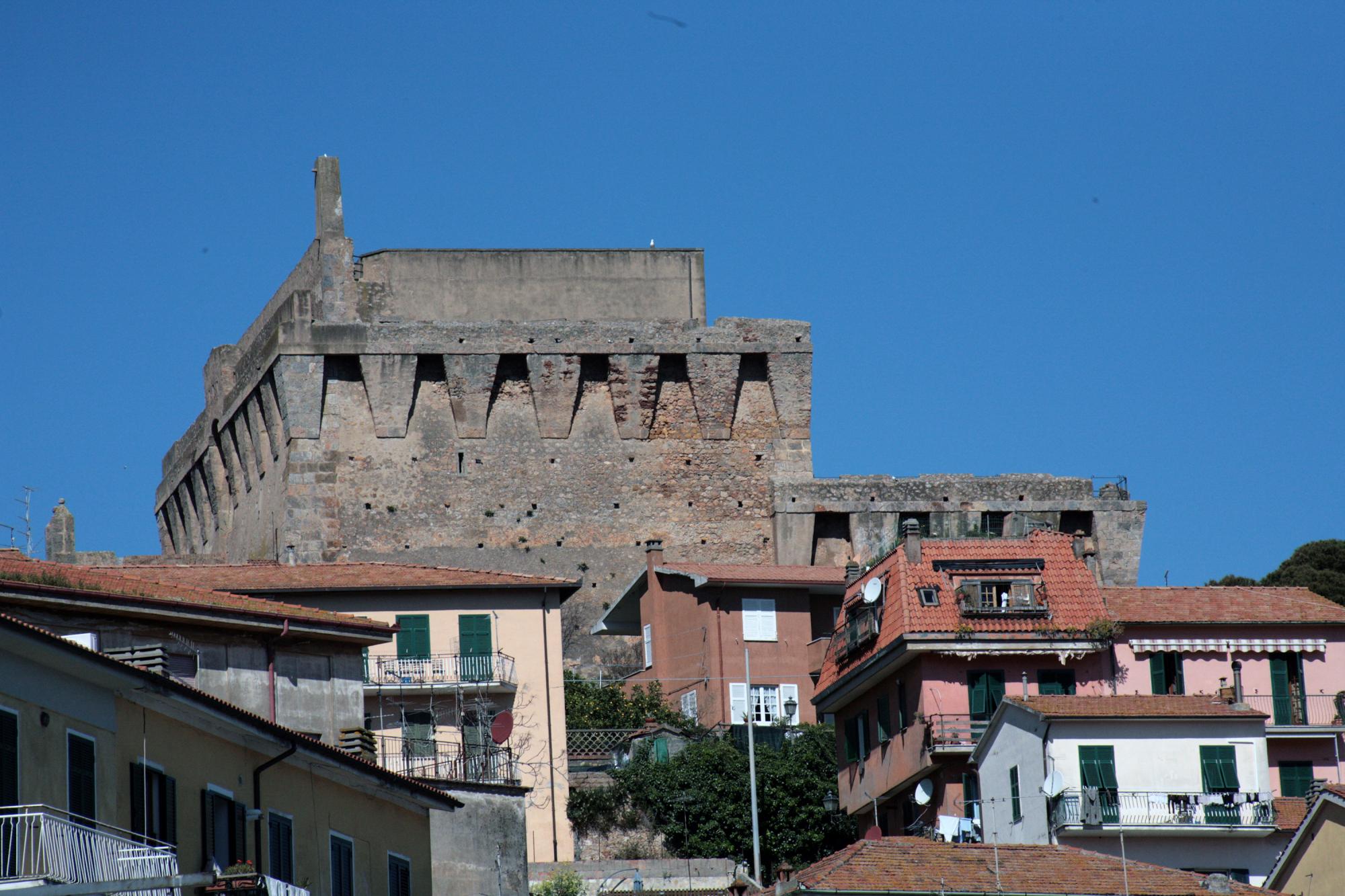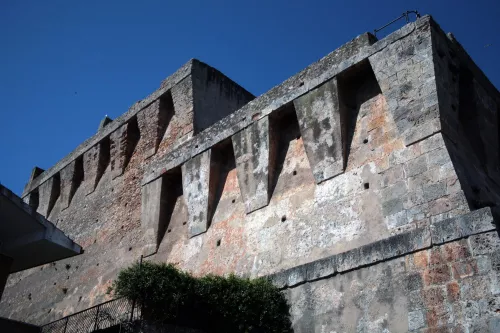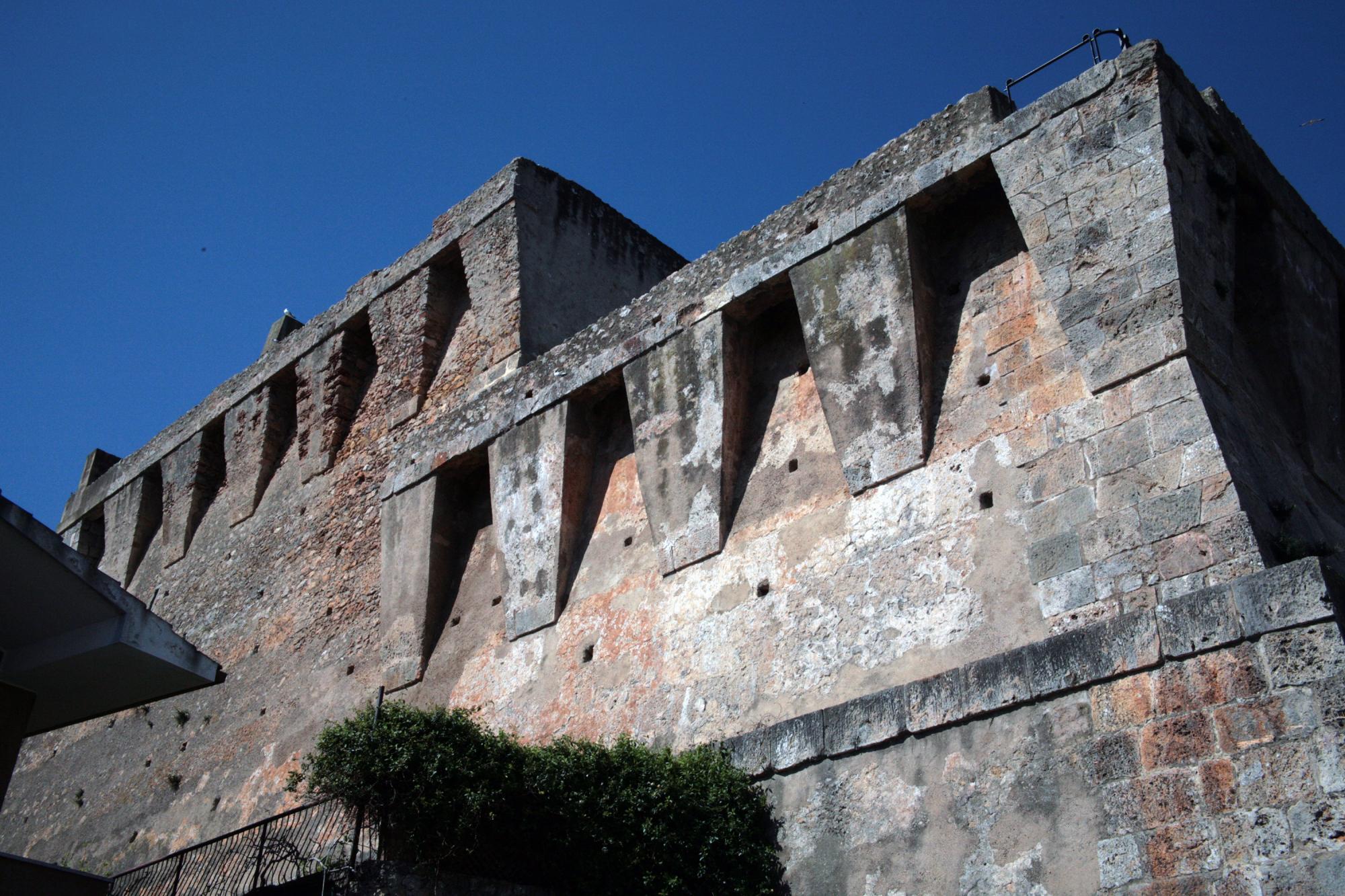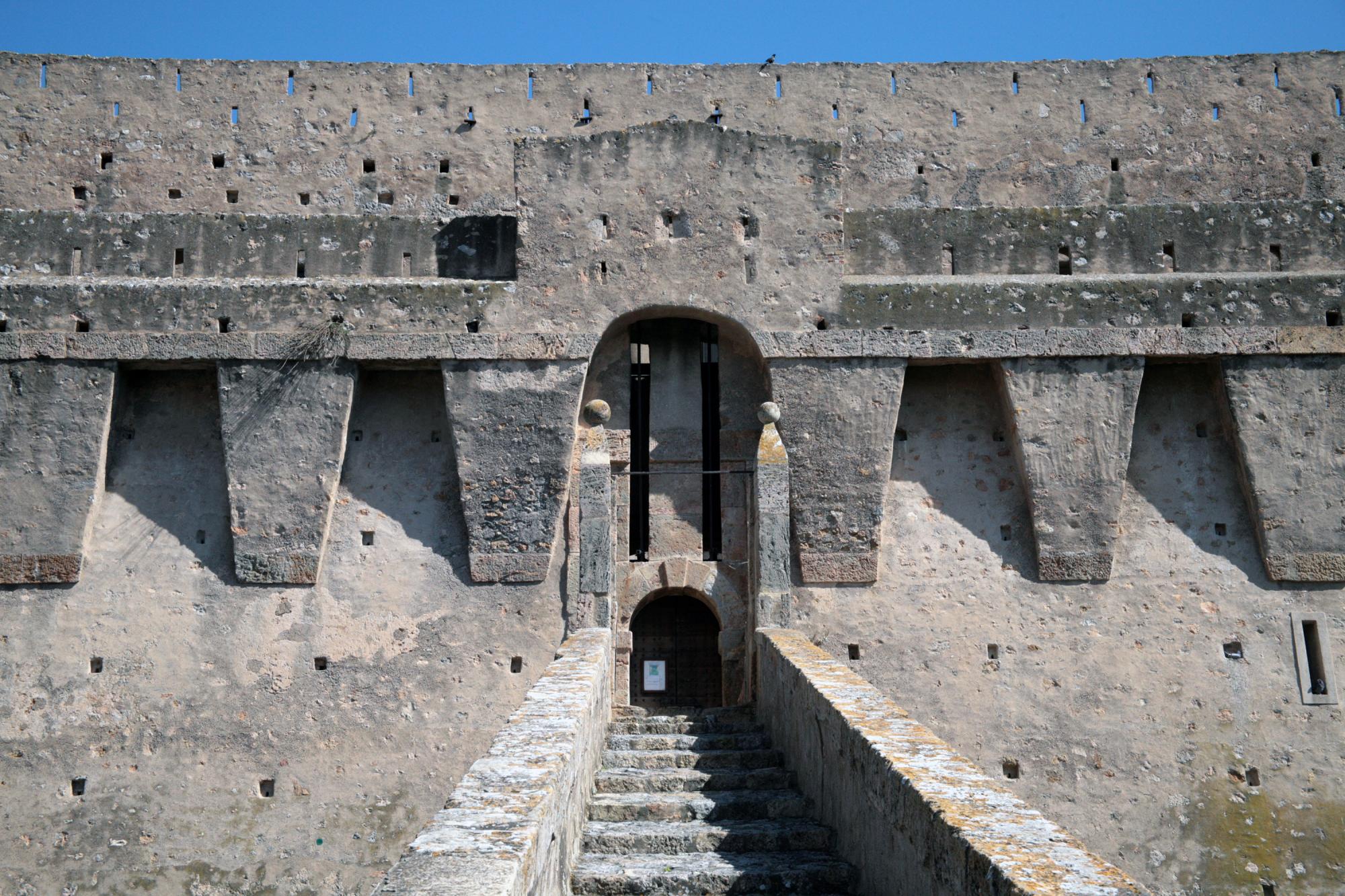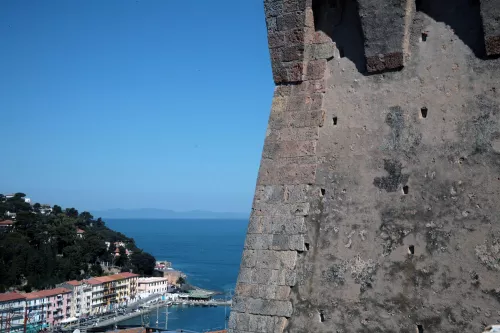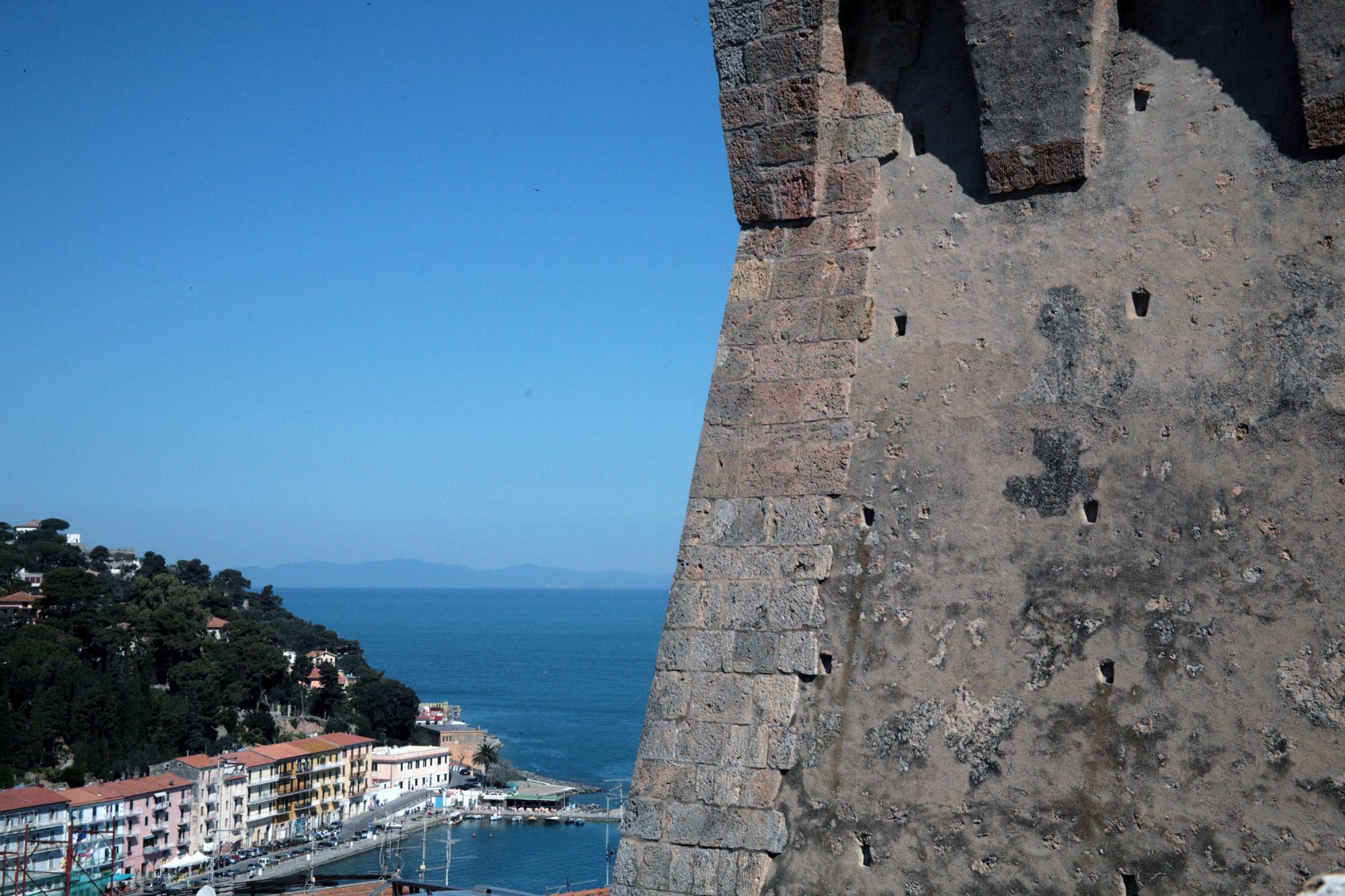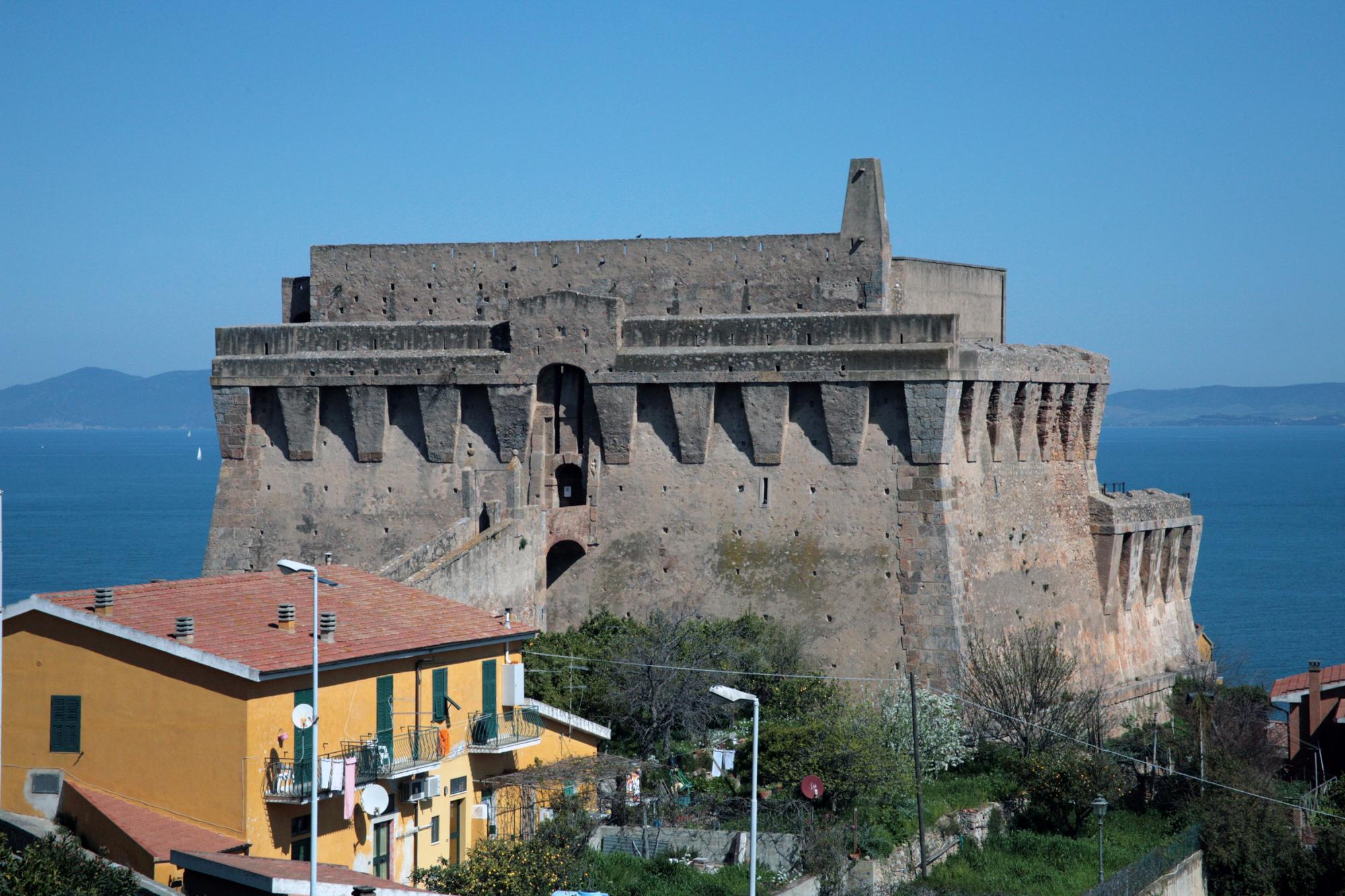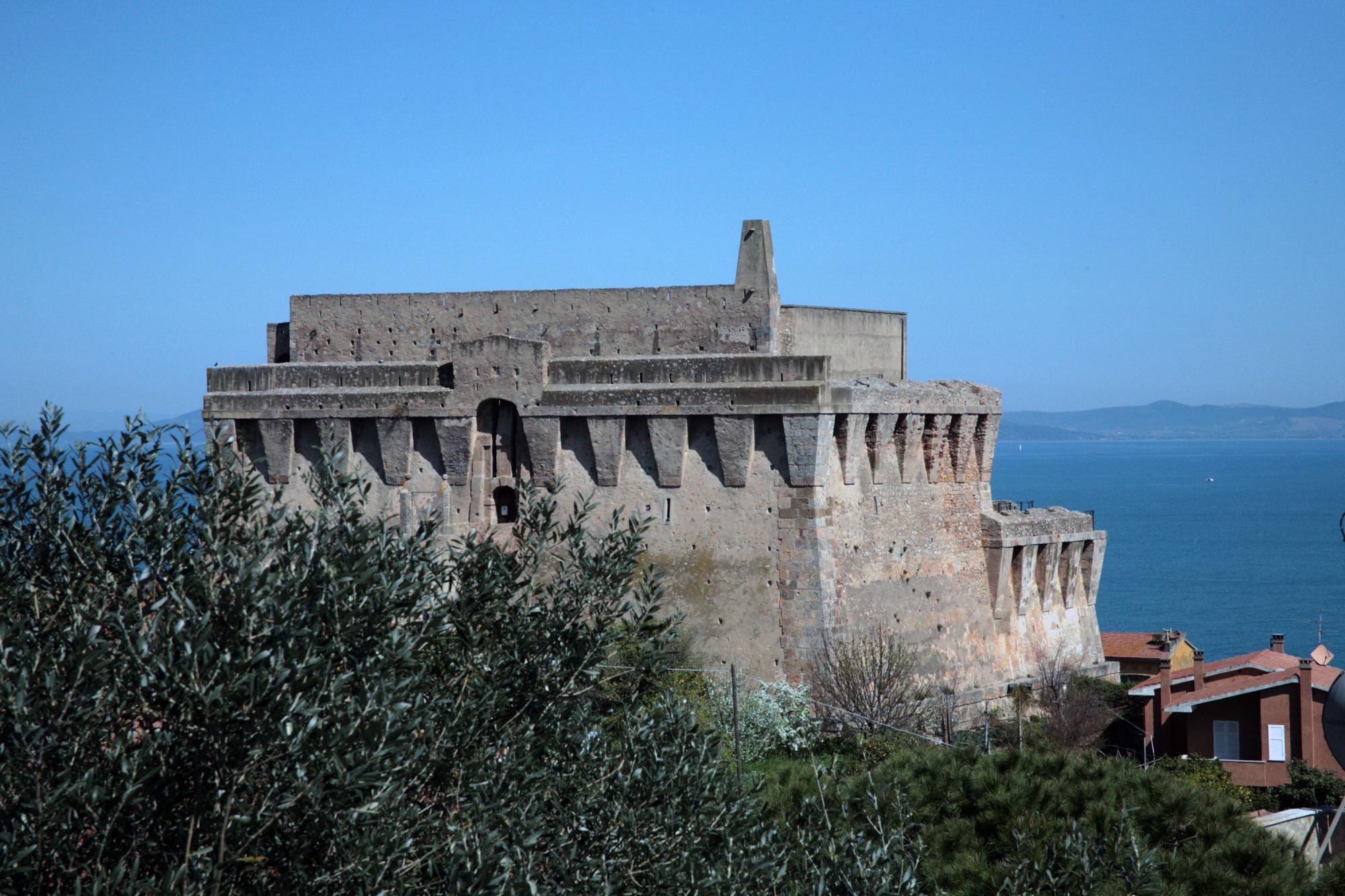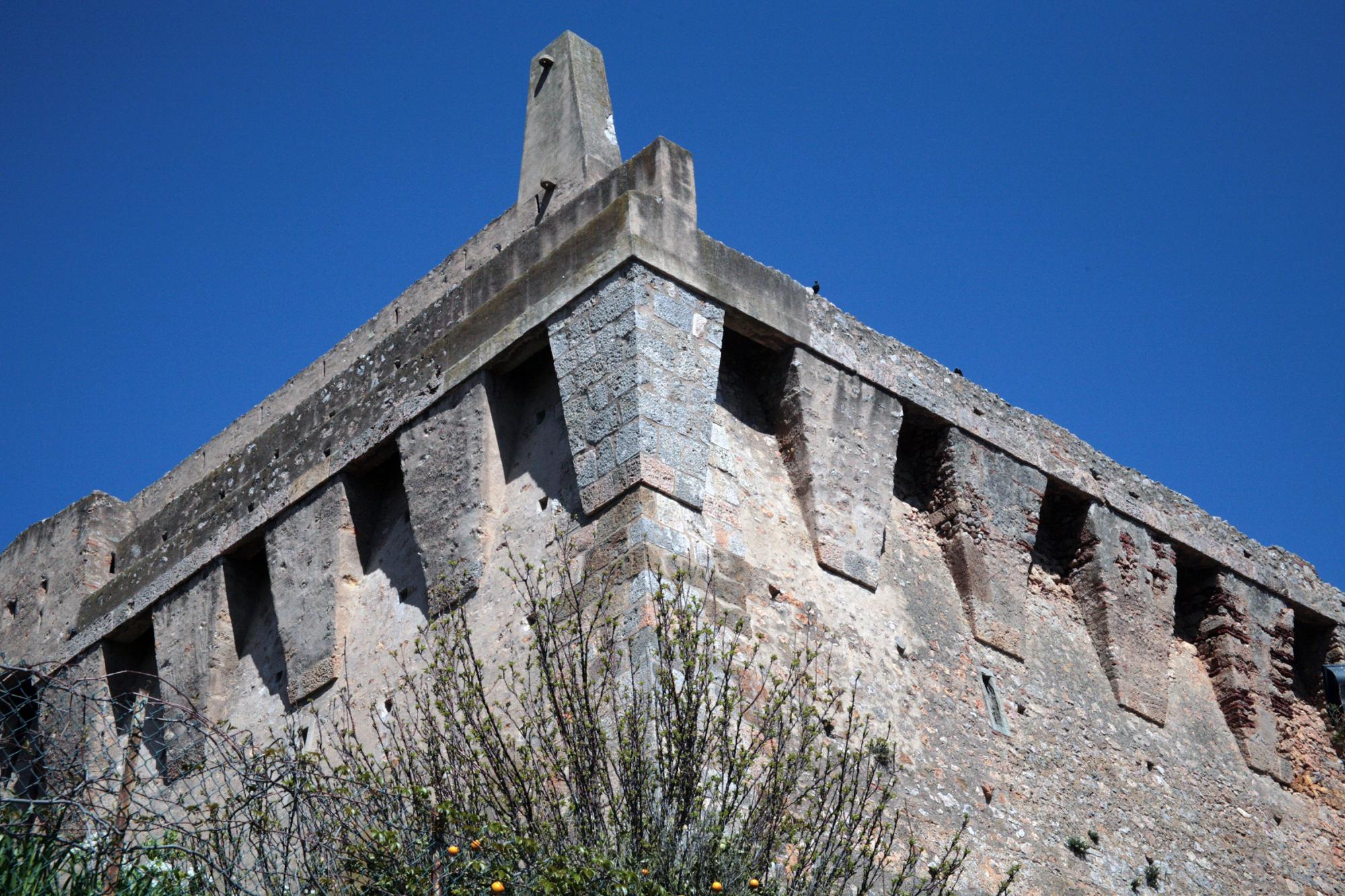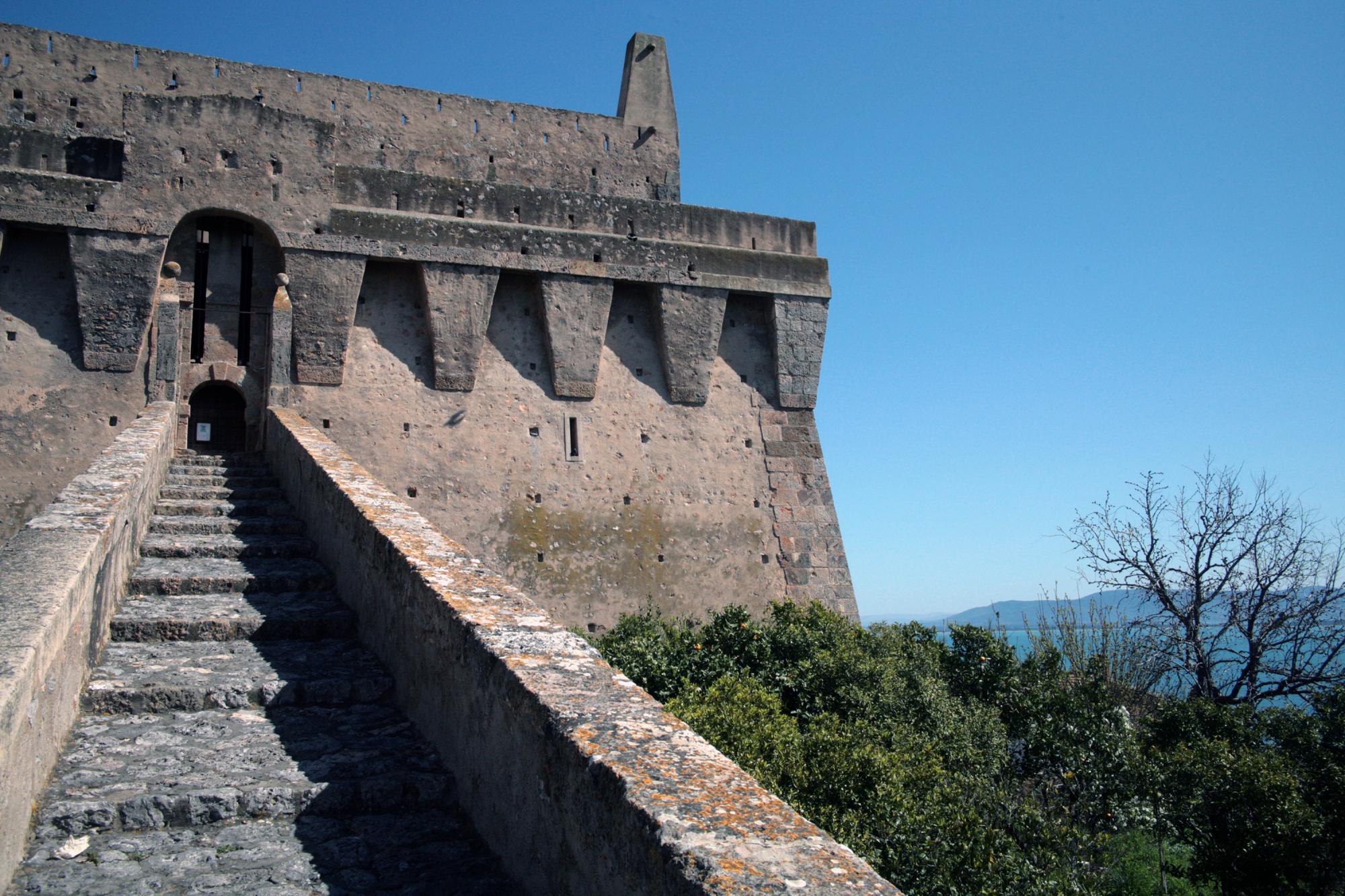 Porto Santo Stefano is the capital of the municipality of Monte Argentario, province of Grosseto. The seaside village is an equipped tourist and commercial port located on the East Coast of Arentario. Following the signs, it's easily reachable from the SS1 Aurelia.
The Fortezza Spagnola (Spanish Fortress) is a coastal fortification that dominates Porto Santo Stefano. The fortress was built by the Spanish, between the end of the 16th and the start of the 17th Century, when Porto Santo Stefano became part of the Stato dei Presidi, a client state of the Kingdom of Spain. After the complete destruction of Santo Stefano Tower, an earlier 15th century Sienese stronghold, the ruins were used as building materials to erect the new Fortress in its place.
The fortress was constructed over a long period of time and only completed in 1636. Modifications were made after military engineer, Pedro Alvarez, carried out a later restorative project. Today, the complex has a quadrangular base, formed by two adjacent, staggered blocks (the shorter one facing the sea,) imposing, steep, sloping walls – some parts faced in stone, others in plaster – culminating in a crown of protruding supports holding up machicolations, towering above from the battlements. Several embrasures open at varying heights.
The fortress entrances are on the side opposing the sea. A gate opens on the upper level, accessible thanks to a long flight of external stone stairs, ending with a bridge that has substituted the lost wooden drawbridge.
A series of wall walks connects the various parts of the fortress, among which an array of covered stair cases lead to a more elevated terrace. Originally, the upper part was characterized by the presence of a now lost group of sentry boxes. Inside, the base housed cisterns that guaranteed water collection, while the sentry's quarters were on the upper levels.
During the Napoleonic period, starting in the 19th century, the French strengthened the structure to resist potential attacks from British ships. Afterwards, the entire territory fell under the rule of the Grand Duke of Tuscany. After the unification of Italy, the fortress continued to carry out military functions. It was a strategic stronghold during the First World War. After WWII, two block structures were added to the highest terrace to temporarily house the city offices, following heavy bombings that had partially destroyed the entire structure.
A series of restoration works carried out in the second half of the last century have brought back the ancient splendor of the entire complex. The fortress is currently used as a museum, with exhibition space dedicated to archeological findings discovered in the glassy sea overlooking the Maremman coast.