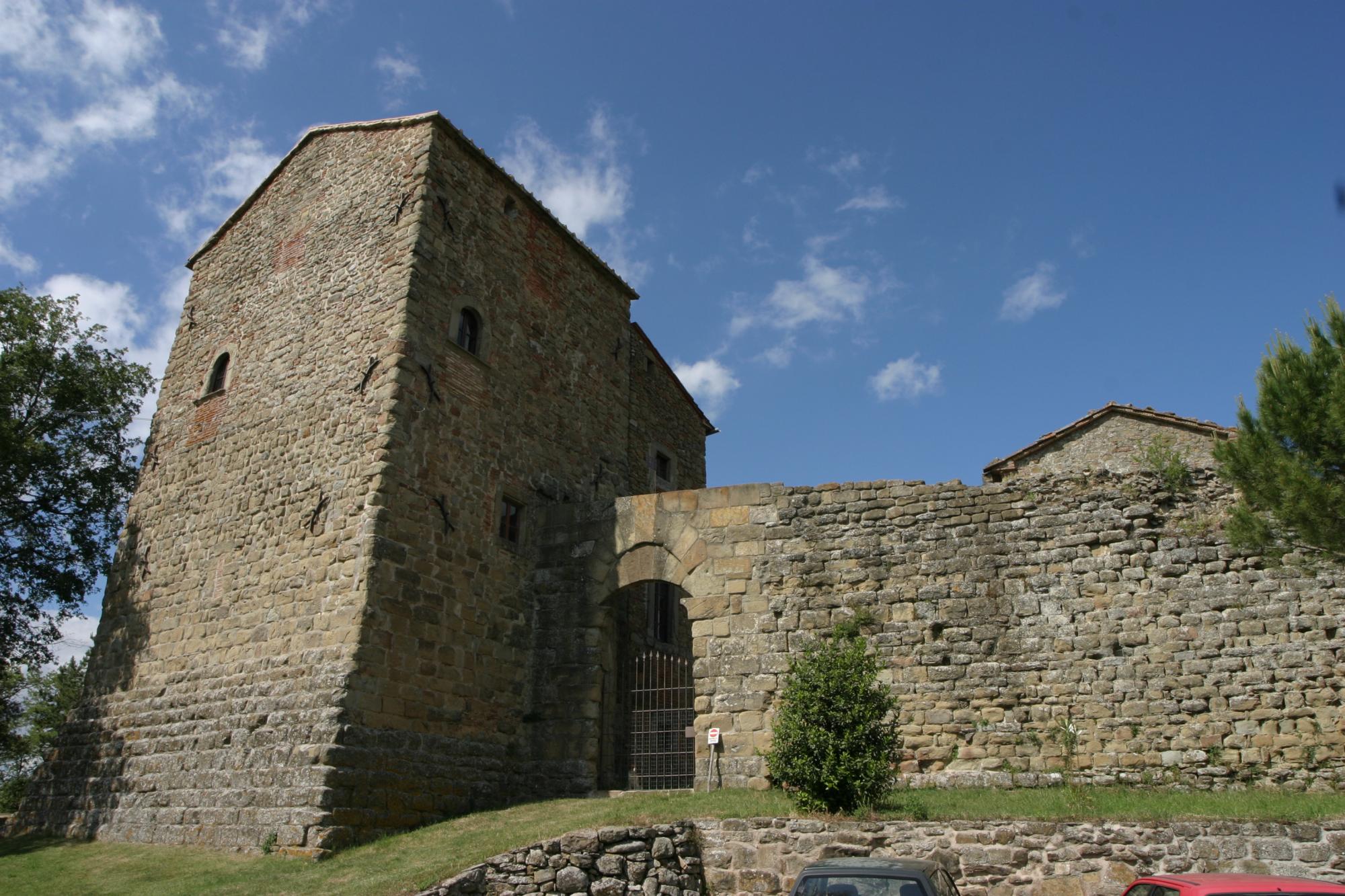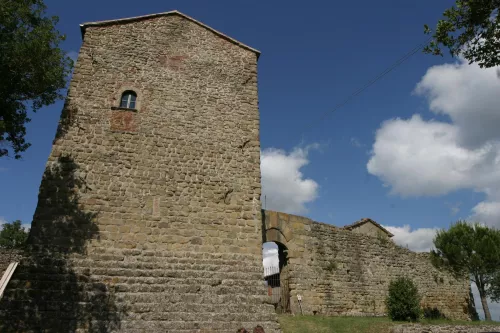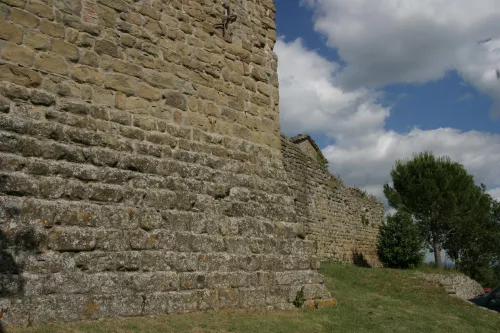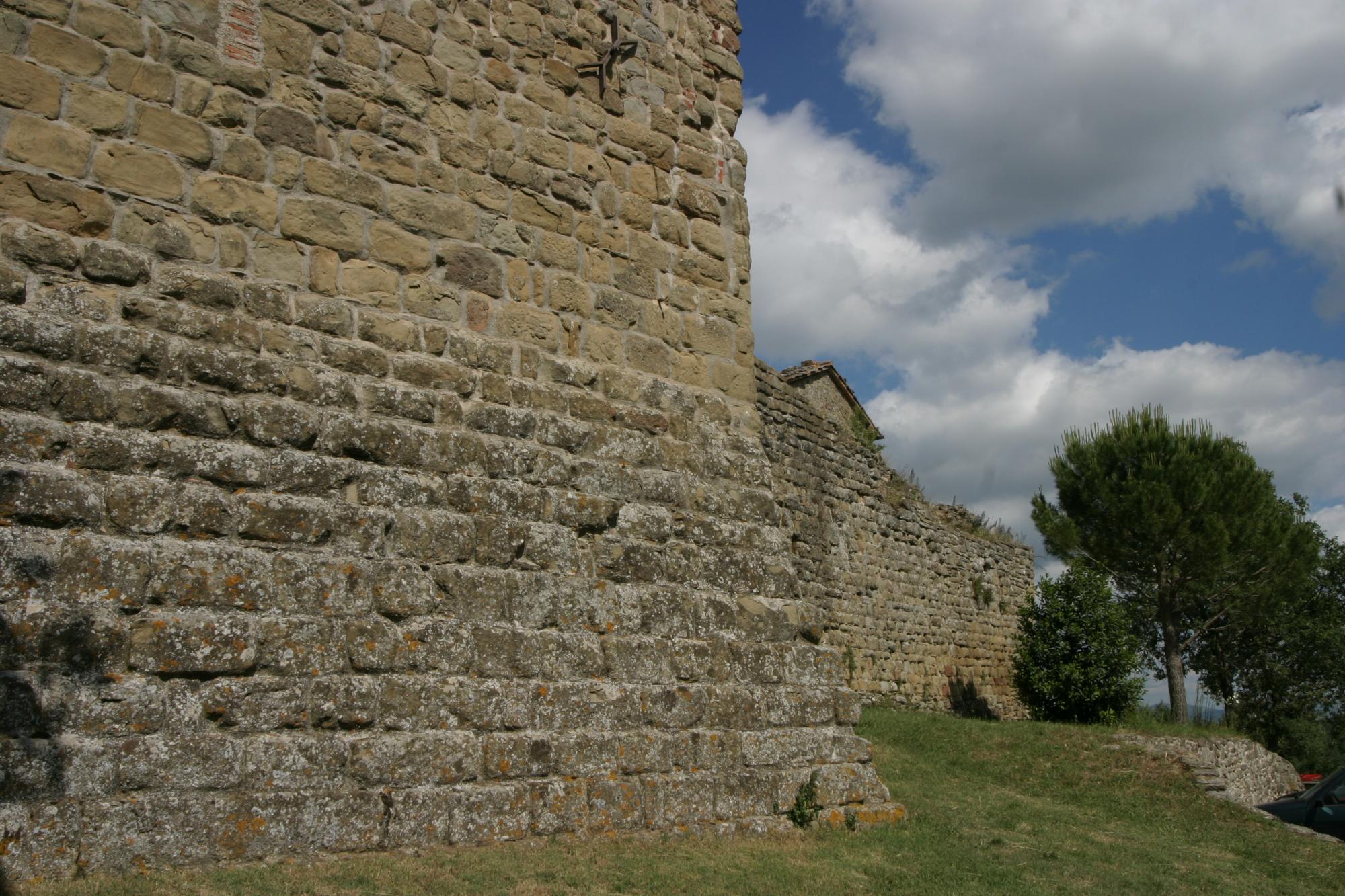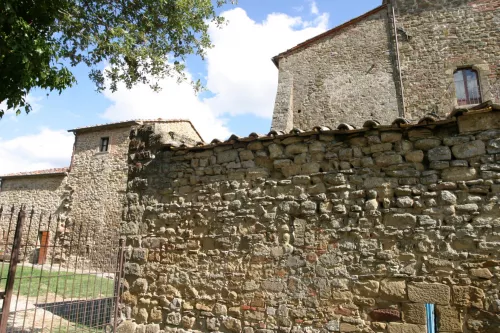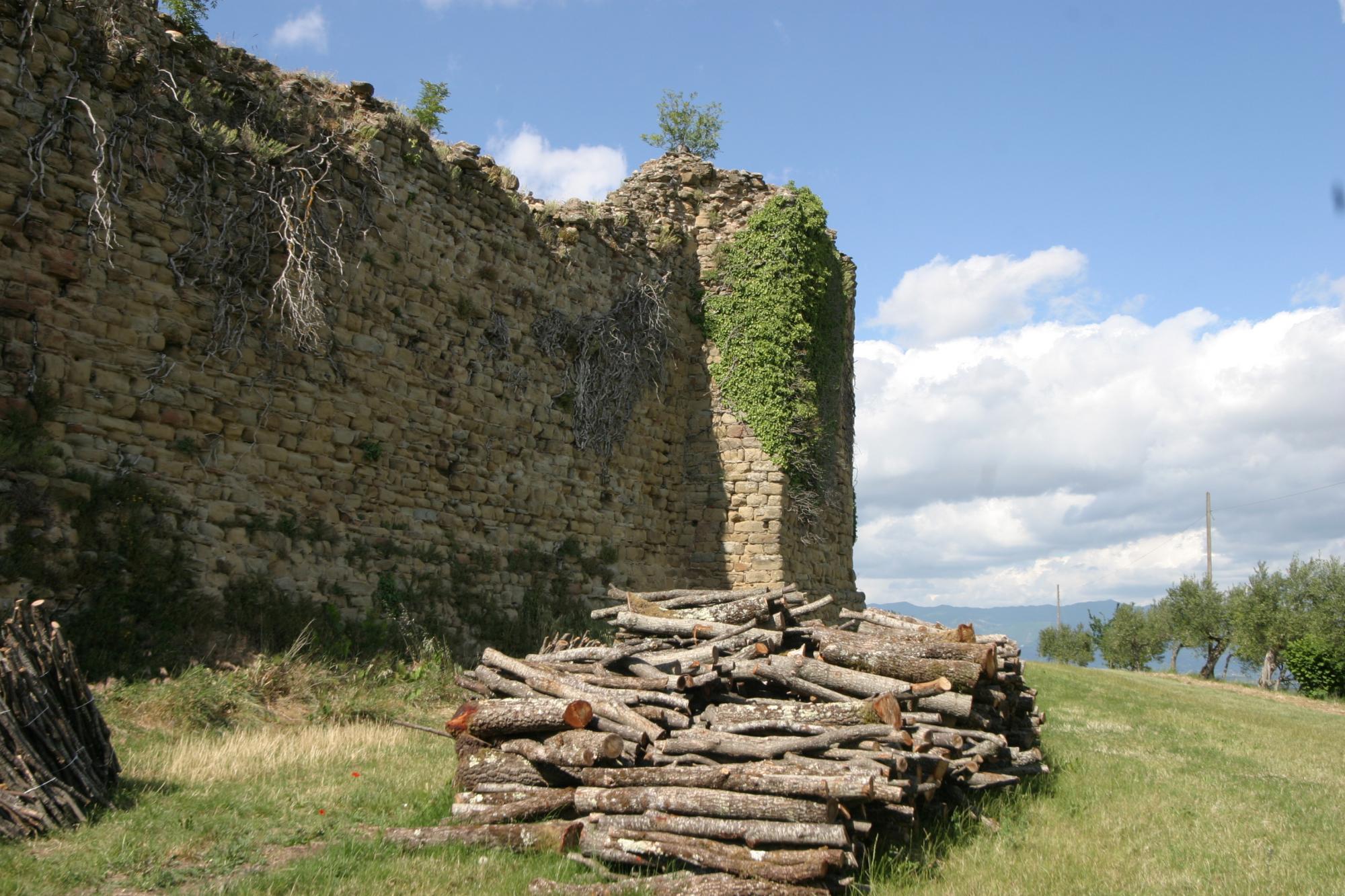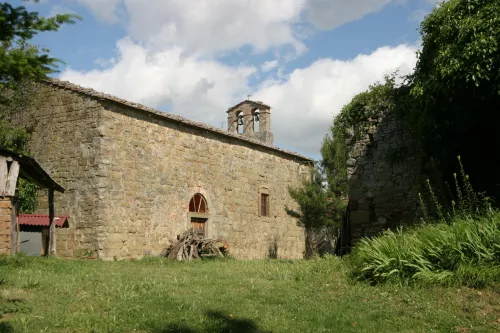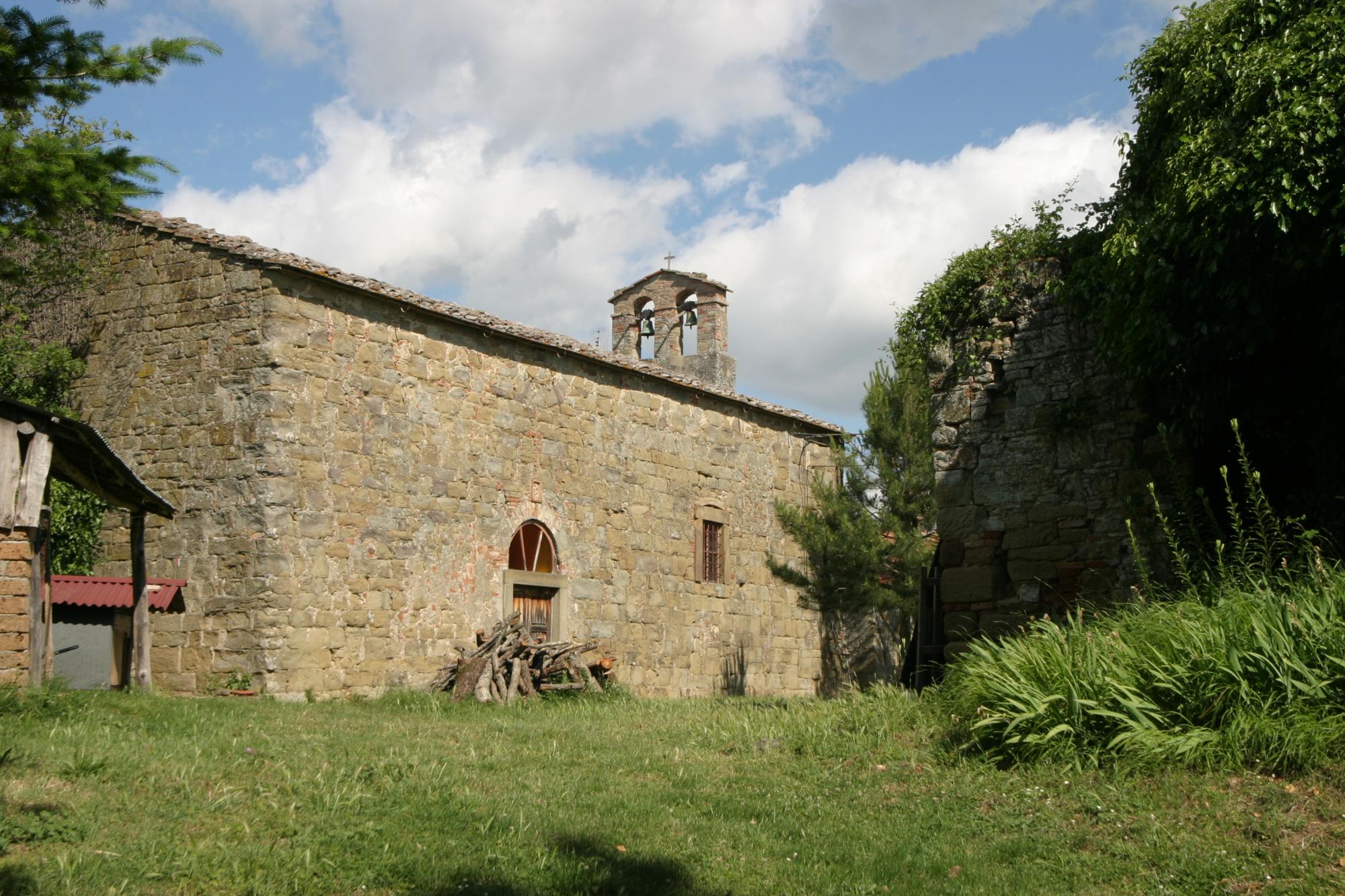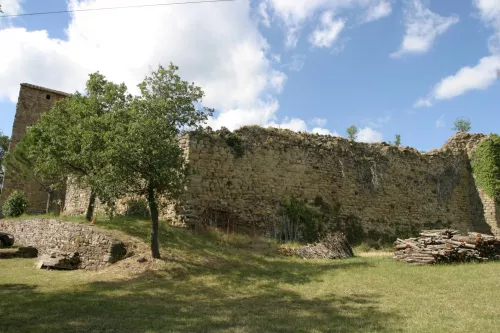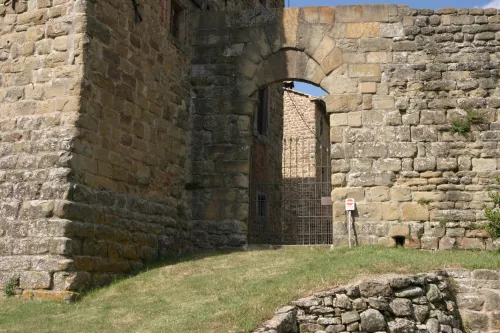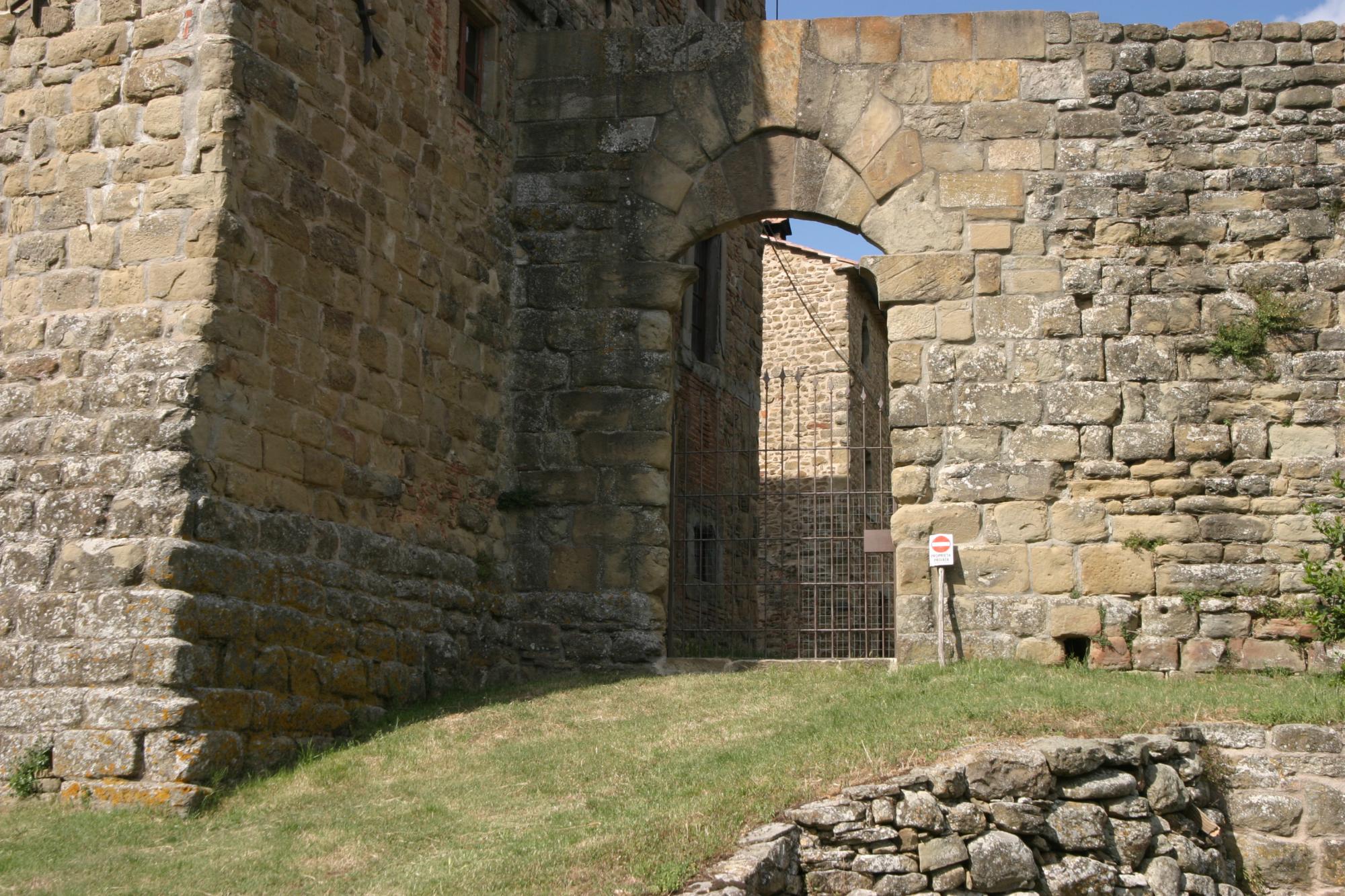 From Florence follow the A1 motorway until you reach Arezzo. Drive onto the ring road of the city and then into the road SS71 Casentinese for a few kilometers. Turn right at the junction for Anghiari into the road SP43 Libbia. Just past the village of Tavernelle, turn right following the signs for Sovara and the Castello di Pianettole. At the first crossroad turn right (there are no signs here) until you reach the hamlet of Pianettole. From here follow the first road on your right and this will take you to the castle.
The castle rises on a hill that dominates the upper Valtiberina, protected on the east by the watercourse of Cestola, opposite from that of Teverina. This strategic position often placed Piantettole in the historic facts of this area. The castle was first mentioned in texts in the 11th century when it was given to the Camaldolesi by the Quintavalle of the Montauto family. During the centuries many other noble families owned the castle, amongst them the Tarlati di Pietramata, that in 1385 must hand over the fortress to Florence. In the year 1502 the castle of Pianettole was razed to the ground by the army of the nearby city of Sansepolcro. During the second world war, the Castle was used as a base first by the German army and then by the English army and sustained substantial damage.
Pianettole today is in a good state of conservation, thanks to the restoration started in 1960, and represents a good example of a quadrilaterally shaped Medieval stronghold with its high surrounding wall entirely built in stone, almost complete on three sides. The mighty Keep is on the western front, at control and defense of the Main Gate, the only access to the inner ward. The southern front is characterized by the presence of a massive flanking tower, the eastern one corresponding for the major part with the external wall of the parish church of SS. Pietro e Paolo. The northern front has been lost.
The Keep is, without any doubt, the most outstanding part of the castle, overhanging the line of the western surrounding wall, between the northwest angle and the main gate, overlooking the road coming from the valley below. On the corner near the road are the ruins of a primitive barbican, with two loopholes still visible. The Main Gate opens in approximately in the middle of the surrounding wall and is endowed with a round depressed arch. Inside the walls of the castle there are other buildings such as the parish church and a well. Today the castle is private property and only visible from the outside.