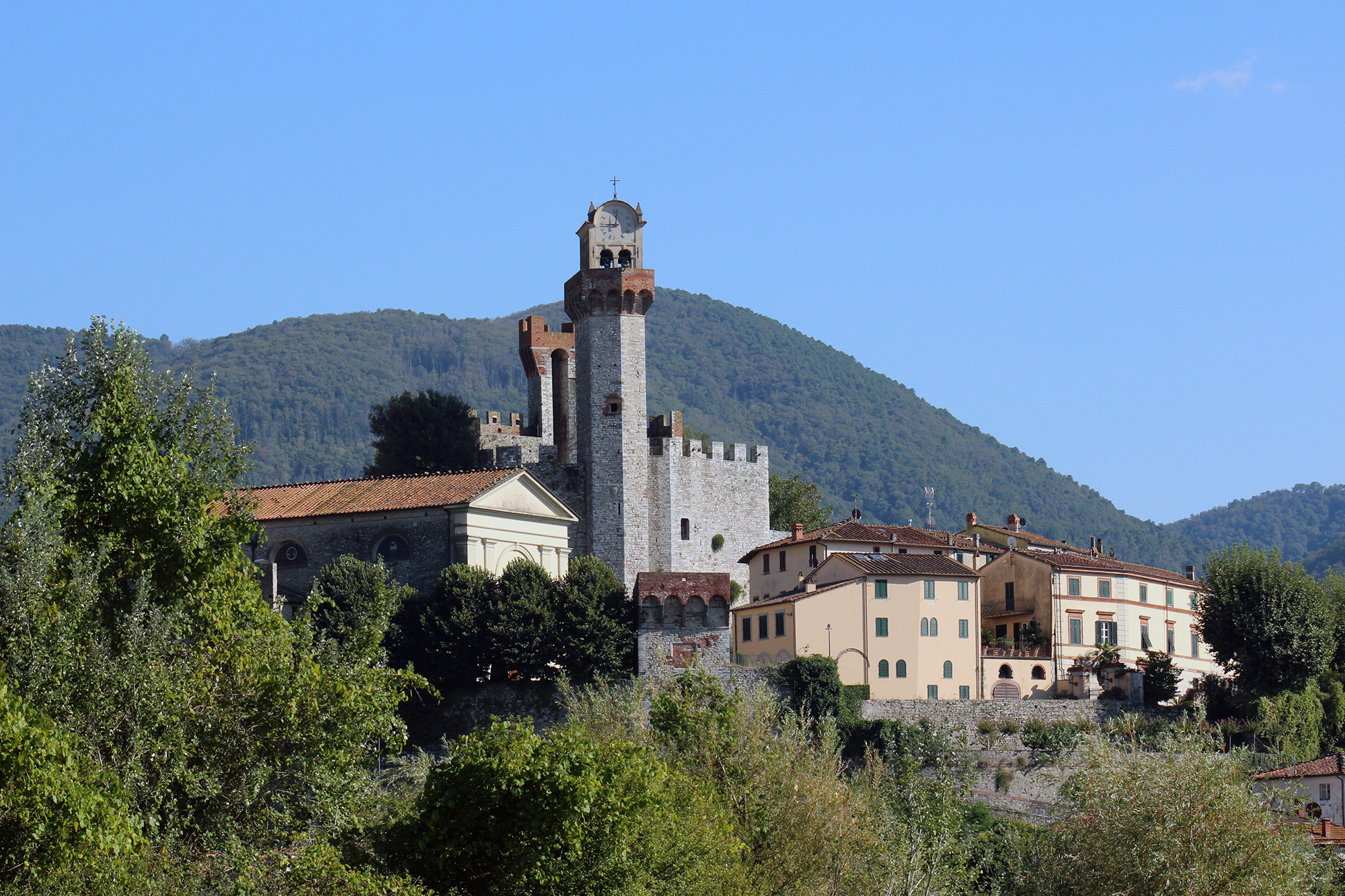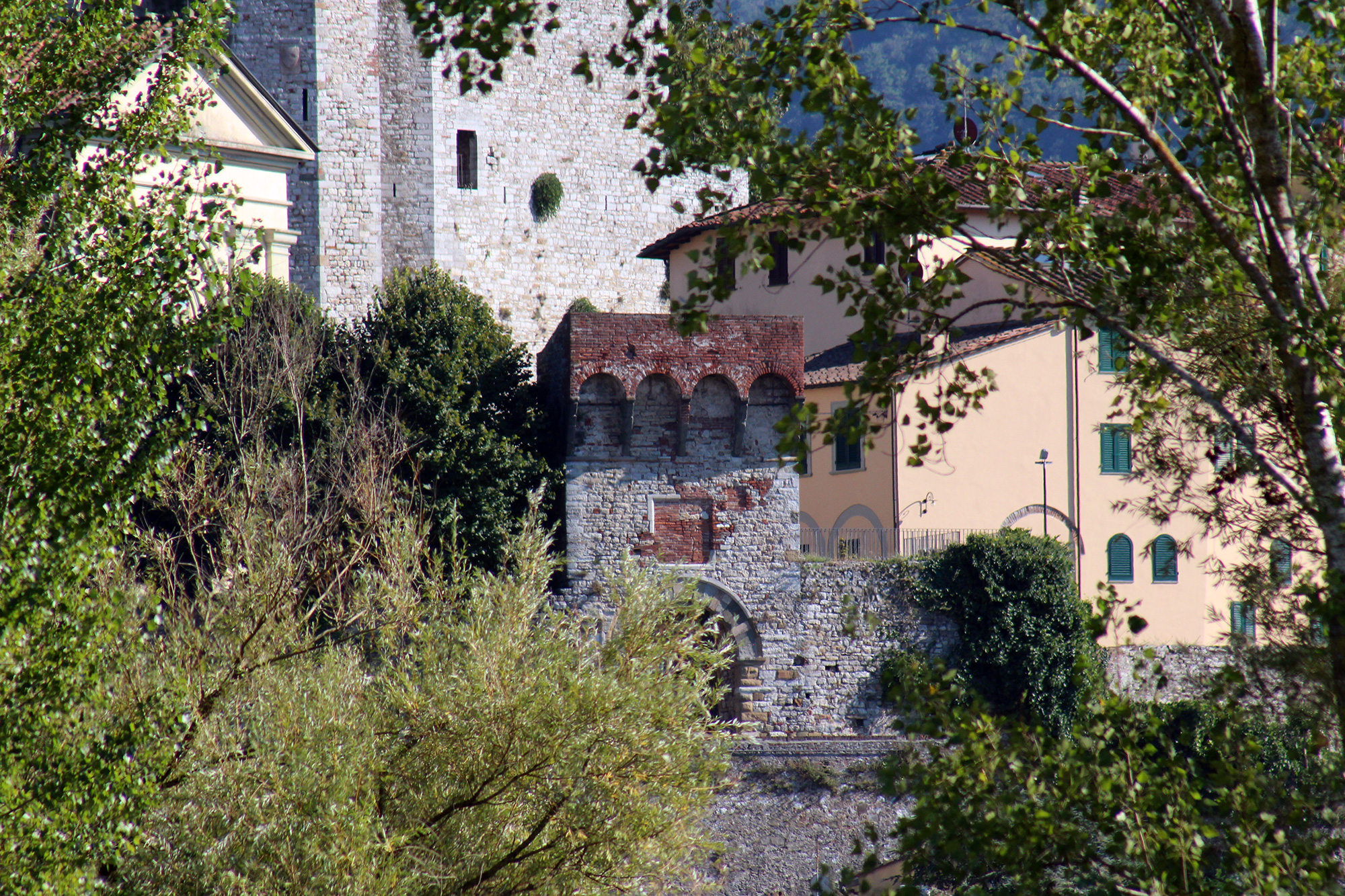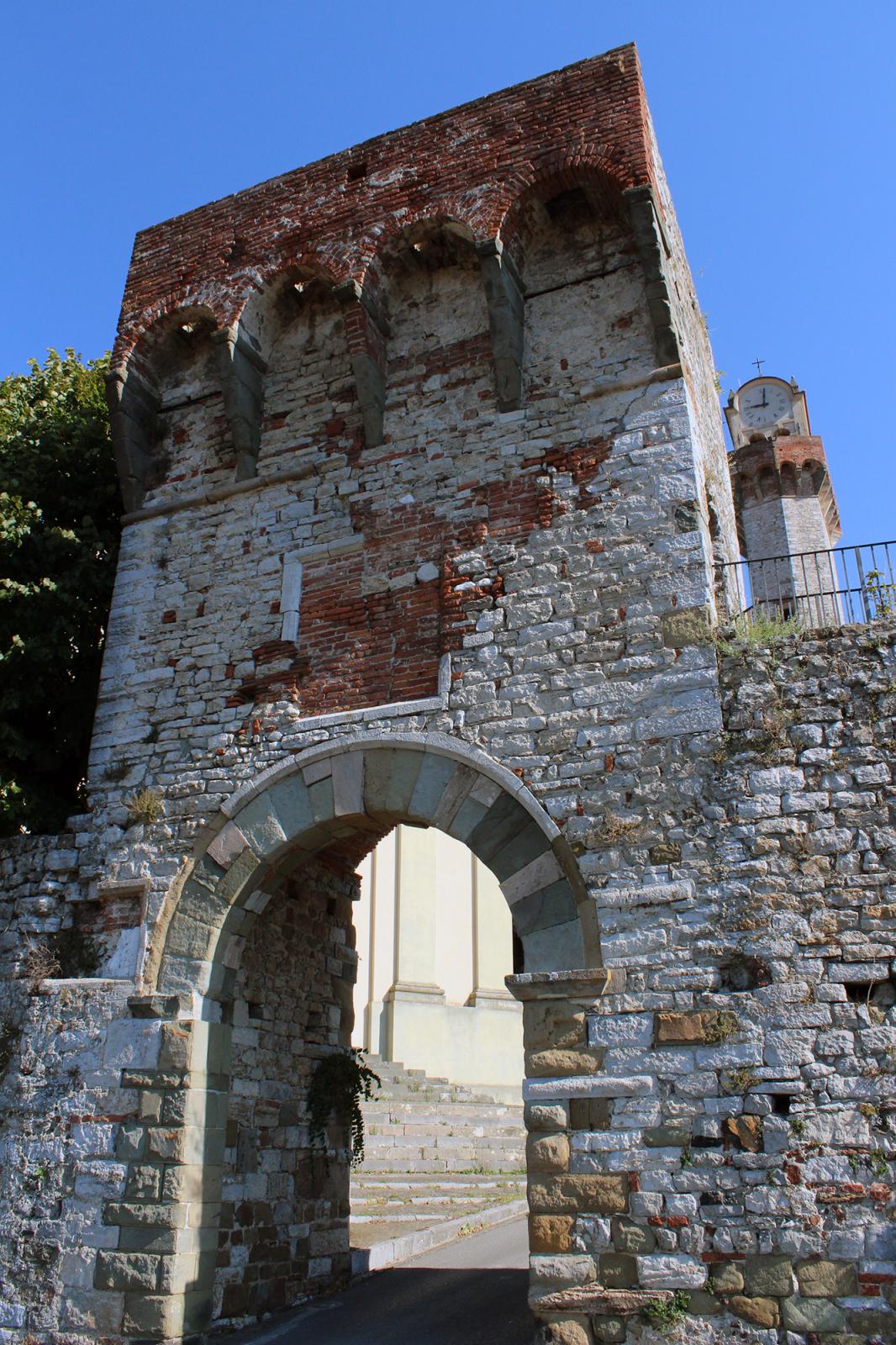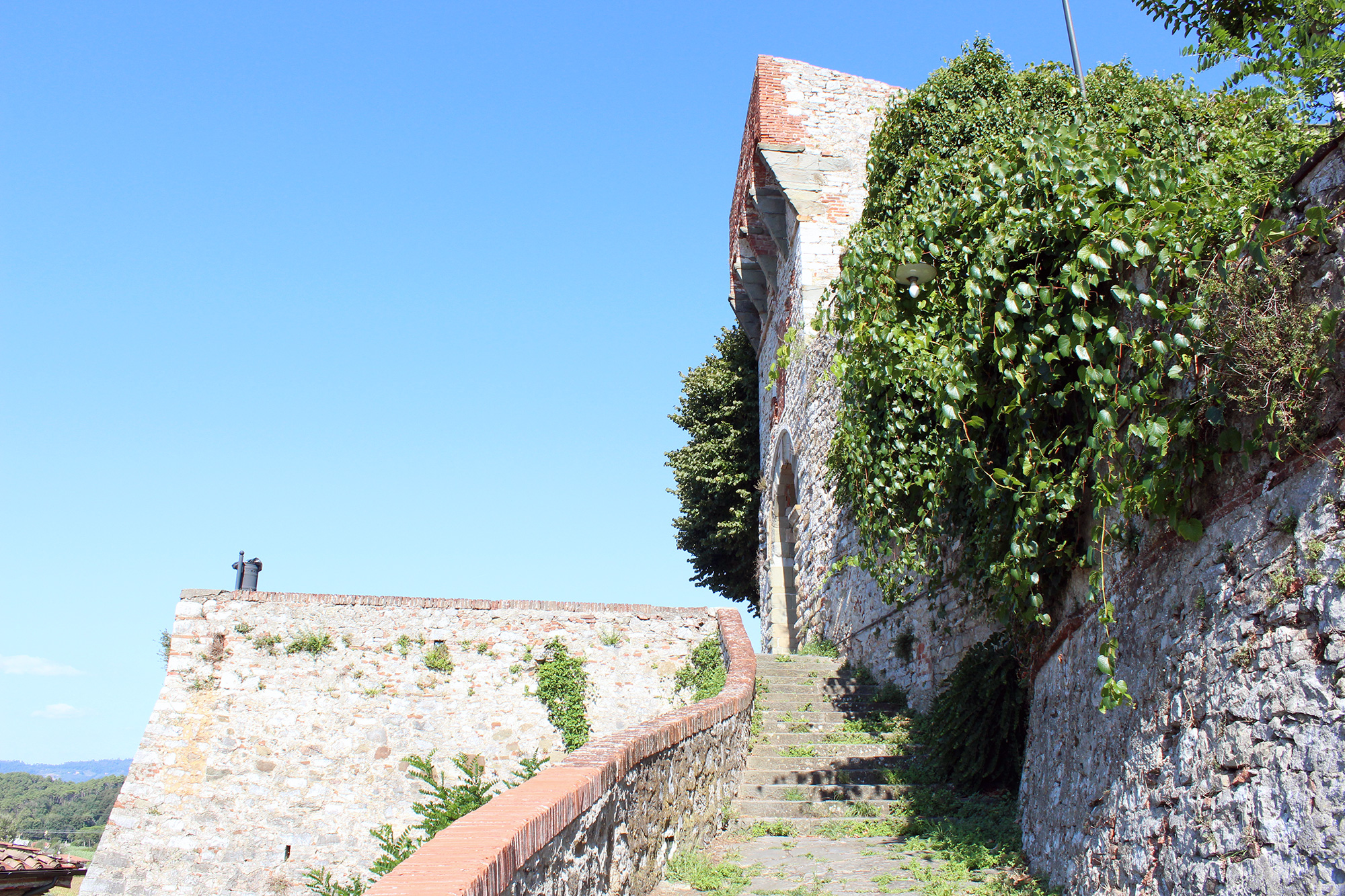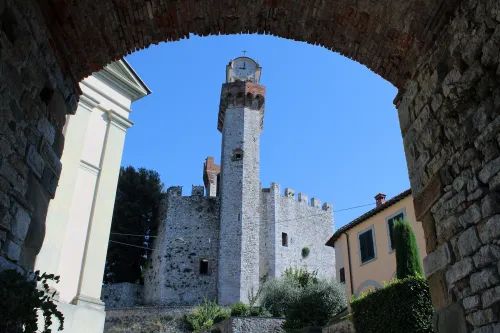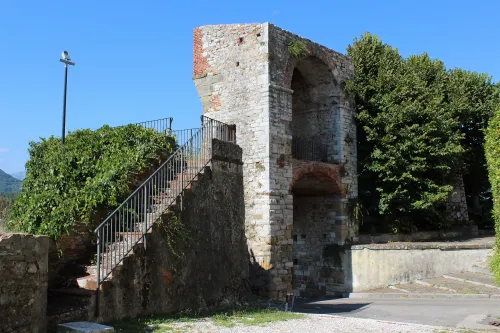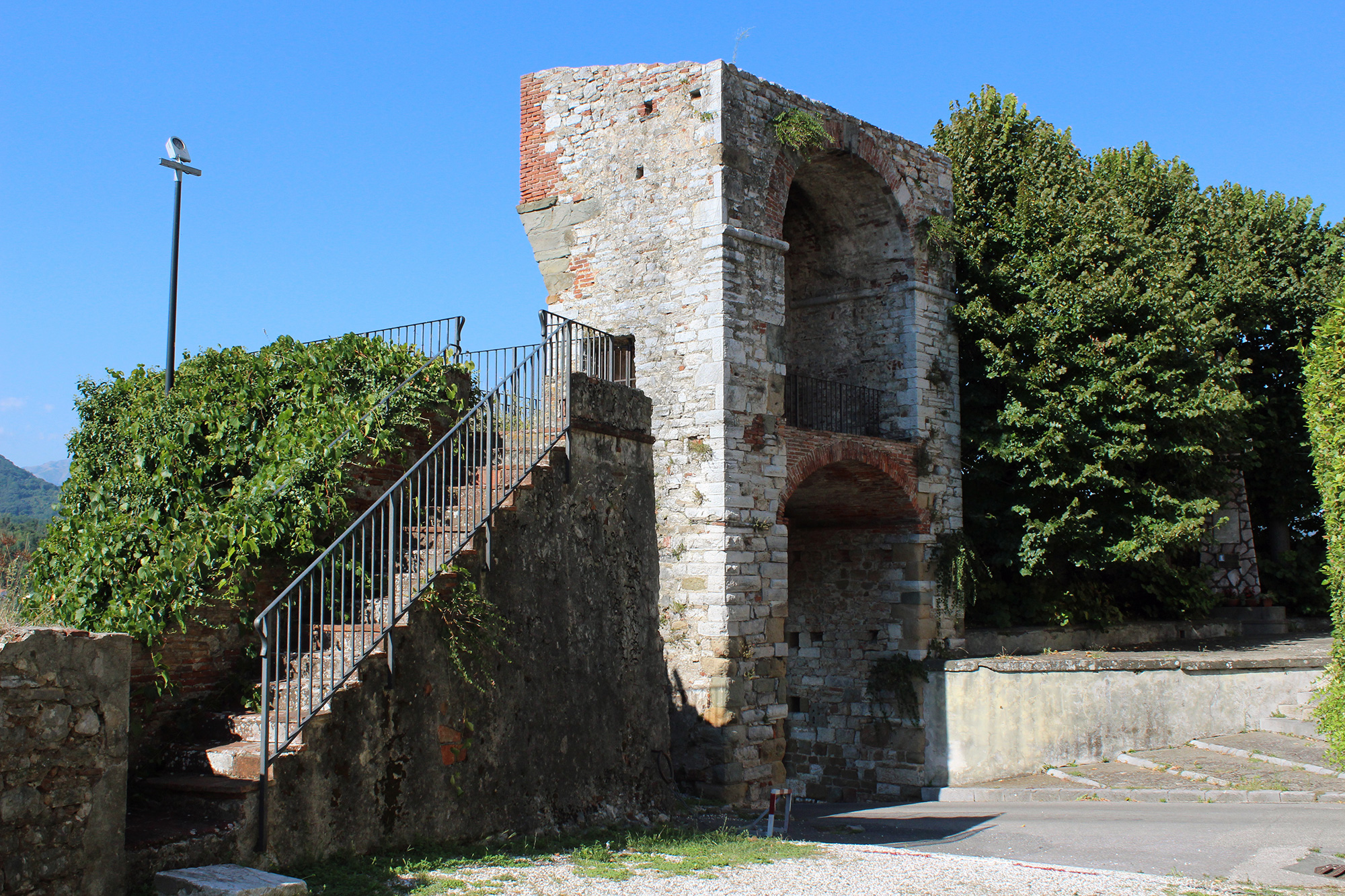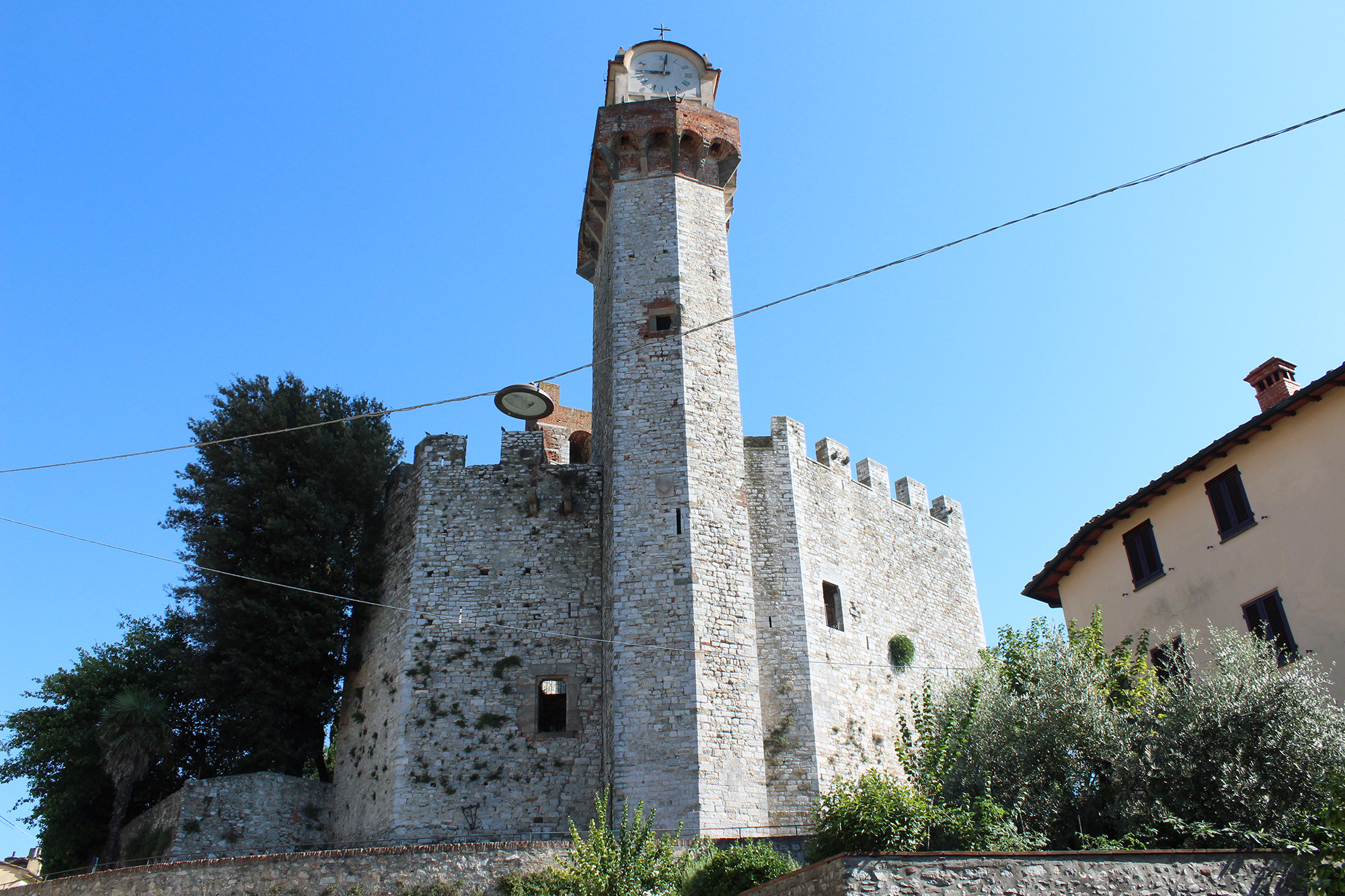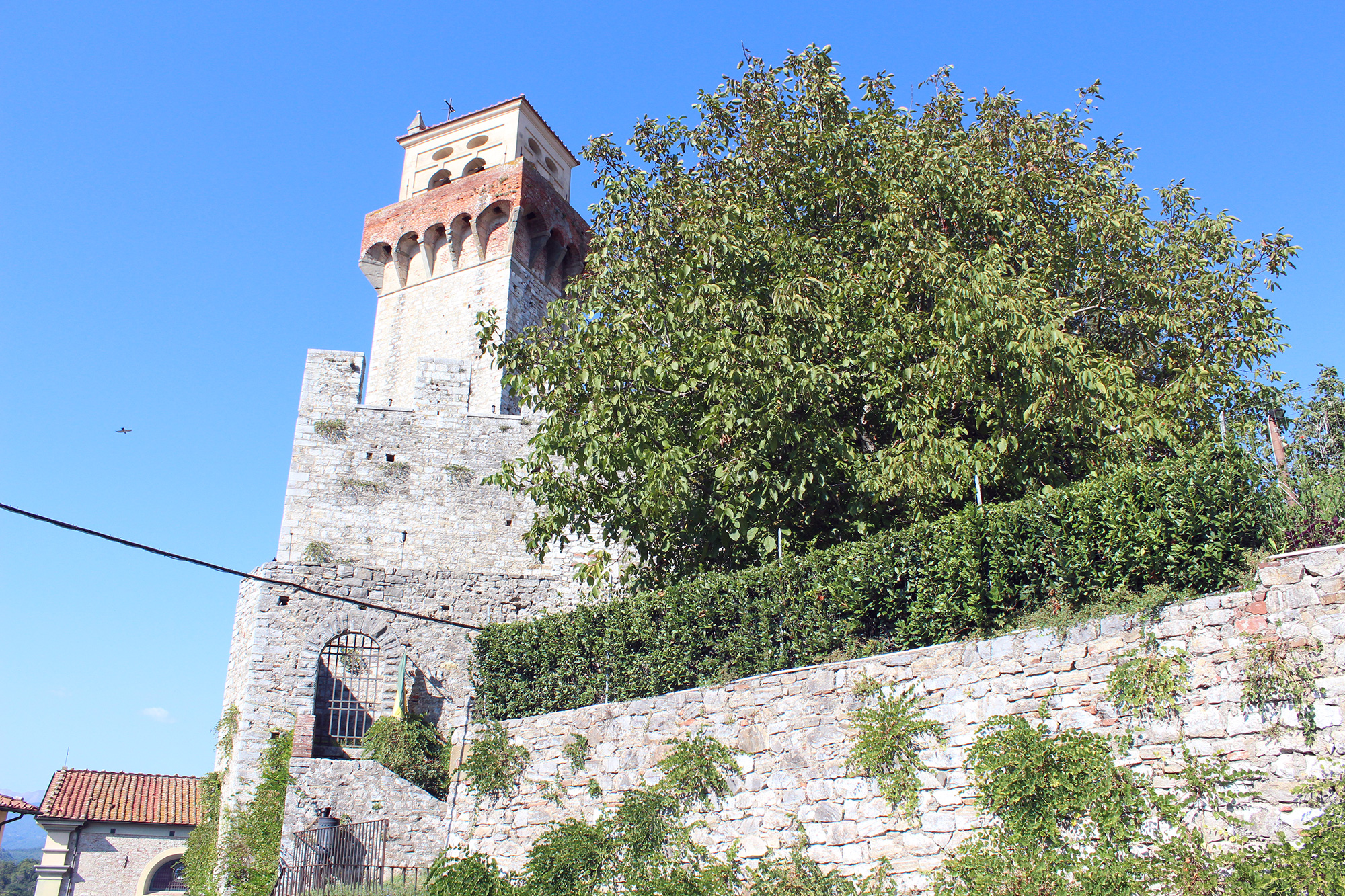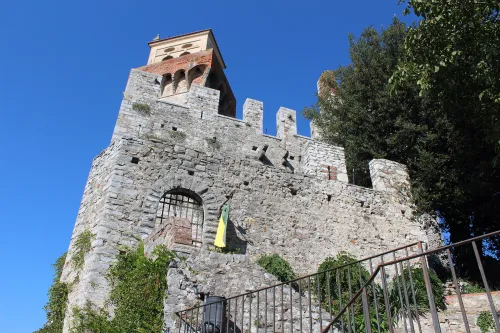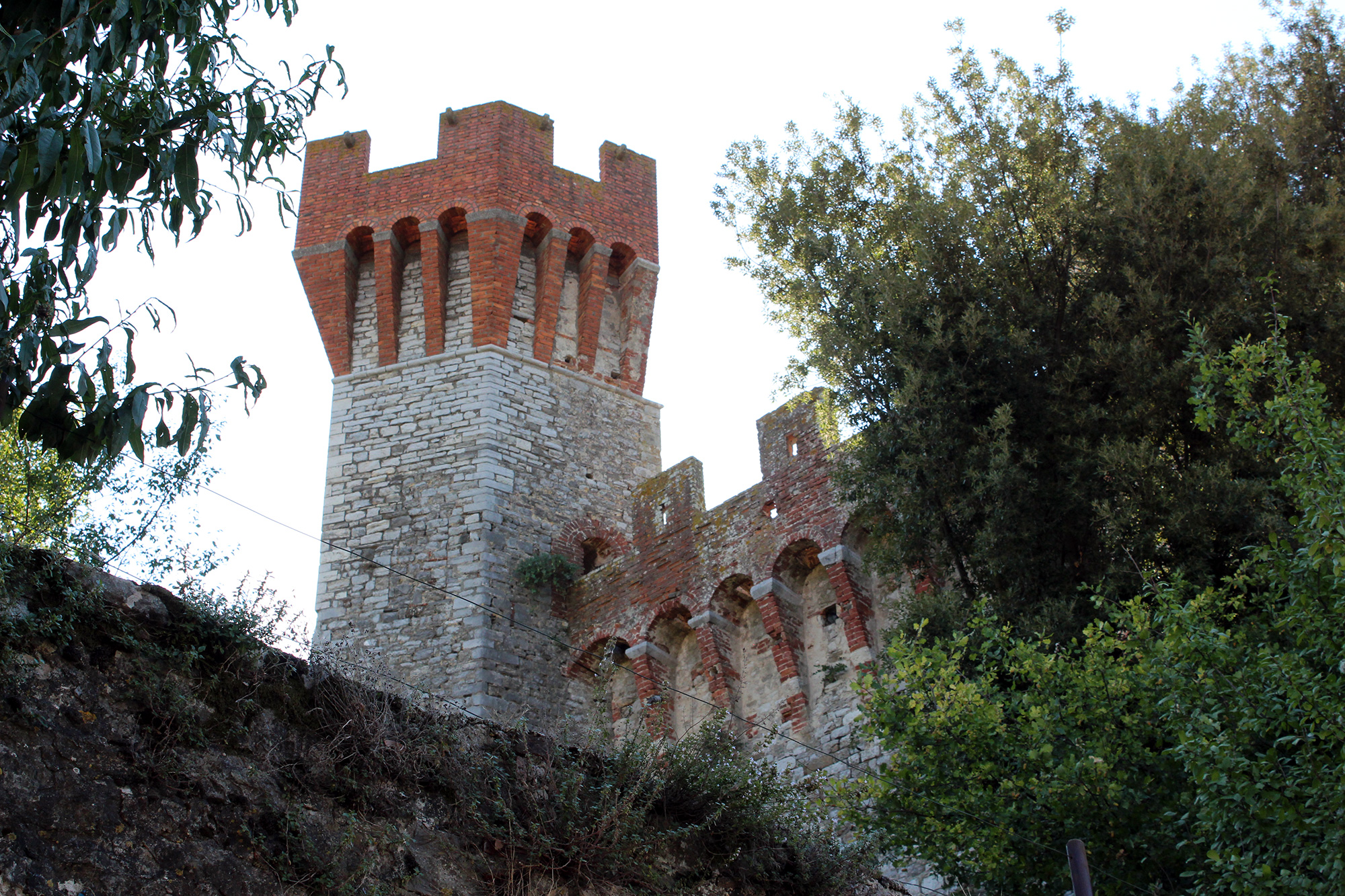 Nozzano rises few kilometers outside the center of the city of Lucca along the the road that from the S.Anna district leads towards Viareggio.
Crowning a rocks relief on the right bank of the river Serchio, a few kilometers outside of the city of Lucca, rises still today the fortified village of Nozzano, with its crenelated keep and towers and town walls. The castle was one of the most powerful and famous stronghold erected at defense of the the southwest borderlands between the territories of Lucca and Pisa. On the opposite bank of the river can be seen the corresponding fortification of the Pisane Republic: the Rocca of Ripafratta with its watch towers.
The fortified complex, formed by a elliptic walled enclosure reinforced with towers on the side toward the 'enemy' lands and with an unique gate opened on the side turned to Lucca at defense of the small village, in the middle rise the triangular shaped keep with high crenelated walls and two towers, the quadrangular one higher and the second with the form of a spur, like those of those on the town-walls. The core of the fortification was erected in the course of 1200.
After the battle of Monteaperti (1260) Nozzano became famous in order to have accommodated the Guelphs hunted from several Tuscan cities. Many times attacked and destroyed by the Pisane army the castle has been always reconstructed, the last time in the 1395 with the addiction of a bastion beside the gate. Nozzano was used until the end of the 1500 in order to control the ships that sailed up the river Serchio to Lucca, then its military and strategic importance ended and it became the seat of one of the first printing offices of Italy. Today the fortified village is in a good state of conservation, the keep, recently restored, can be visited upon reservation.