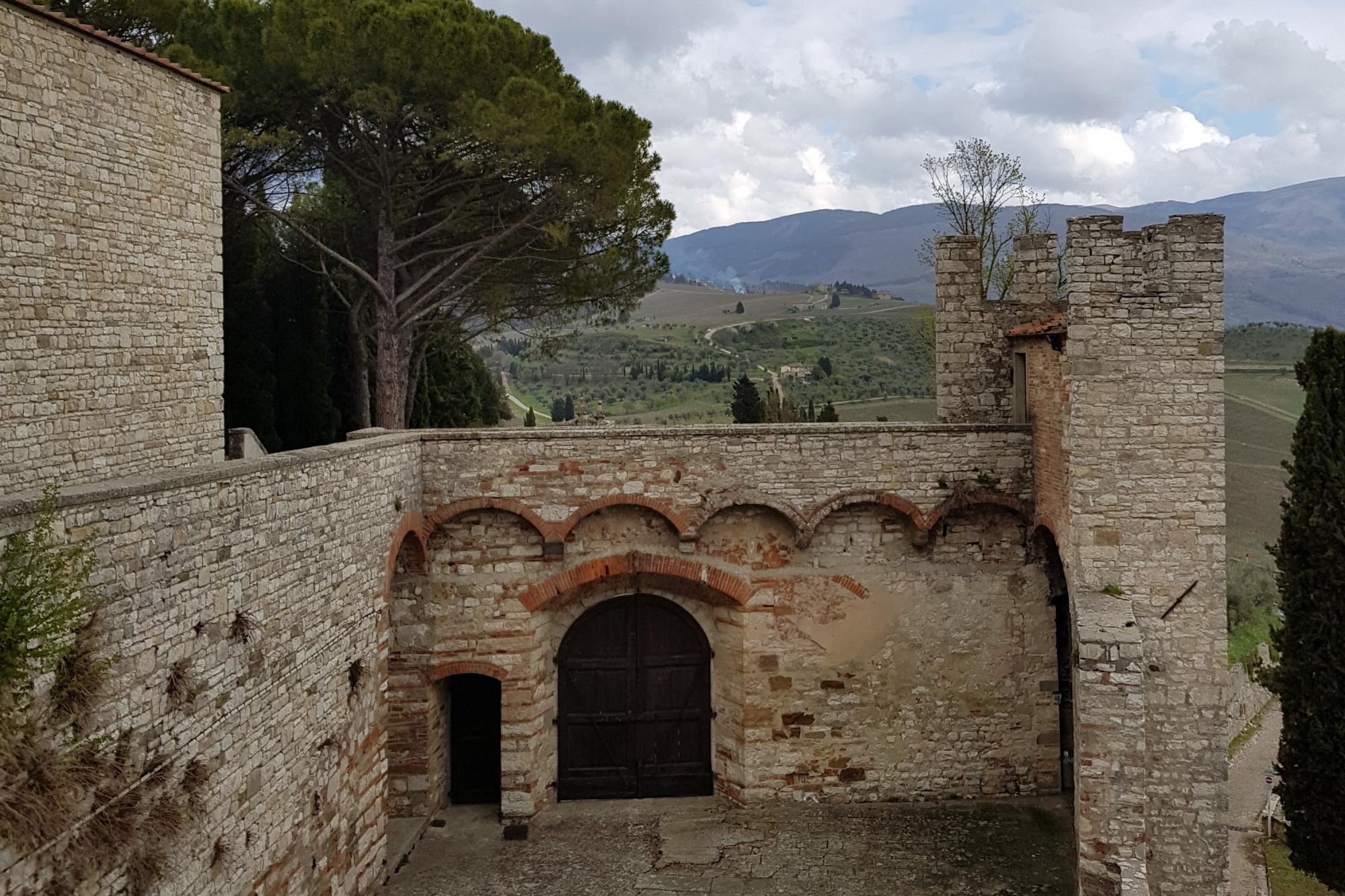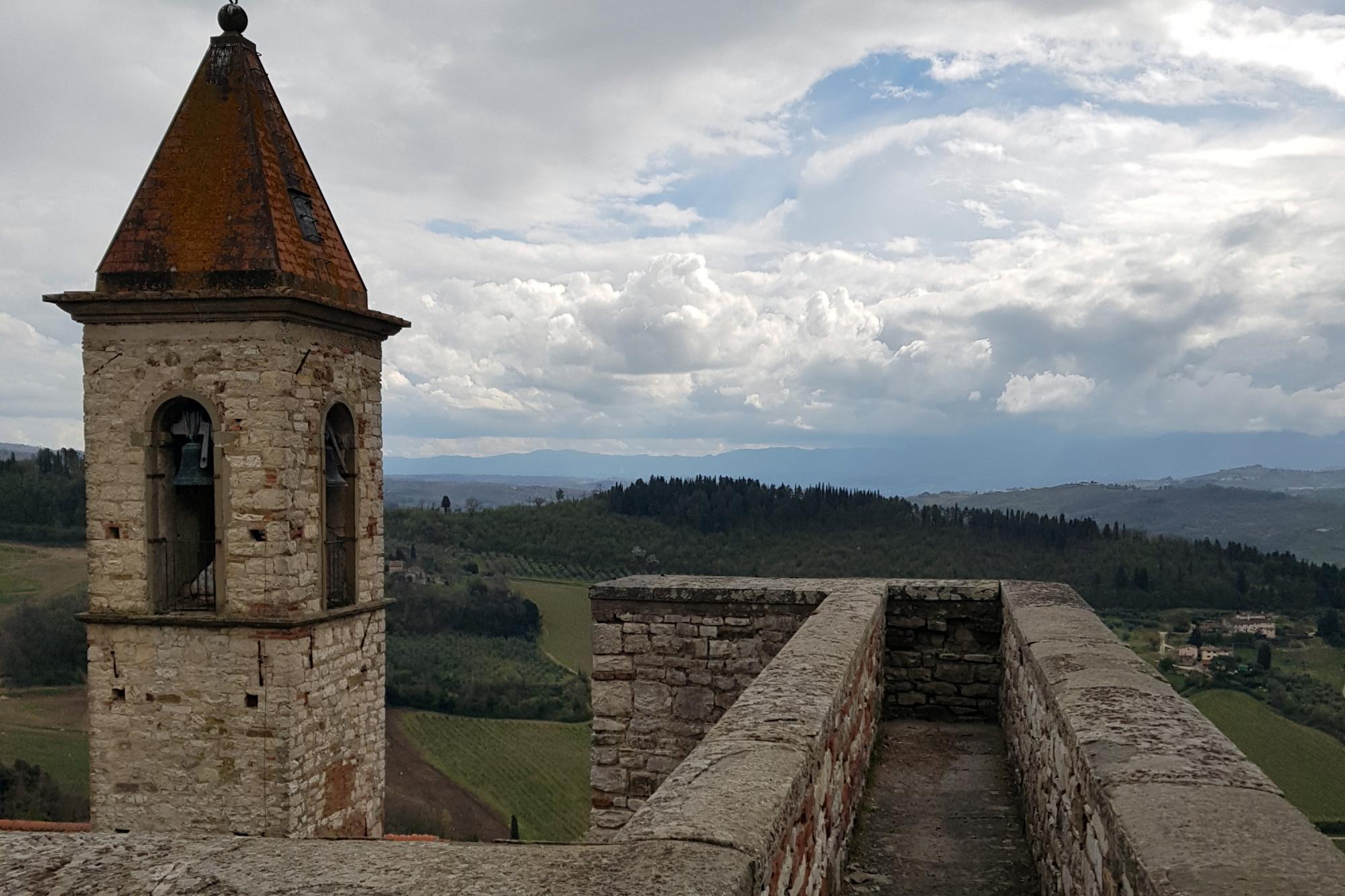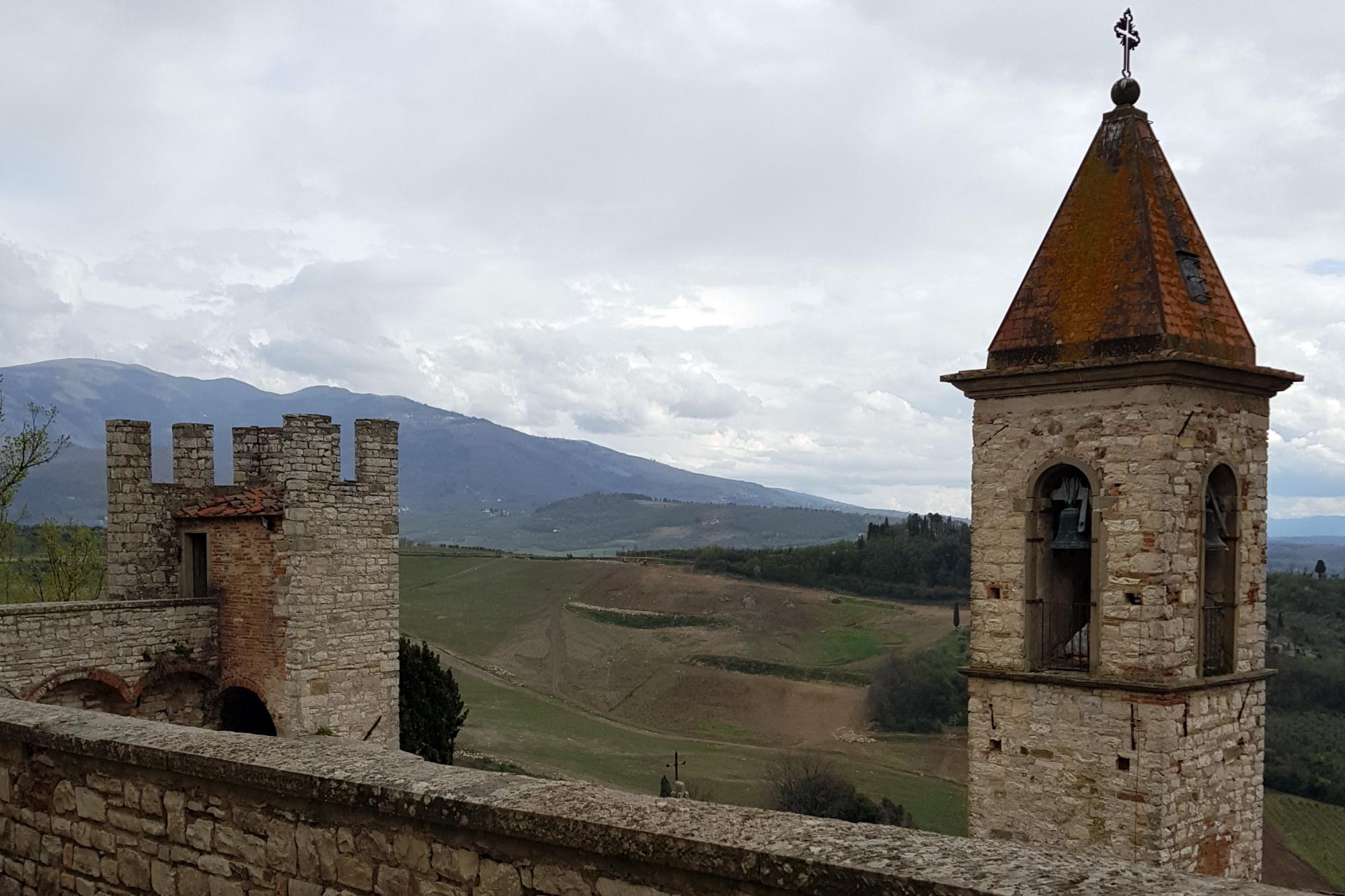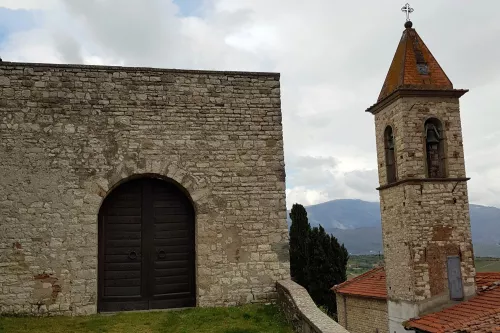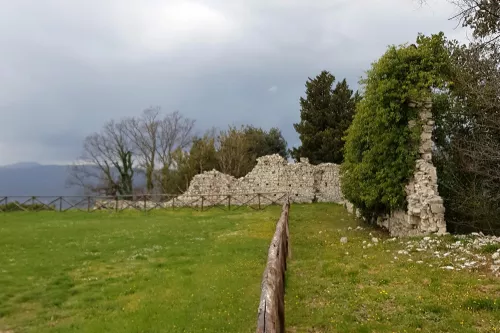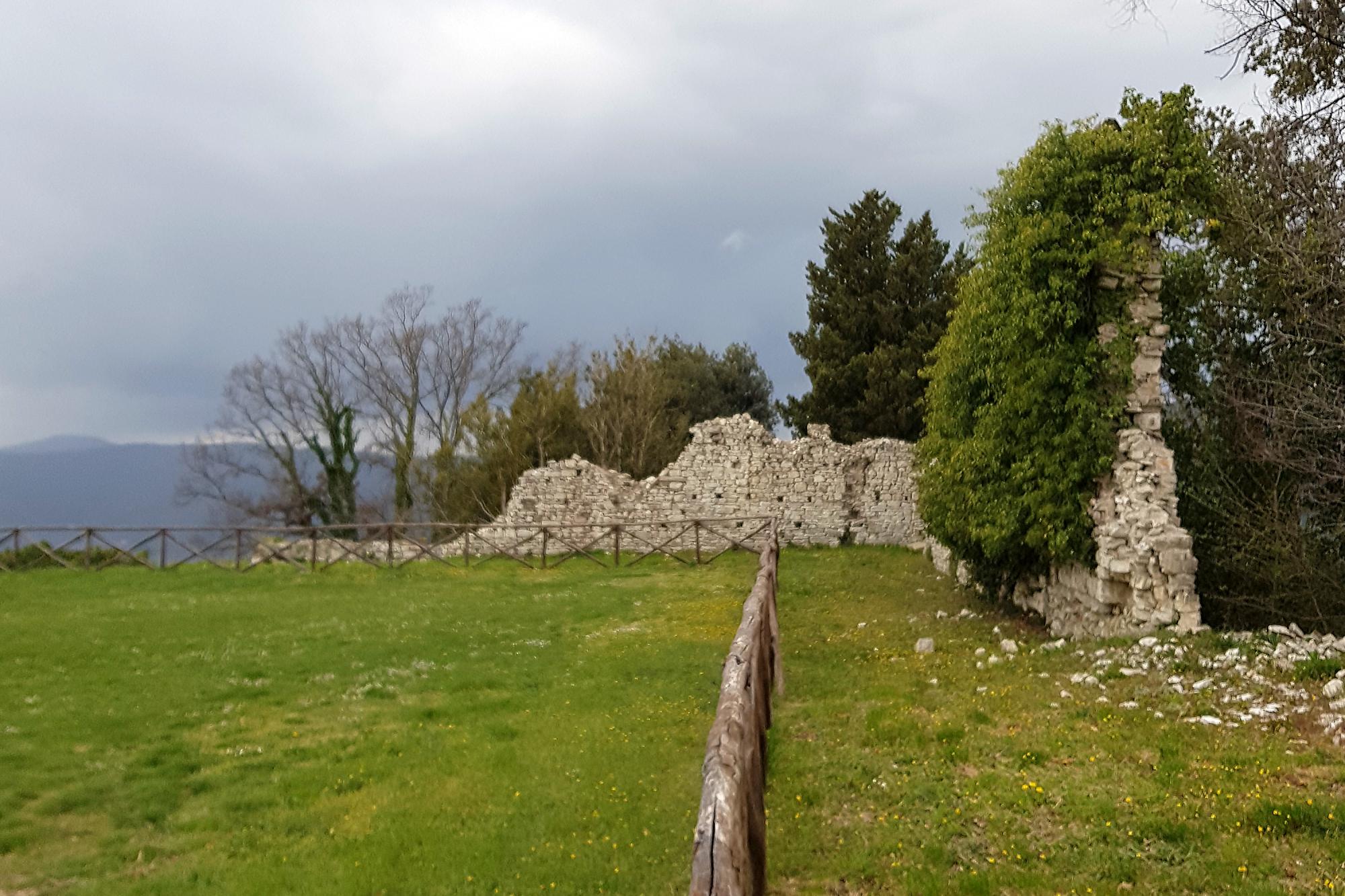 Nipozzano is between Pontassieve and Pelago, it can be easily reached following the road SS70 to Consuma.
Located on the top of an hill 350 meter high that dominates the confluence between the rivers Arno and Sieve, the castle of Nipozzano was one of the most powerful fortifications of the Florentine countryside, and still today conserves great part of its medieval structure. Originally it was overhelmed by the powerful square shaped keep with its high tower , built in 1371, and encircled, together with the little village, with two walled circuits. Unfortunately the structure was in great part destroyed during WWII by the German mines in 1944. The church of S. Niccolò, on which fell down the keep's tower after the outbreak, has been reconstructed.
The settlement is typical of the medieval age: the keep in dominant position on the inner courtyard and the civil buildings developed along the main road. The look of the complex, today transformed in farm, is the result of an important work of restoration carried on in the post war period. What remains of the core of the castle is now constituted by a square building, with part of the battlements still intact, with a great courtyard encircled by walls endowed with a walk path with 'U' shape and a crenelated watchtower.
The castle was fief of the counts Guidi, whose lordship over Nipozzano was confirmed by imperial diplomas of the years 1164, 1191 and 1220 and ended before the 1225. The first fortified settlement had origin towards the first half of 11th century, although its original structure was destroyed and only later on reconstructed completely in stone. Lapo da Castiglionchio asserts that the castle passed under the control of da Quona family, then they gave it with its district to the S.Fedele a Strumi abbey (Poppi).
This notice does not find reply in documents, while it is sure that in 1218 the abbot of S.Fedele, in order to pay a debit contracted with the Adimari family, was forced to grant in rent, for a period of five years, all the abbey's lands, houses and vineyards in Nipozzzano; this concession was also repeated in 1275. In 1283 the monks renounced definitively at the possession of Nipozzano, giving it to Bindo de' Cerchi in exchange of new lands nearest the city of Florence.
Nipozzano was held in Florentine hands since the beginning of 1300, at the end the of this century the castle knew the period of maximum splendor when, passing under the control of the Florentine family Albizi, was transformed in a splendid residence, point of meeting of artists and men of letters. Embellished in the course of the years until the 17th century, in recent times the title on Nipozzano was transfered to the Frescobaldi family (1925).