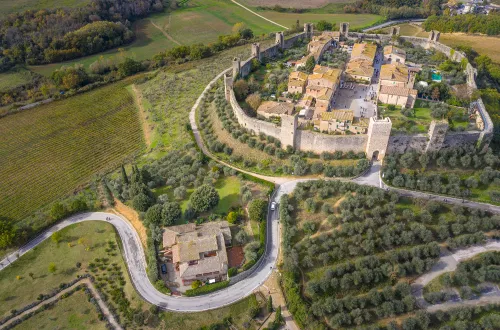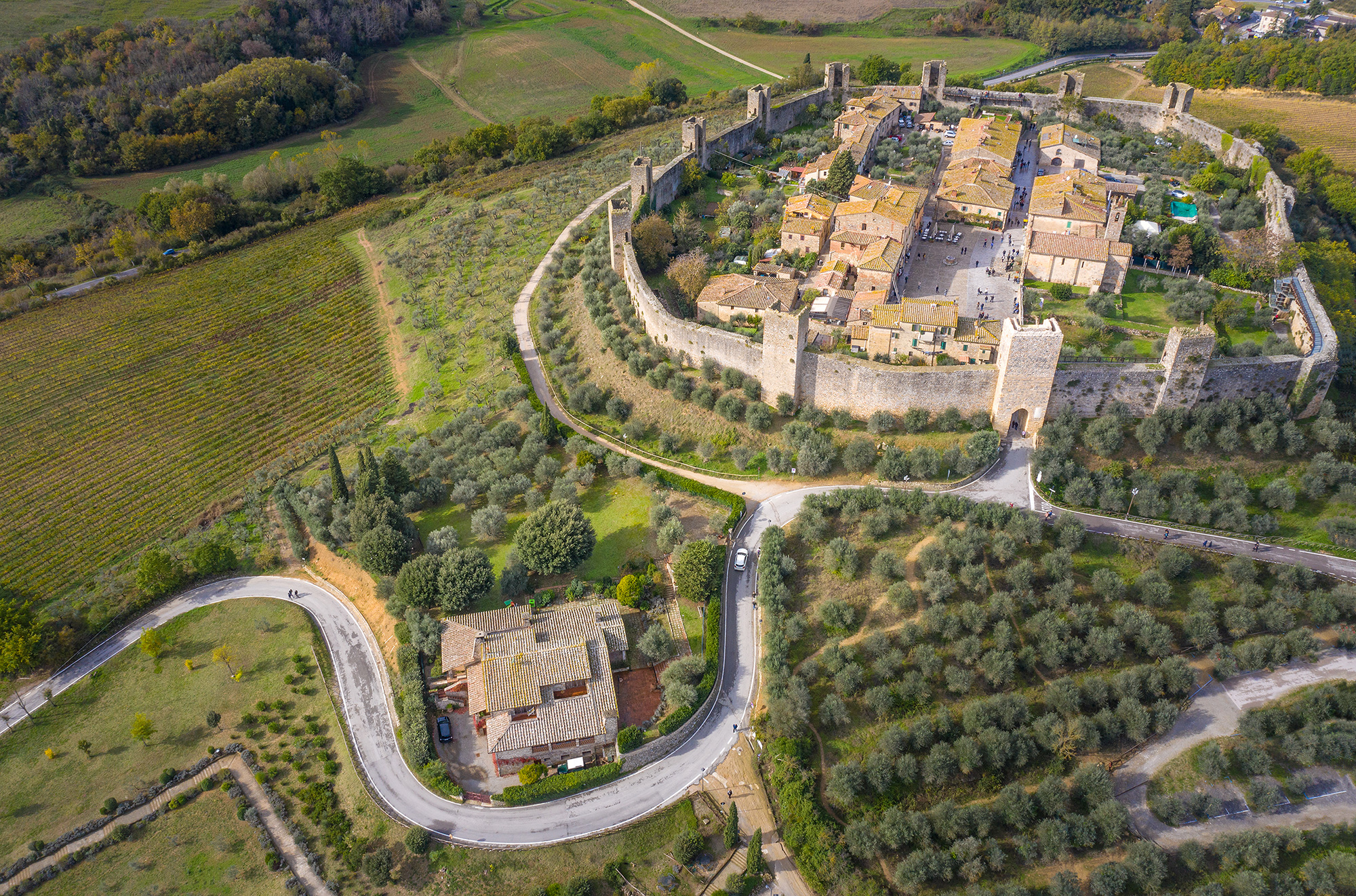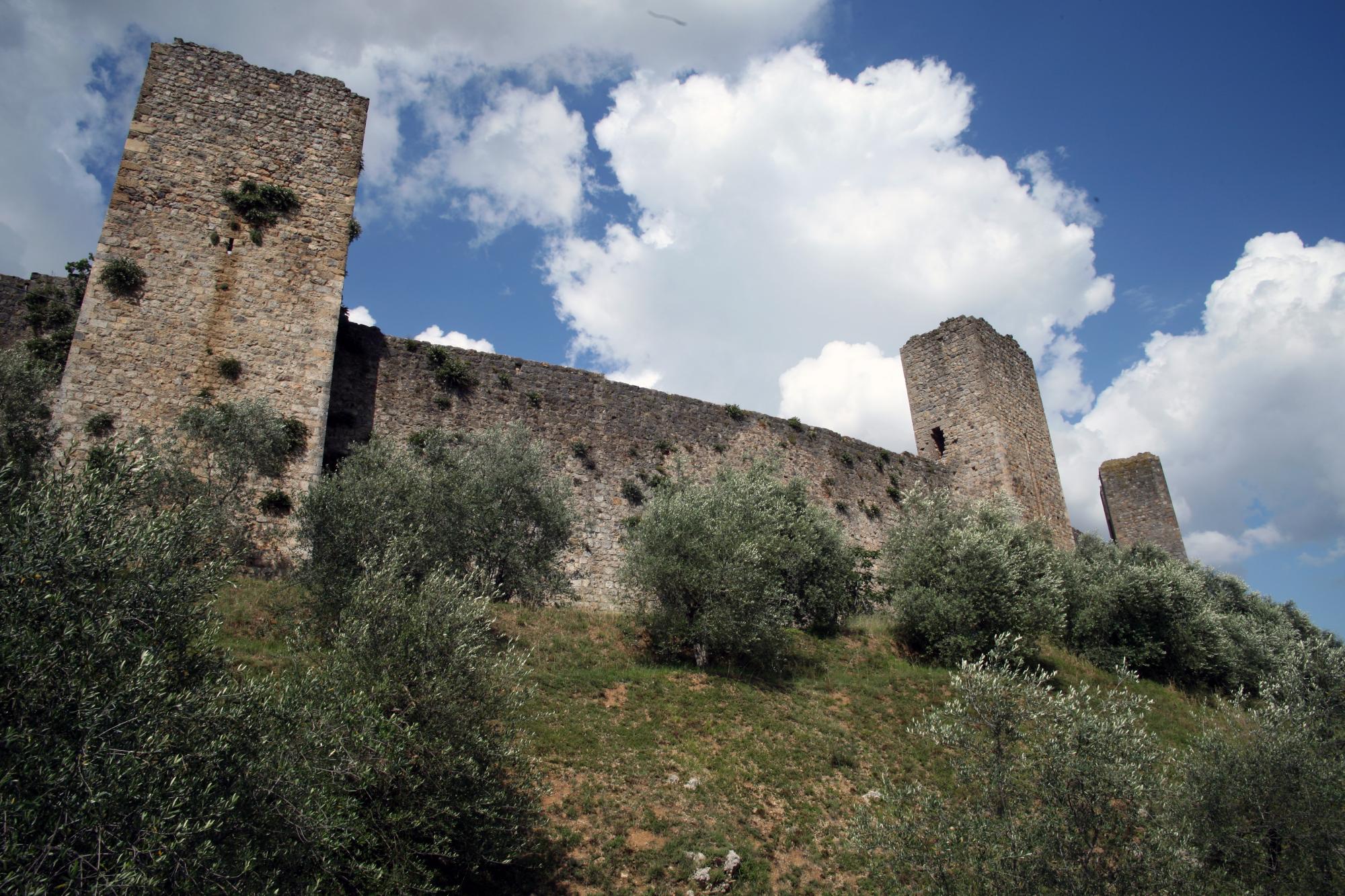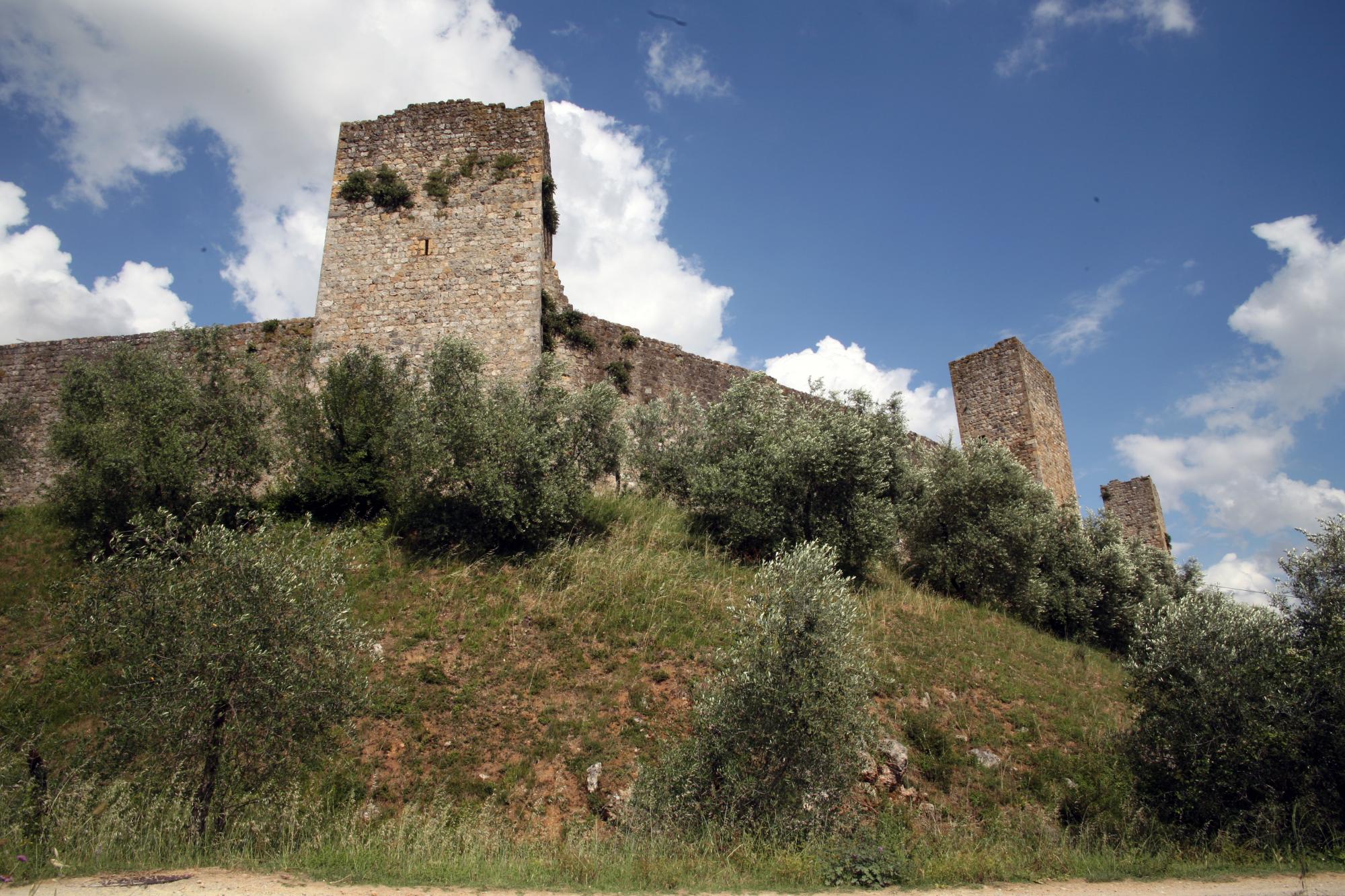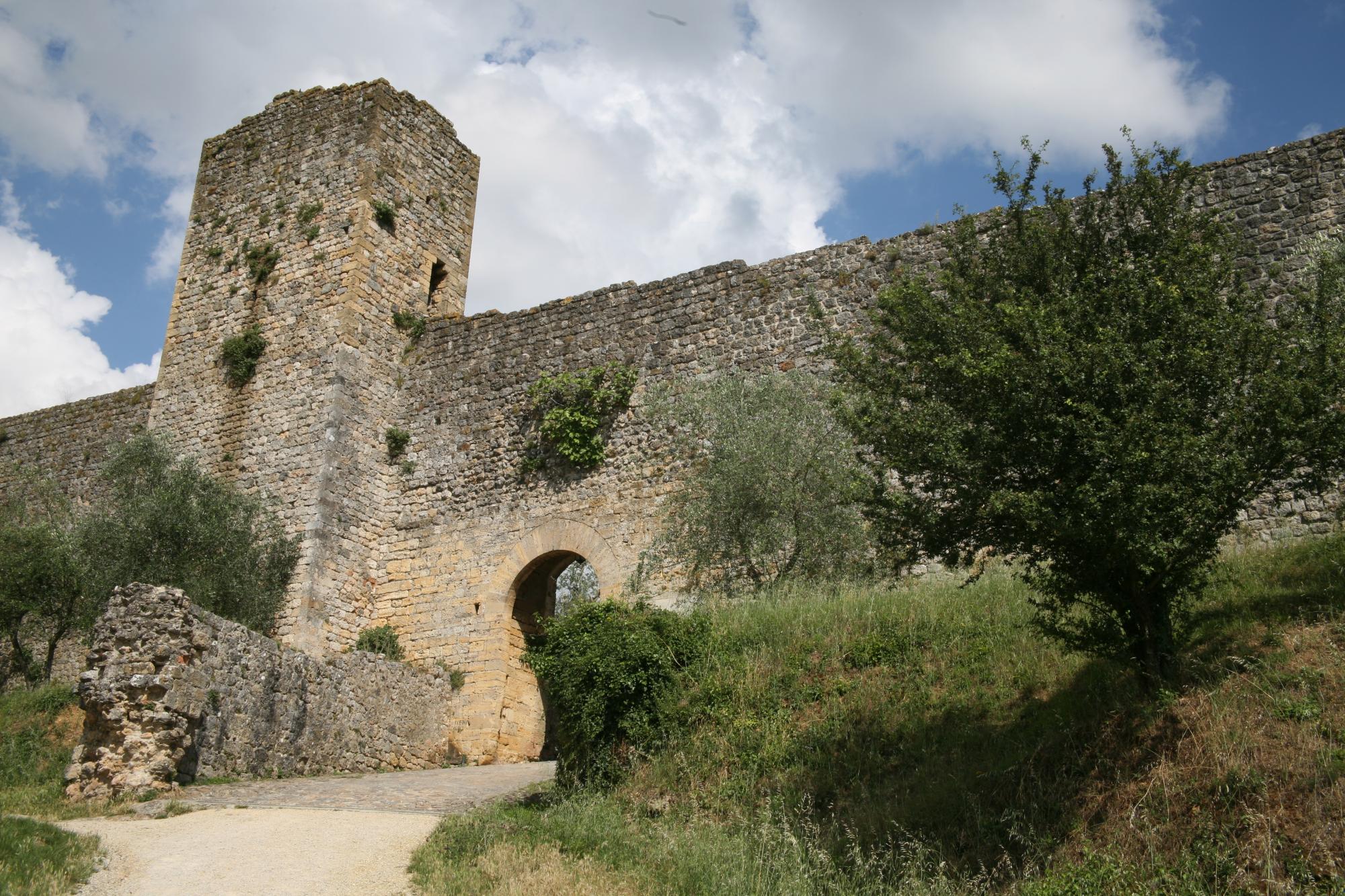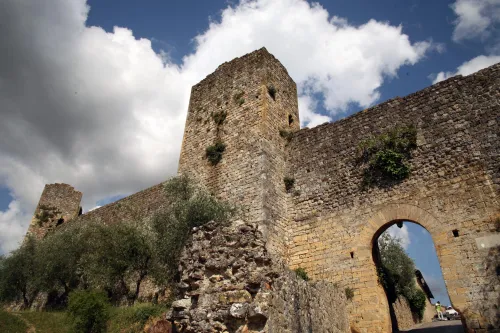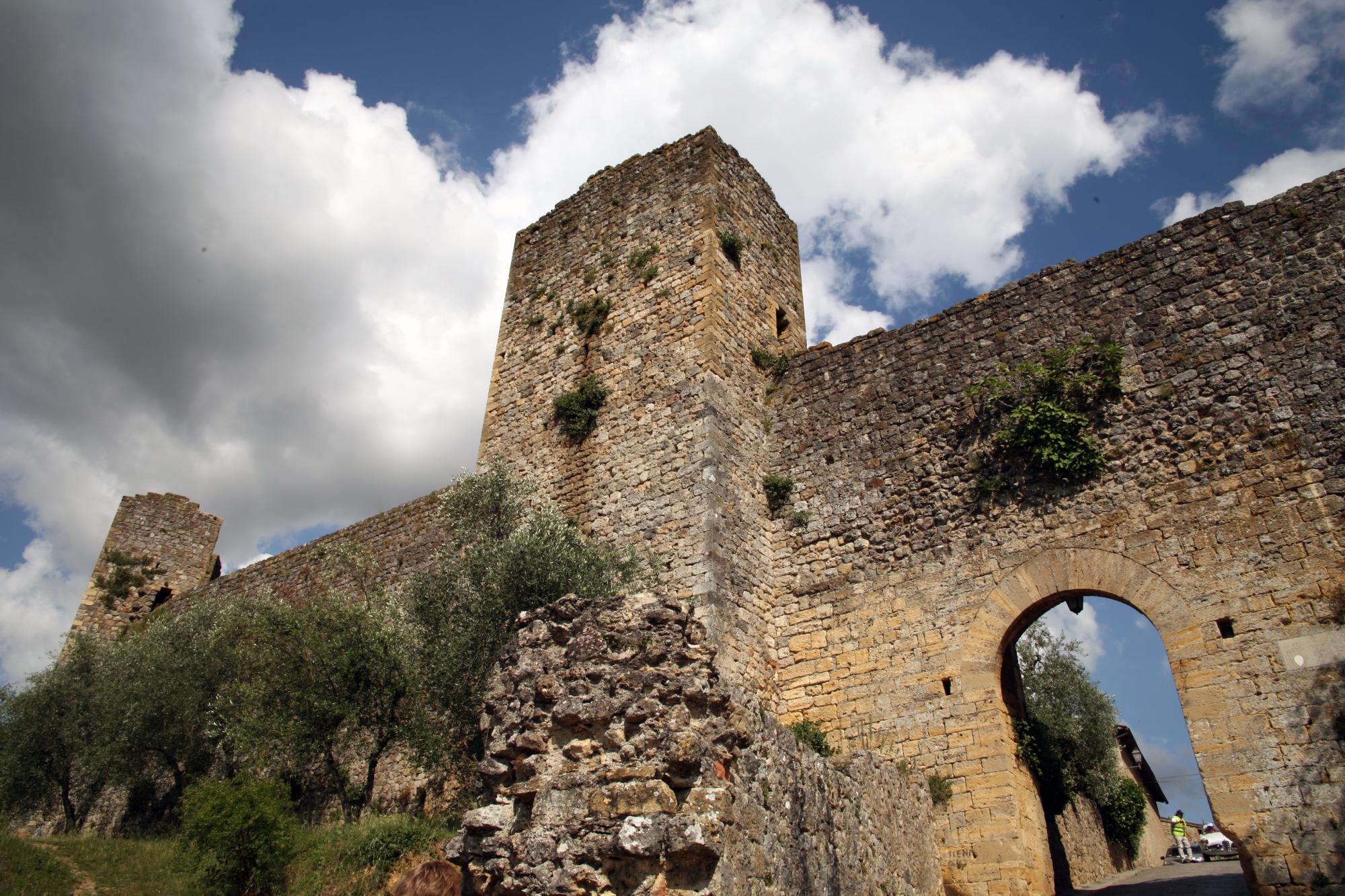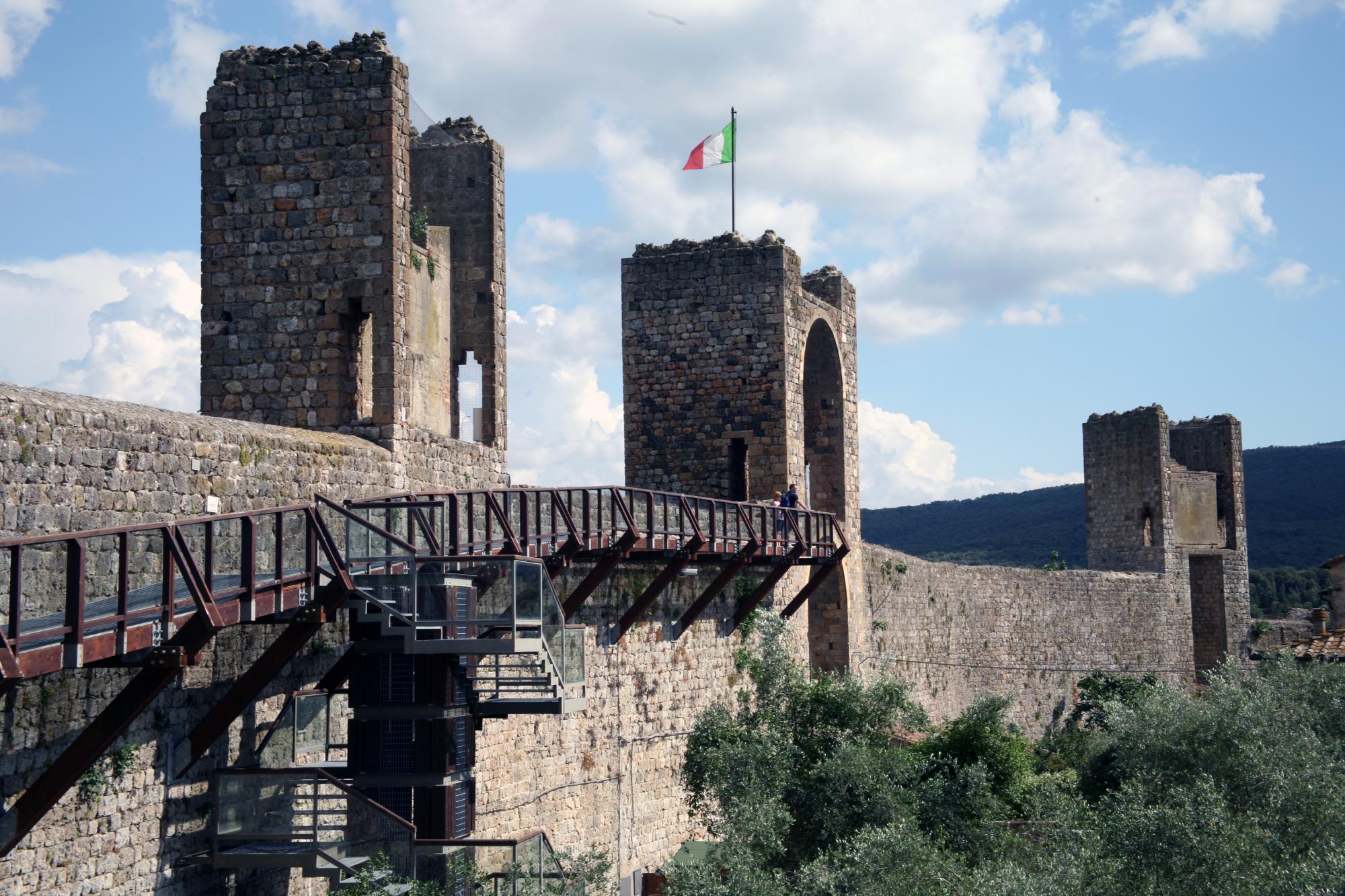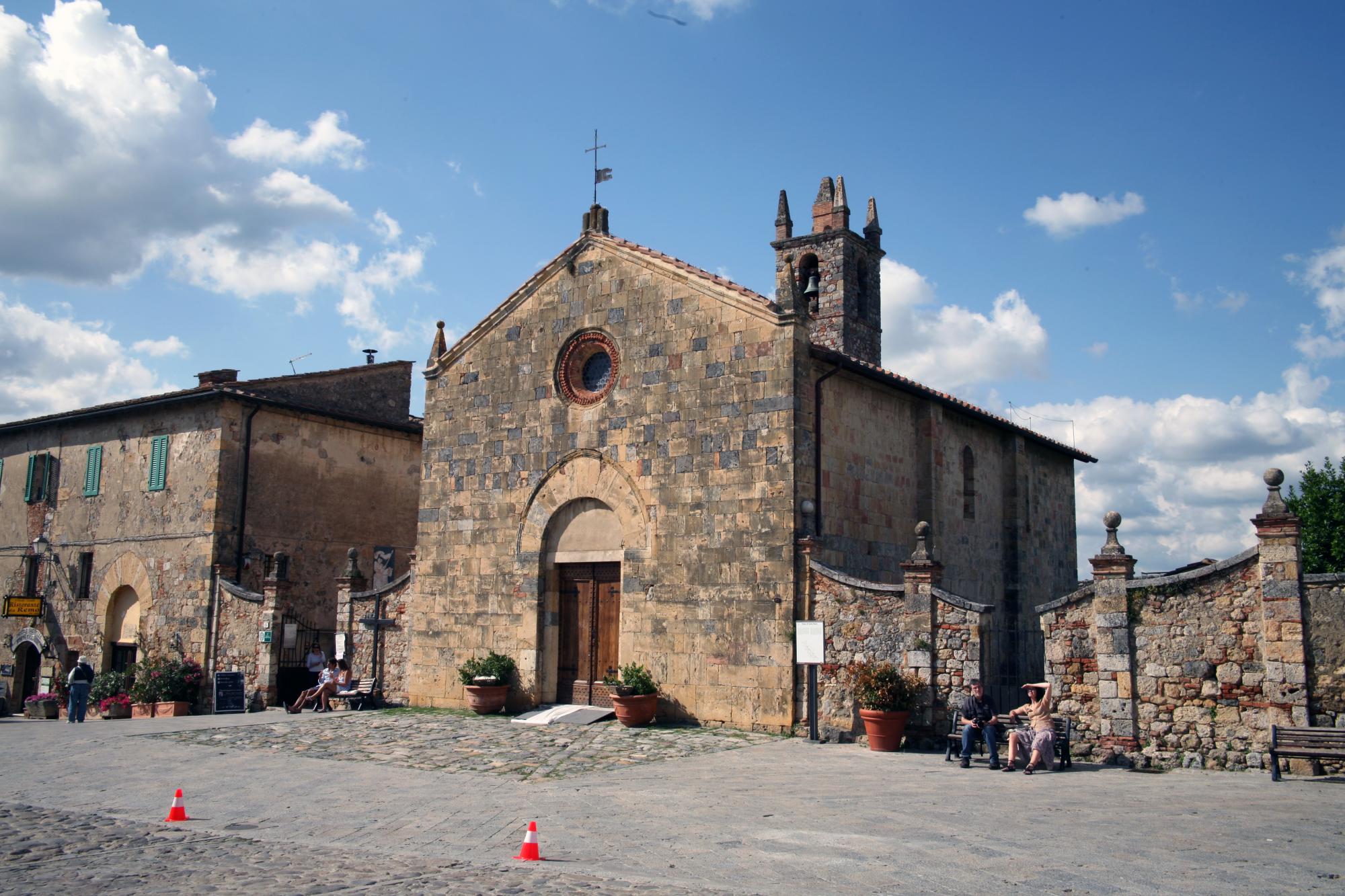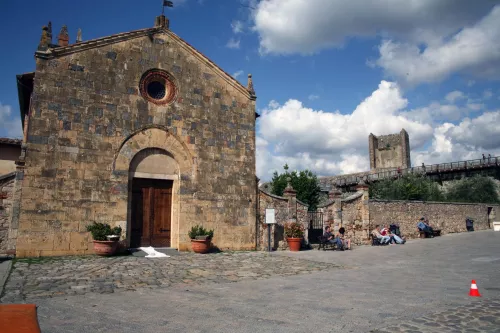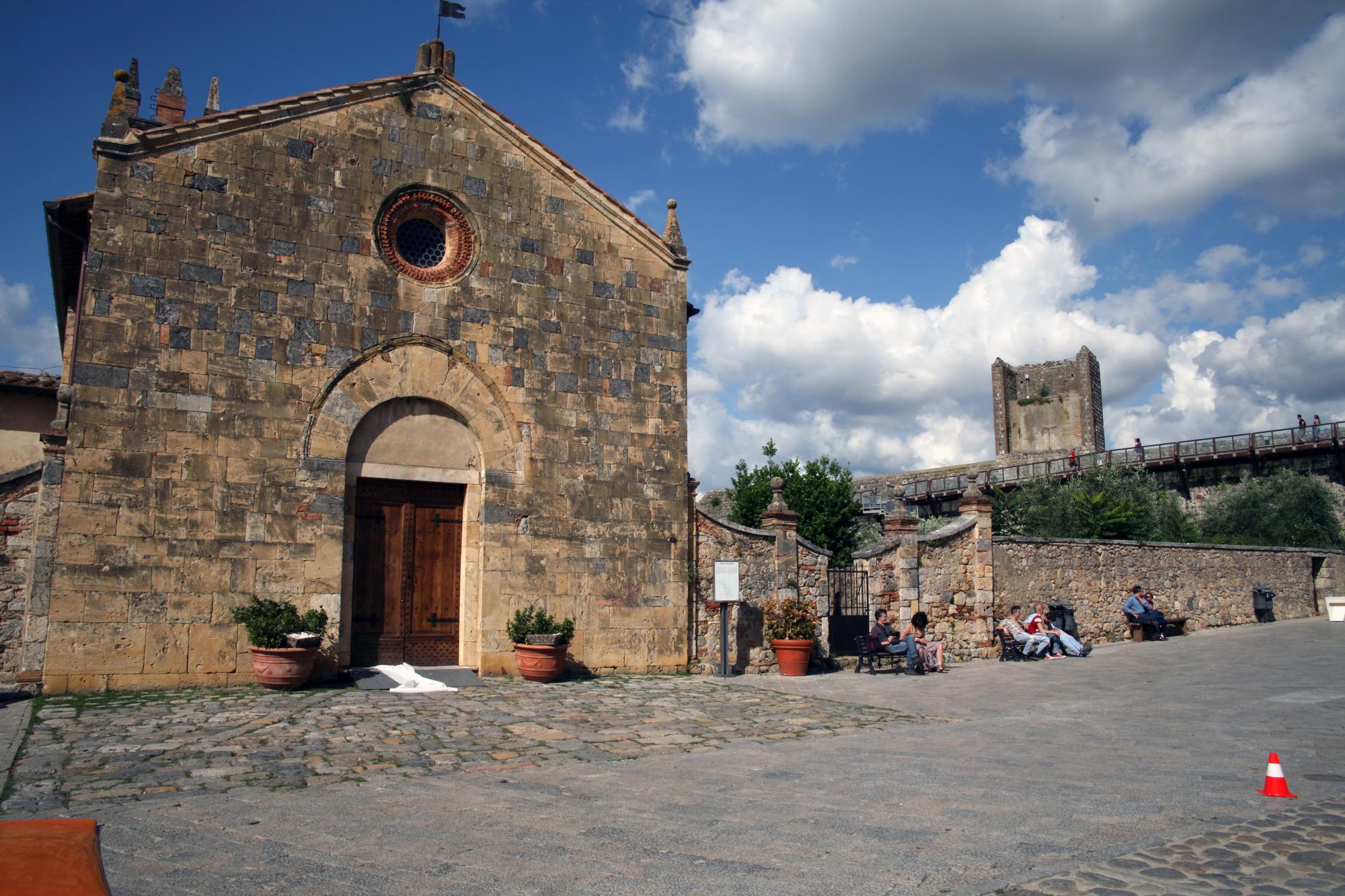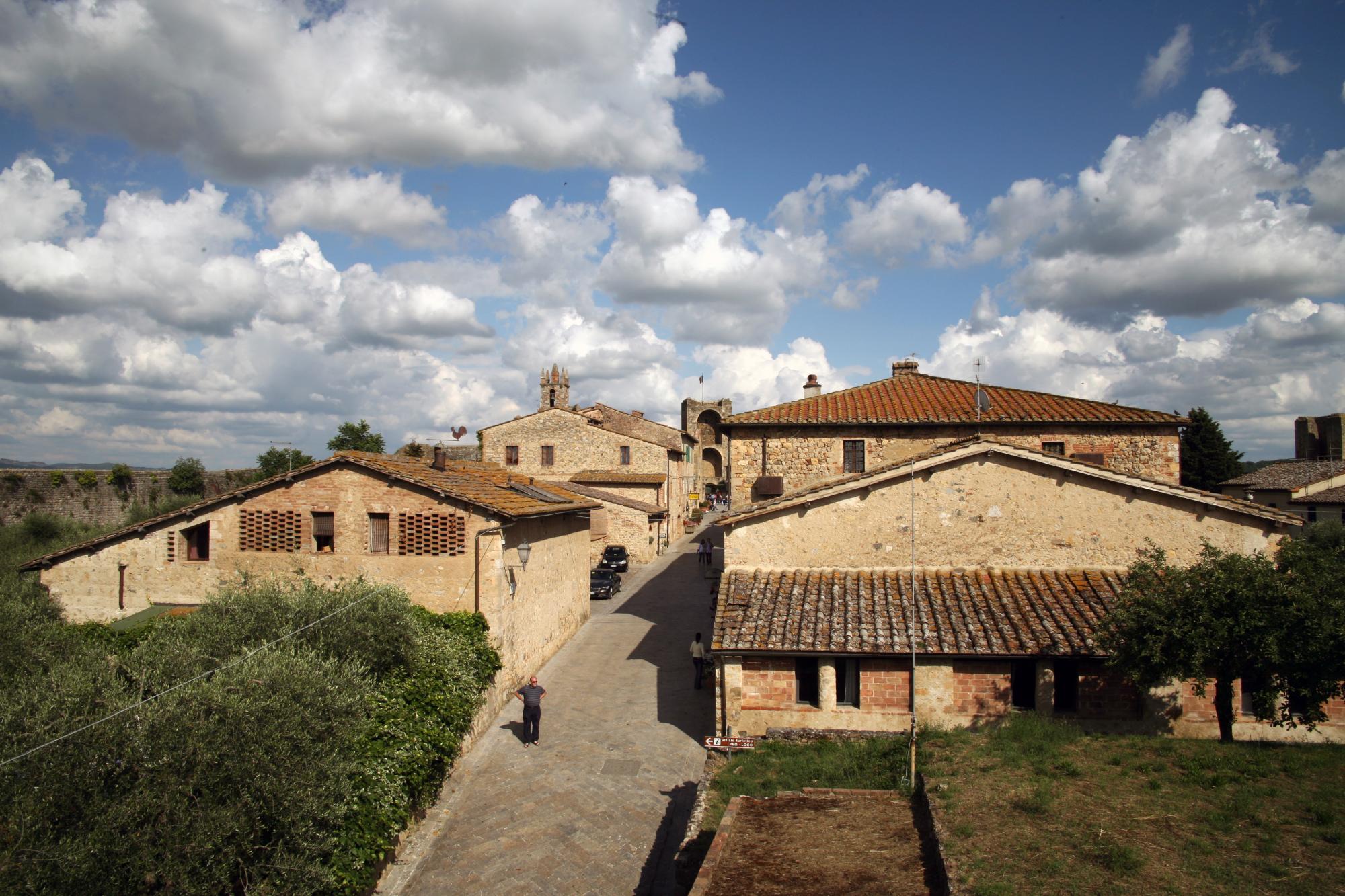 Monteriggioni is around mid road between Siena and Colle Valdelsa. It's easily reachable with the motorway Firenze-Siena.
Monteriggioni is, without doubt, one of the most classical and best known Italian walled town. Since the Middle Age its fame was so big that also the great poet Dante Alighieri makes sign to his 'round enclosure' in the Divine Comedy (Hell, chant XXXI vv. 40-41). The town walls, nearly intact, cover a length of 570 meters and are alternated by 14 towers and two gates. The Senese Gate is at the base of a square tower while the Florence Gate is opened in the curtain and defended from one of the towers of the fortified perimeter.
The town was built by the Senesis in the years 1213-1219 on a hilltop overlooking of the Cassia Road. Its ideal position allowed to control the Elsa and the Staggia Valleys in direction in Florence, the historic enemy of Siena, that at that time was rapidly expanding its territory.
The hill where Monteriggioni rises is natural, even if it could seem a great 'motte' (from the name of the classical Norman castles 'Motte-and-Bailey' built on artificial hills and gifted of enclosure), and the circular, almost perfectly, layout of the walls was obtained simply following the sketch of the ground's curves of level. In the planning was tried of to limit the weak points for excellence, the gates, entrusting the only connections with the outside only to a east to west crossing road. To Monteriggioni the military building work appears physically distinguished by the inhabited area confined to its inside but well separated from the walls from a 'territory of respect', although in the ancient times the inhabited area has been more intense than today and consequently with a more narrow band of separation.
The hamlet that we can admire our days is essentially authentic, being ever been object of building and tourist speculations. The only changes to its aspect happened in the first years of the 16th century when, trying to conform the fortifications to the development of the new fire weapons, were lowered the towers and accumulated earth at the base of the walls with the purpose to get a bastionated effect.
Recently a part of the wall walk of the town walls has been restored and made accessible. From the top of the walled circuit, it is possible to admire the surrounding countryside towards Chianti and the Valdelsa and to enjoy a unique view of the town and its fortifications.