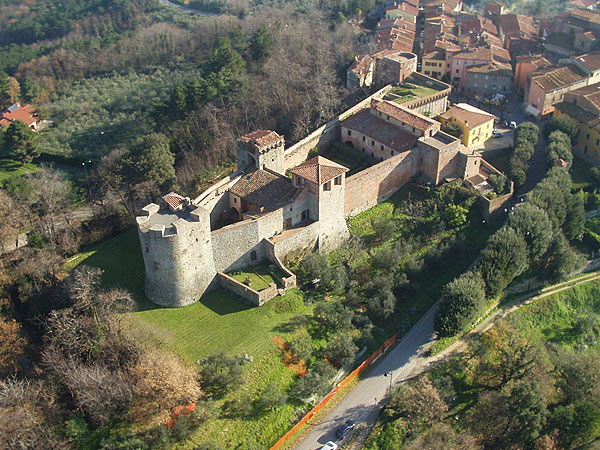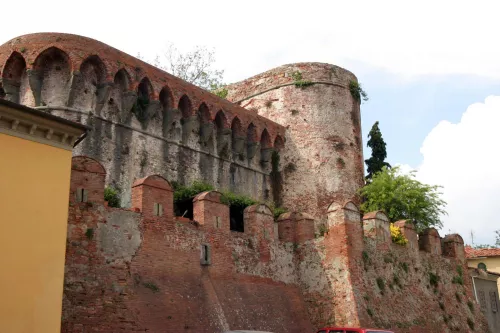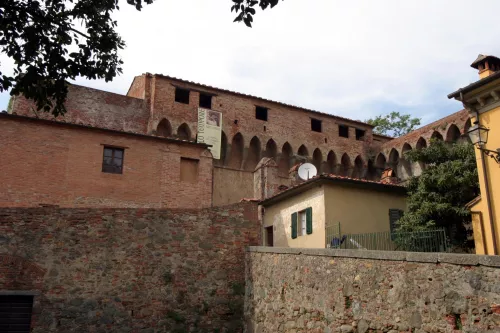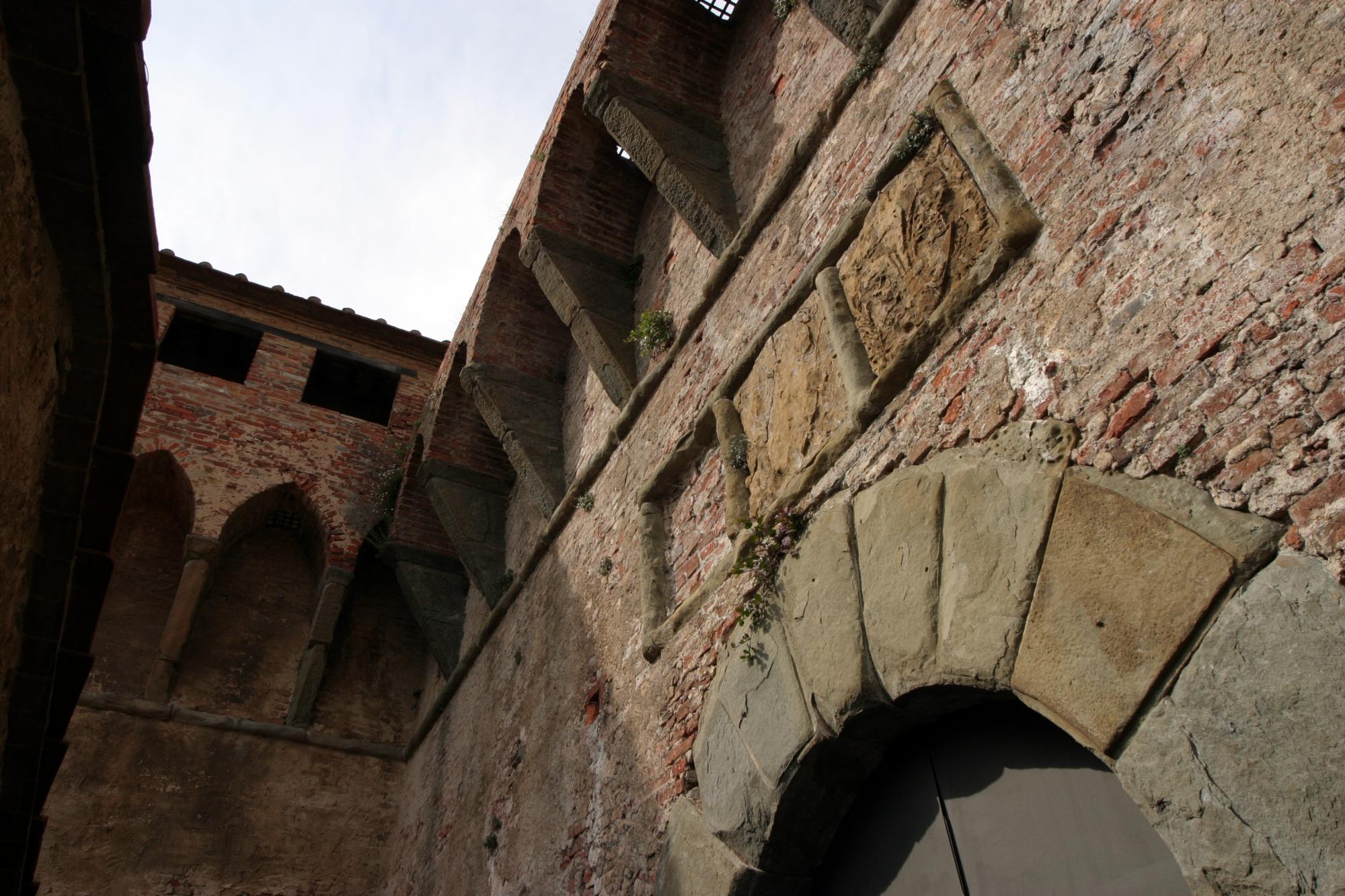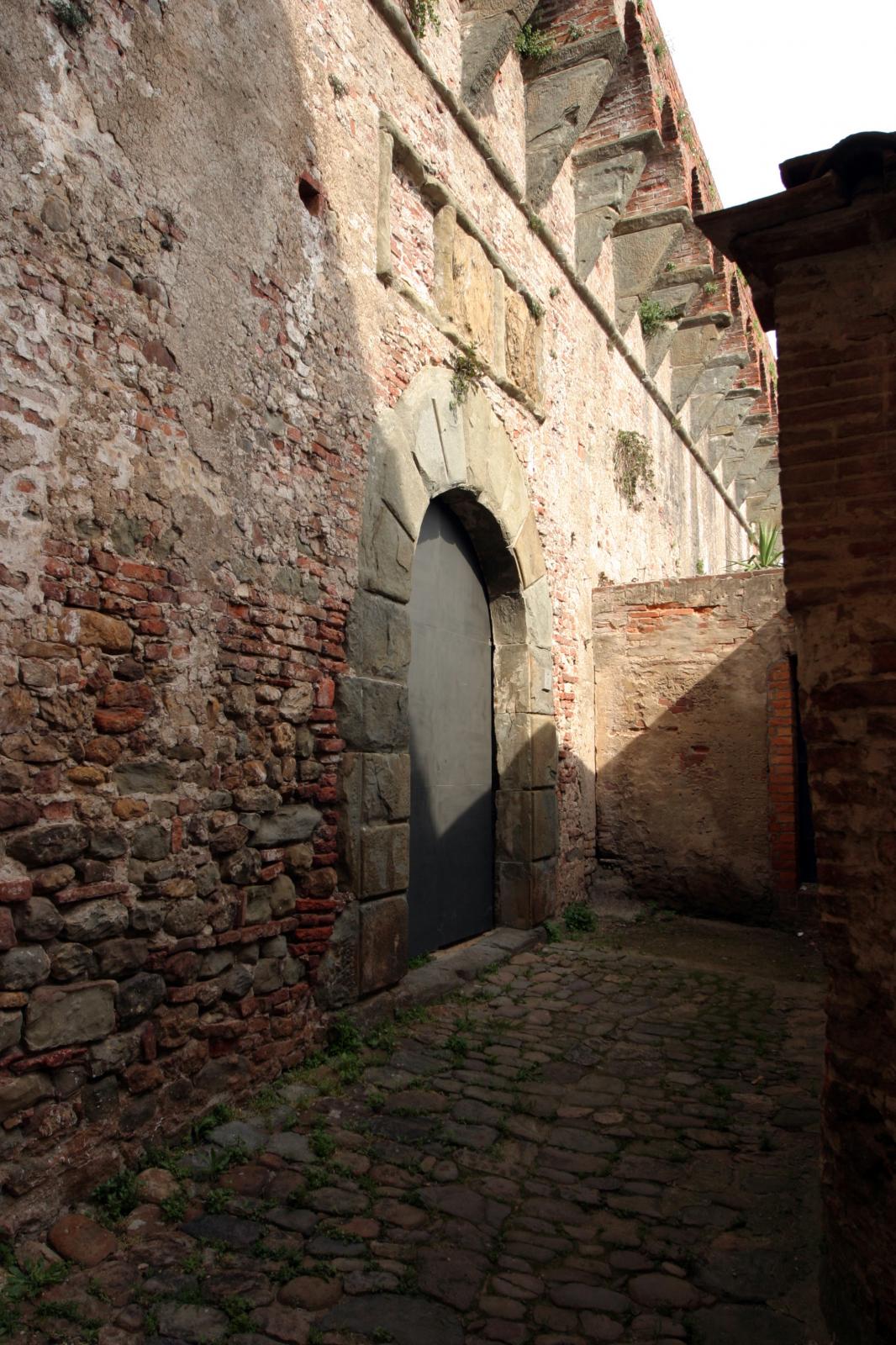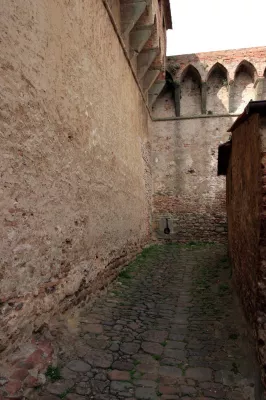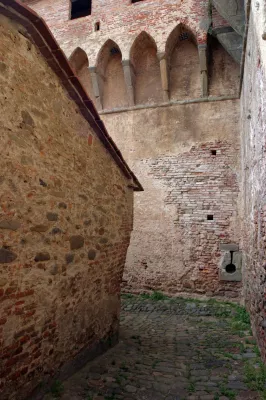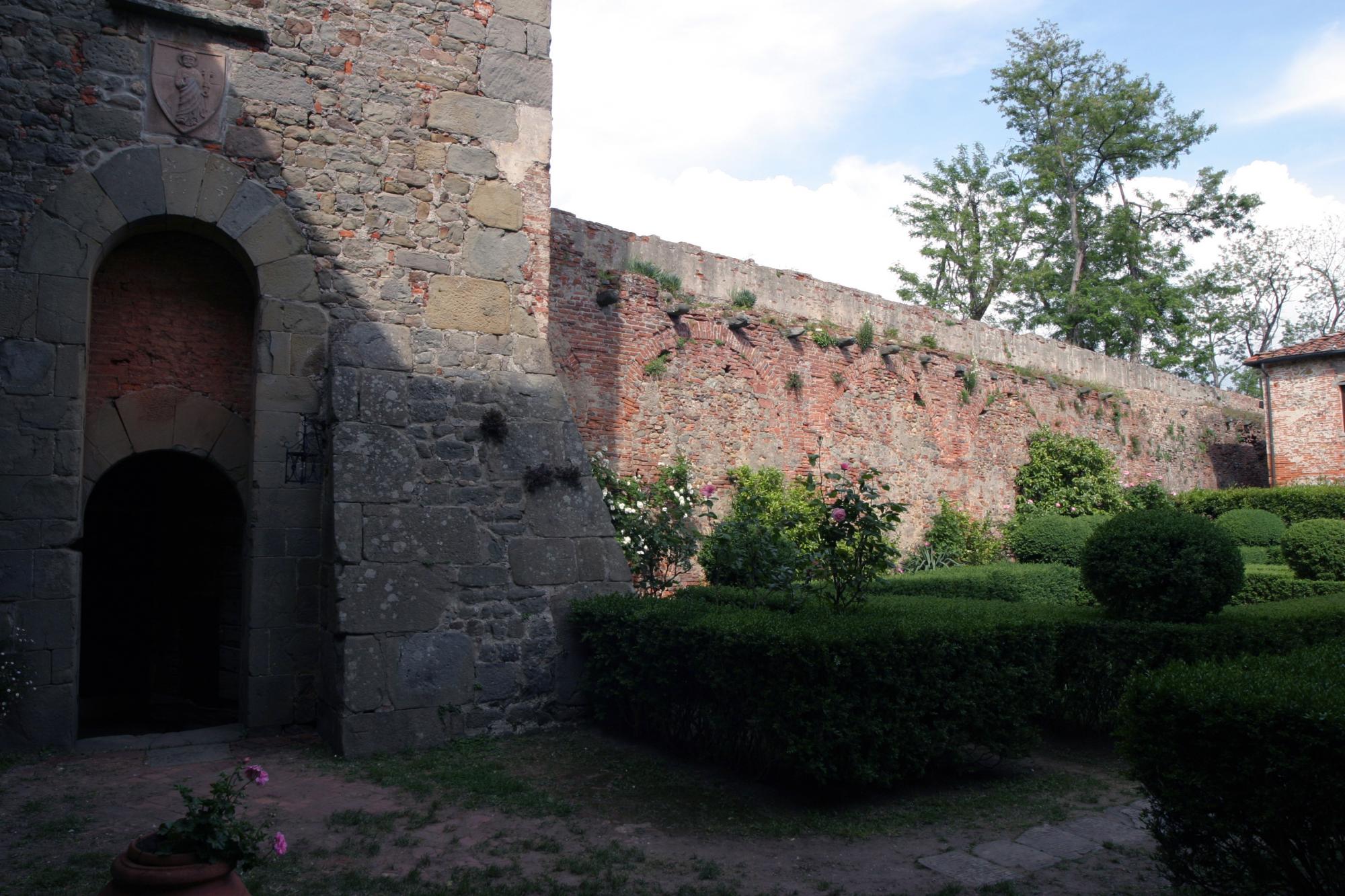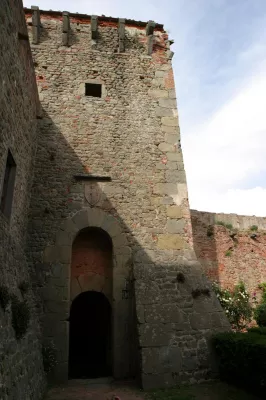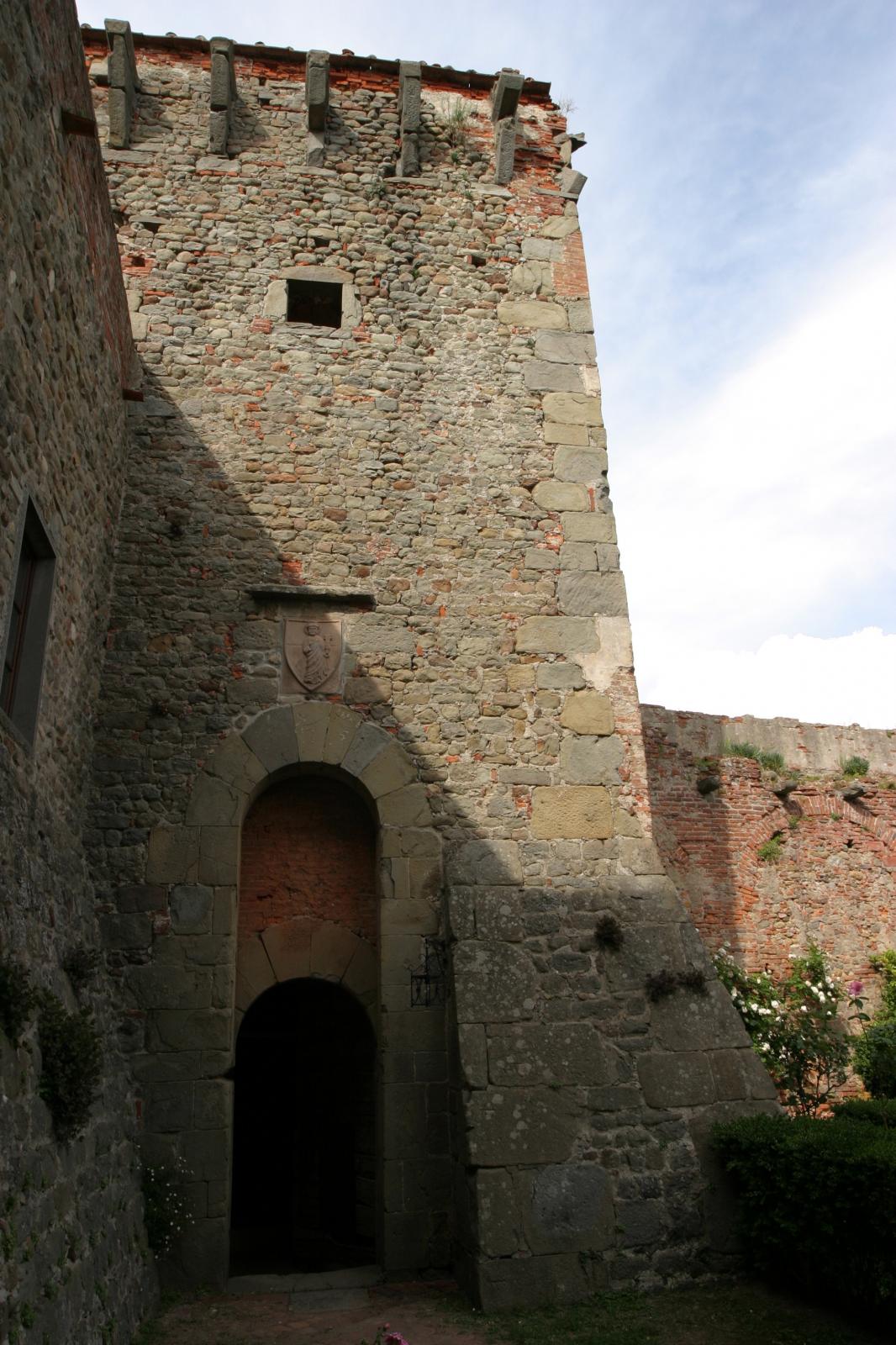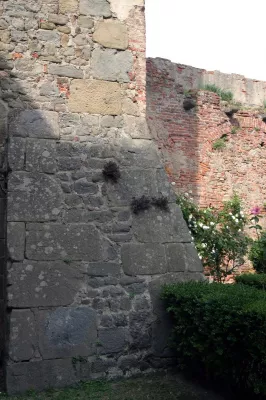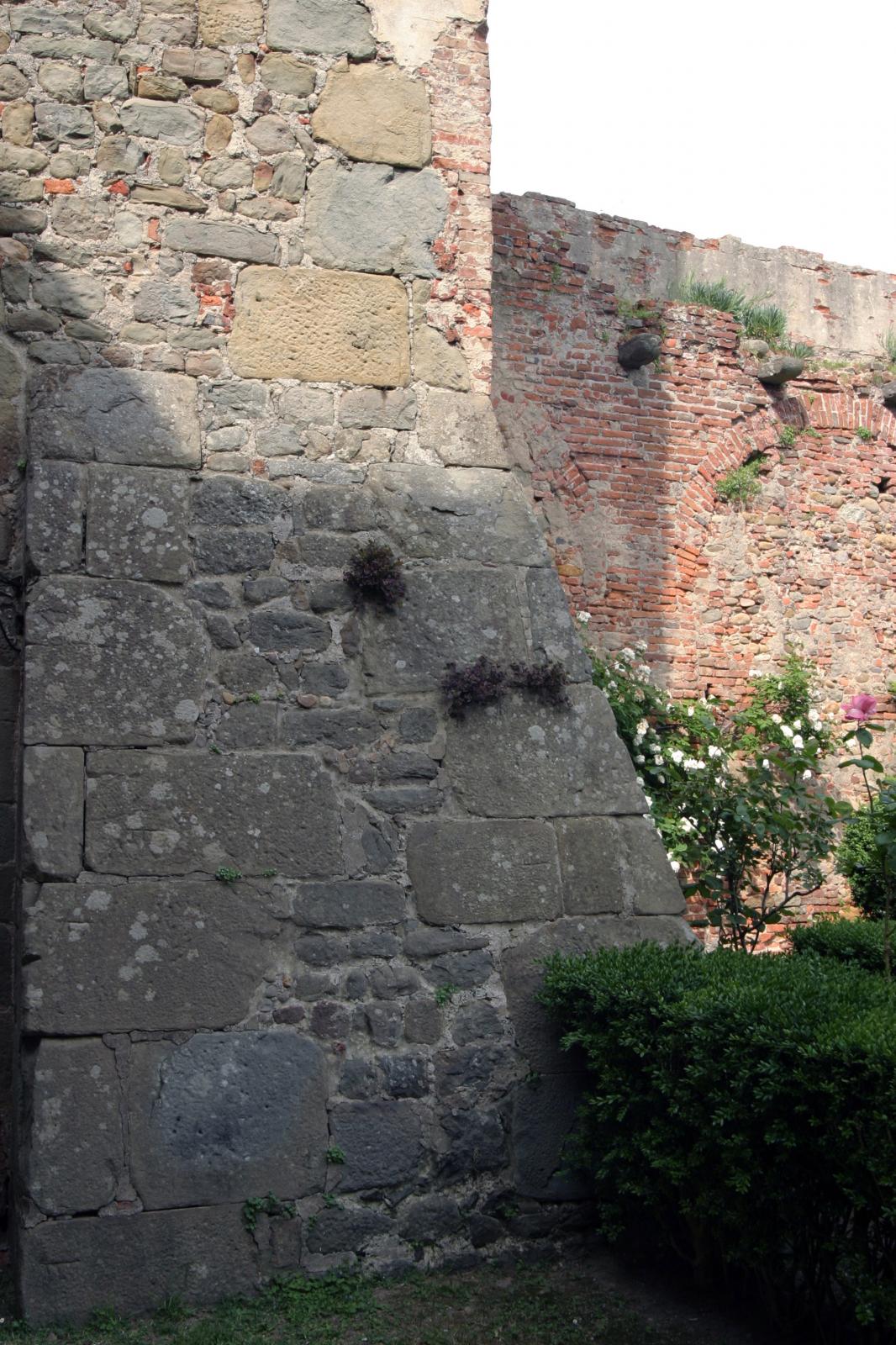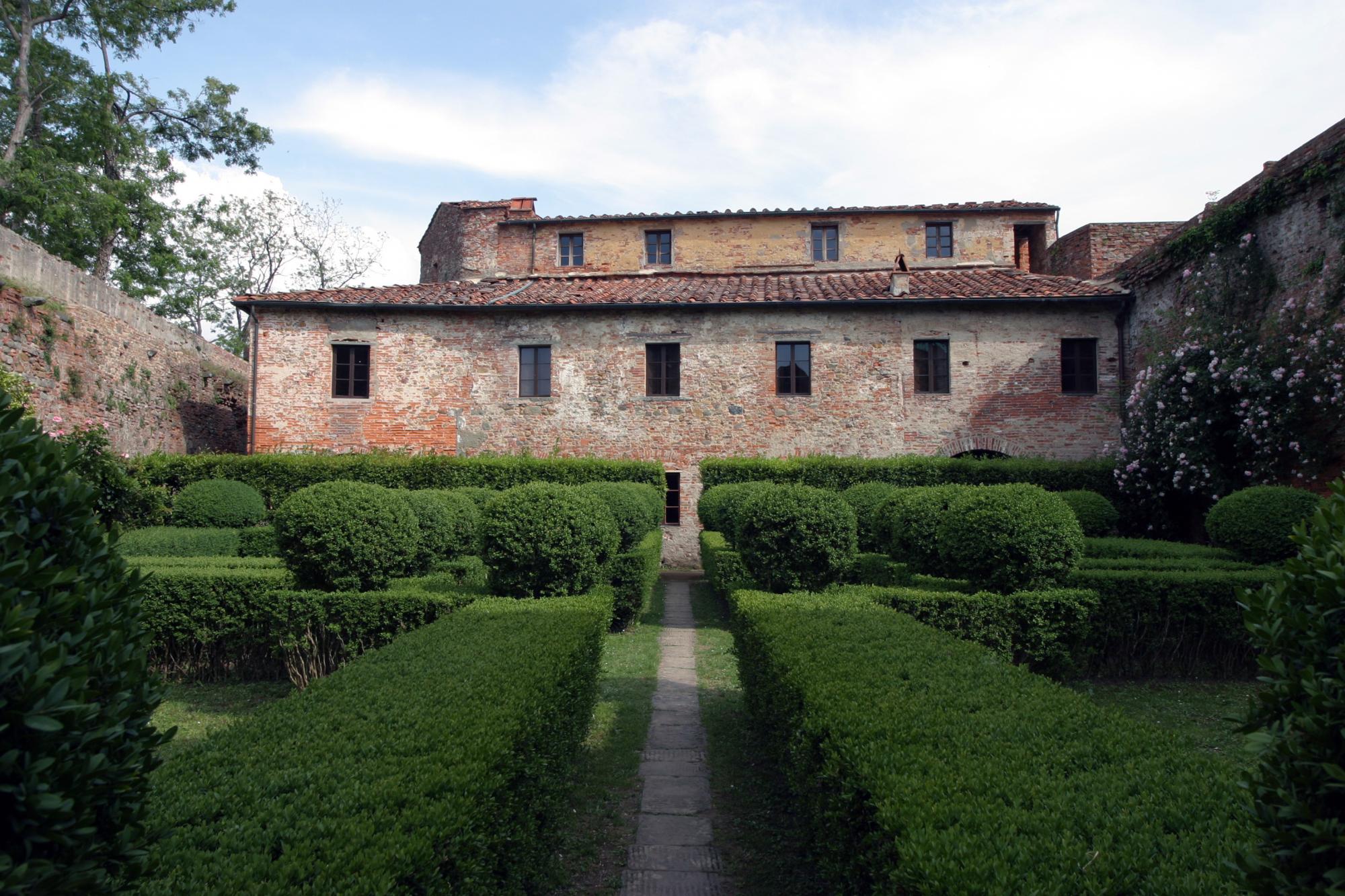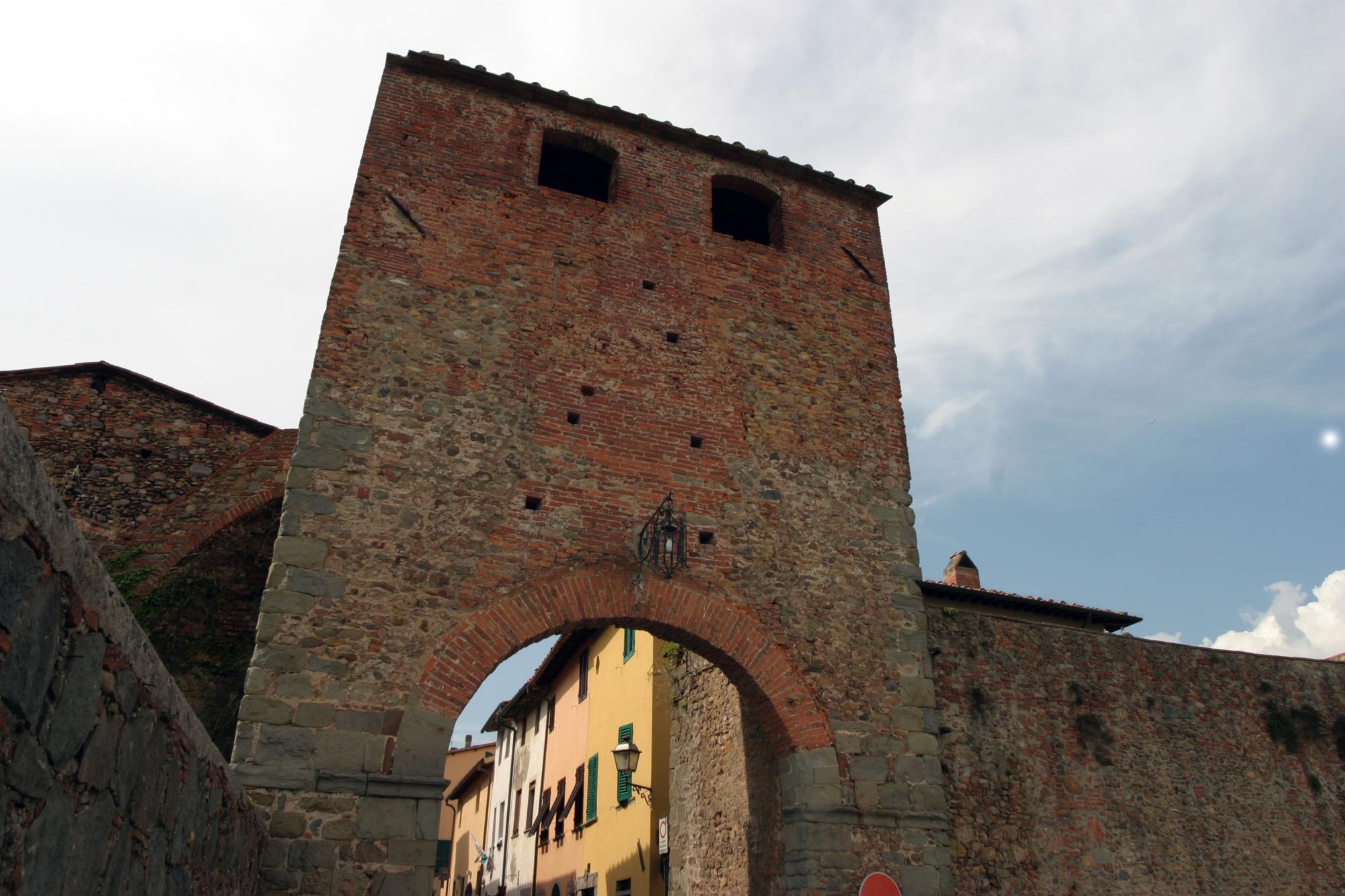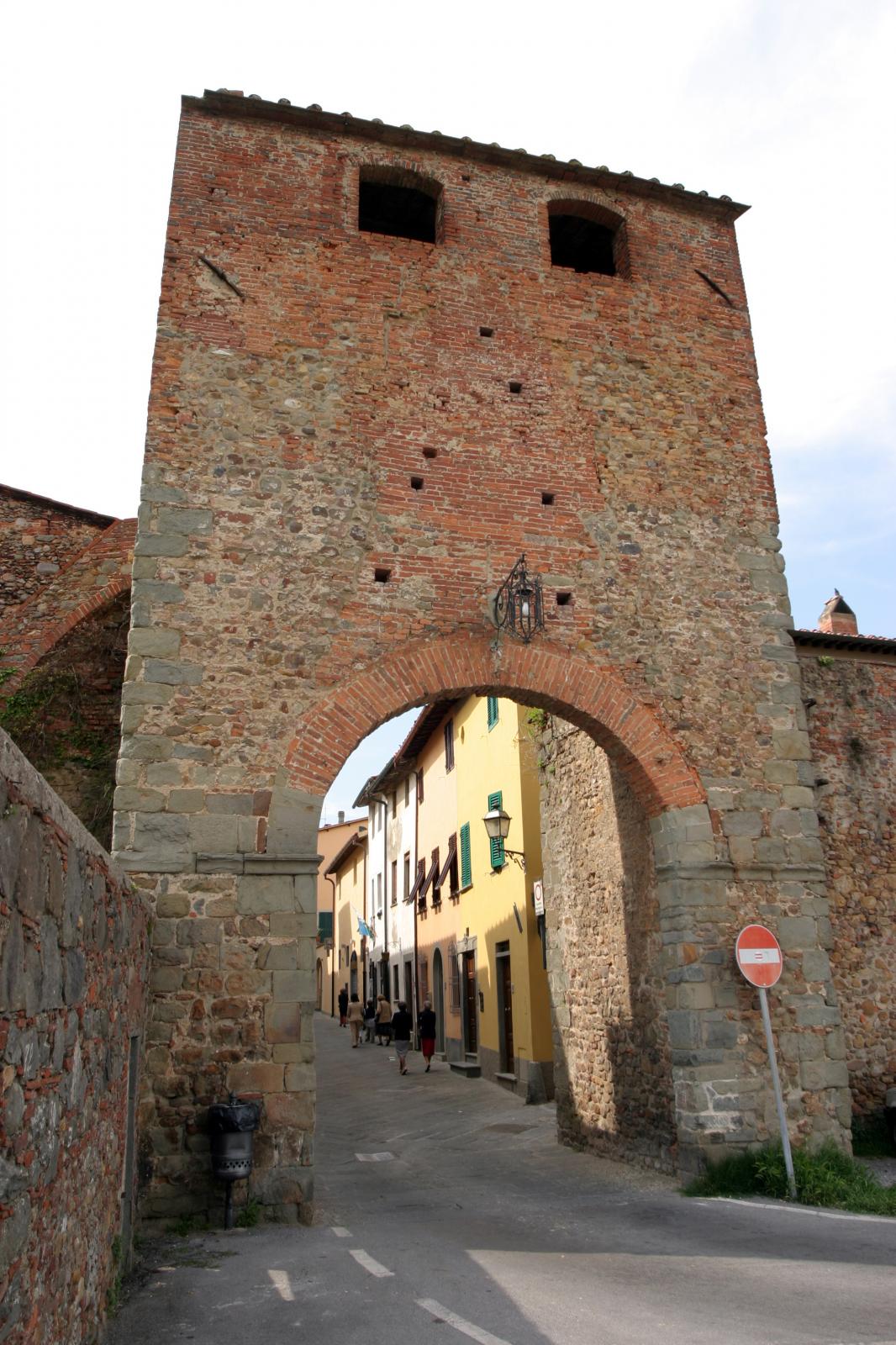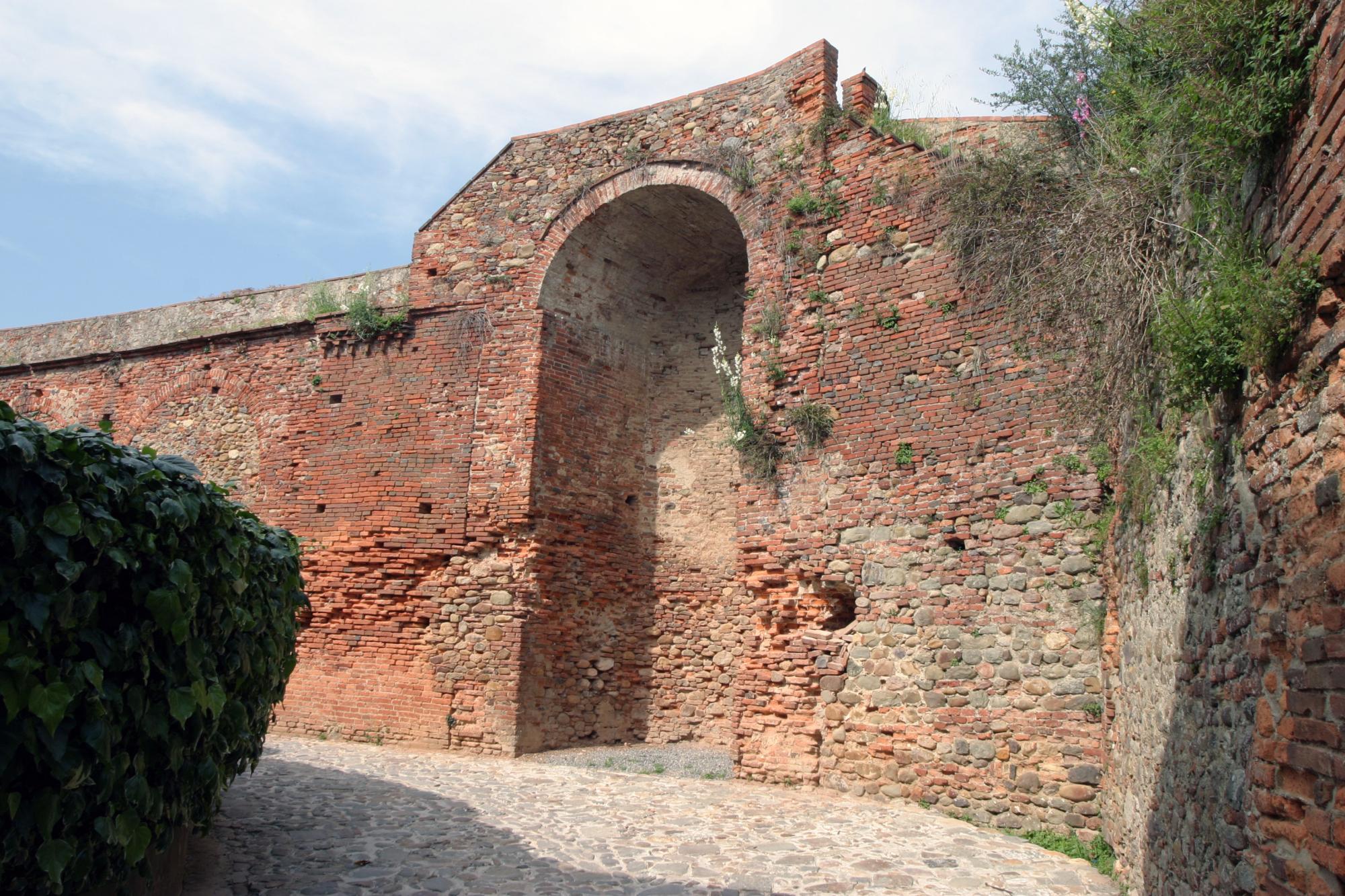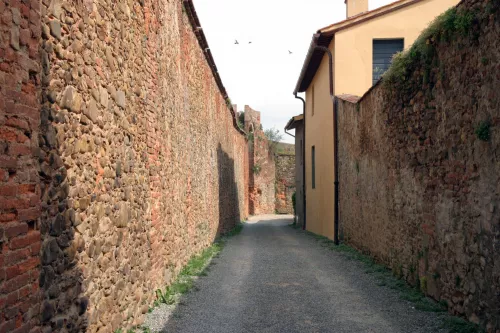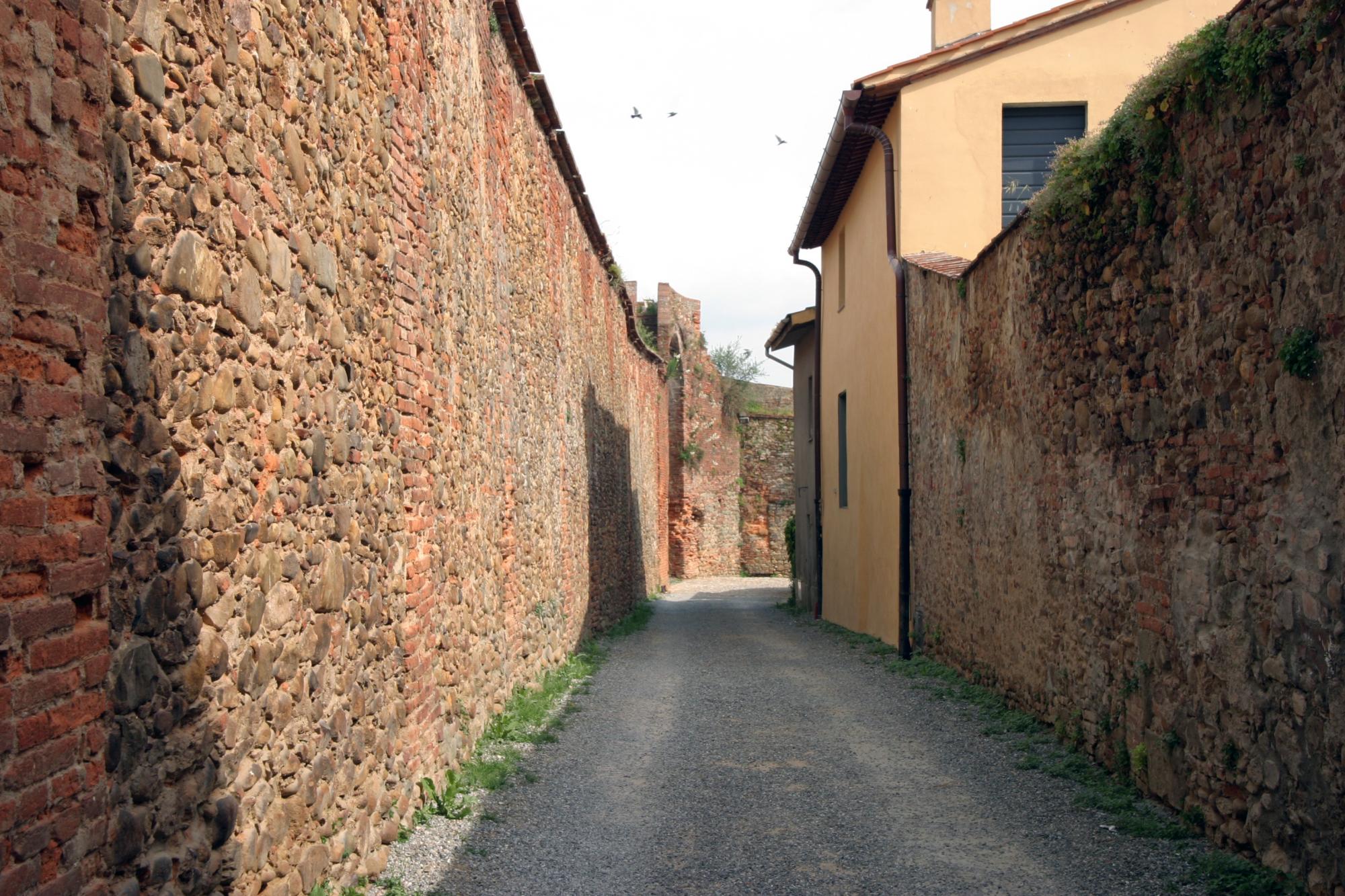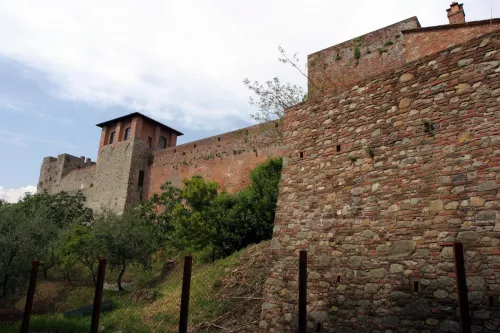 Montecarlo is easily reachable from Florence following the A11 Firenze-Mare until the exit 'Altopascio' and then following the signals.
Prior to 1333, the year when the walled town of Montecarlo and the Rocca was founded, on this hill rose the 'del Cerruglio' fortress, part of the fortifications of the nearby Castle of Vivinaia, now disappeared. Several documents record the 'del Cerruglio' fortress as being 'a badly aligned gothic building surrounded by mighty walls erected with squared masonry stones and protected by a fortress with keep and towers'.
During the fourteenth century the fortress played a strategic role in the wars between Lucca, Pisa and Florence. From its walls Castruccio Castracani, lord of Lucca, directed the movements of the army that helped him in 1325 to win the battle of Altopascio.
Ruins of the old fortress can still be identified in the northwest section at the highest vertex of the triangular shaped defence perimeter of the new Rocca, delimited by an imposing crenellated round tower [the Keep], connected with the other two corners through powerful curtain walls built in bricks and reinforced each with a quadrangular tower in the middle. Also the main front of the fortress, toward the city, is built in bricks, with a semicircular tower and double walled curtain: the external one with battlements and the inner one equipped with machicolations. The main gate on this side can be reached only walking through a tight path, delimited by walls equipped with machicolations and gun holes.
The fortress was renovated and enlarged by Carlo IV° and afterwards - in the sixteenth century - by Cosimo I de' Medici with the addition of two bastions (never completed) on the eastern front, in order to create a great courtyard for the Valdinievole's Army. In 1775 the fortress was dismantled and now it is a private property. The rocca is connected with the town walls, today fairly intact, even if only a few of the 15 original towers remains. The Northeast side is naturally well defended and it was built without towers. Three town gates are well preserved: the Florentine Gate and the smaller Lucca Gate were built in the 14th century, the Porta Nuova (New Gate) is of the 16th century.
Info:
Fortezza di Montecarlo - Via Fortezza, 4
55015 Montecarlo (Lucca) Ph/Fax +39 0583 22401
email : fortezzadimontecarlo@virgilio.it - letizia.menchini@virgilio.it
Opening hours:
May– October: saturday and sunday 15.00-19.00, during the week with appointment only.
November– April: only on appointment.