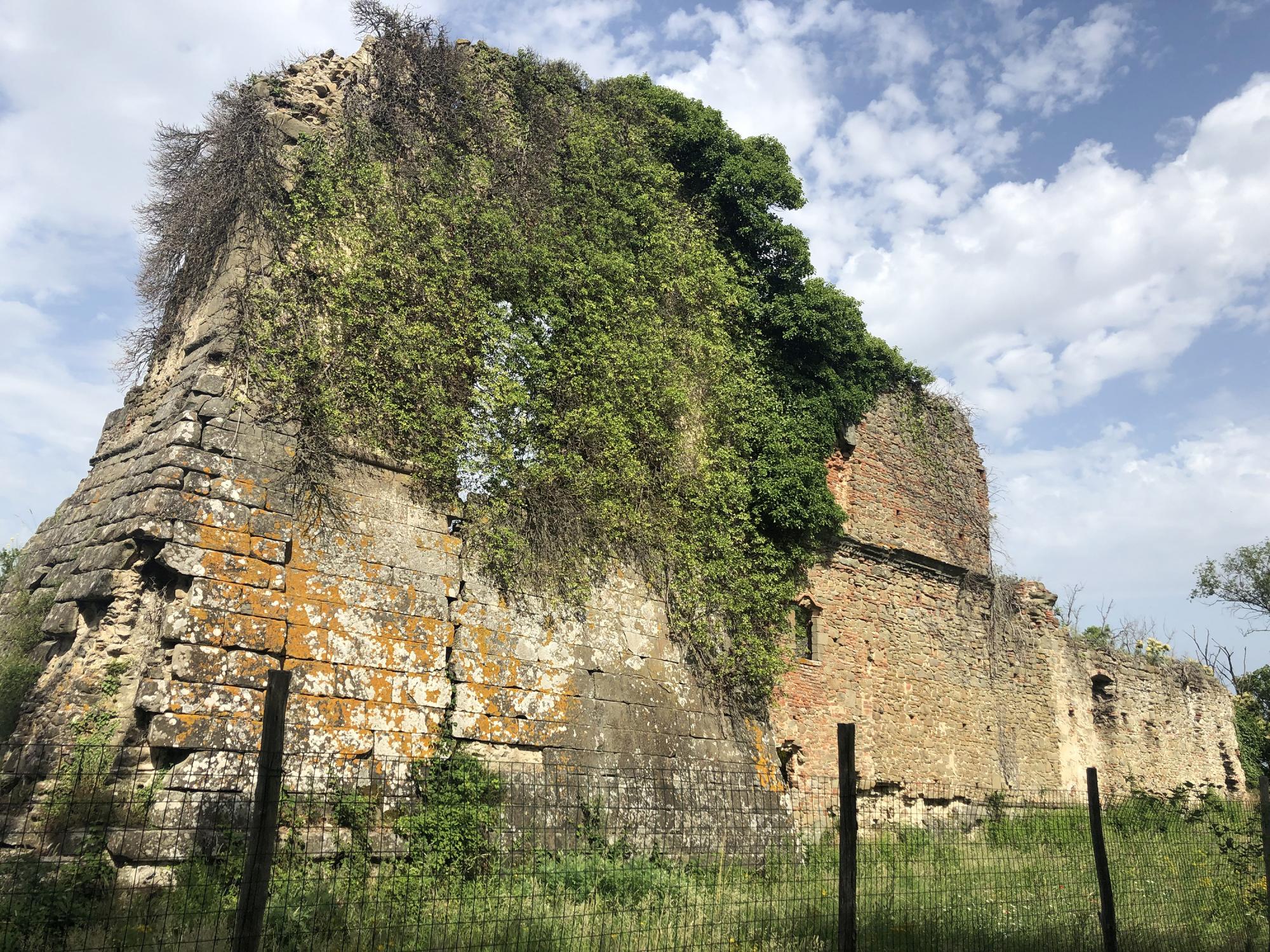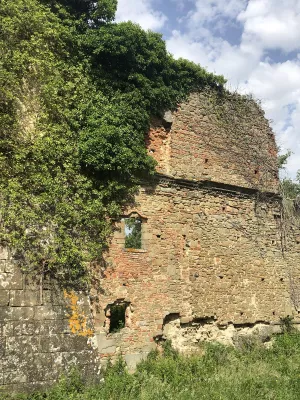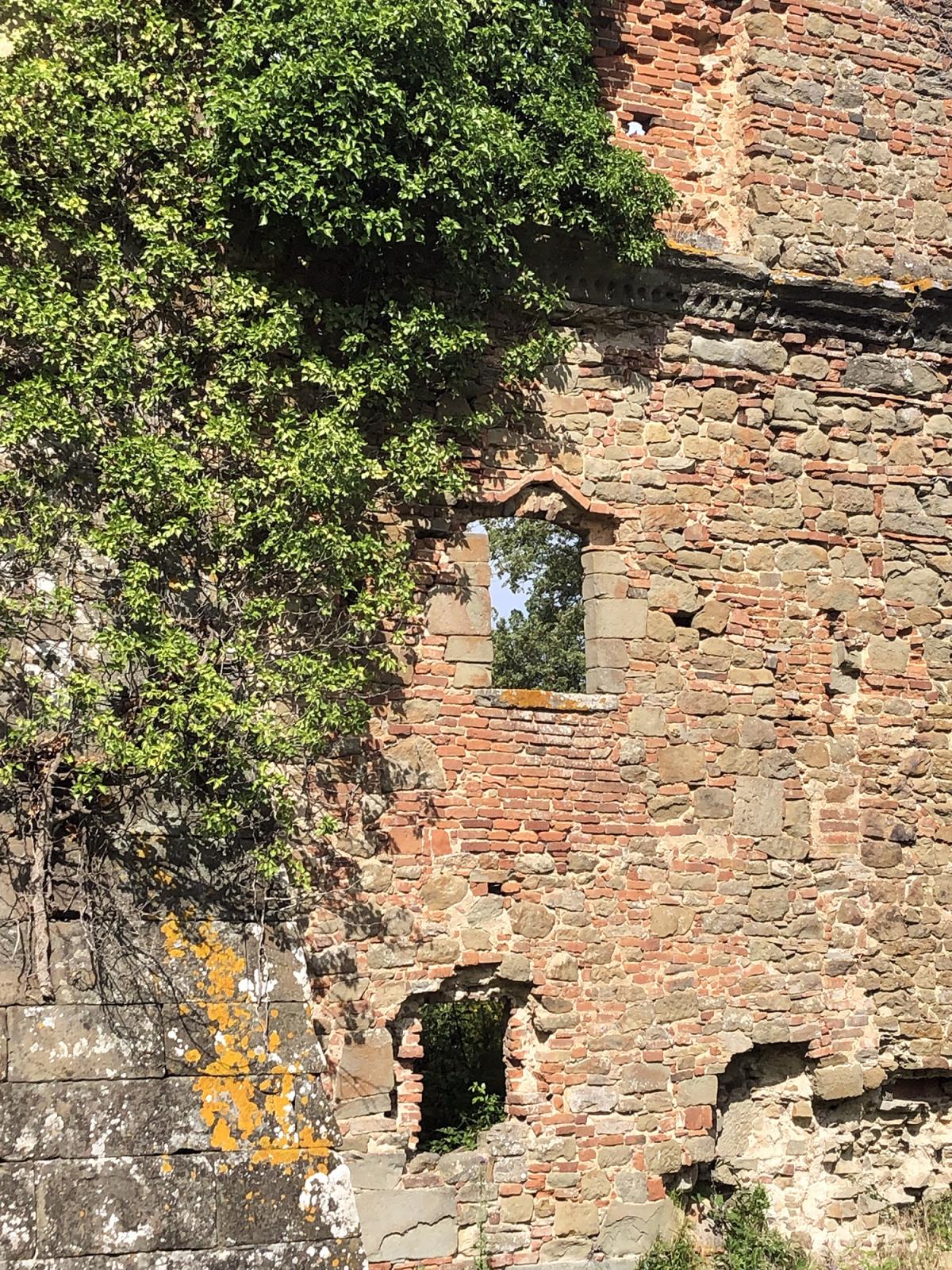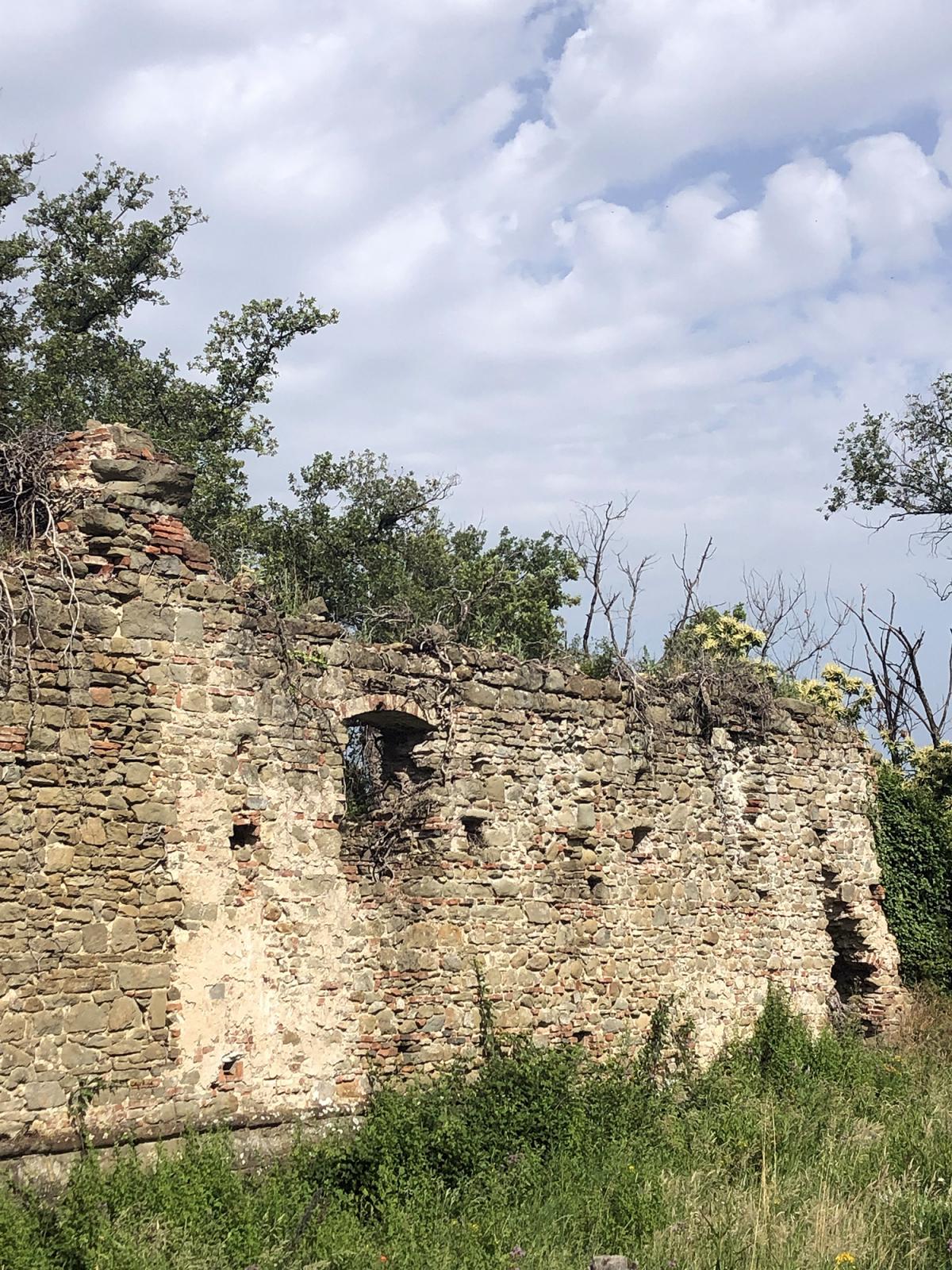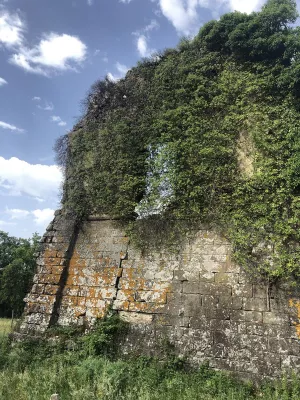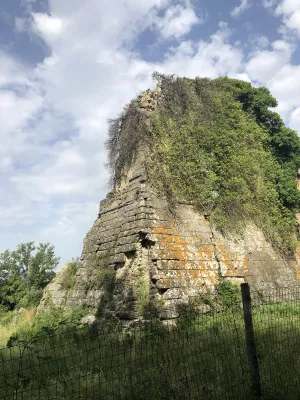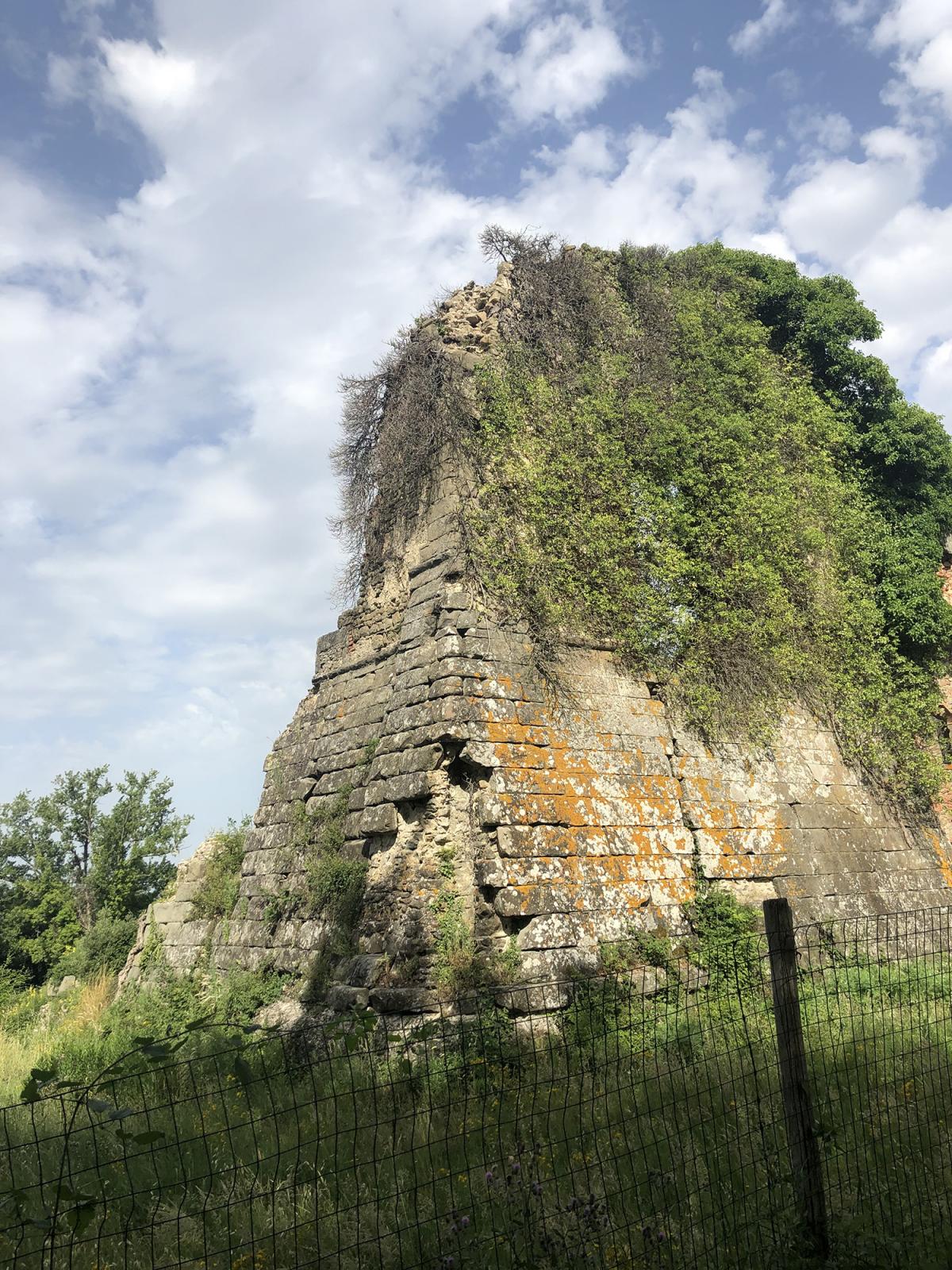 The ruins of Palazzaccio are located in a romantic and picturesque setting amongst fields and chestnut woods on the hills of Poggio di Firenze. You can reach the Palazzaccio following the Via Chiantigiana to Grassina, and from here following the signs for S. Polo in Chianti. As soon as you pass the village "La Capannuccia" turn left for S. Andrea a Morgiano, and at the first crossroad take a right on to the Via di Belvedere towards the Oratorio di S. Donato a Campignalla. Continue going up until you reach the villa/farmhouse of Tavernuzze and at the first crossroad go to the left on to an unpaved road and leave your car her. Walk past a farmhouse and follow the red and white CAI (Alpine Club) markings until you reach the ruins.
Palazzaccio di Marcignano is the name by which today we call the ruins of the Castle of the Da Gavignano. The fortress formed a defensive triad with the castles of Tizzano and of Musignano, situated off the road that led to the Maremma, protected and connected (there is a legend of a mysterious underground passageway) to the
outpost found above the building of Gavignano.
The structure, of remarkable size, is in a terribile state of preservation and entirely covered by vegetation, in particular by ivy. Only the perimeter of the truncated tower is easily recognizable.
A fault, today easily detected on the land, must have been the first cause of its abandon, triggering the beginning of an increasing deterioration that eventually found only one tower still standing, reinforced by a bastioned wall joined to another wall. This wall was embellished by an elaborate cordon (ornamental projecting course of stone where the parapet wall joins the scarp) and elegant windows, amongst which stands out the remains of a mullioned window decorated in sandstone, subsequently damaged.
The Palazzaccio was mentioned as being a fortress with tower in good condition in 1583, according to the design found on the Piante di Popoli e Strade "Map of the Population and Roads" (1580-1595) in which even the crenellated perimeter wall appears.
The interior spaces, where the pavement was much lower than the actual one, must have been covered by cross-vaults in brick of which remain only the markings where the arches once were, and is datable to the beginning of the 15th century. Today it is almost completely invaded by large chestnut trees that have grown here after the fortress's abandon. Here you will see a well perhaps connected to a cistern, and you can also see the remains of rooms and other structures.