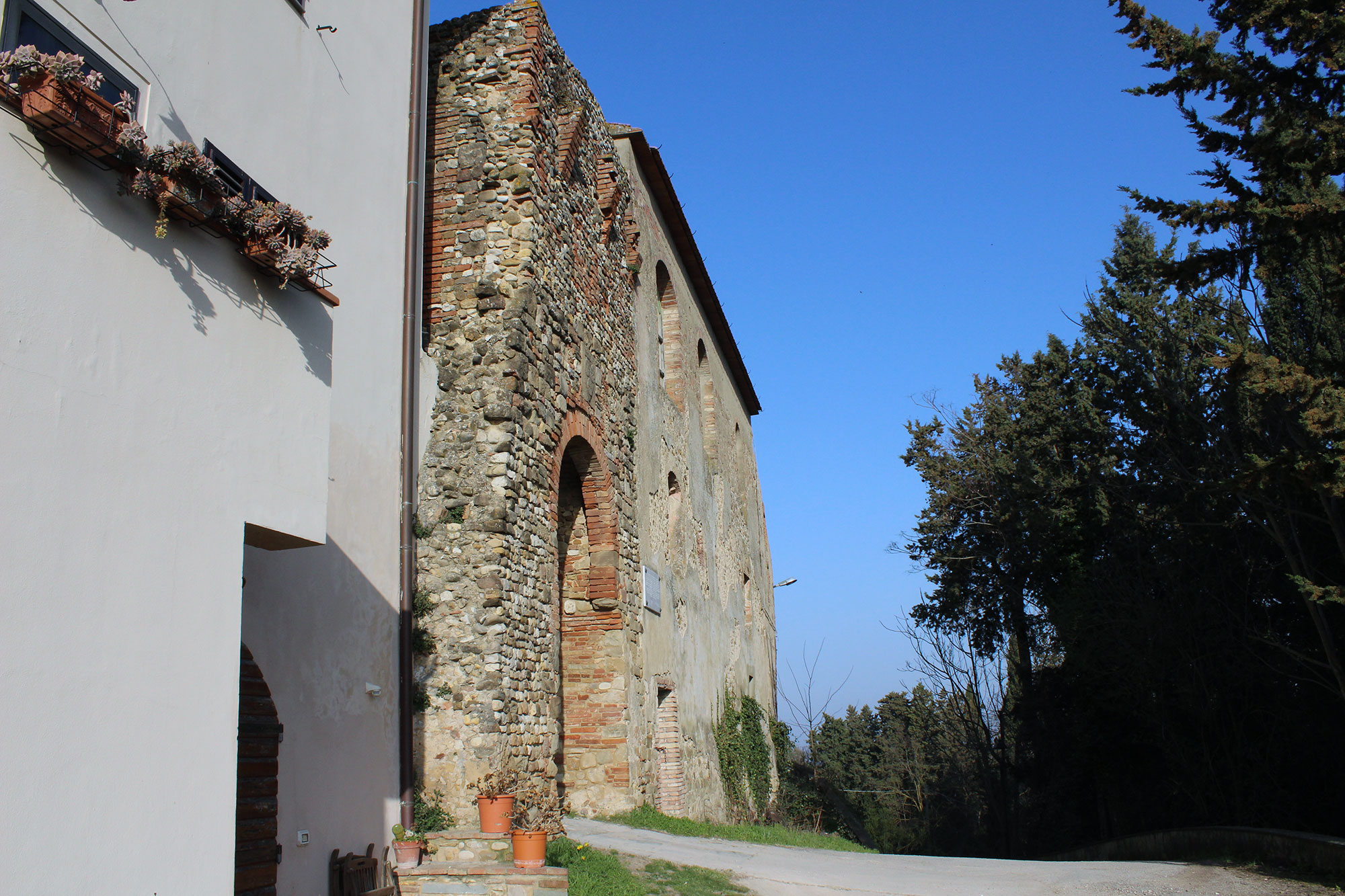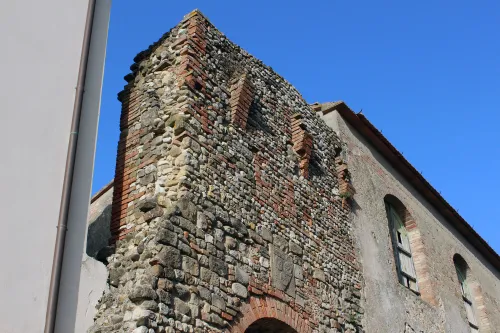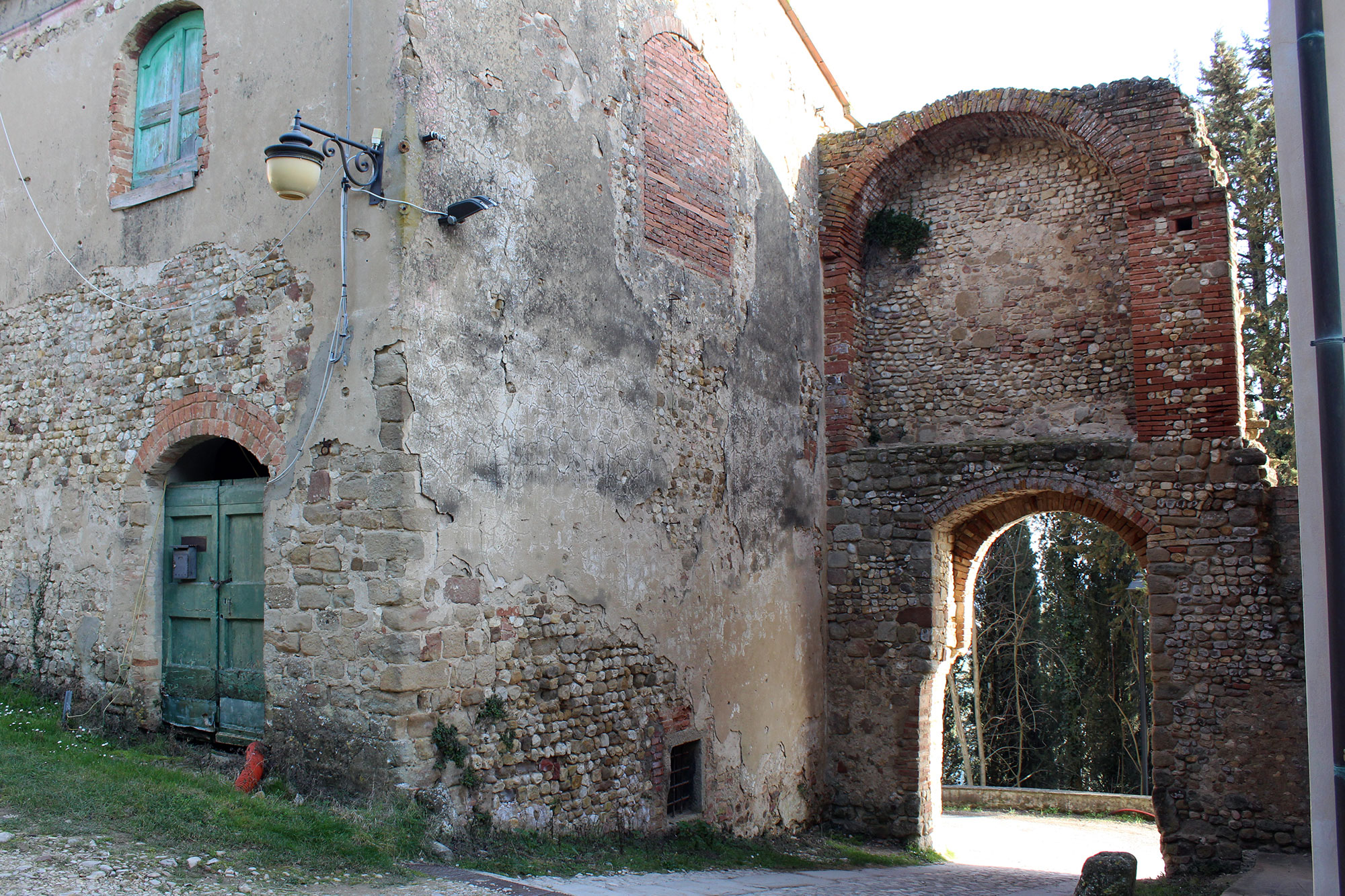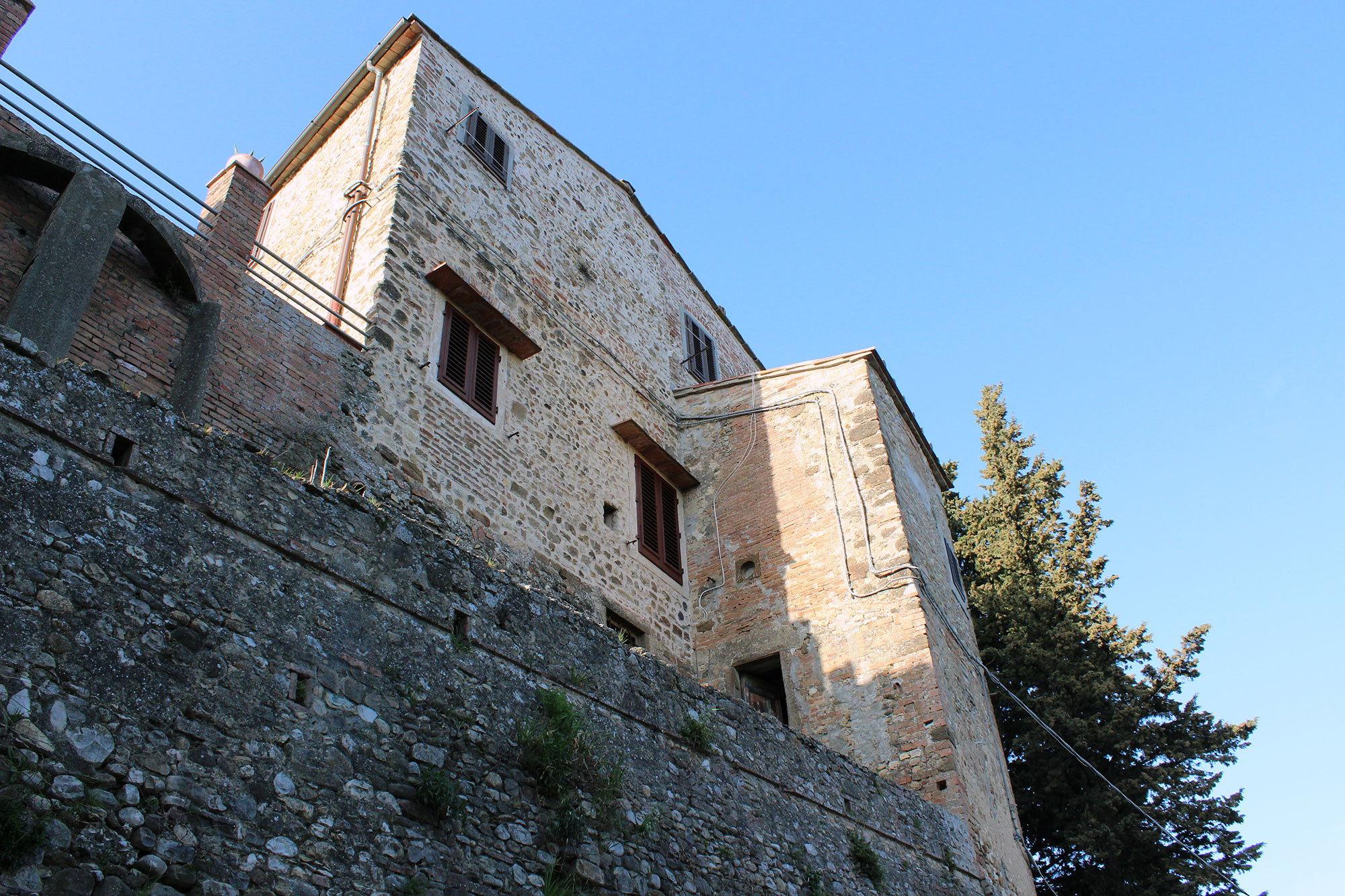 Lucardo rises along the road thar connect S.Casciano and Certaldo, not far from Marcialla, in the heart of the Elsa Valley.
What remains of the ancient fortified village of Lucardo rise on the top of a hill covered with vineyards and olive groves in the heart of the Val d'Elsa . This settlement is perhaps the most ancient of this area, now municipality of Montesperetoli. Its name derives from the German 'Leocard' or 'Liuchard'. Already before the year 1000 (since the 775 according to a bull of Carlo Magno of uncertain authenticity ) the bishop of Florence had properties here, in a document of that time is asserted that the S.Giusto Church of Lucardo was held to pay twelve coins to the bishop every year in the day S.Giovanni.
The small castle became property of the Counts Cadolingi di Fucecchio, through their Abbadia S.Salvatore a Settimo (today Badia a Settimo near Scandicci) and then of the Counts Alberti, that possessed also other celebrates castles in the Val d' Elsa like Semifonte and Pogna/Pogni, both destroyed by the Florentine Army in the 1203. During this war Lucardo was saved, it did not have the same fortune 60 years later when, after the battle of Monteaperti, the victorious Ghibelline troops entered the Guelphs Lucardo shaving the fortifications to the ground.
The village had to suffer other damages at the passage of the troops of Arrigo VII that dismantled Lucardo and the castle of Santa Maria Novella located on the naerby hill (today reconstructed in neo-gothic style). In 15° the century the locality became possesion of the Macchiavelli family that enriched therefore its already immense landownership.
The ancient core of Lucardo is still encircled by walls, in many spots are the houses themselves that form the curtain with their external facade, it conserved the unique medieval arched gate with remains of the brackets that helded the hoarding, is still identifiable also a square tower on the flank of the approach ramp to the aforesaid gate. Also the city plan is the simple original one of all the walled town of the Chianti area, with an irregular shaped public square on which all the buildings are facing each other, between which can still be identified a powerful, partially dismantled, great tower, formerly the keep of the castle. Just outside the town walls rises the Romanic Parish Church of S.Martino.