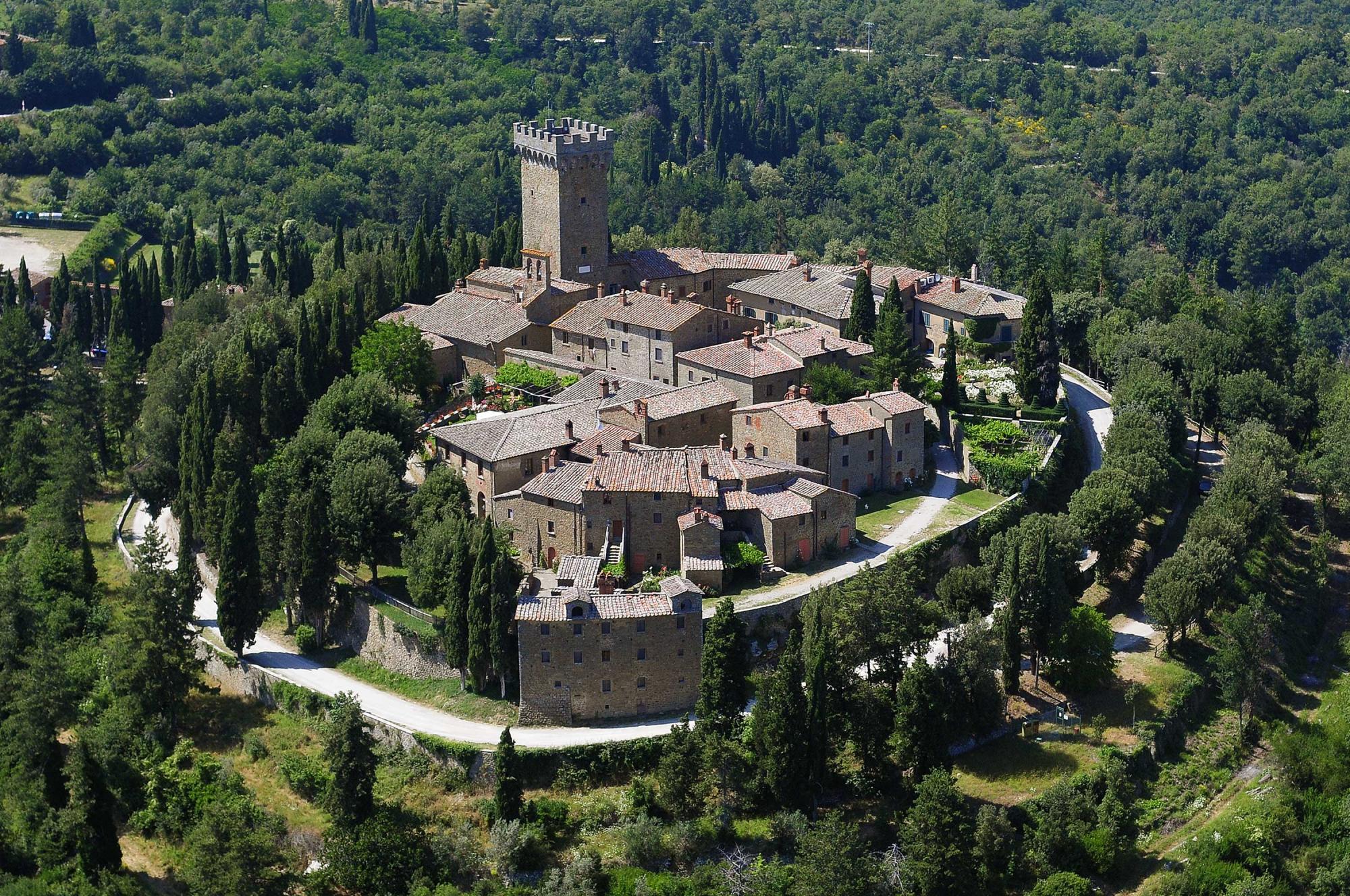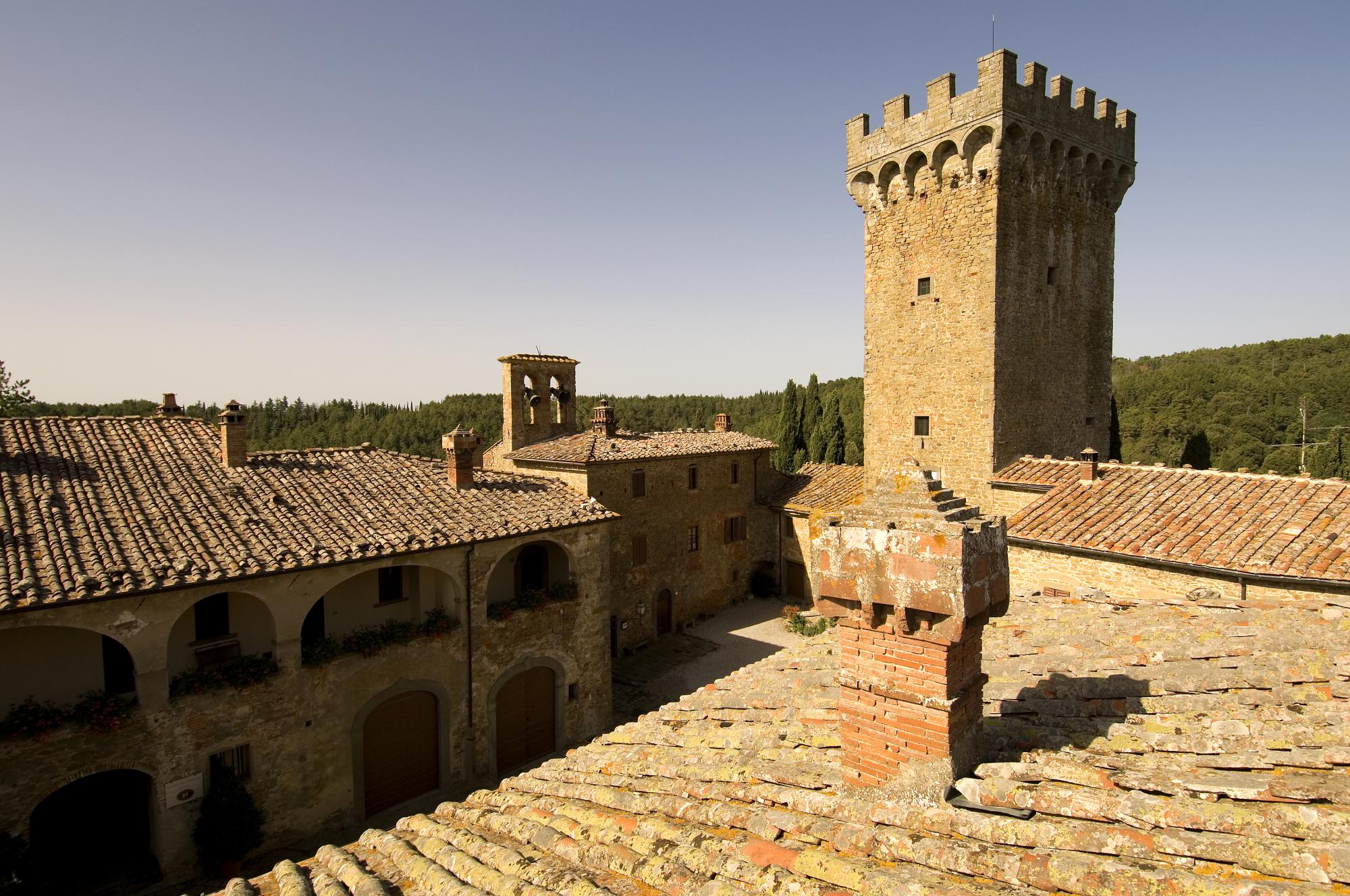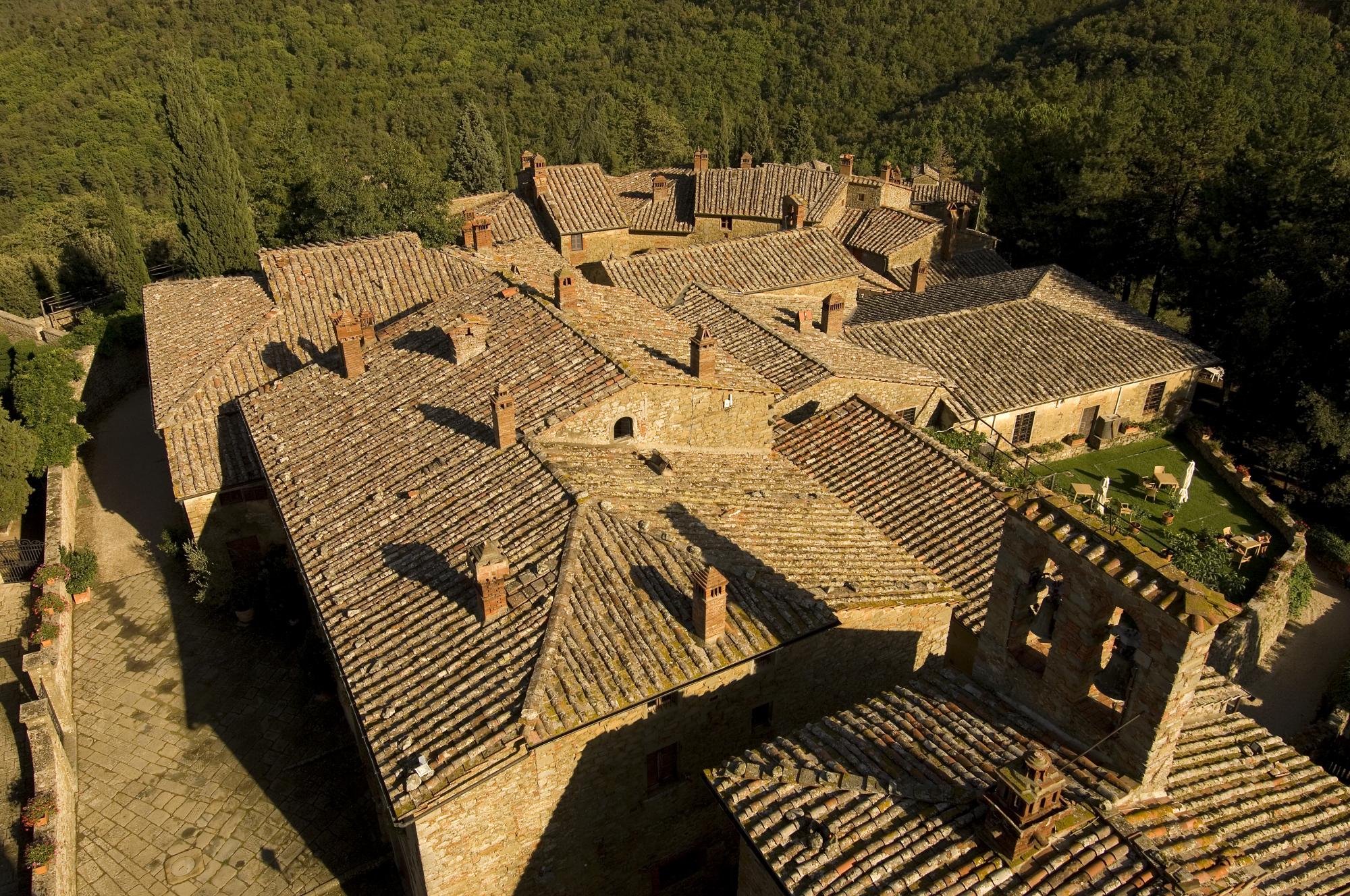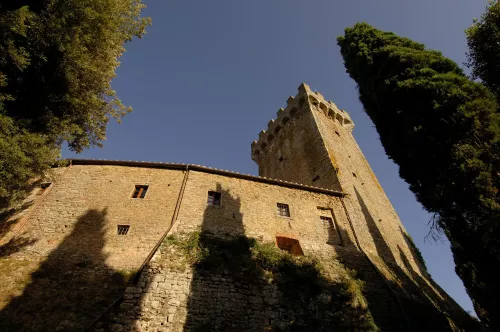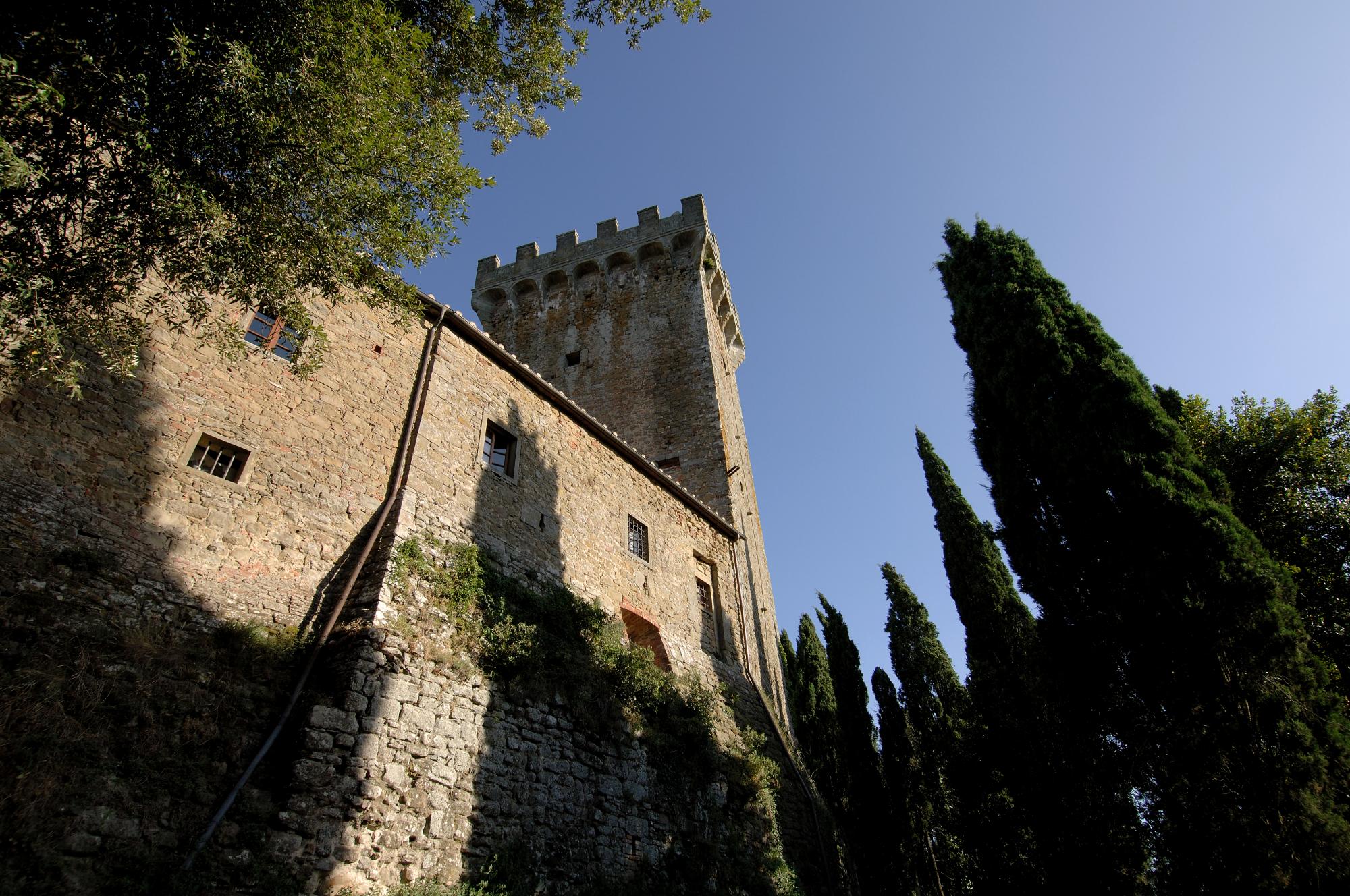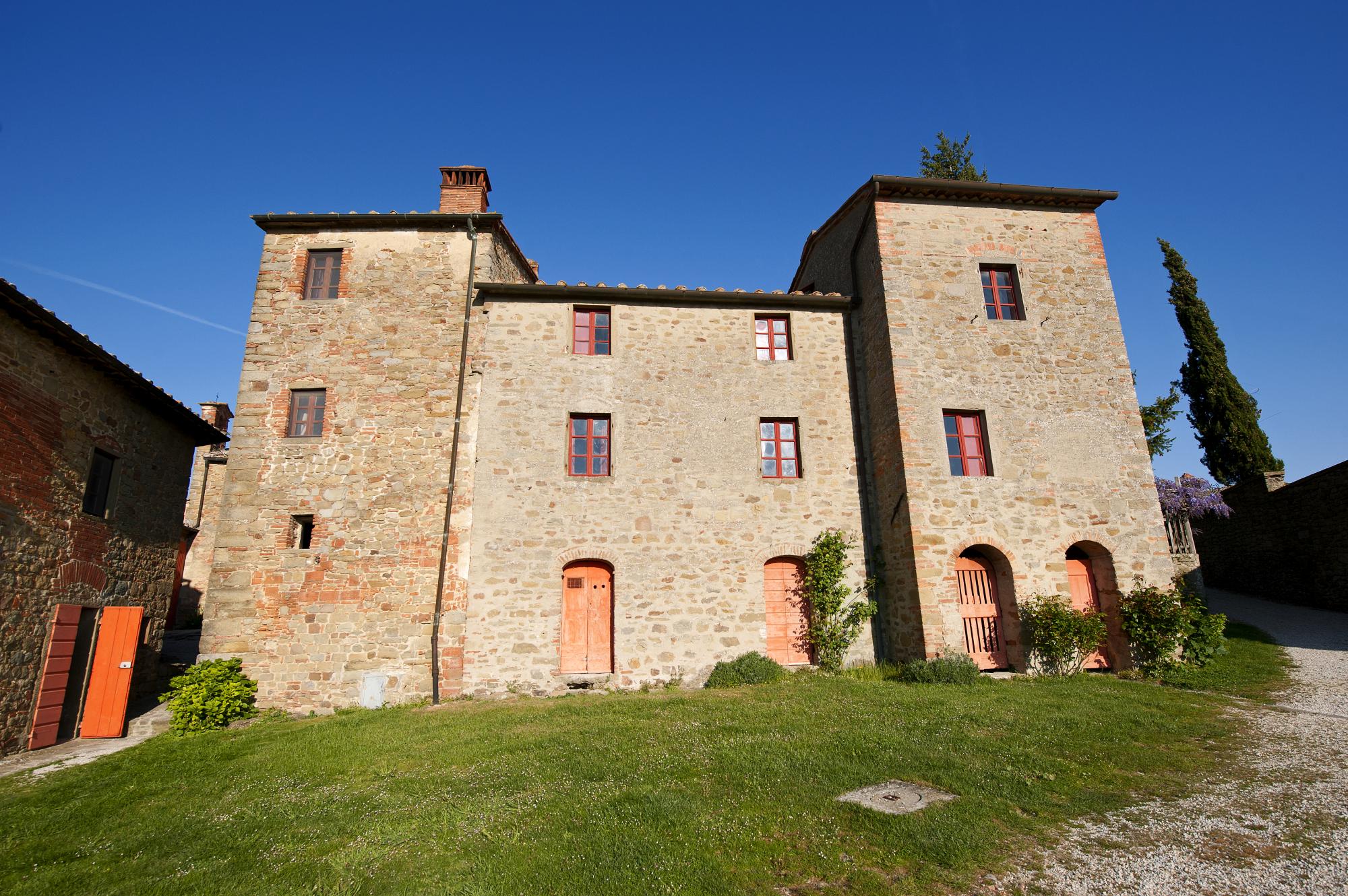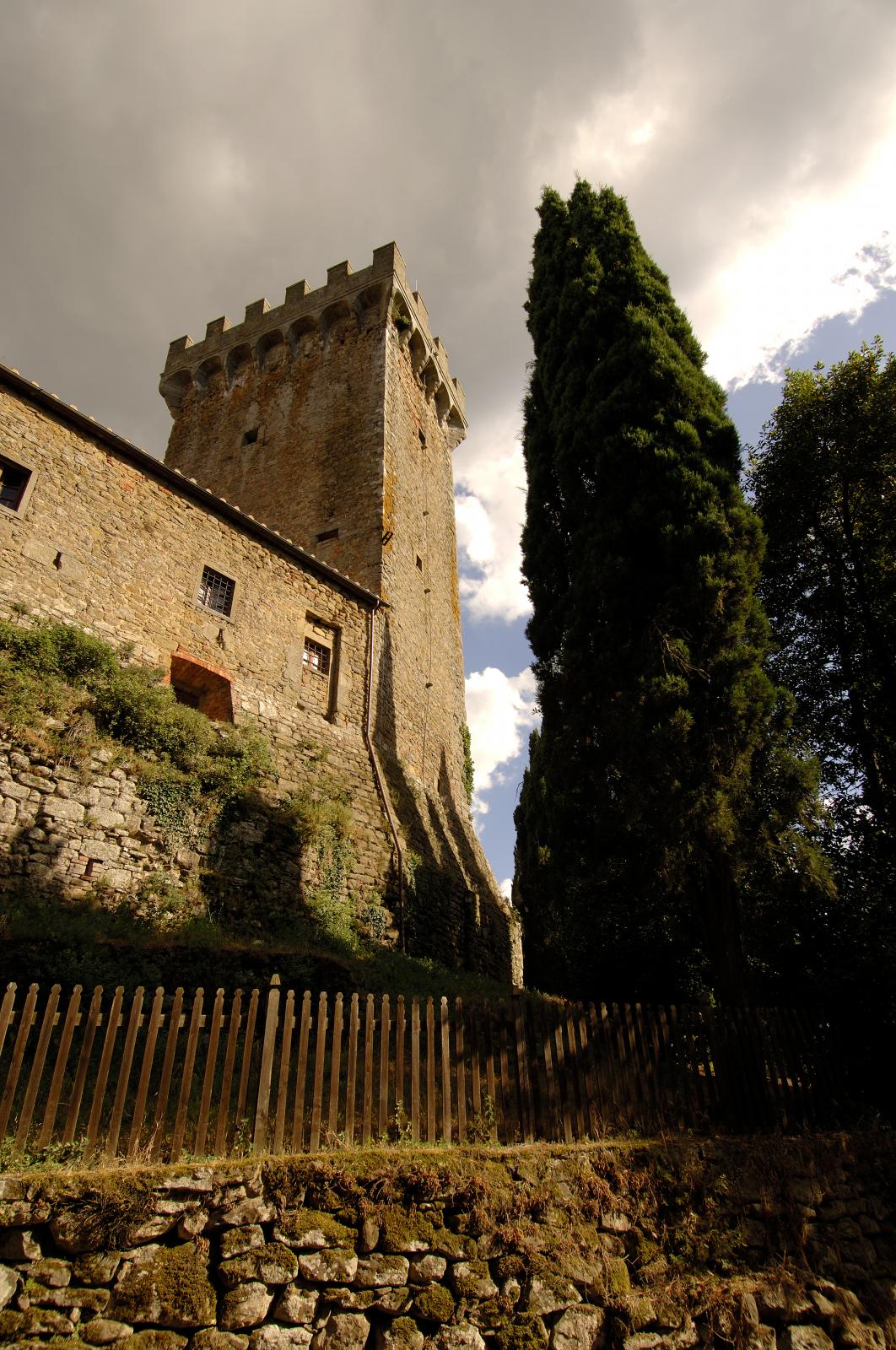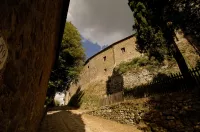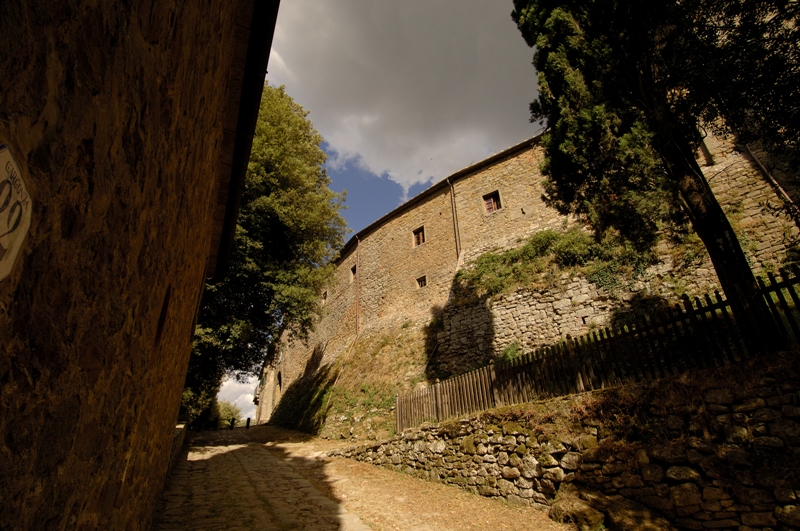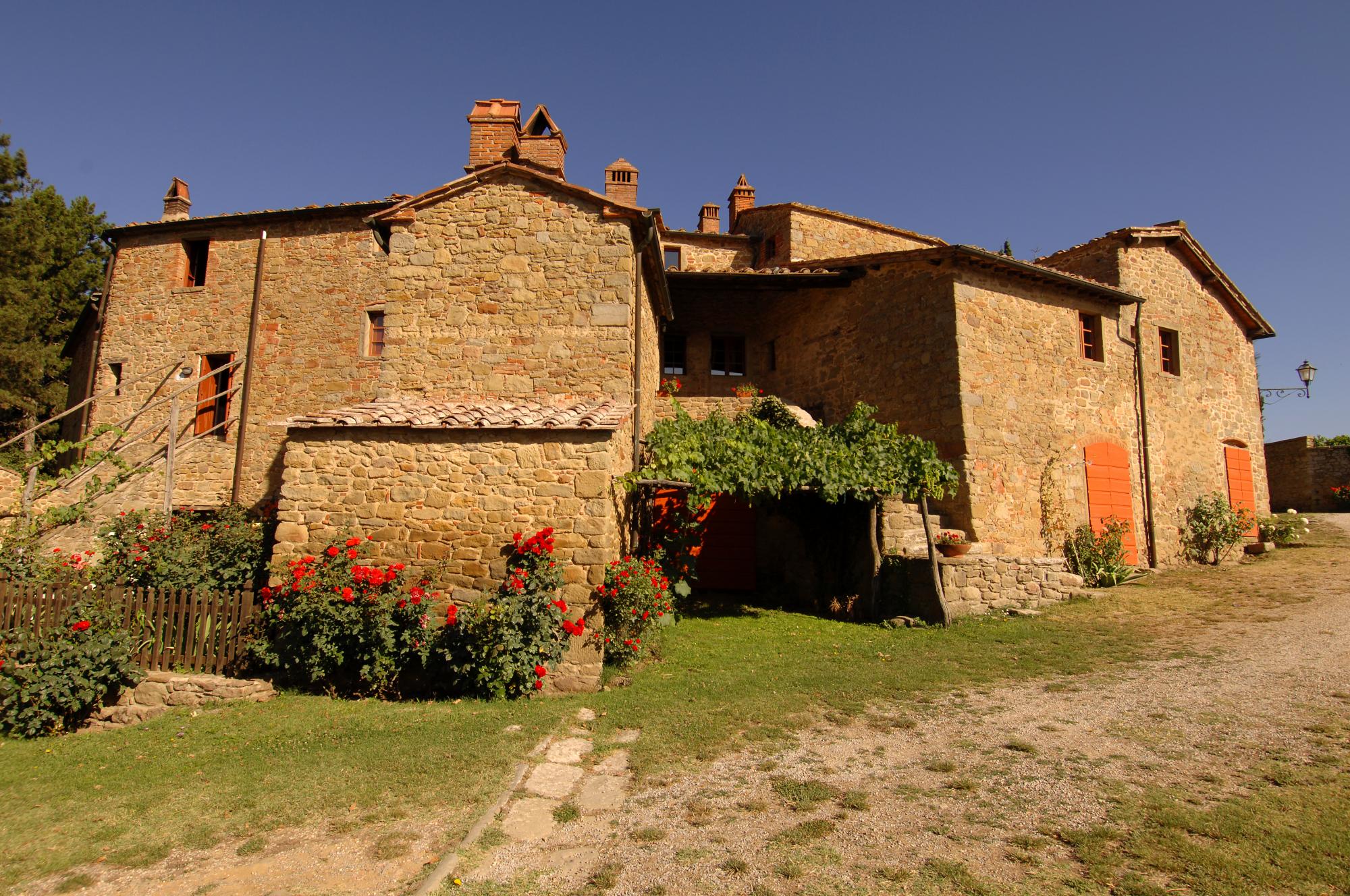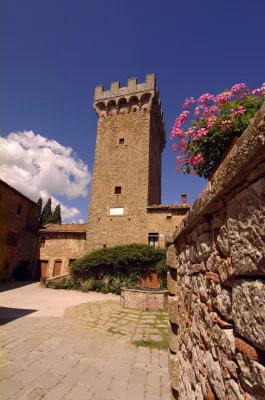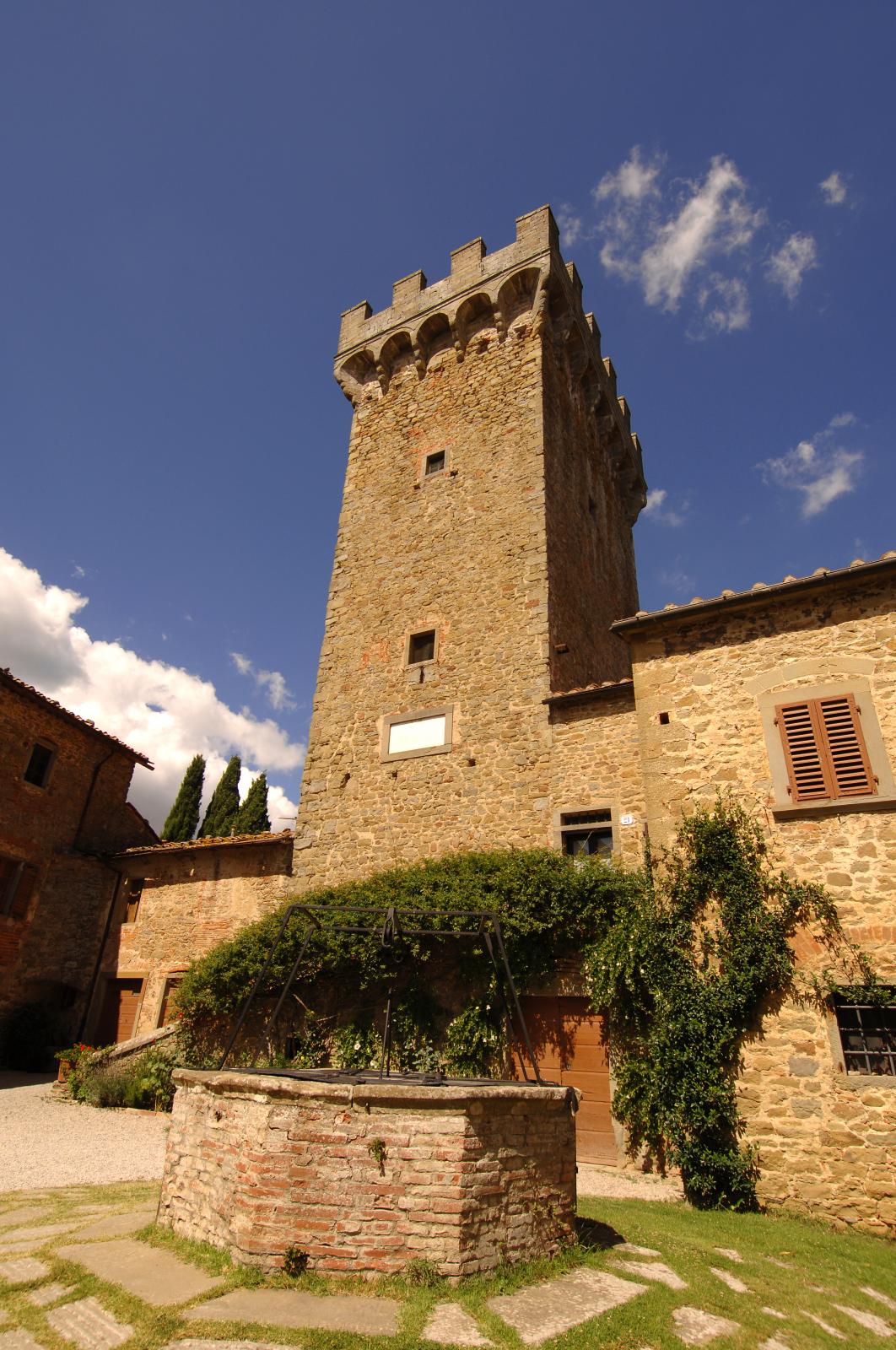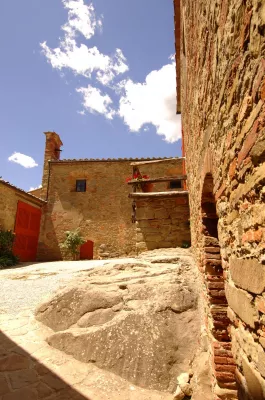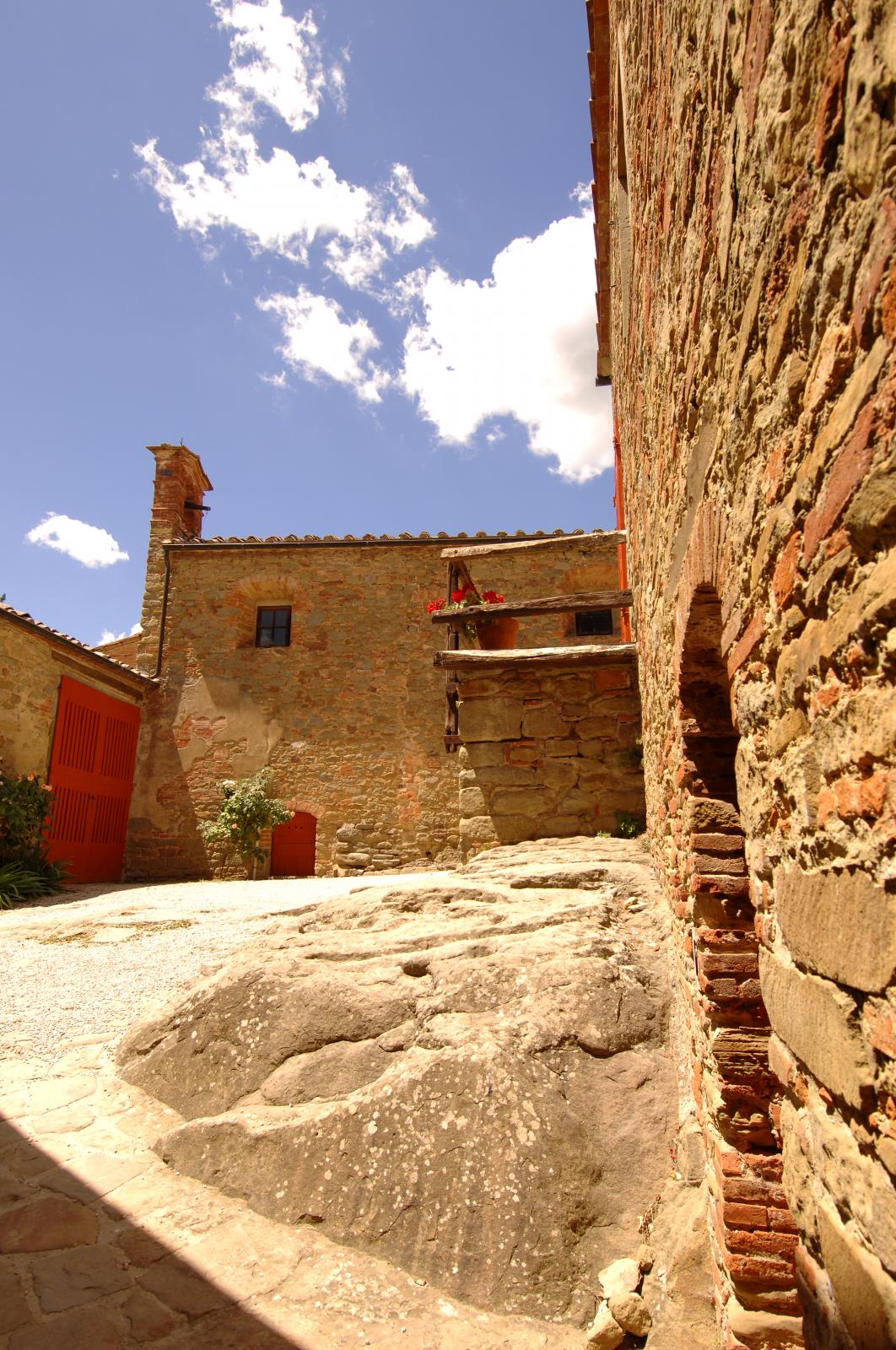 The little walled village of Gargonza is perched atop a hill overlooking Valdichiana (Chiana valley) between Arezzo and Siena in the municipality of Monte San Savino only 11 kilometers off the highway A1 exit "Monte San Savino".
The Castle of Gargonza is a magnificent archetype of a fortified Tuscan agricultural hamlet, with its tower/keep, considerable remaining walls, 13th century gate, 14th century Roman Church complete with bell tower and mullioned windows, and narrow alleys lined with medieval houses. Crowning a hilltop above the Chiana Valley, it is one of the most well-preserved fortified complexes in the entire Aretine (Arezzo) territory.
Under Aretinian rule as fief of the Ubertini counts, in the Middle Ages, the castle was often the object of dispute between the Guelphs and Ghibellines, like most of the small fortress in the zone, due to its important strategic position between the Chiana Valley and Sienese territory. Perhaps the most noteworthy event in the castle's long history was playing host to great poet Dante Alighieri, who part of the White Guelph faction, in 1304. He participated in the conference between the Aretines and the Ghibellines who had escaped from Florence.
Gargonza was attacked by the Florentine army in 1307, but avoided defeat thanks to the spreading of false news rumoring the imminent arrival of Cardinal Orsini's army in Florence. In 1381, the castle was sold to the Sienese Republic. However, just four years later, it was reoccupied by the Florentines.
Village inhabitants were not at all happy under Florentine rule, which led to a revolt in 1433. The armed reaction of the Florentine army leveled the suburb to the ground. Only the keep was left standing, the tower that still looms over the inhabited remains today.
In 1546, the castle fell under the Lotteringhi della Stufa family's control. At the end of the 16th century, the marquises Corsi, ancestors of the actual owners, gained control and transformed Gargonza into an agricultural estate. In the 18th century, the Grand Duchy's political reclamation of the Chiana Valley was also extended to the ground's hilly areas. It is interesting to observe that the present territory has maintained the imprint of this important intervention.
The agricultural period ended immediately after WWII, with the termination of sharecropping, causing a general exodus outside the country. Gargonza remained nearly uninhabited and in decline. In the 1970's, the count Roberto Guicciardini Corsi Salviati carried out conservative restoration work, aiming to maintain the genuine architectural values of the ancient medieval suburb. Today, Gargonza is an important country holiday estate and belongs to the Abitare la Storia association.