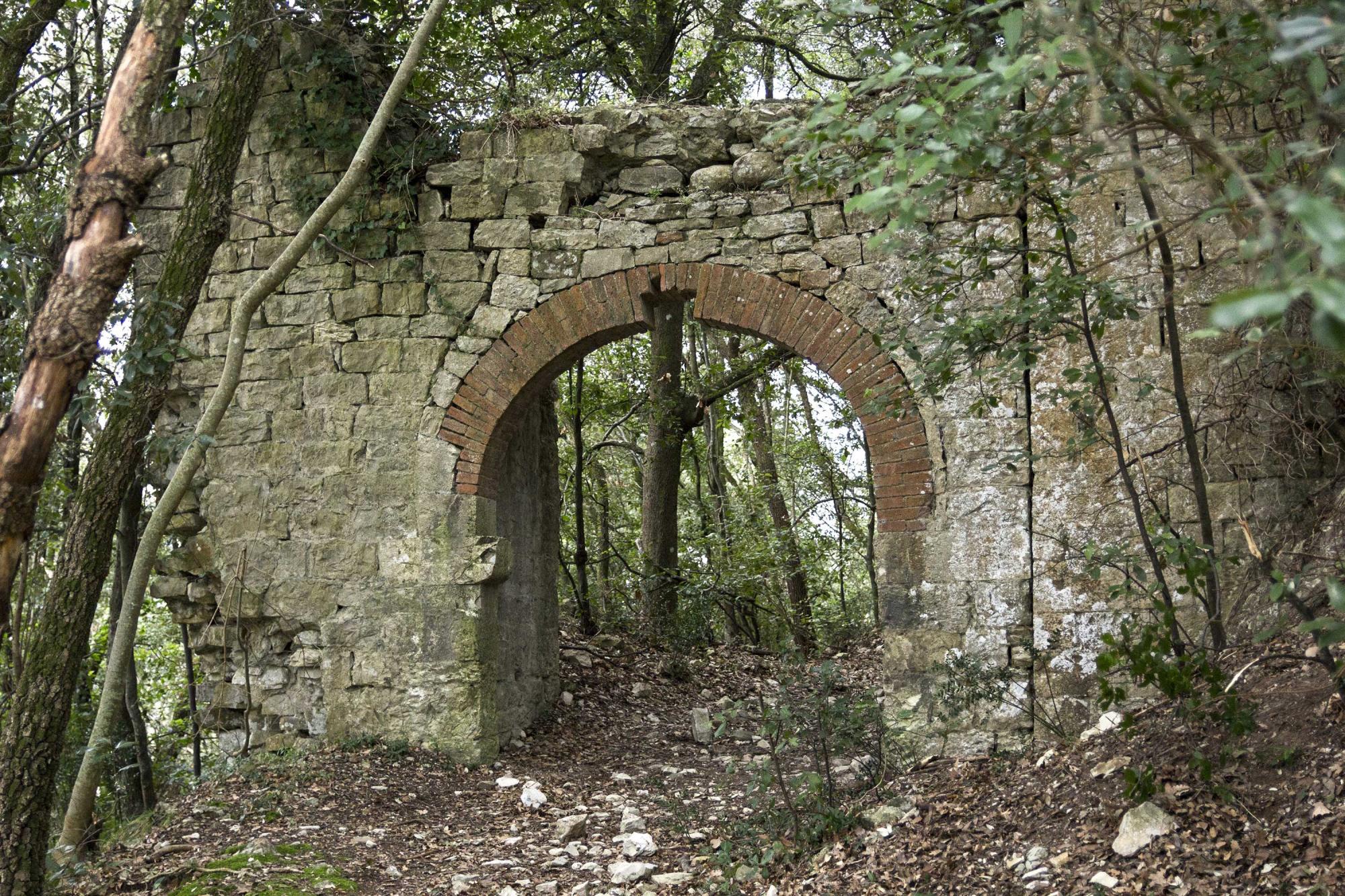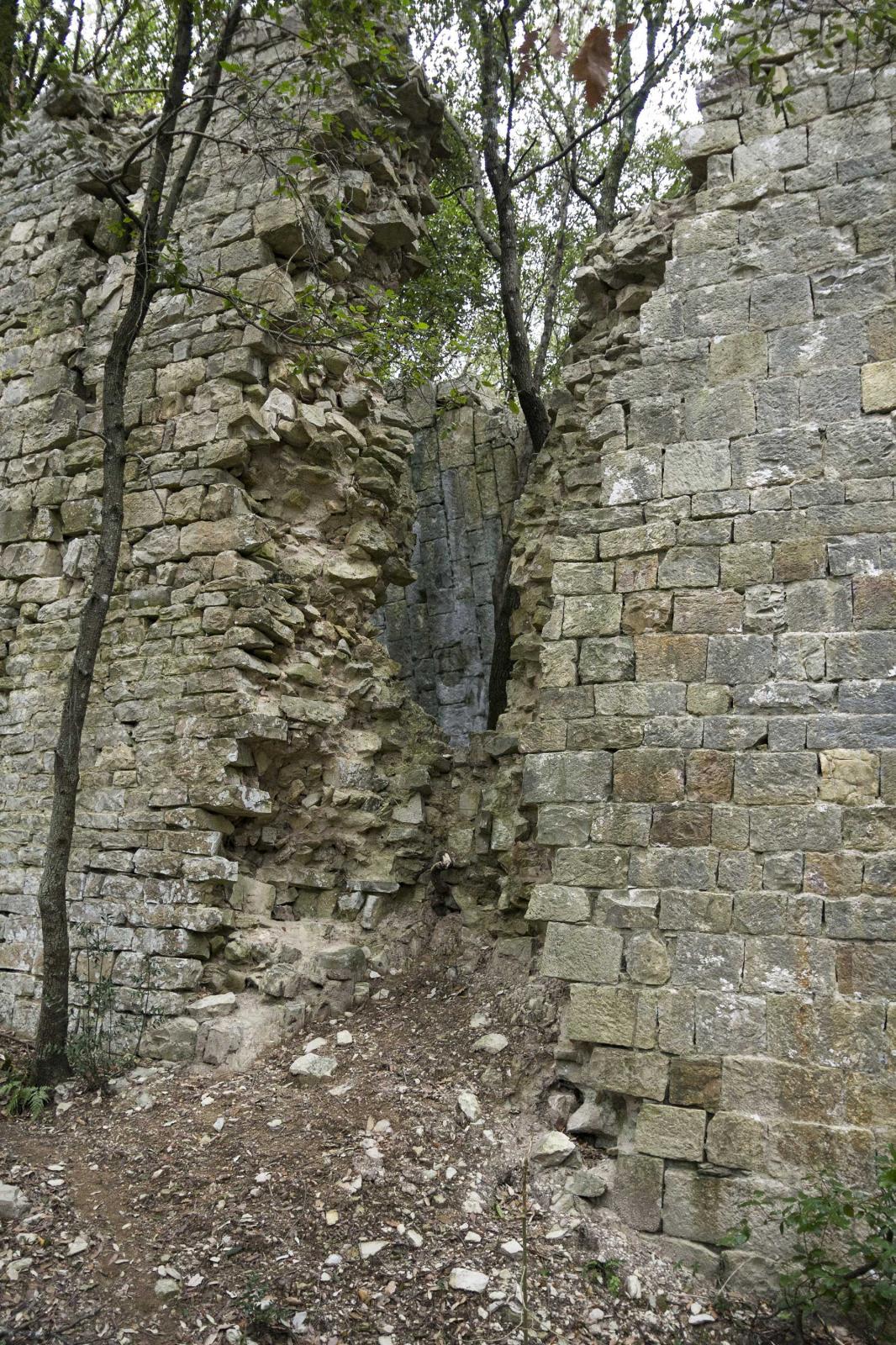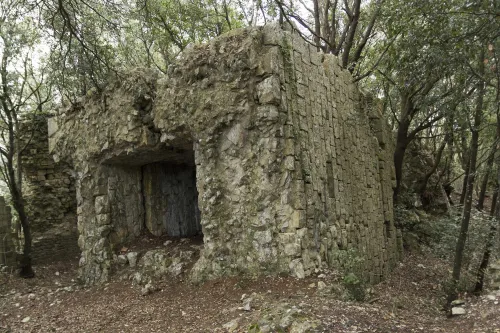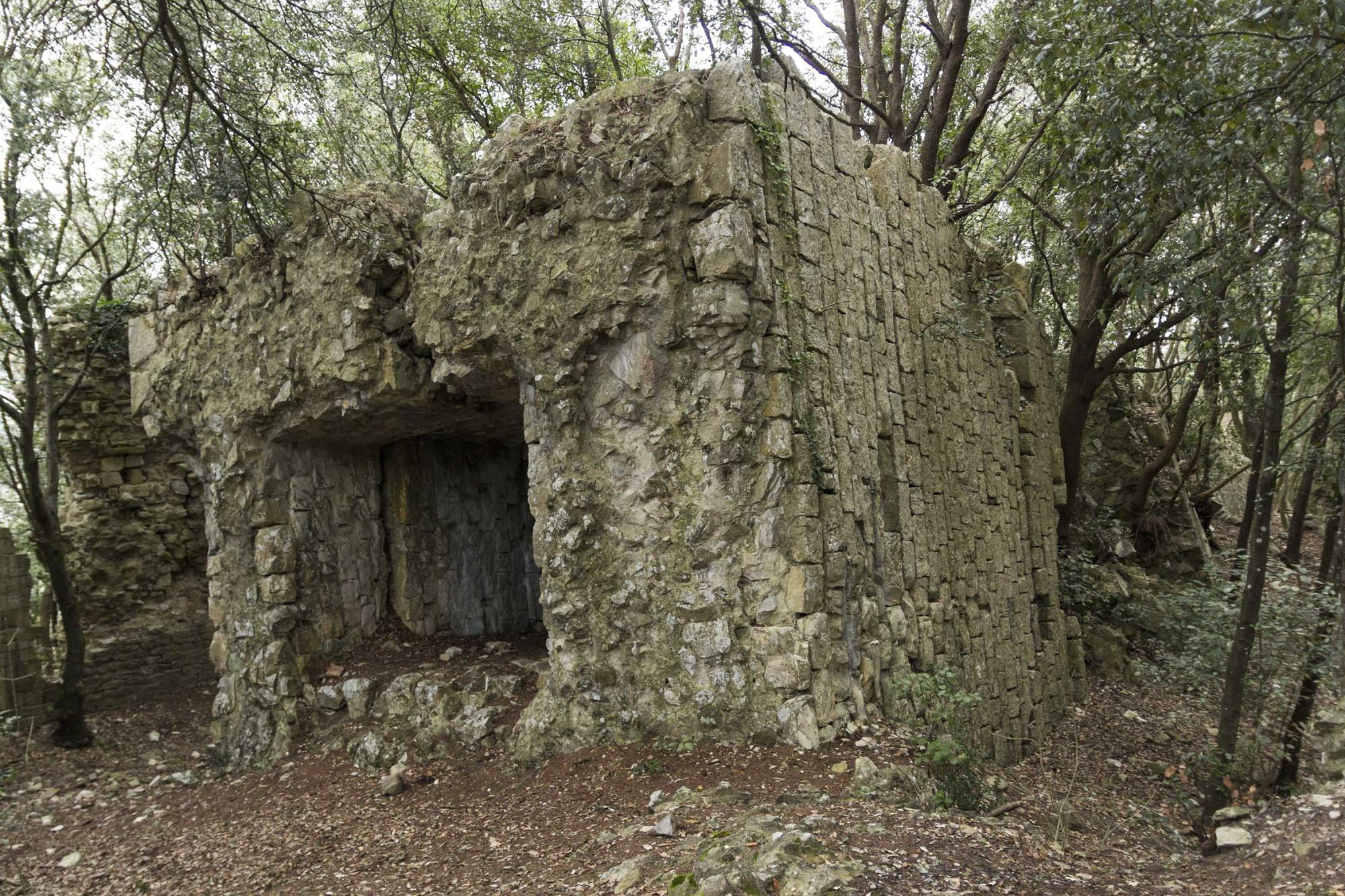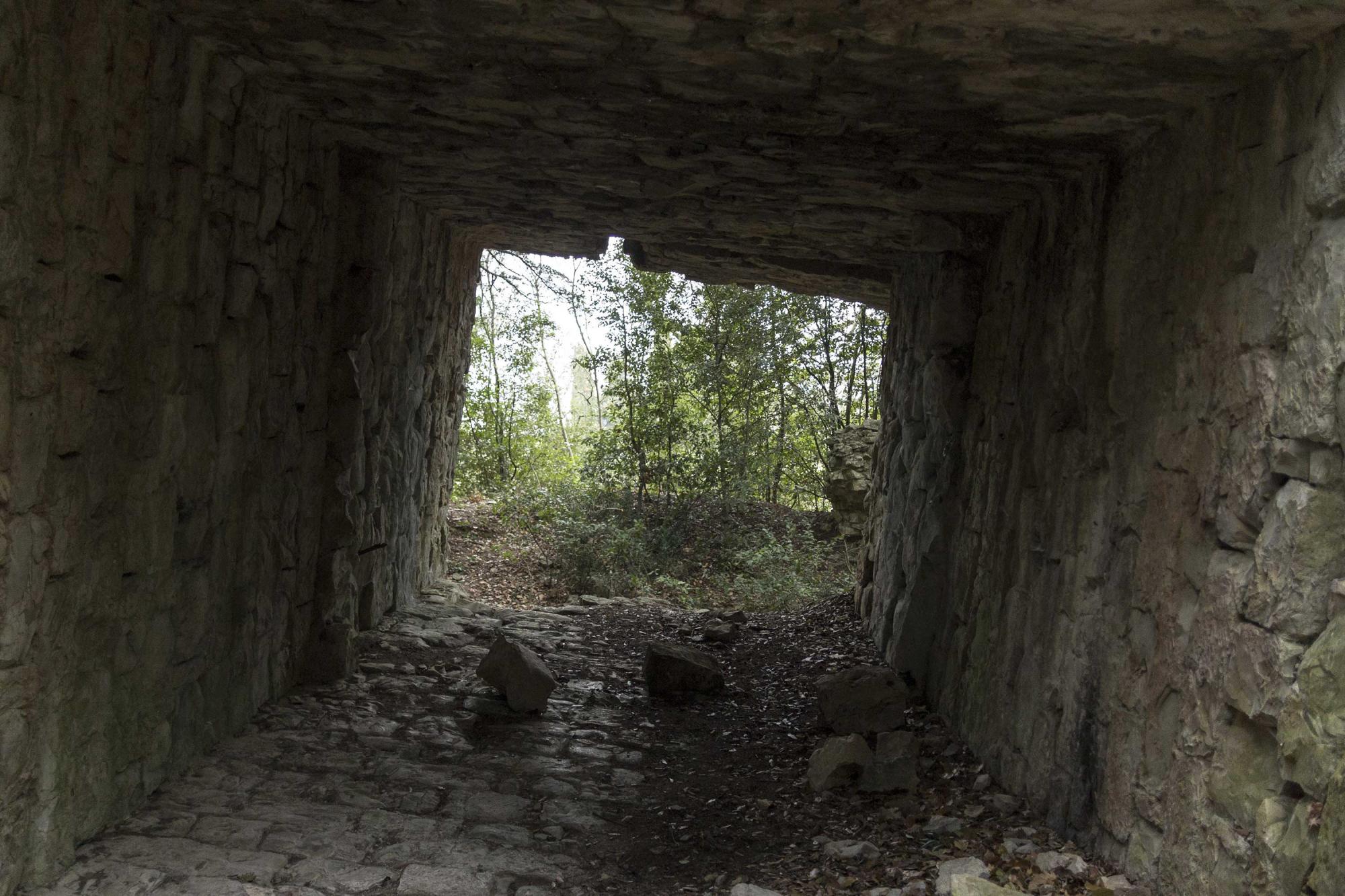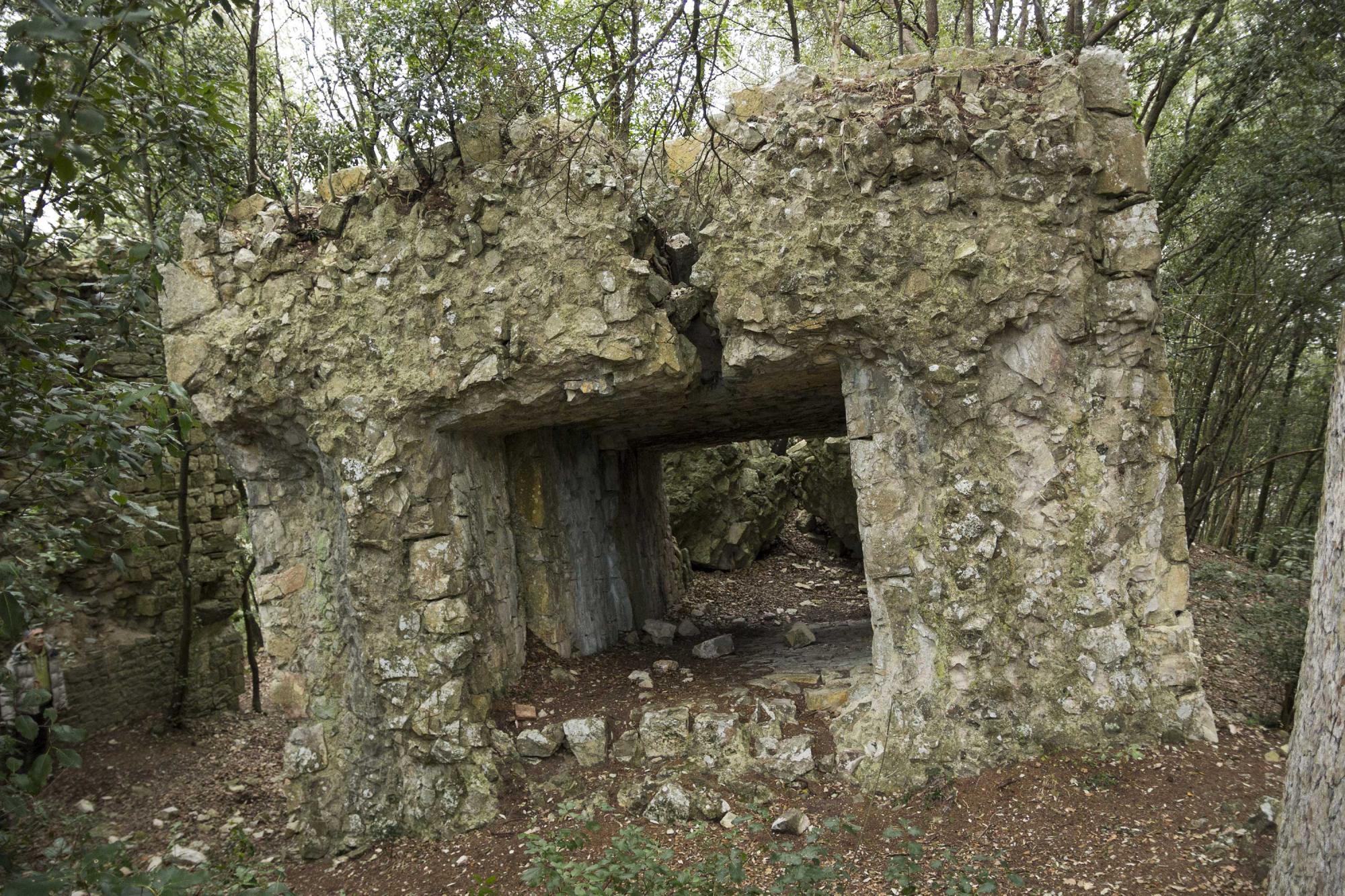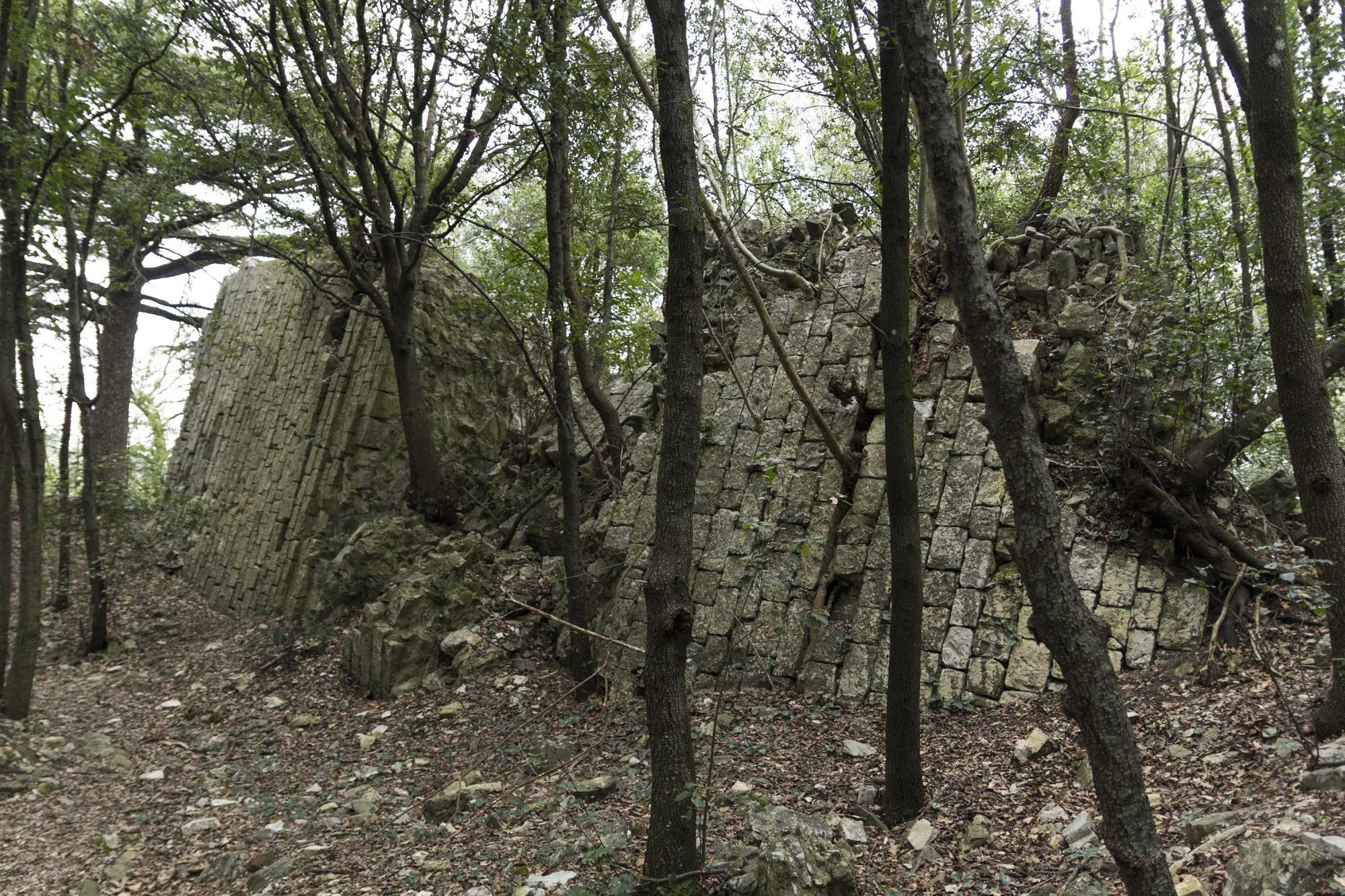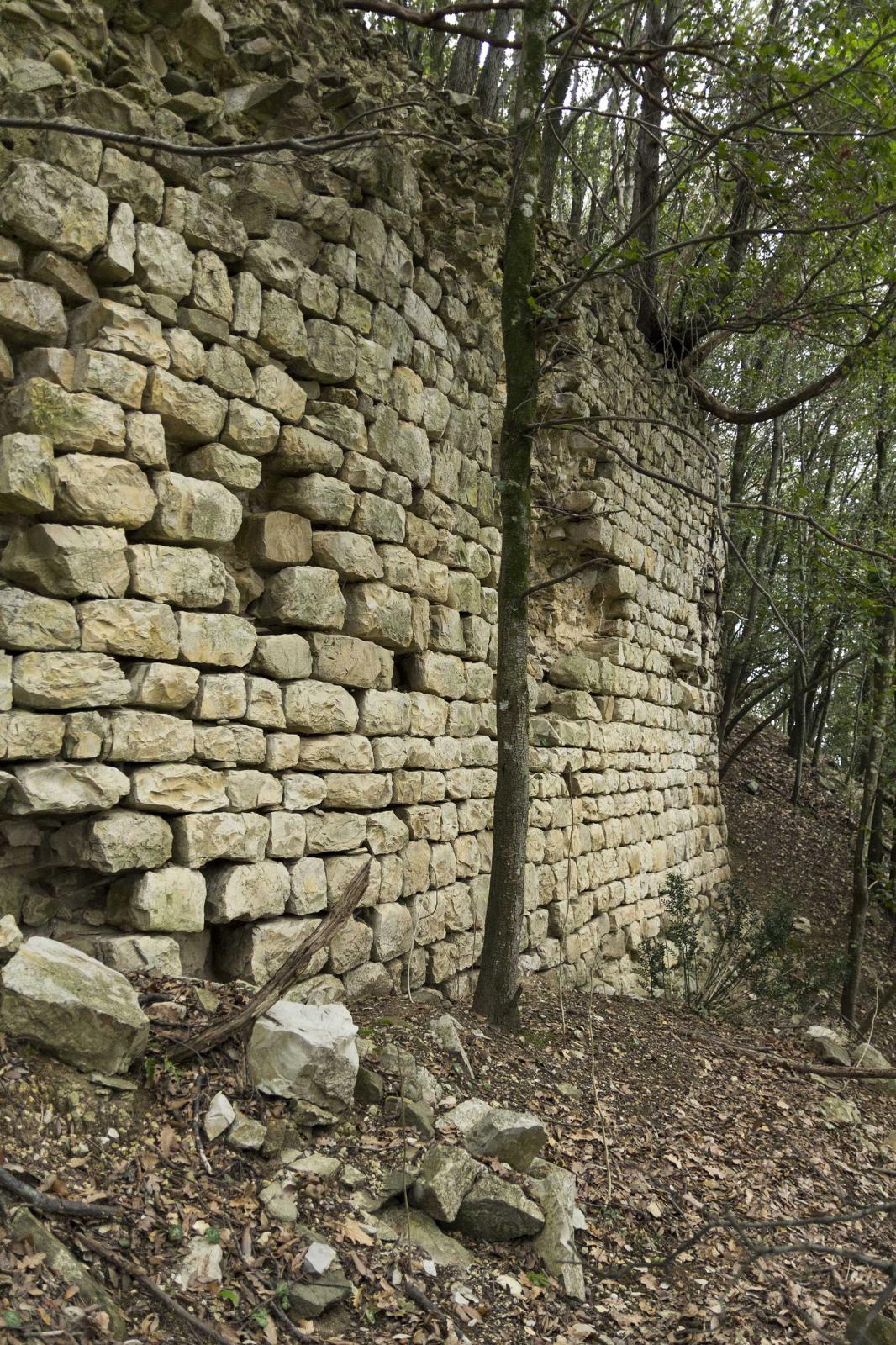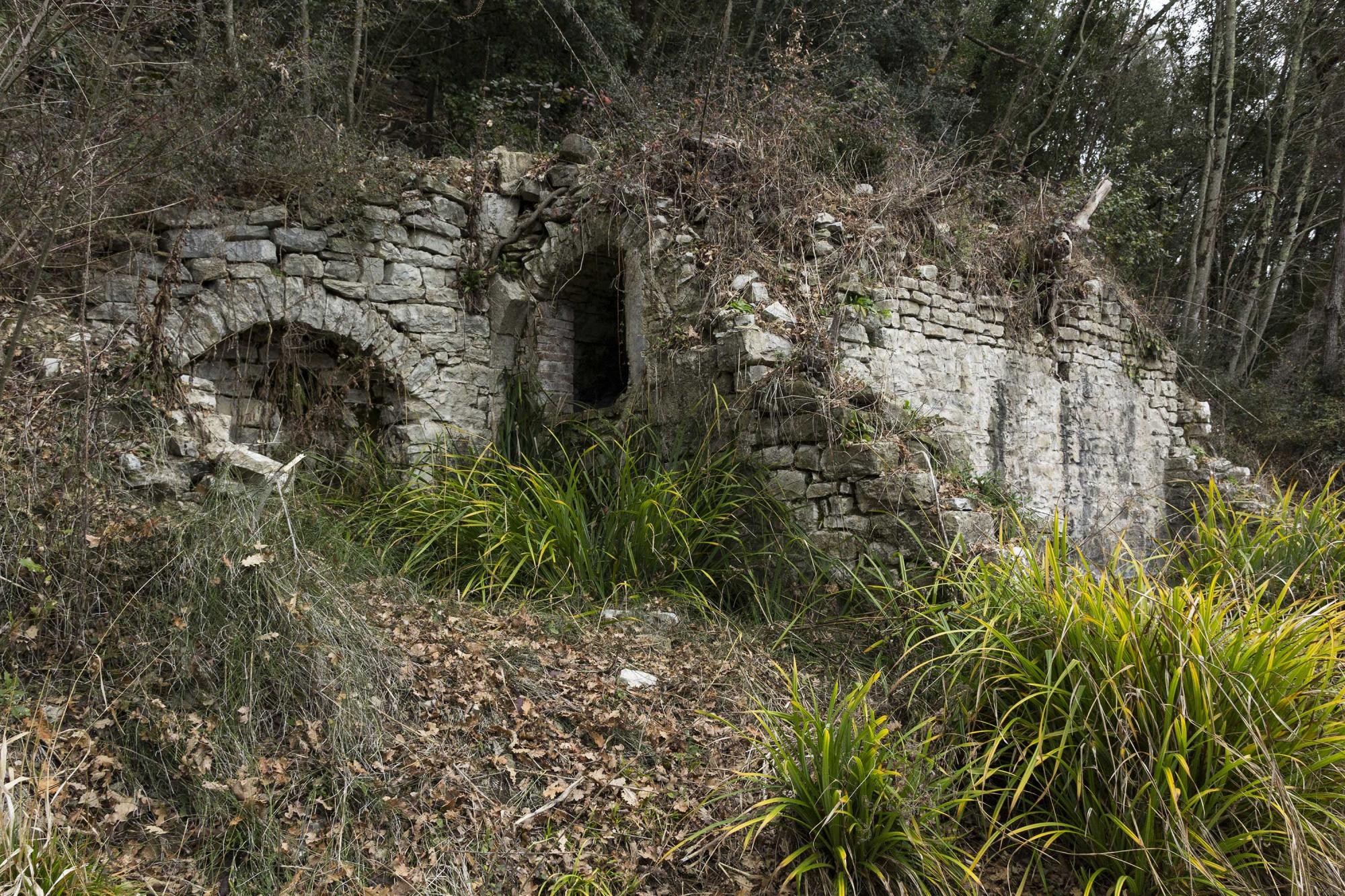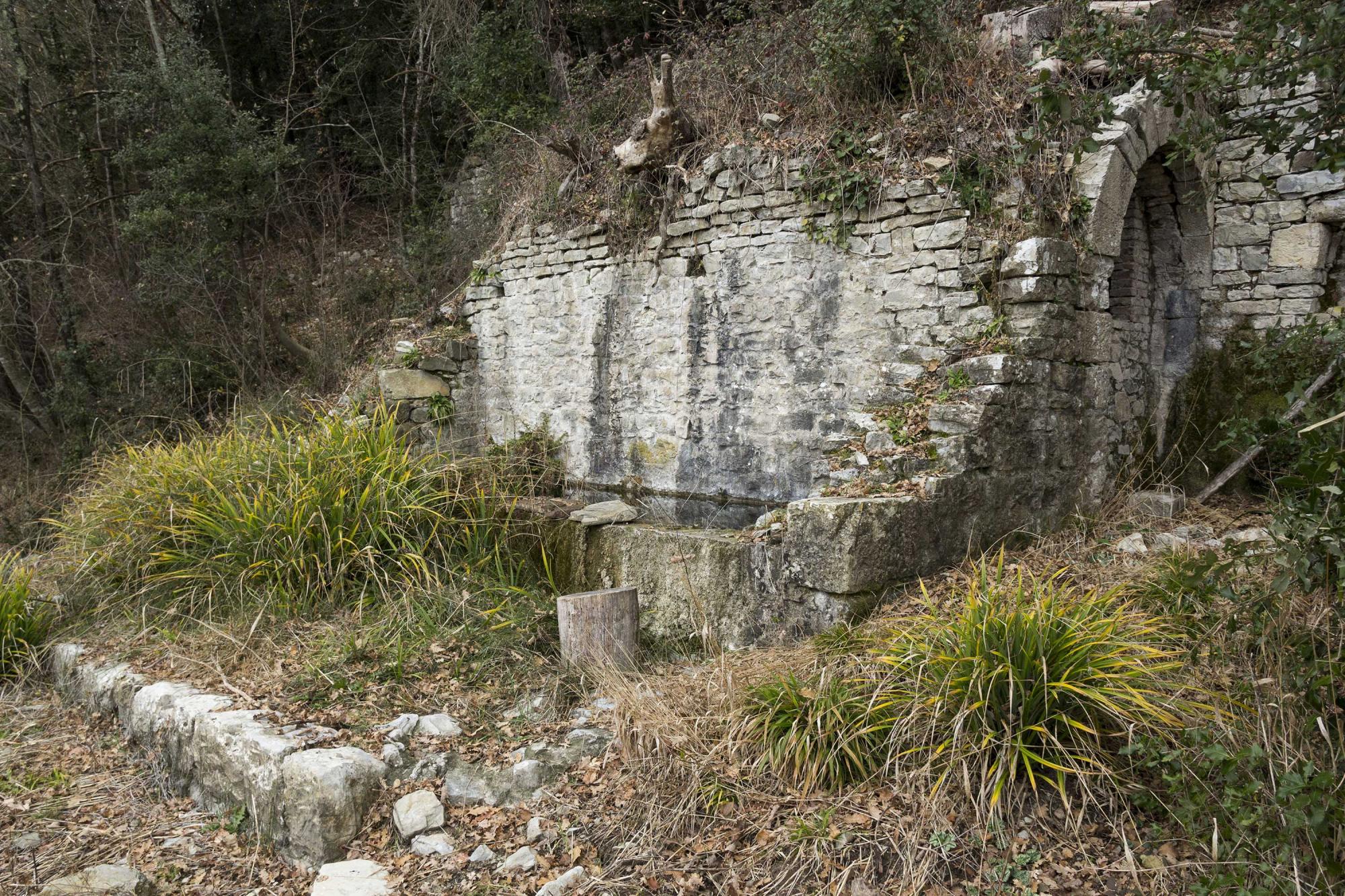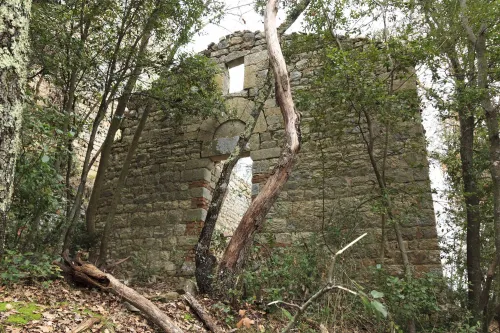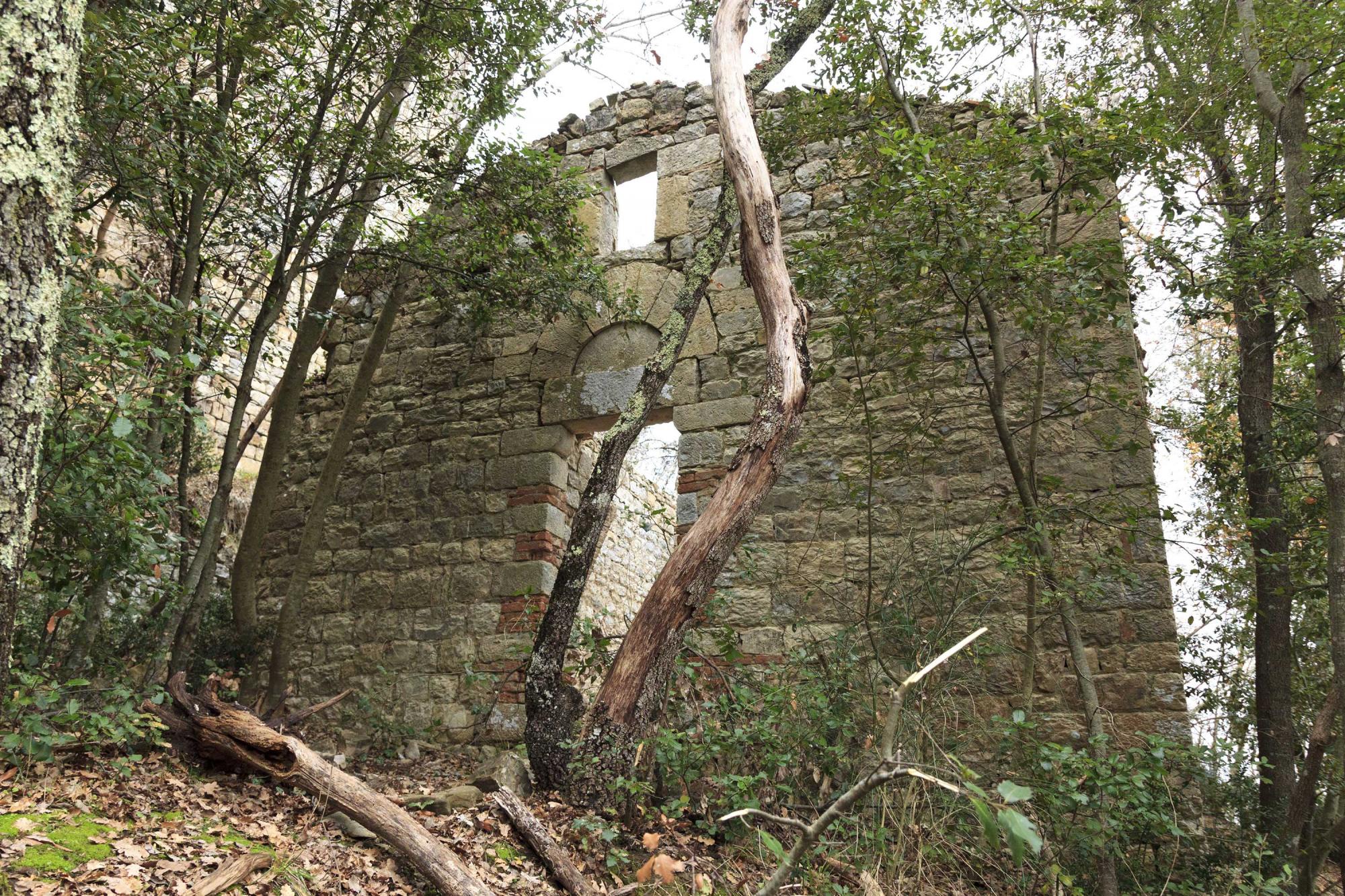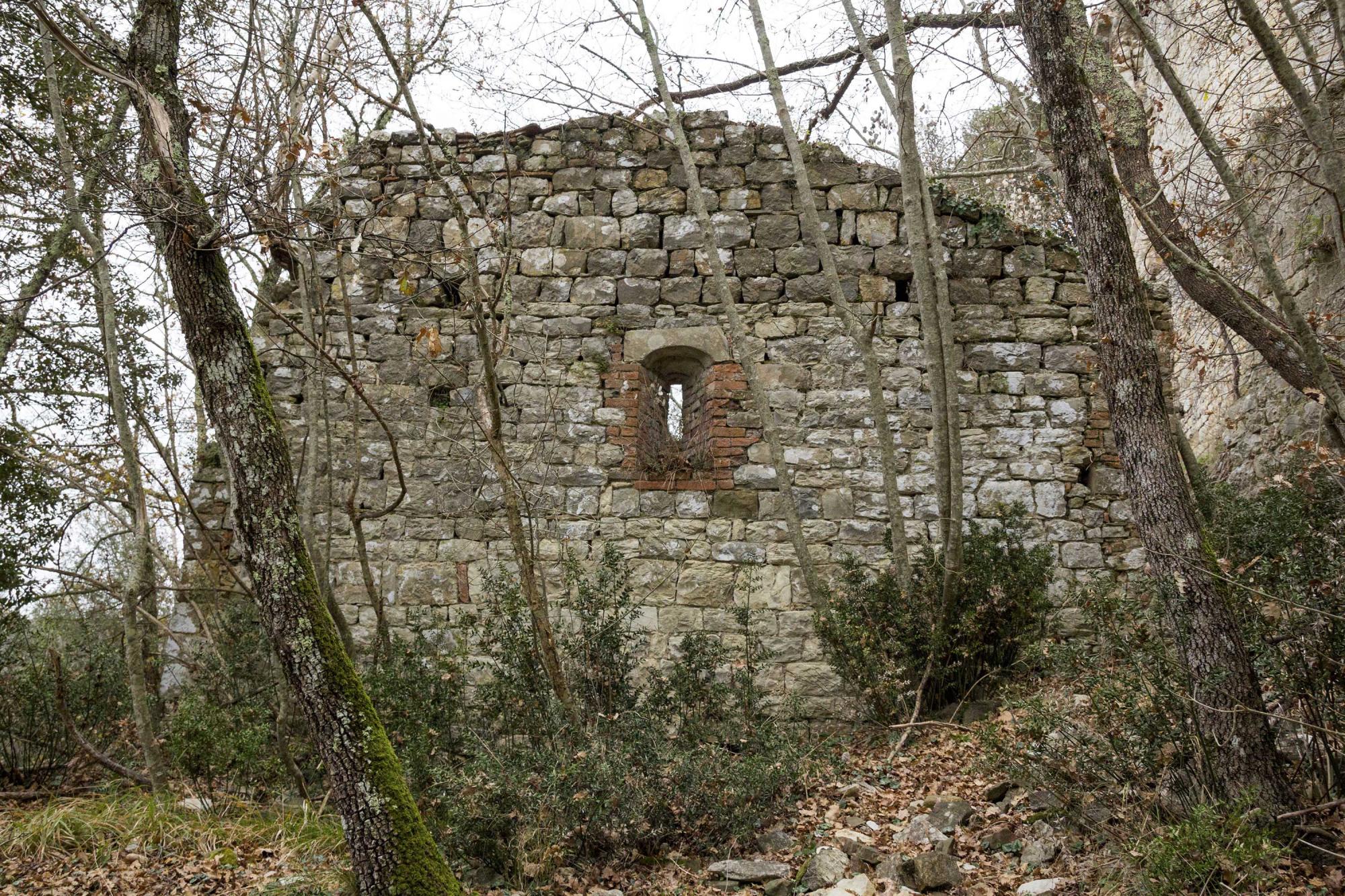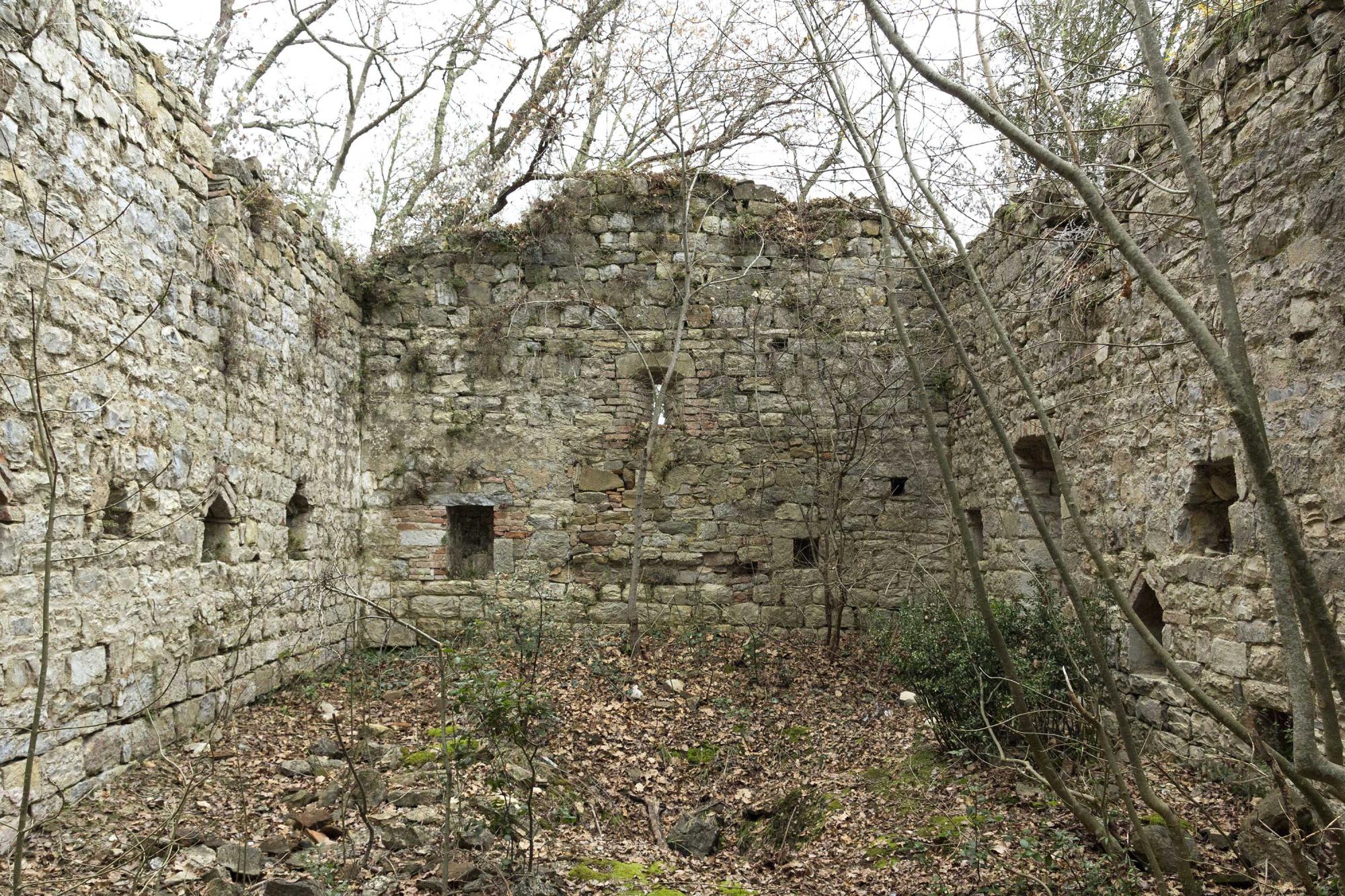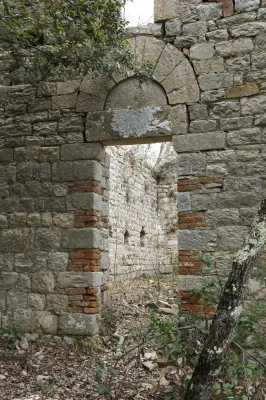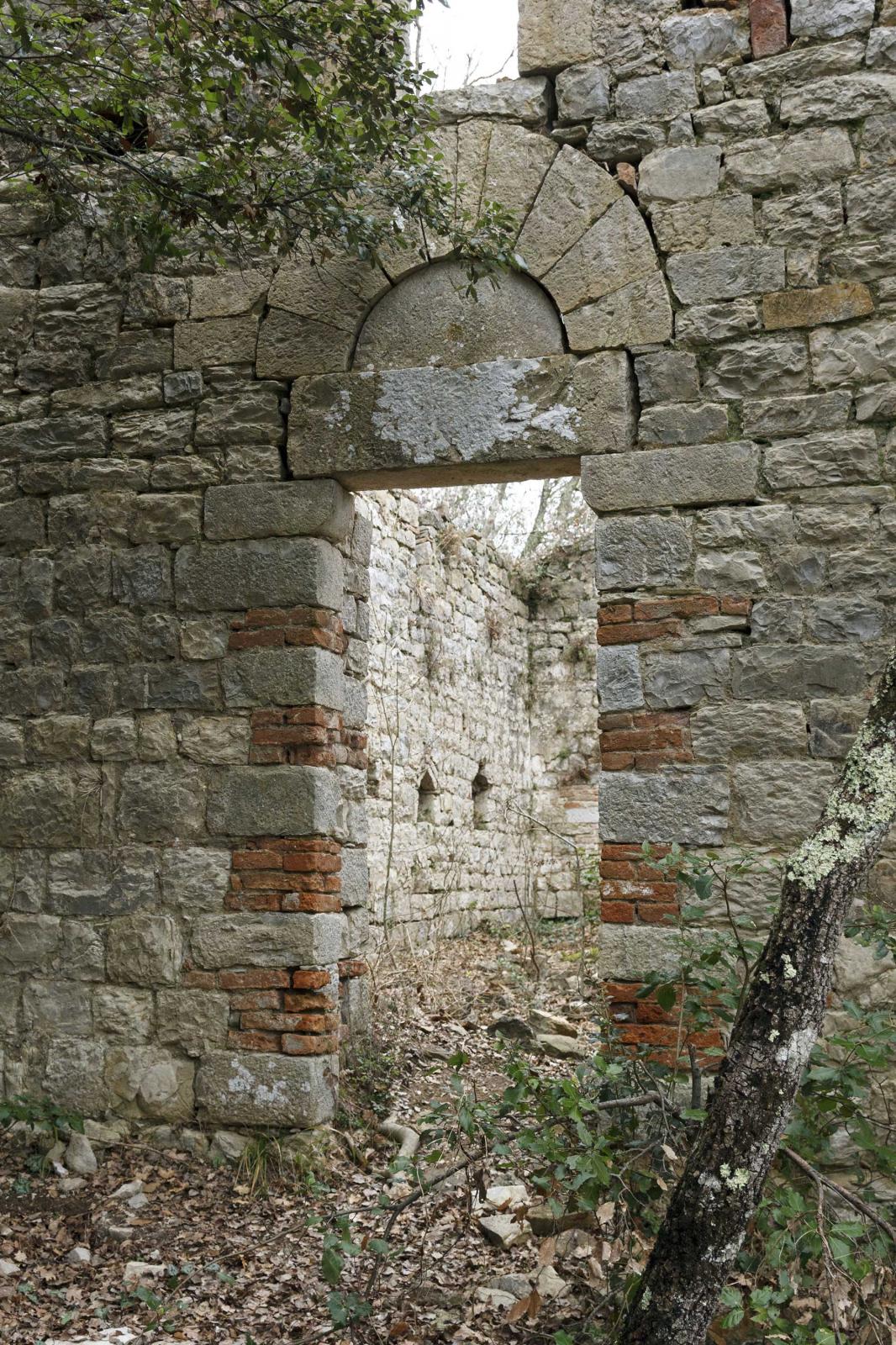 The castle of Cerreto is located on a hill overlooking the Val d'Arbia and a great area of the Chianti, a few kilometers away from the towns of Pianella and Pievasciata along a beautiful panoramic road that heads towards the town of Vagliagli. The ruins are reachable walking along a path in the middle of an oak forest.
Today only few people know that between Pievasciata and Pianella, near the river Arbia, are still preserved the ruins of the 'Cerrettaccio'. We are in the heart of the Sienese Chianti, along a path in the middle of an oak forest, when suddenly a stone arch opens in front of us: we are entering the ancient castle of Cerreto Ciampoli which for centuries defended the borders of the Sienese Republic in this area.
Some documents confirm the existence of this castle from 1097 and attest that the structure was sold in 1142 to a local consortium, later called of the Cerretani (hence the name of the castle). We also know that from about 1230 a Sienese Podestà was sent here every six months to administer justice. In 1232, Cerreto Ciampoli was conquered by the Florentine army, which subsequently signed an agreement with the Sienese to destroy the castle, but it was never achieved. In 1348 Siena get back in possession of the castle. Over time, the Cerretaccio became hideout for many Sienese outlaws and exiles and for this reason it was destroyed in the first half of the 16th century.
Even today, analyzing the architecture of the building, we still notice that after its foundation, there was a massive work of restructuring and transformation of the complex - datable between the fourteenth and fifteenth centuries - into a real stronghold. The ruins are clearly visible, although they are partially hidden by a thick vegetation. The beautiful tower of the 'cassero' (keep) was demolished by the Sienese in the sixteenth century but its foundations and large sections of the walls collapsed on the ground and lying on its side are still easily recognizable, constituting the most amazing views that the castle's visit can give us. The structures that characterize the upper parts of the fortification show architectural elements dating back to the central centuries of the Middle Ages.
Remnants of civil buildings are clearly identifiable, one of which must have had a vaulted ceiling. Parts of the outer walls were probably rebuilt in the central centuries of the Middle Ages, there is also a second walled enclosure on which a stone stair to access a road carved in the rock along the north side of the complex. This wall circuit had a main gate with a rounded arch on the north-west side and a second gate on the south-west side, but the collapses and the woods do not allow to identify it. In this area, outside the walled circuit, there is also a small rectangular church with an interesting monolithic architrave on the facade.