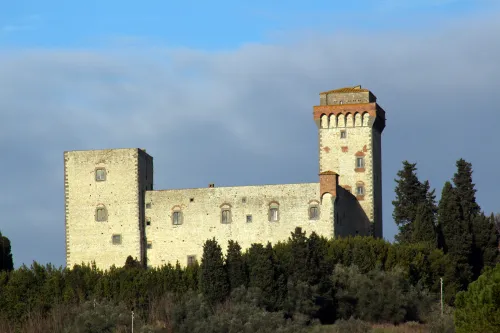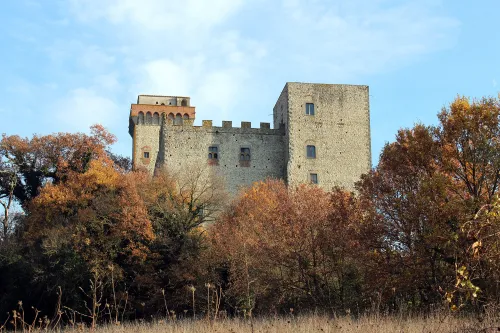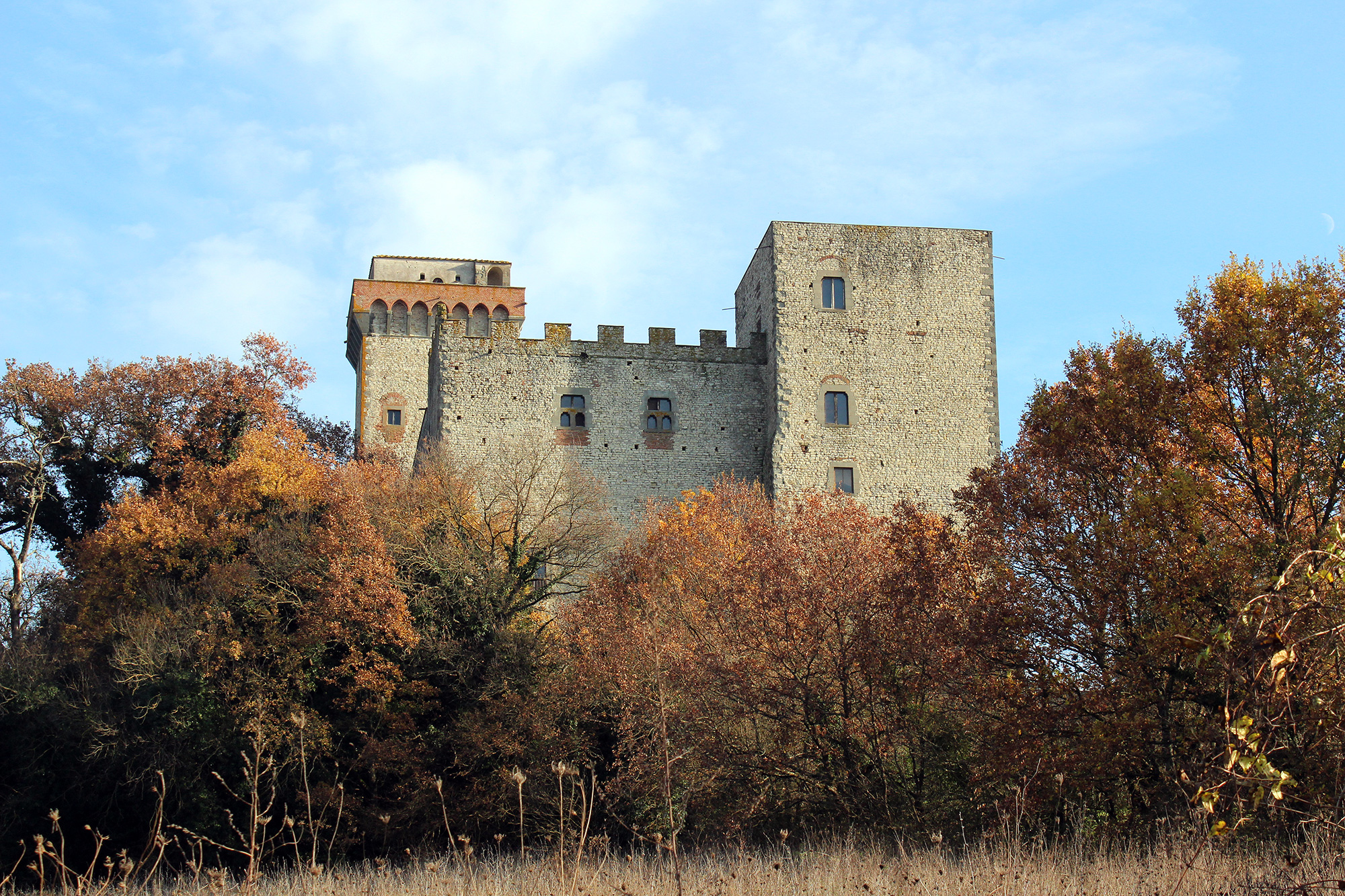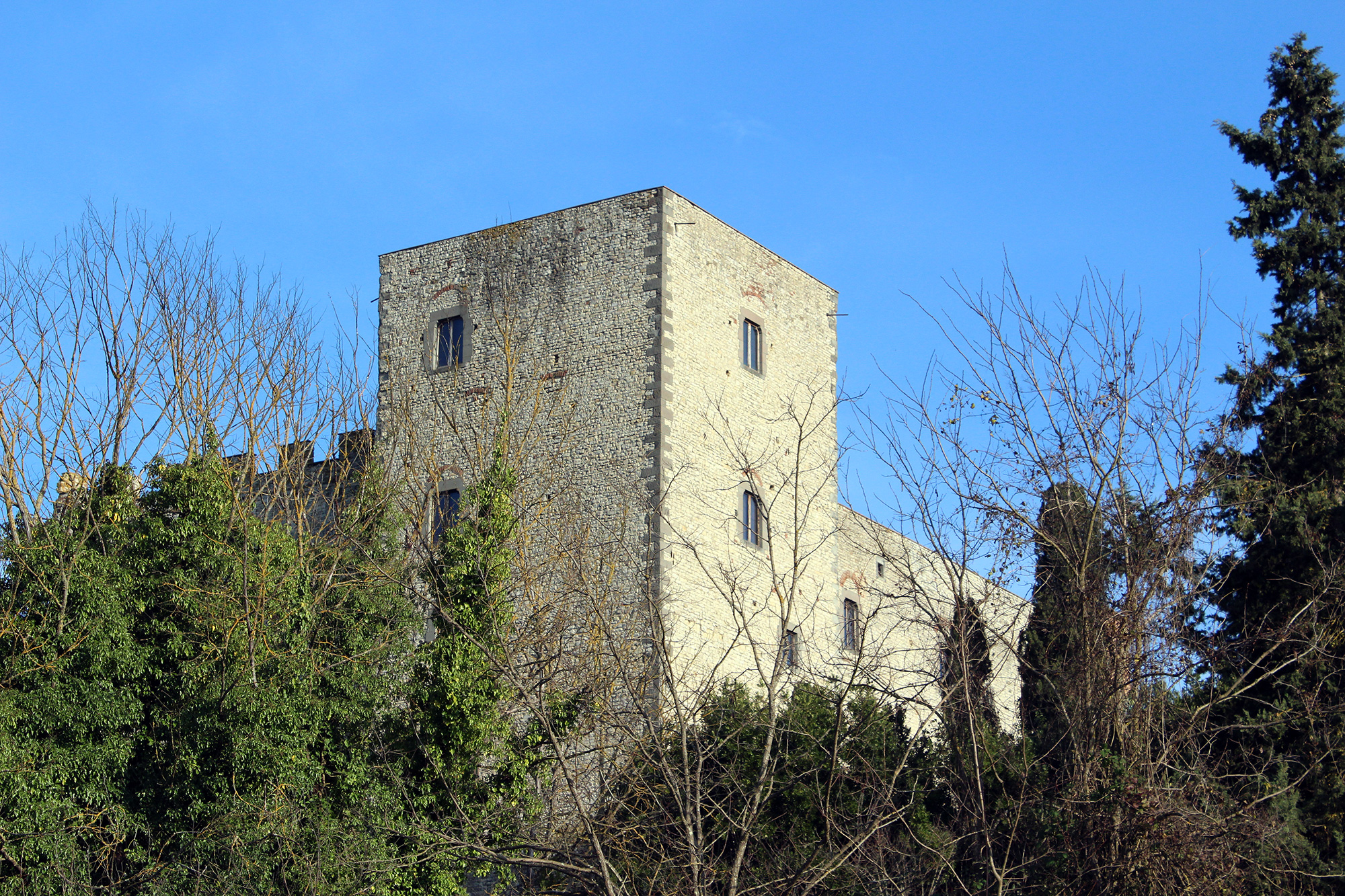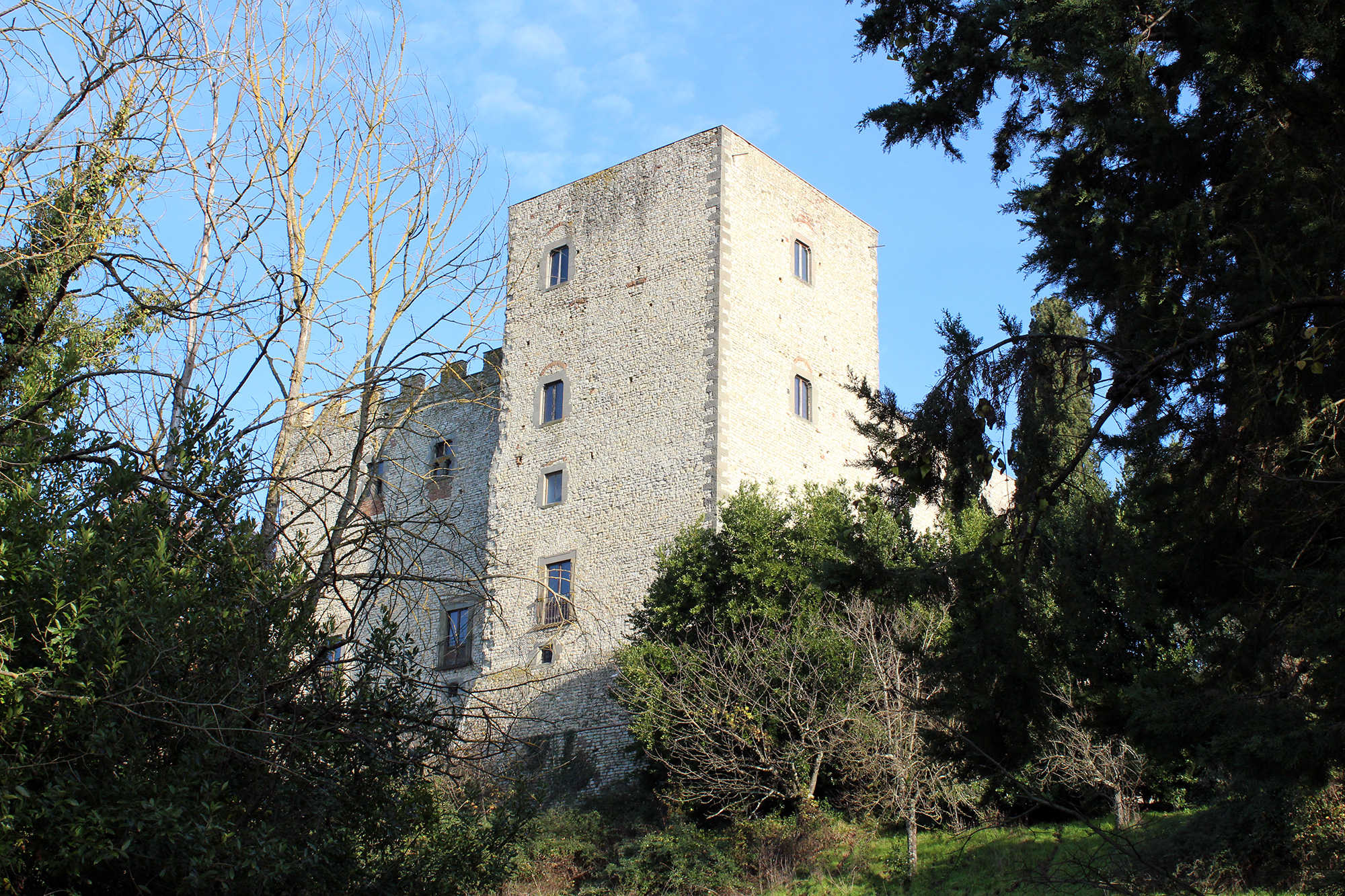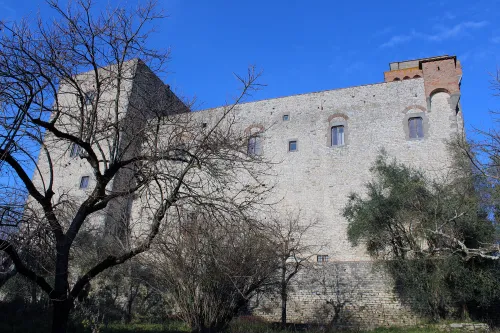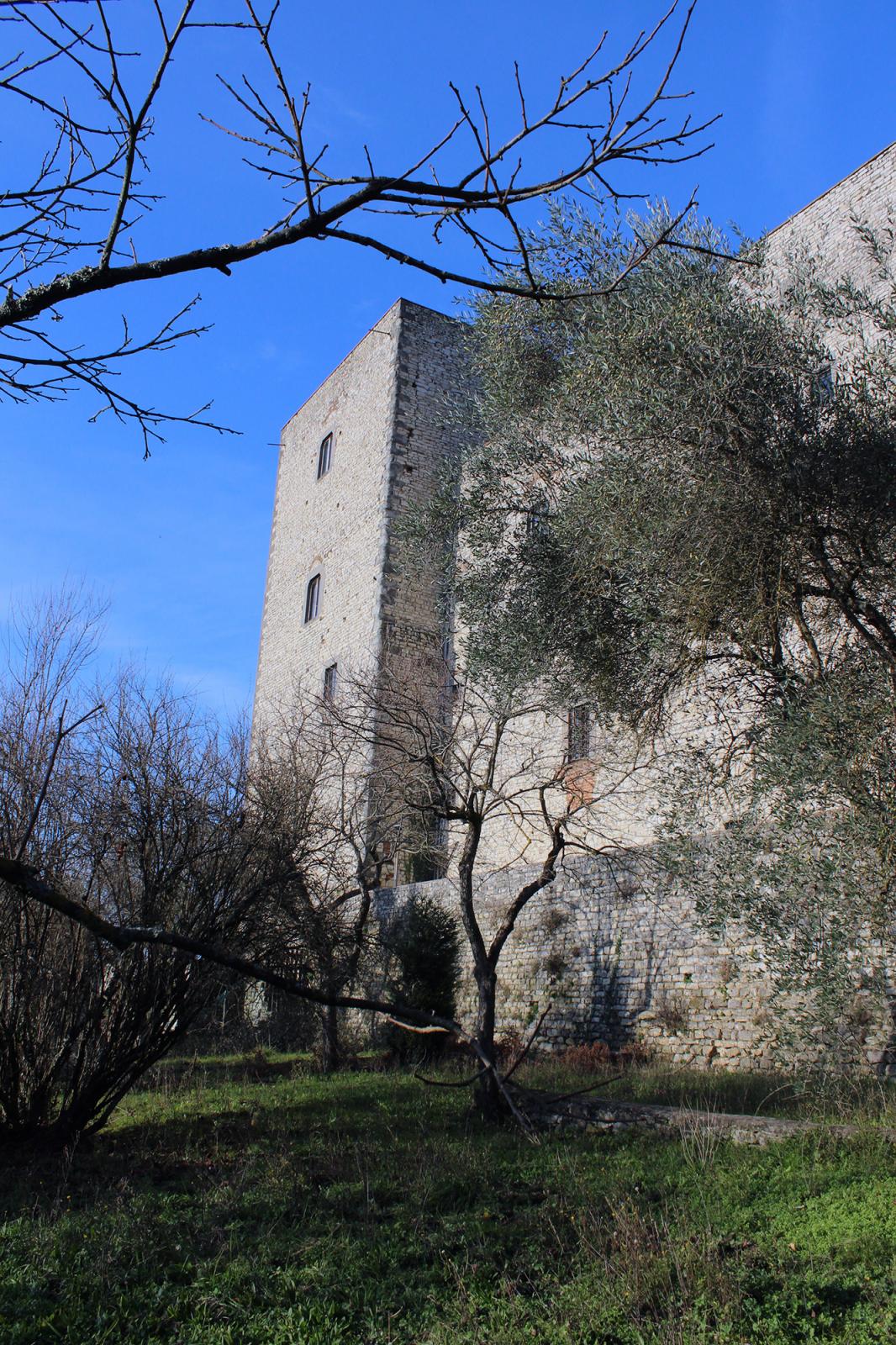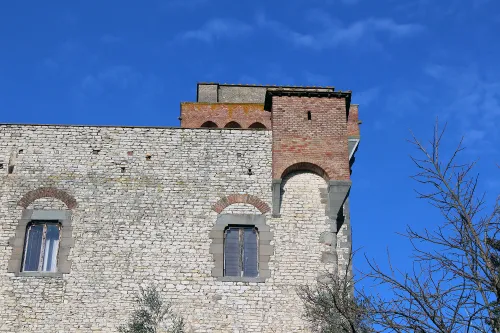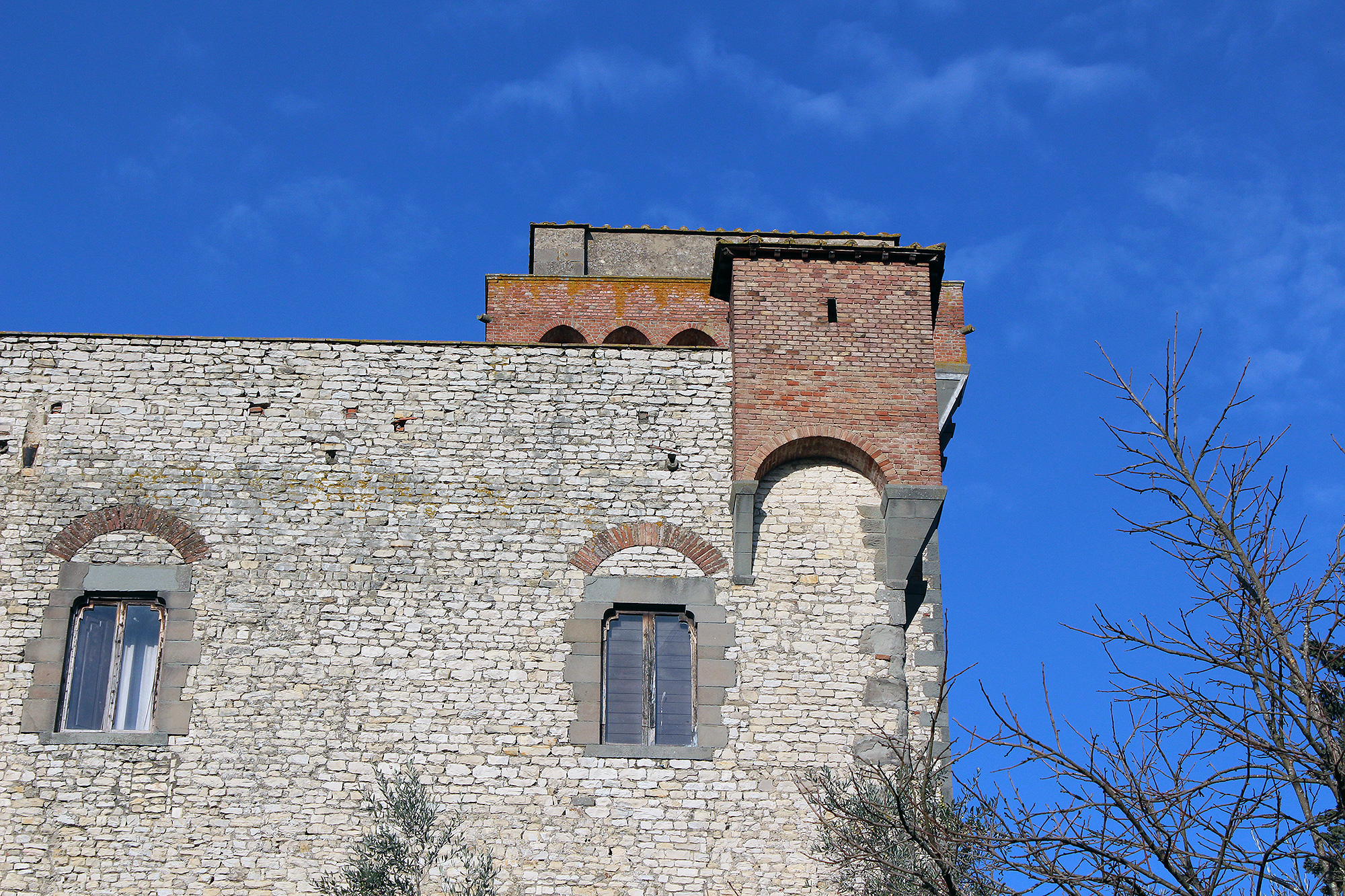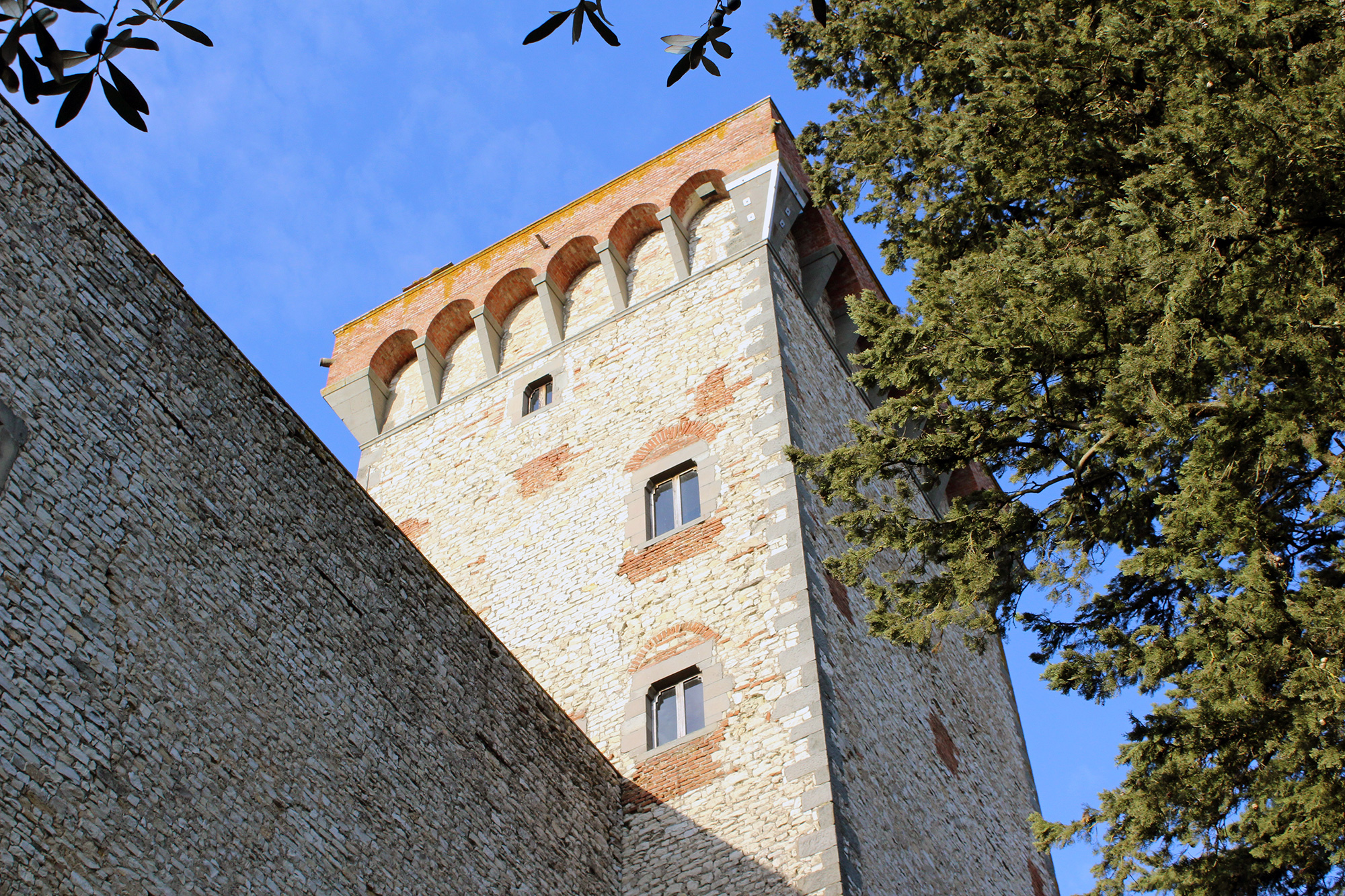 The Castle named 'Torre del Castellano' can be easily noted driving on the road that from Florence, passing through Pontassieve, lead to Incisa Valdarno. It is also well visible from the highway A1.
This solid quadrilateral stronghold rises in a strategical position overlooking the river Arno valley, at northeast of Incisa and approximately twenty kilometers south of Florence, and it can be considered one of the most beautiful castles of this area. It belonged to countess the Willa from which it passed to the son, marquis Ugo of Tuscany, than in the 927 yielded it to the count Guido Werre (Guido Guerra) of the famous Counts Guidi family. The feudal possession of the Guidi was reconfirmed in the years 967, 1191 (from the emperor Enrico II) and 1220 by Frederick II.
Years later the castle become possession of the Castellani family, their richness began in the 14th century with Lotto and its son Vanni. Michele di Vanni di Lotto became an eminent figure in the life of the Florentine Republic in the second half of the 14th century. During the 15th century Poliziano stayed in the castle. In the 1751 the Castellani were numbered between the 'Patrizi' of the city of Florence and the fortification was gradually transformed in a villa.
The construction had a square shape endowed with two towers, the first very massive on the the southwest angle - it was lowered in the last century - the other was once the high central keep, still equipped of machicolations and stone brackets. The whole perimeter of the construction is provided of bastioned walls, also part of the crenellation and machicolations are nowadays visible.
Many slits, due to the conversion of the fortress into manor house first and farmhouse then, breaks the thick wall curtains. An inner courtyard, with arches supported from carved octagonal columns, take to the three upper floors and to the basements. In 1938 the owners started the restoration of the castle.
the W.W.II the statues of the Uffizi Gallery of Florence were recovered here to escape the damage of the bombs. After the war were resumed the works of restoration. The small fortress is today an agrituristic estate and it is not possible to visit it inside.