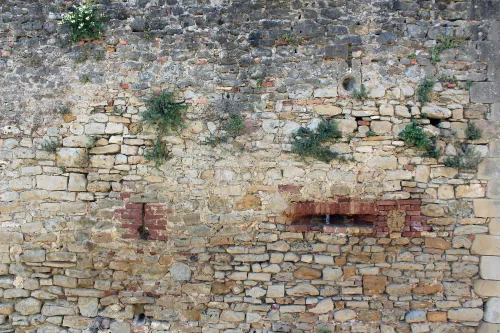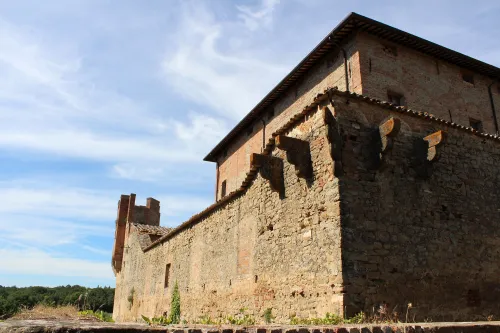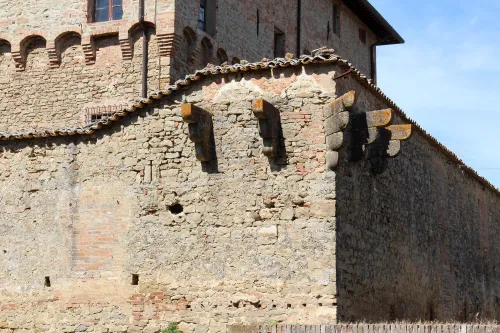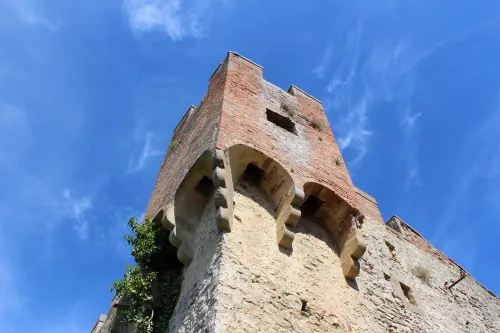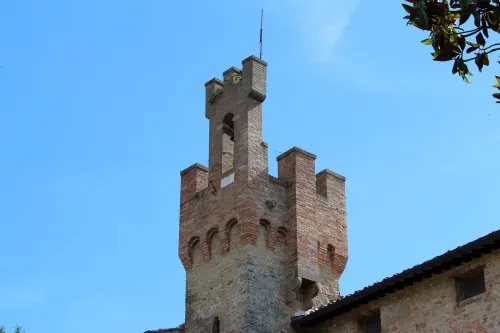 Bibbiano lies 4 km. from the town of Buonconvento. Buonconvento is in the Val d'Arbia, on the SS2 Cassia, and from here you have only to follow the clear indications.
The fortified settlement of Bibbiano, commanding from a hill the Ombrone Valley and the underlying town of Buonconvento, dates back to the year 850, as property of the Longobard count Guinigi di Reghinari at the time of emperor Ludovico II.
Two noble families of Siena, the Guiglieschis first and the Cacciacontis then, had held the castle since mid-13th century. The square keep instead was raised in the middle of the fortification in the fourteenth century. The castle was later destroyed, but rebuild in the fifteenth century by the new owner, the Cardinal Raffaello Petrucci, following a project of the architect Baldassarre Peruzzi.
Bibbiano castle is made up of two structures, the keep and the double walled enclosure surrounded by the ditch, running on three of the four sides. On the west side of the walled curtain angles there were two crenelated leaning turrets endowed with machicolation, one is intact but the second is disapperared, only the brackets in stone that once supported it remains.
The unique gatehouse is finely framed with sandstone ashlars and protected by a great number of arrowslits and loopholes. Facing the inner curtain is still visible the wall walk. The complex is, mainly for its still intact medieval aspect, one of most remarkable of the whole Sienese countryside. Today is private property visible only from the outside.