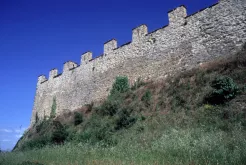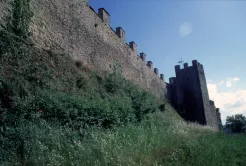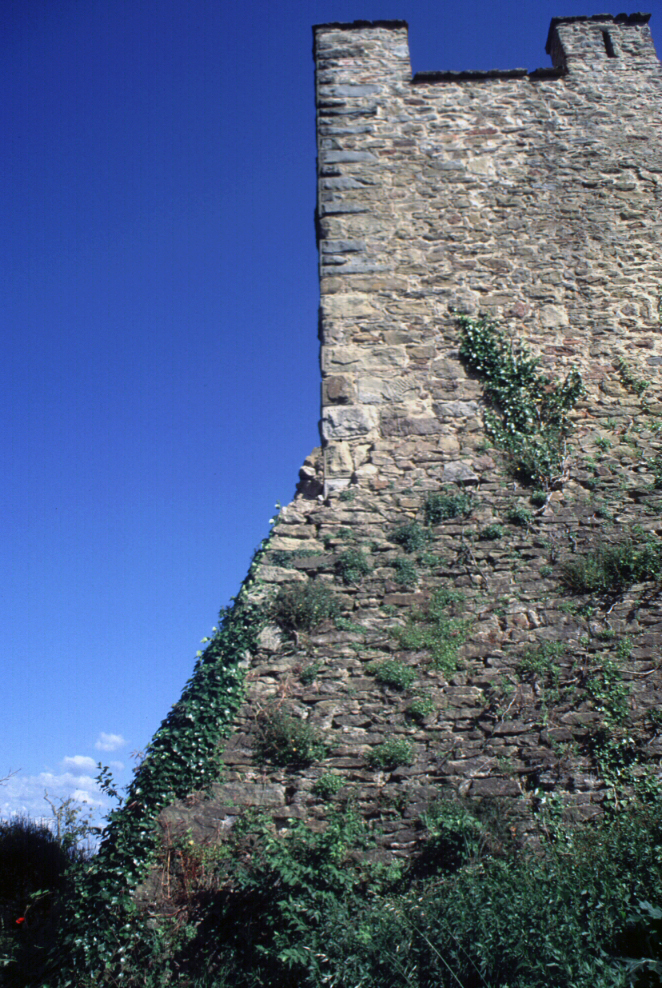 The castle of Battifolle rises on a hill over the small village with the same name, a few hundreds meters from the exit ' Arezzo' of the motorway A1 Florence-Rome. You must enter the village and from the main square you have to follow the road that leads at the top of the hill (on your left). There are no indications, to reach the castle after about 500 meters take the first country road you'll find on your left.
In the Middle Age the castle was one of the most important stronghold of the Aretine countryside, due to its position it was able to exercise the control on the Valdarno and the Val di Chiana. In the course of the centuries the castle has been known with different names: first Vincione Piccolo, then Battifolle and Castel Pugliese (from the name of the owners, the Pugliesi family).
The actual aspect and shape of the castle, which has the form of an irregular rectangle, was the one given to it in 1381 when the Florentine started a great work of widening of Battifolle: double town-walls circuit with Guelph crenellation encircled a smaller courtyard on the southern side and a widener one at north, both of rectangular shape, the high keep placed on the western side [towards Arezzo] at direct to control of the main gate. The gate was strengthened with the adiction of a massive squared barbican, in Italian called 'battifolle'.
The lower part of the external curtain is reinforced by a strong scarped wall. On the Western side a tower closes the angle where the walls of the two wards join together. All the other towers are today lowered or integrated in the successive restructurations that transformed the castle from perfect war-machine to country residence. Inside the castle is enriched by a beautiful renaissance courtyard while the Italian garden, that occupied the area at west of the walls, is now completely gone invaded from the vegetation.
In the 1390 Battifolle was occupied, with the help of a traitor, by the troops of the Duke of Milan, Gian Galeazzo Visconti, in war against Florence. In 1431 the troops of Niccolò Piccinino besieged it. At the end of 15° century it was acquired from the Pugliesi family that maintained it until the 1800, when it became property of the Borghese. Recently, after decades of abandonment, it has been acquired by a private society that is undertaking its slow restoration. Currently the castle is visible only from the outside.