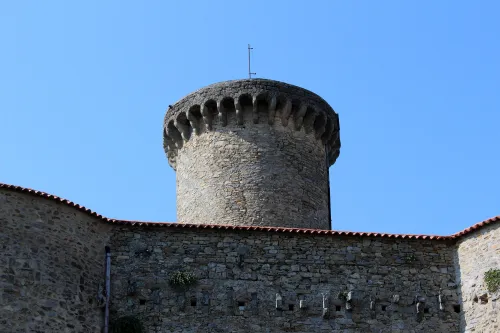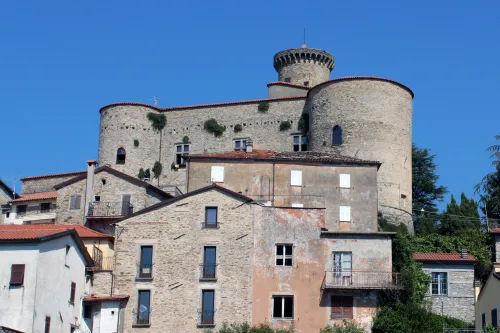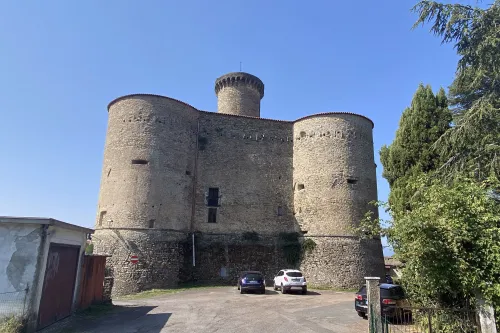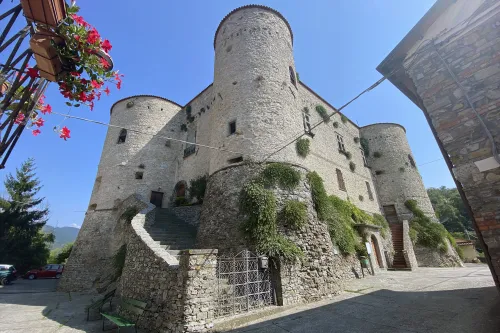 Bastia can be reached from Florence following the motorway A11 until the derivation for the A12 Livorno-Genova, then driving towards Genova until 'La Spezia' and from here taking the A15 up to the exit 'Aulla'. From here we must follow the indication to Licciana Nardi.
The castle rises at the center of the little medieval suburb of Bastia, crowning a hill of 500 meters high, above the town of Licciana Nardi, in the Taverone river valley. It is located in a strategical position, this valley in the Middle Age was crossed by an important road, point of forced passage between the regions of Liguria and Tuscany and the Emilia-Romagna. The whole territory and all its castles, as the whole Lunigiana, were subjected to the dominion of the feudal family of the Malaspina, that strengthened this zone to take all the advantages that this important road of communication offered, first of all the imposition of tributes to the travelers.
The castle, excellently preserved and today residence of privates, has the aspect of a thick square fortification, with four round towers to all the angles and a higher one inside with the function of keep. The two towers nearest the keep have a greatest circumference as the others. The actual aspect is clearly of a bastionated fortress of the 15th century, but the presence of the aforesaid tower in the middle of the enclosure lets us think that all this may be the result of the updating of a previous small medieval fortress. After all, due to the highly strategic position of the fortification, the contrary would be strange.
The castle is visible only from the outside, however we can notice the extraordinary solidity of the construction and the remnants of the brackets that sustained the machicoulis (or machicolation, projection from the wall made of stone which has openings through which the defenders can fire upon an enemy directly below) along the whole curtain wall.
The battlements don't exist anymore but, as in all the other castles of this area, they had the form of 'tail of swallow' also said 'Ghibelline'. Very interesting are also the loopholes and gunholes opened in the bastionated walls, for their form suited for the use of fire weapons, probably a 16th century's addition. The primitive gate, unique way to access the inner courtyard and the keep that opens itself at a certain height from the ground, has been replaced by a stone stairway, under whose arc are still visible the remnants of its original form.