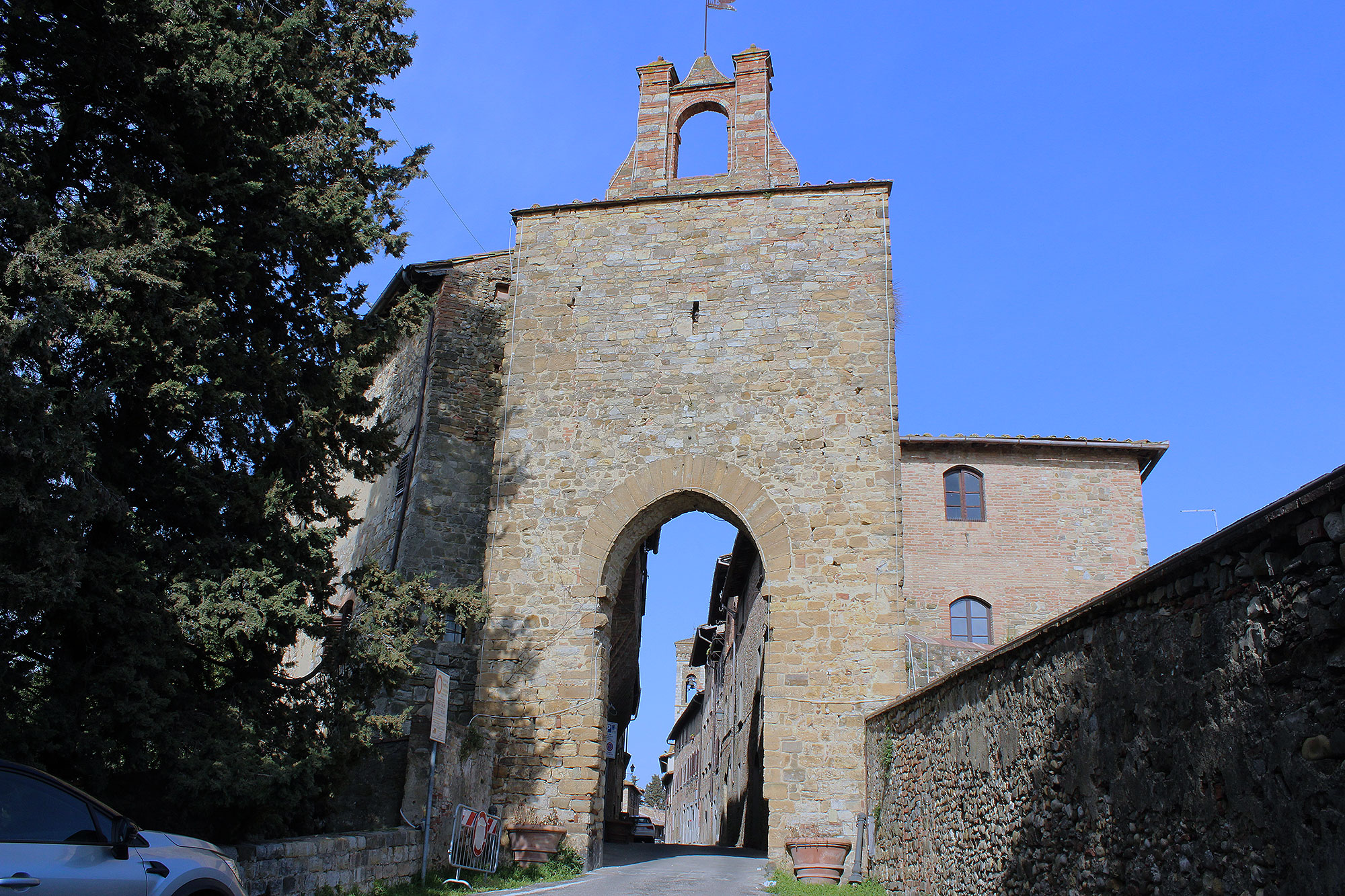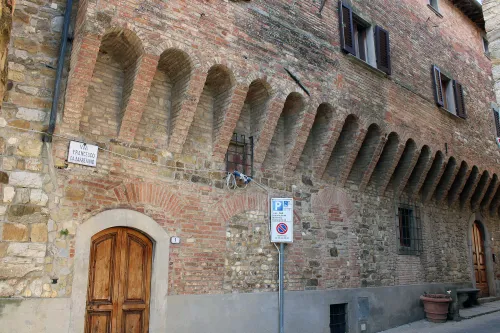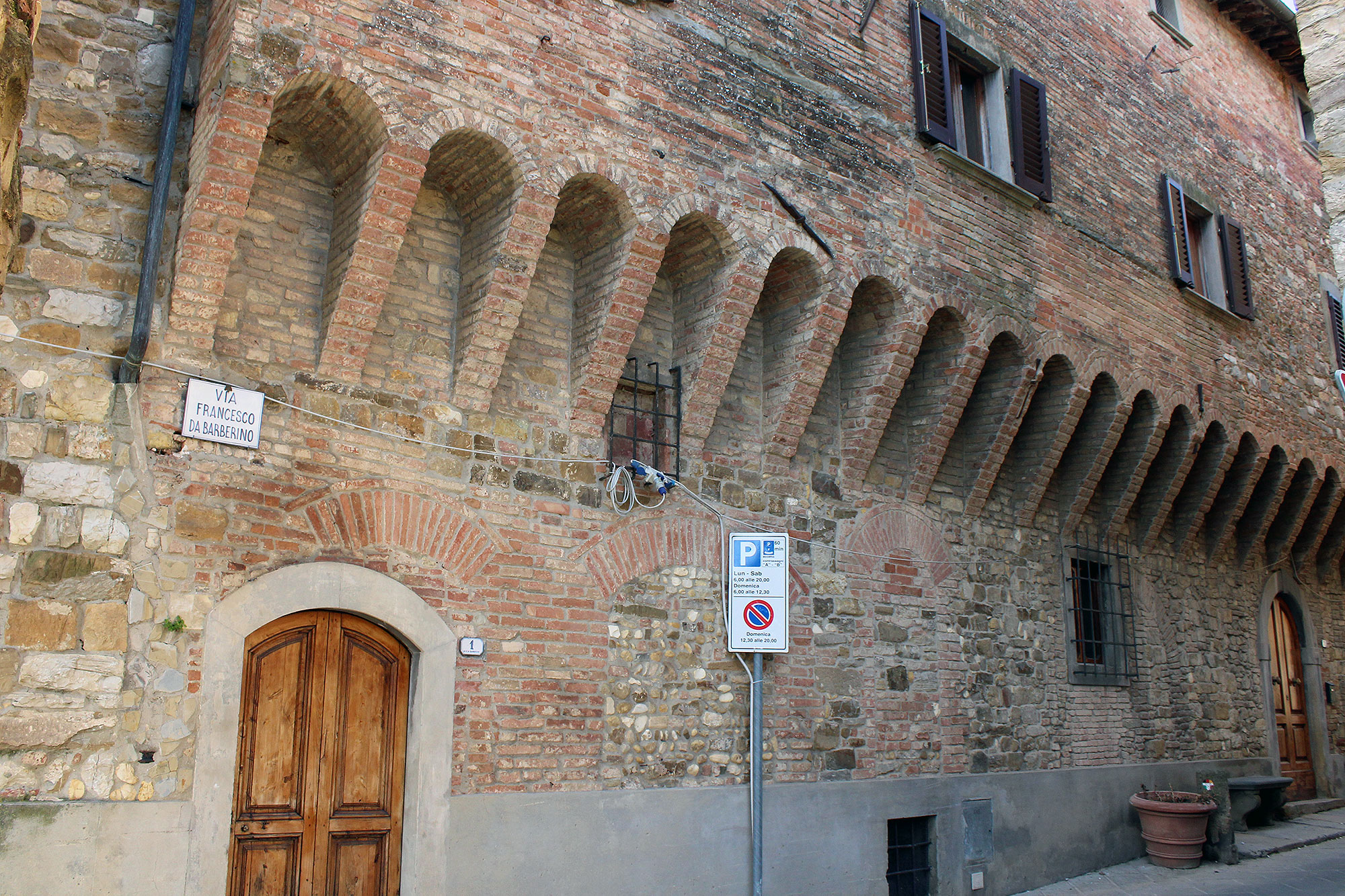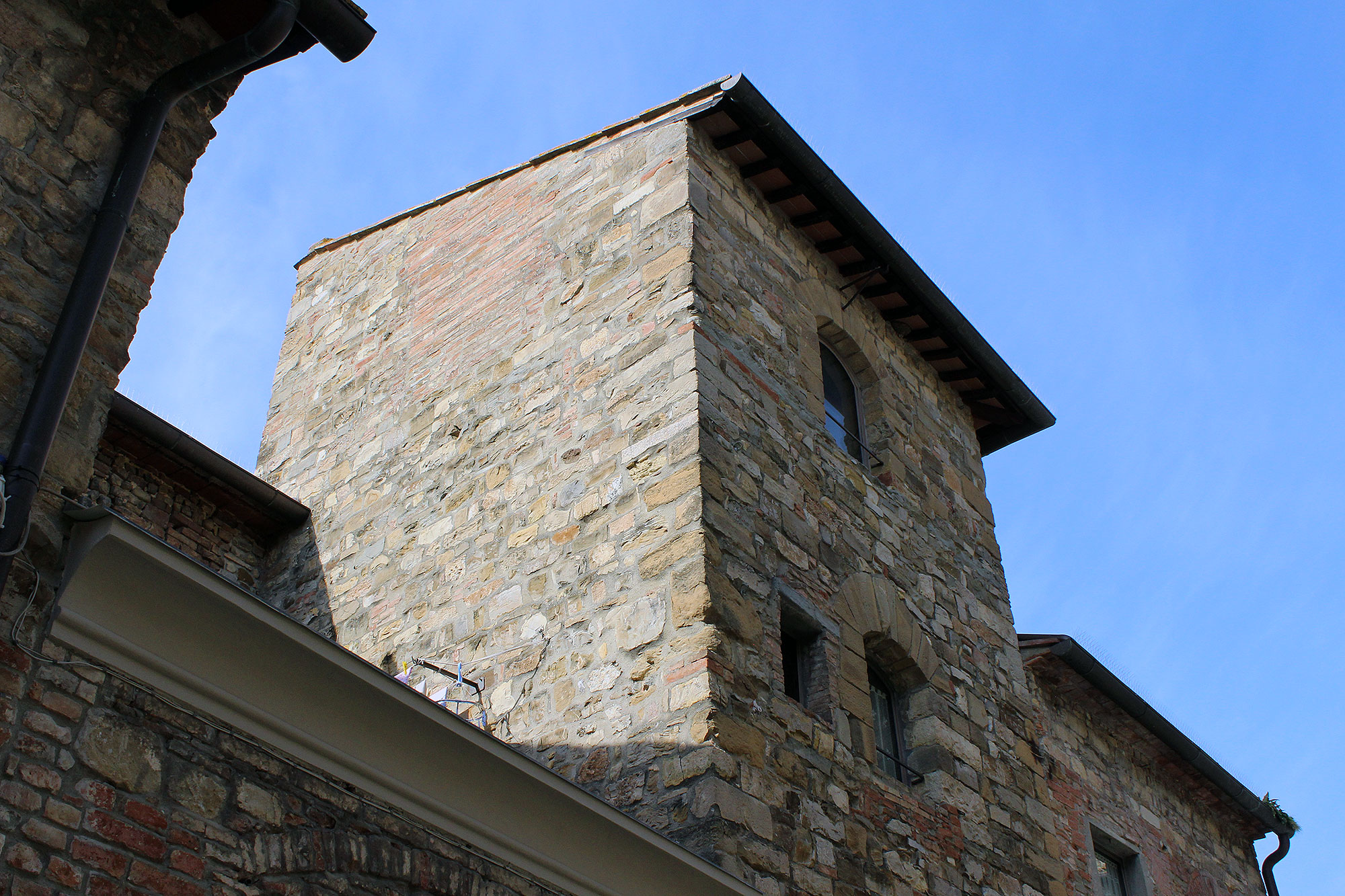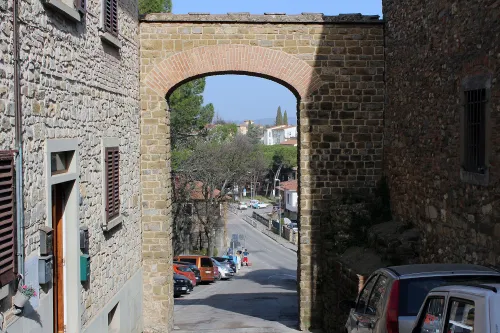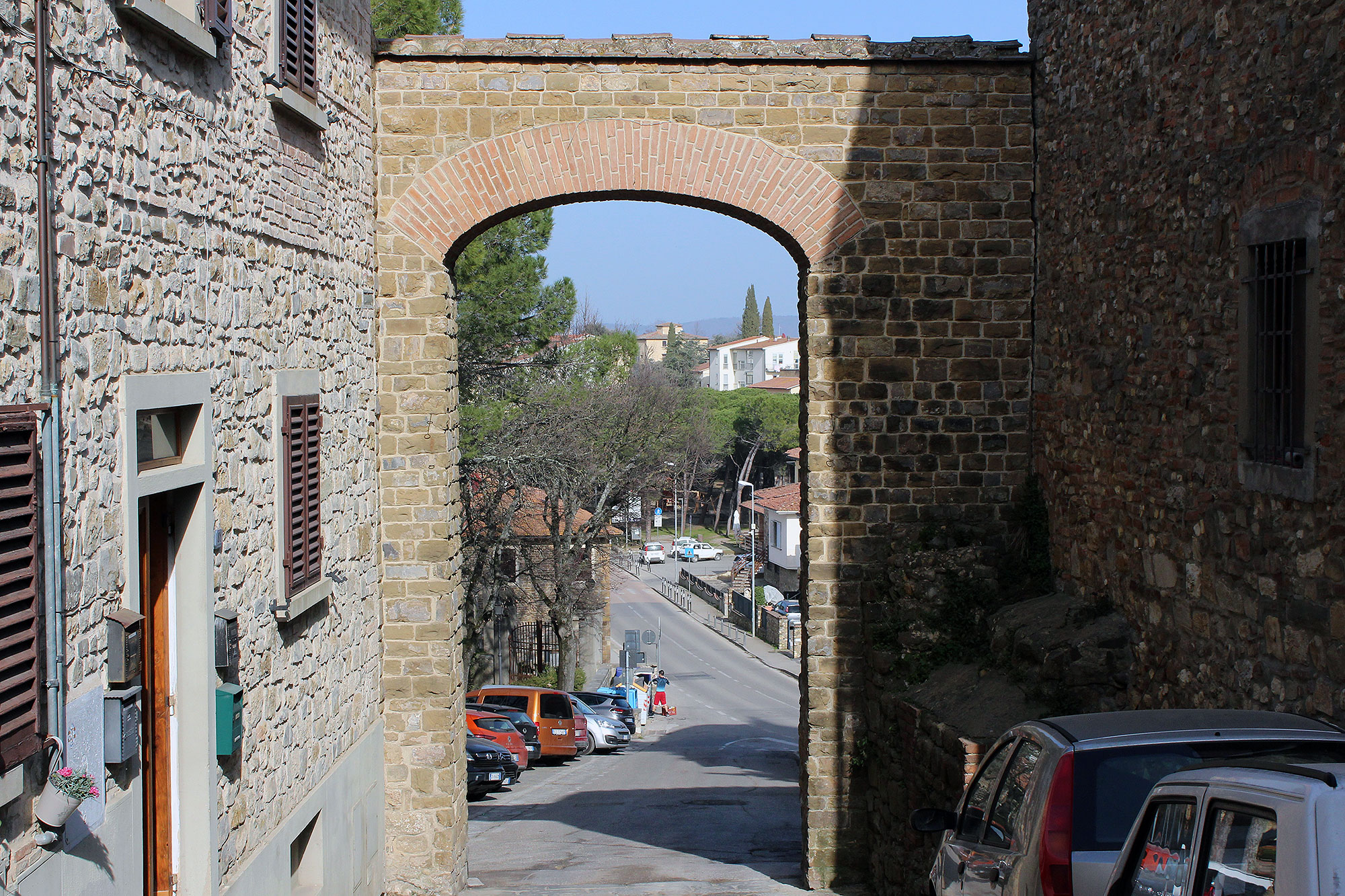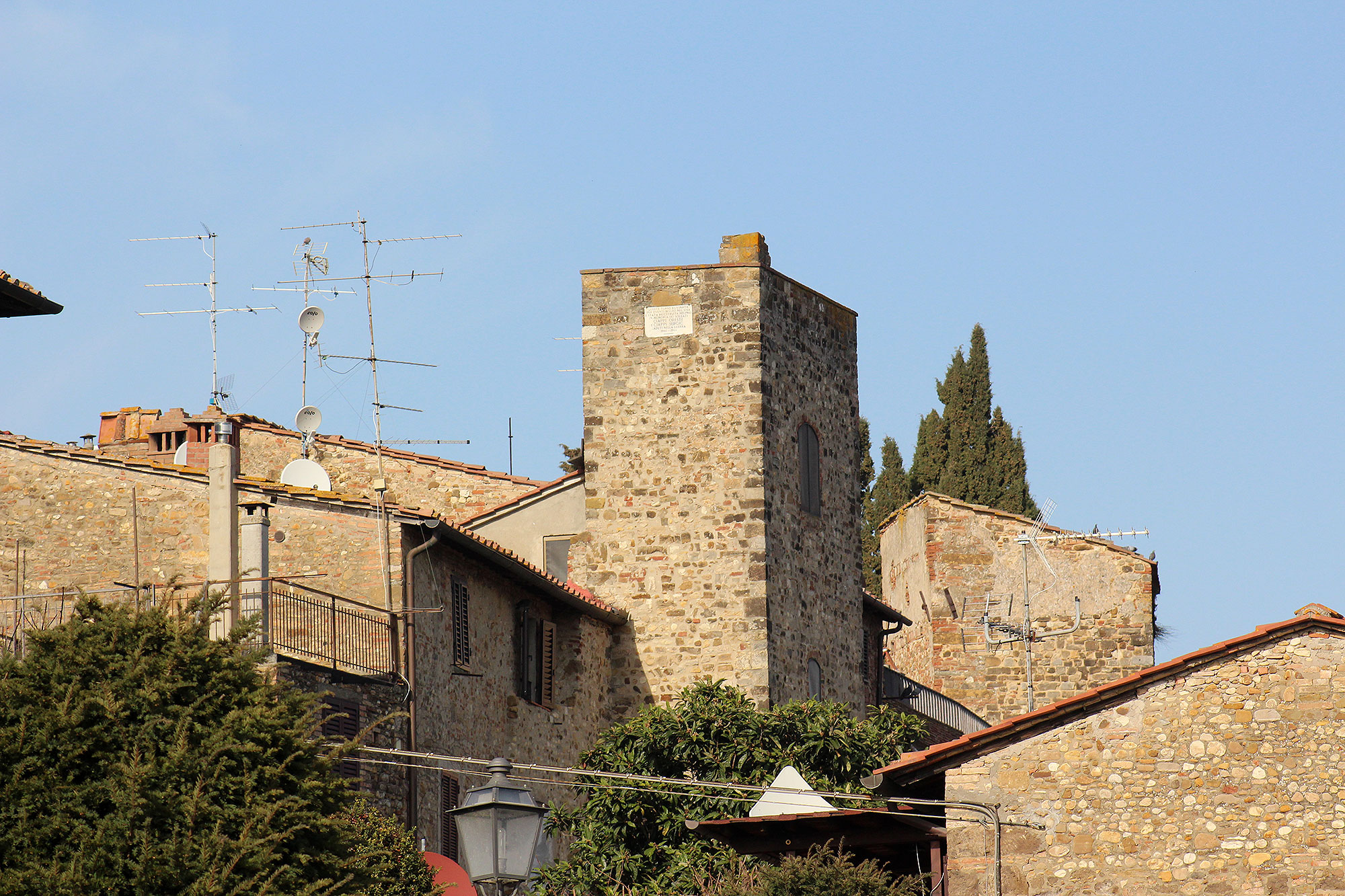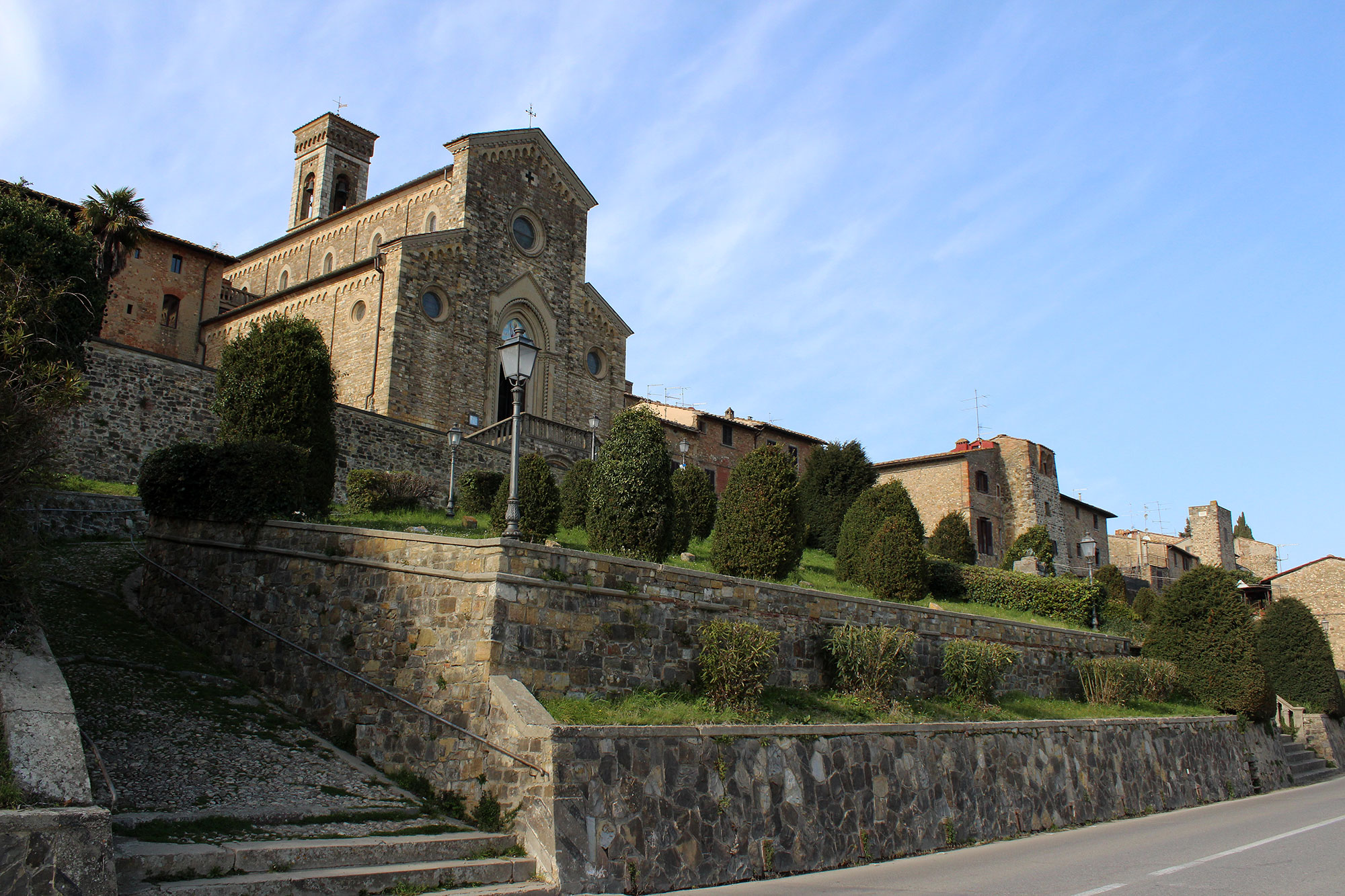 From the A1 'Del Sole' Motorway exit at Firenze Certosa. At the exit go right getting onto the motorway for Siena. Exit at Tavarnelle Val di Pesa. At the exit turn left in the direction for Tavarnelle. Arrived at Tavarnelle at the beginning of the inhabited area turn right following the signs for Barberino Val d'Elsa/Poggibonsi going on the ring road.Once you've exited Tavarnelle proceed on for approx. 2 km. until you reach Barberino Val d'Elsa.
Barberino Valdelsa lies in the heart of Chianti, in Tuscany between Florence and Siena on the watershed of the Elsa and Pesa river valleys, in an area that simply pulsates with history and legend. The town, formerly only a castle, was founded by the Florentines in a strategic position to resist the expansion of the nearby Semifonte castle and was a vicariate since 1313.
The village has still today a typical medieval structure, surrounded by 13th century curtain walls linked together by wall towers and endowed with two gates, the 'Porta Fiorentina' at north and the intact and splendid 'Porta Senese' to south. Inside: tower-houses, narrow alleys, the main street that connect the two gates, the Palazzo Pretorio [Praetorian Palace], the Pilgrim's Hospital built by Taddeo di Cecco da Barberino in 1365, the parish church of S. Bartolommeo.
From Barberino, following the road to Certaldo, is possible to reach the site where Semifonte rose, near the locality of Petrognano. This castle was destroyed by the Florentines in the 1202. Continuing on in the direction of Certaldo can be found the romanesque parish church of S. Appiano dating back to 10th century, one of the oldest to be found in the Florentine countryside.