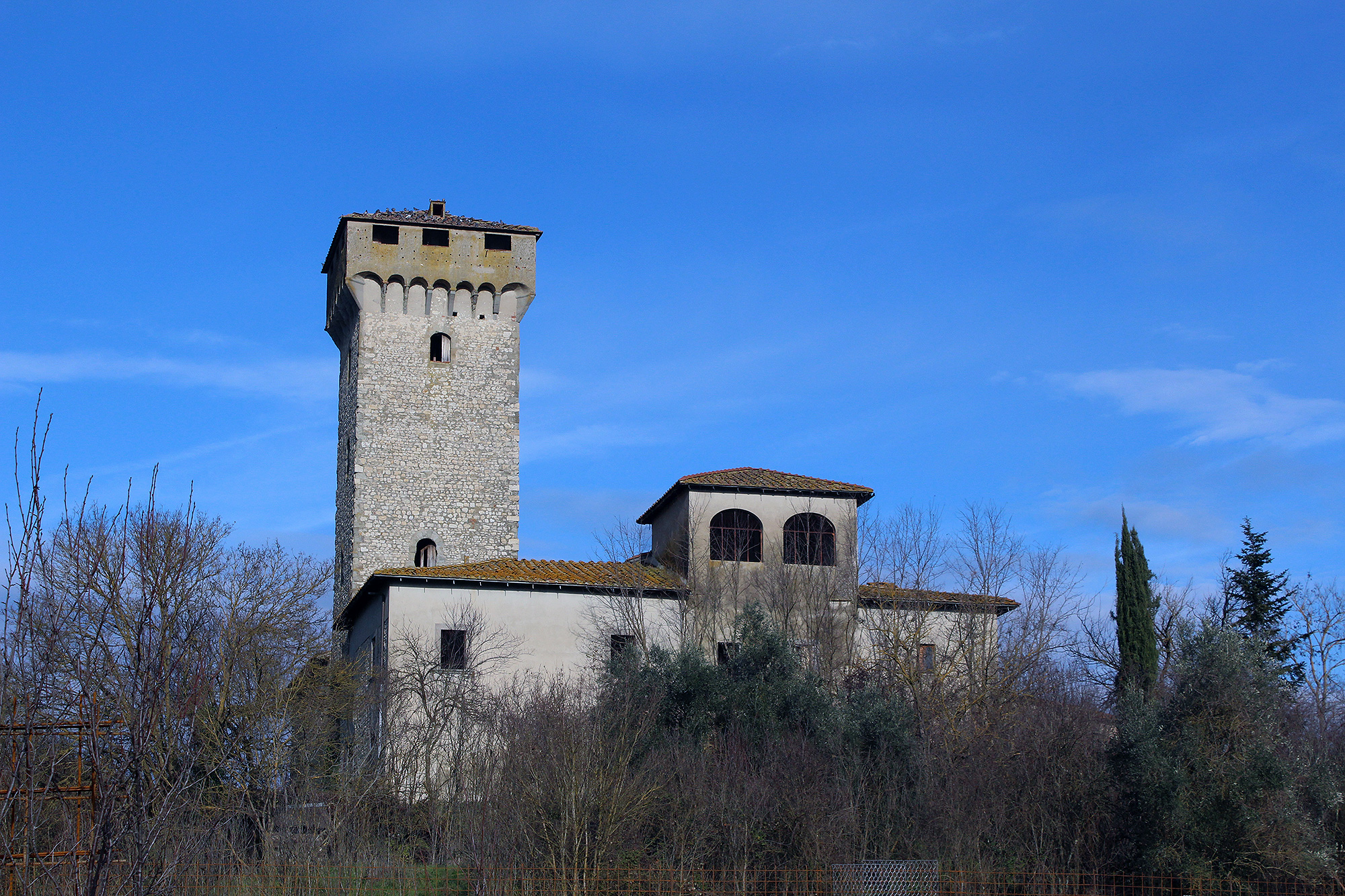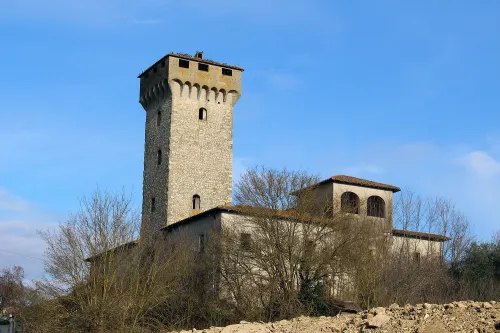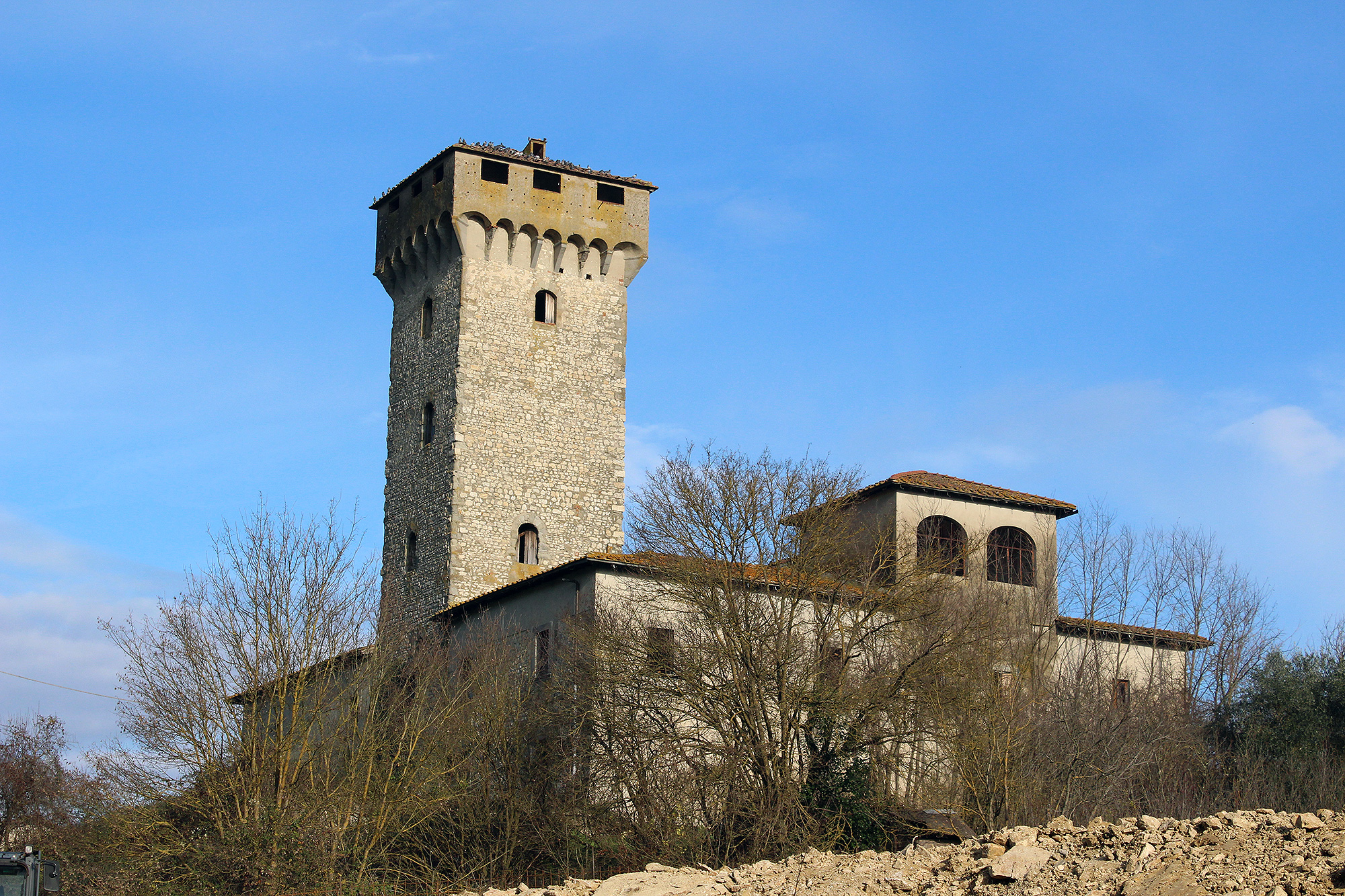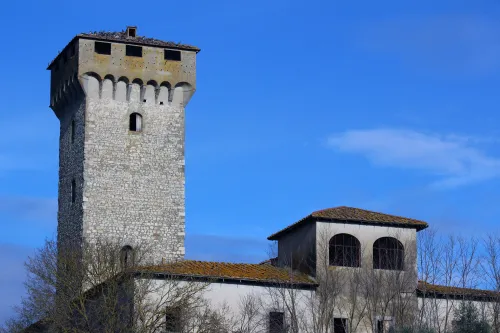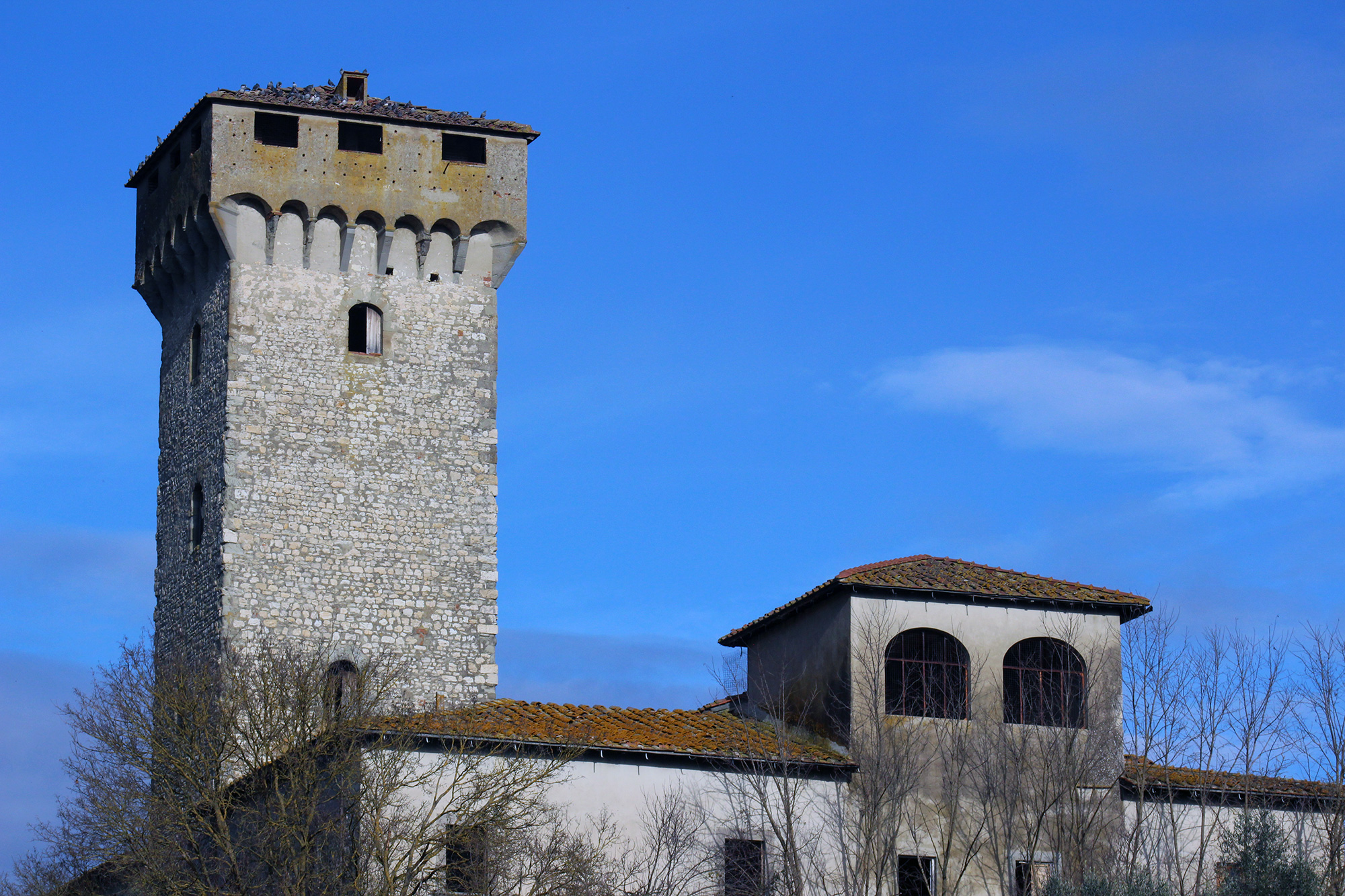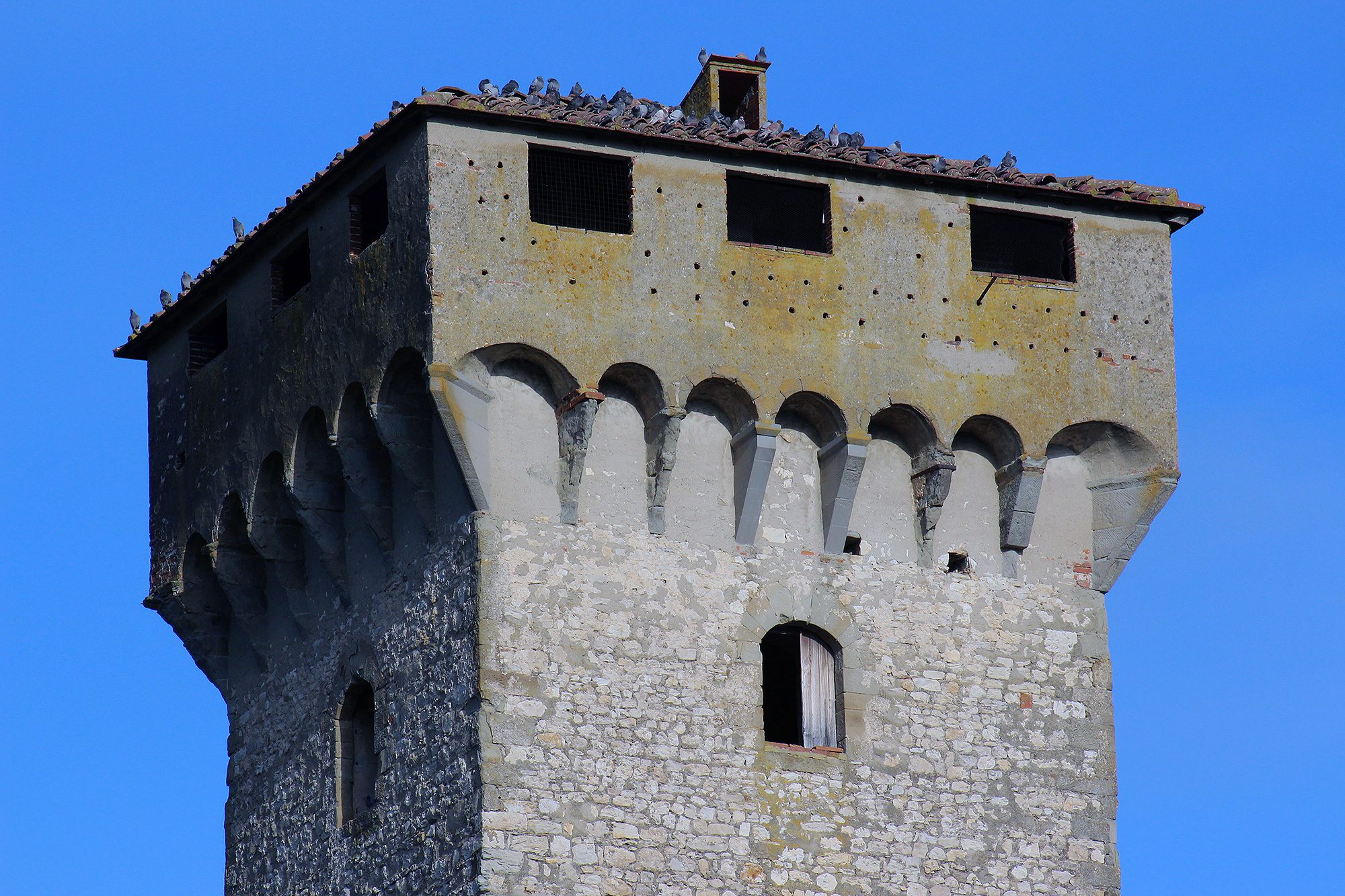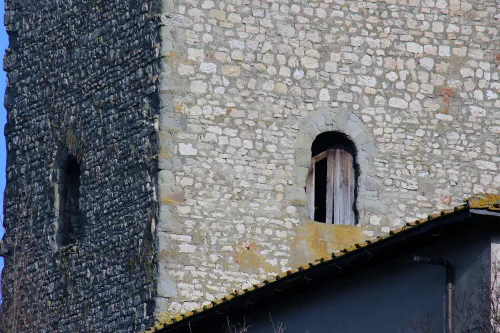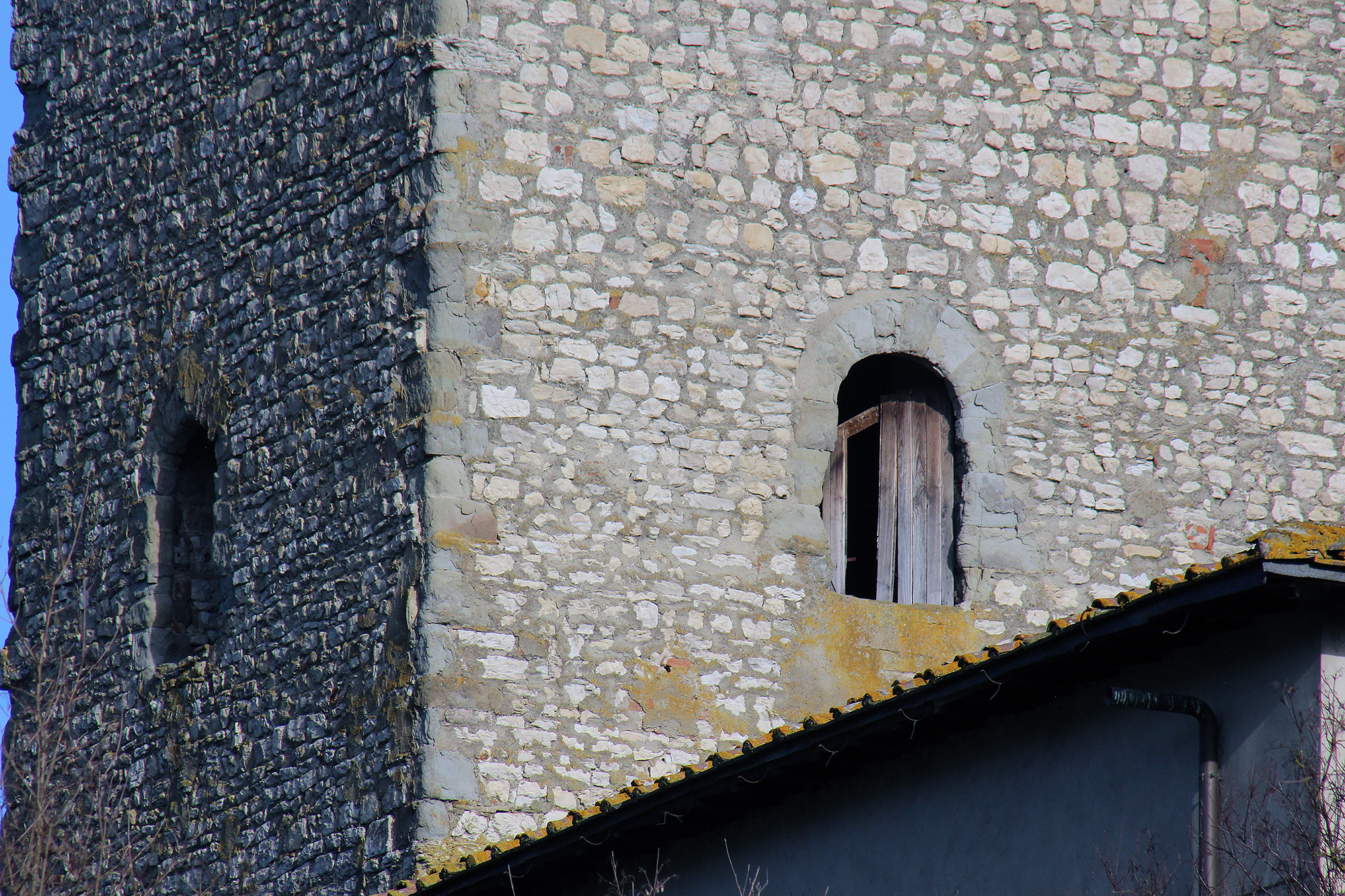 The Bandinella dominates the River Arno and the town of Incisa Valdarno, about 20 km from Florence driving towards Rome.
The Bandinella Tower rise on the river Arno banks opposite the side where, on the top of a hill, stands the Incisa Castle (a construction of the 11th century formerly known as ' Old Castle of Ancisa' ) of which only a few traces today remains. Also two important ancient roads that connected Arezzo and Florence had their crossing point here, on the Incisa bridge: the ancient S.Donato road and the most recent that runs alongside the bottom of the valley.
In correspondence of this bridge rose a village, first like a simple 'market', that became soon greater of the overhanging settlement. Later this cross point gain for Florence a very important strategic position, defending the most tightened point of the Arno valley and controlling the Valdarno territories of many feudal families.
In the year 1364 the Florentine Republic [that in the meantime made the castle the administrative center of the zone] after a battle with the Pisane army supported by English mercenaries that caused serious damages to Incisa, restored the fortifications and built a new imposing tower at the head of the bridge.
The tower, of square shape and endowed with machicolations and battlements, was called 'Bandinella'. Today it is incorporated in a rural house and is in a good state of conservation. It still dominates a great part of the river Arno flow and the surrounding countryside.