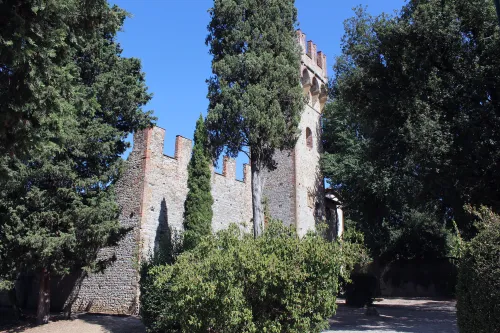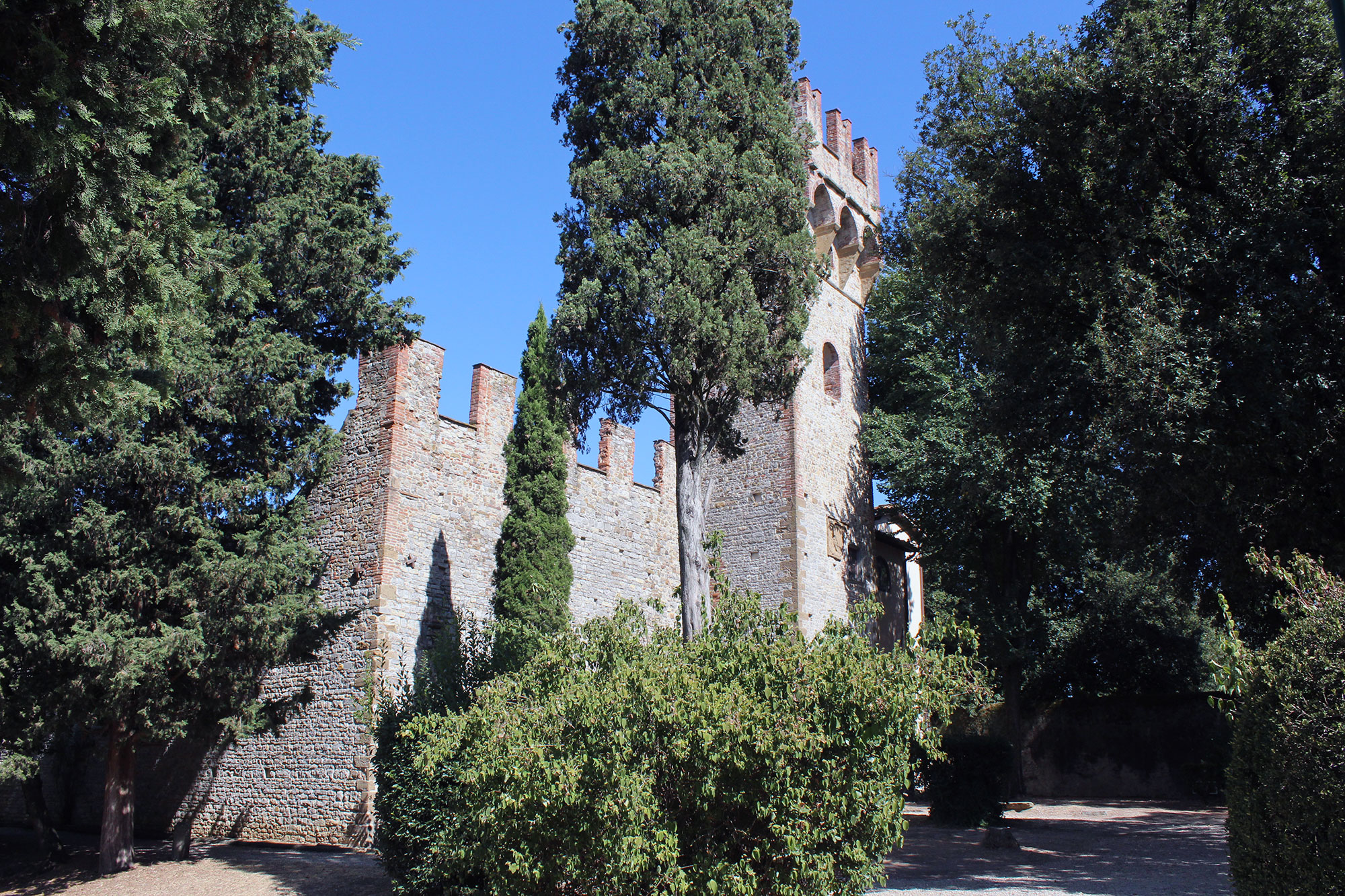 The castle rises in the center of Scandicci, town in the outskirts of Florence.
The first information we have on the Castello dell'Acciaiolo dates back to the middle of the 14th century when the fortification, also know as 'villa' due to its mainly residential destination, belonged to the Rucellai family. Between the 15th and 18th centuries it became property of many other Florentine families, among those were the Acciaioli, from which it received its current name. Bought in the 19th century by the Gentile family, it became property of the Municipality of Scandicci in 1998.
This little fortification has the appearance of a real castle with a walled enclosure of rectangular shape, battlements (of Ghibelline form at 'tail of swallow') and two great towers defend the two gates. At the middle of the western, front where the main gate stands, we can still identify the original nucleus of the construction: a stone tower, formerly the keep, from here started the addiction of the lateral curtains; the chapel that we can see on its left carries 18th century forms.  Of the Italian garden, created during the 17th century, today only a little part remain on the east side, with traces of mosaic decorations.