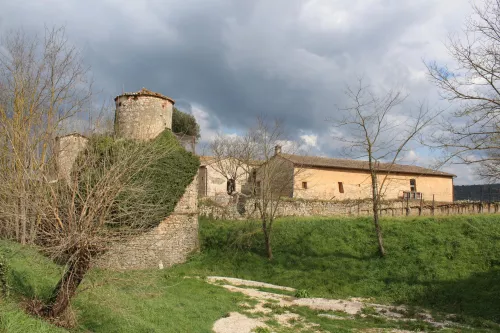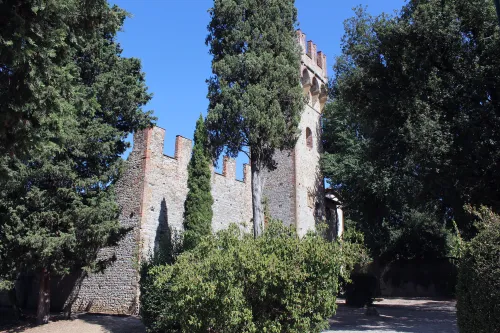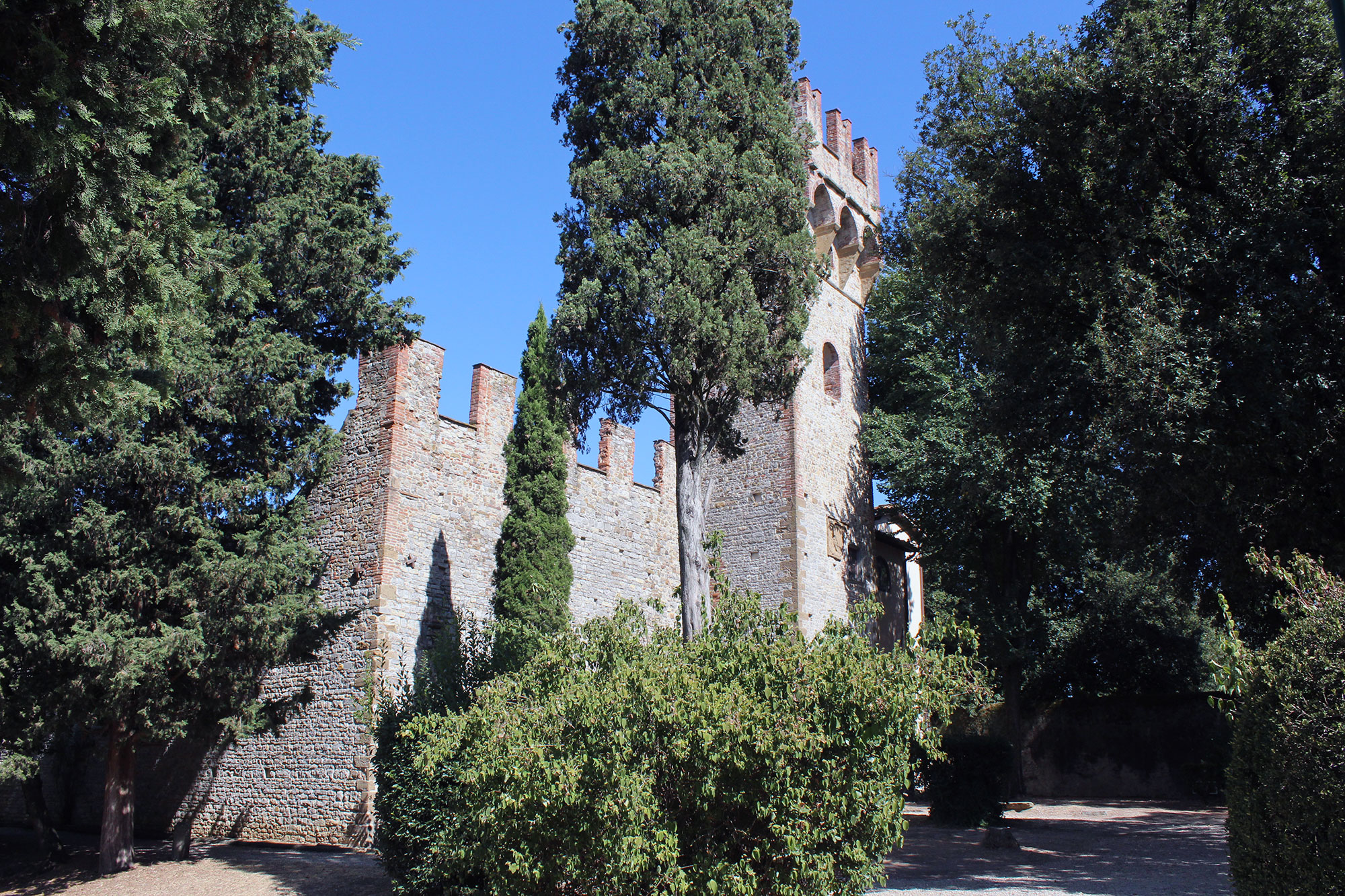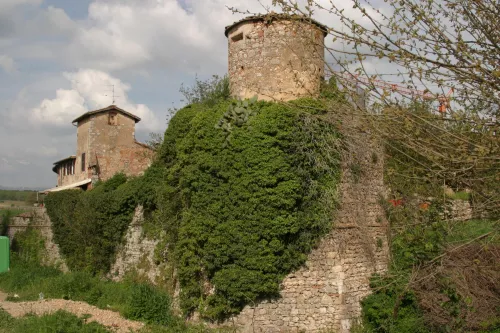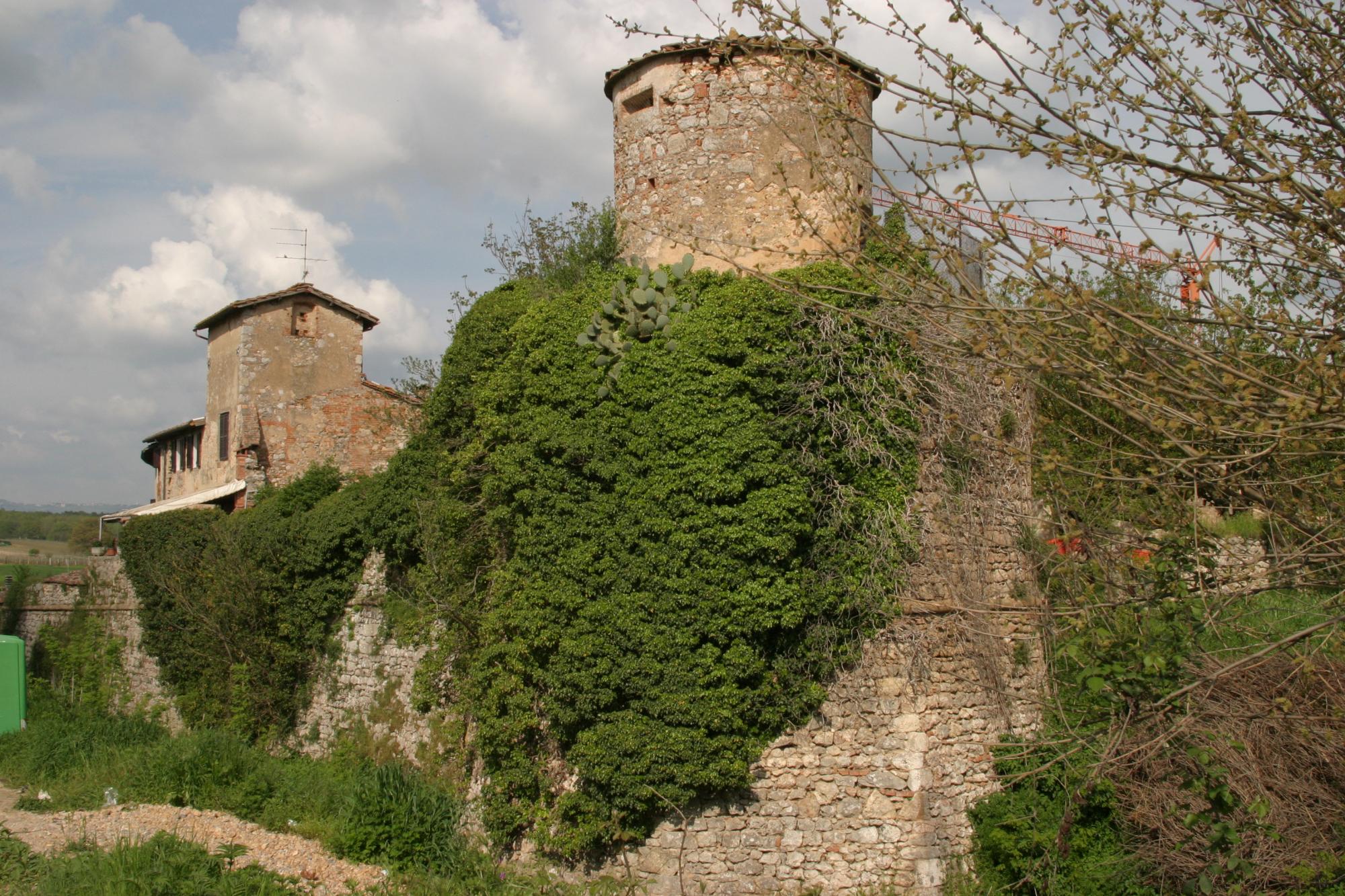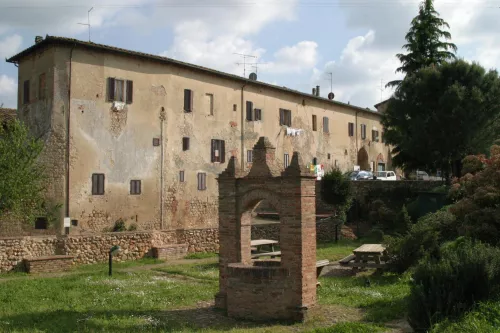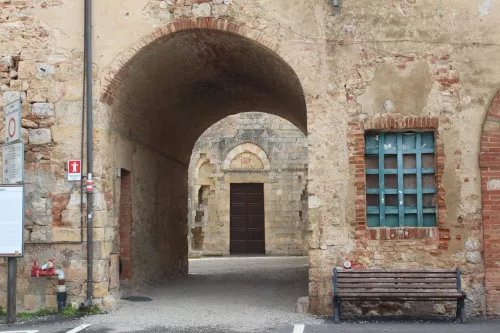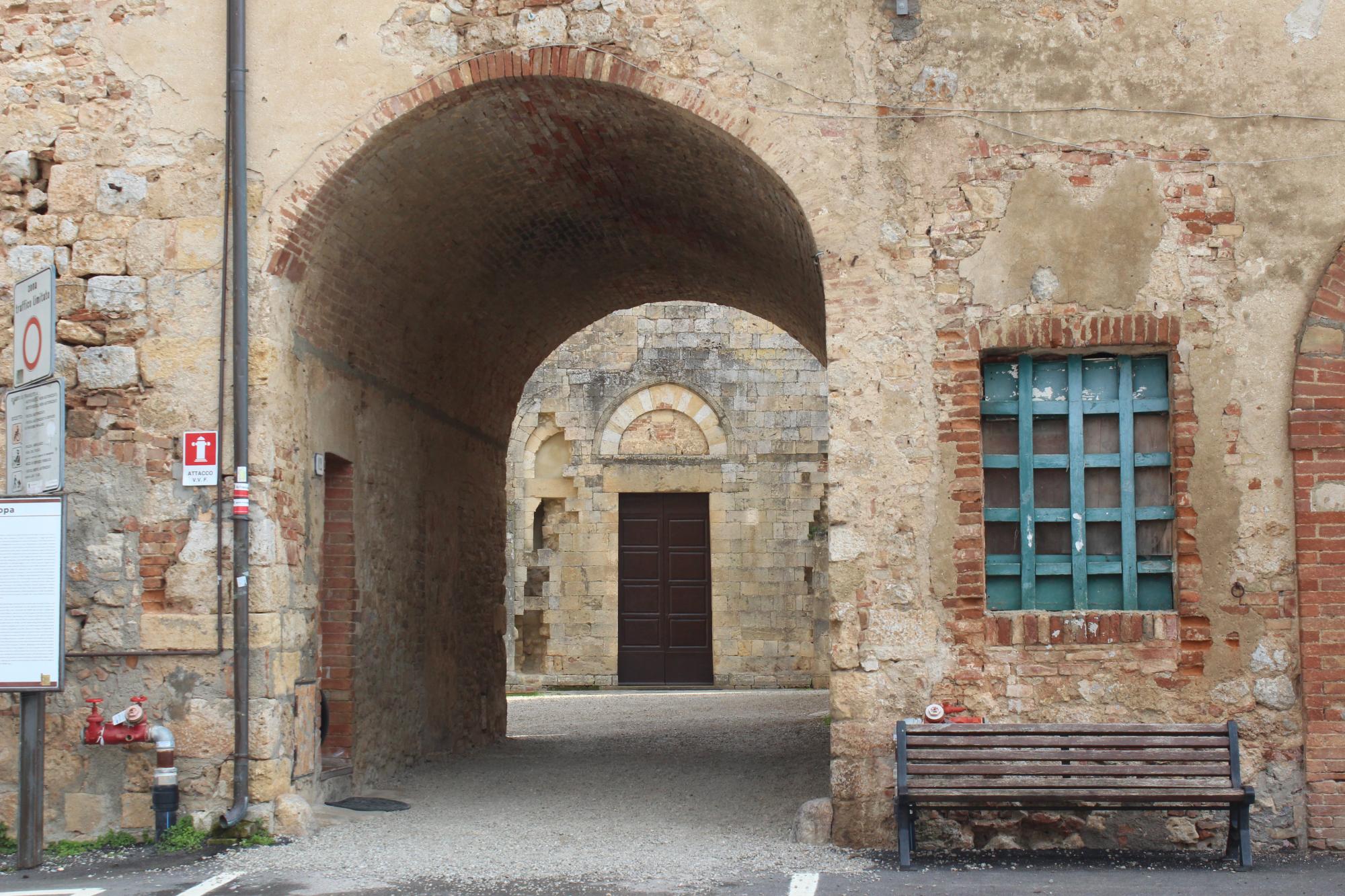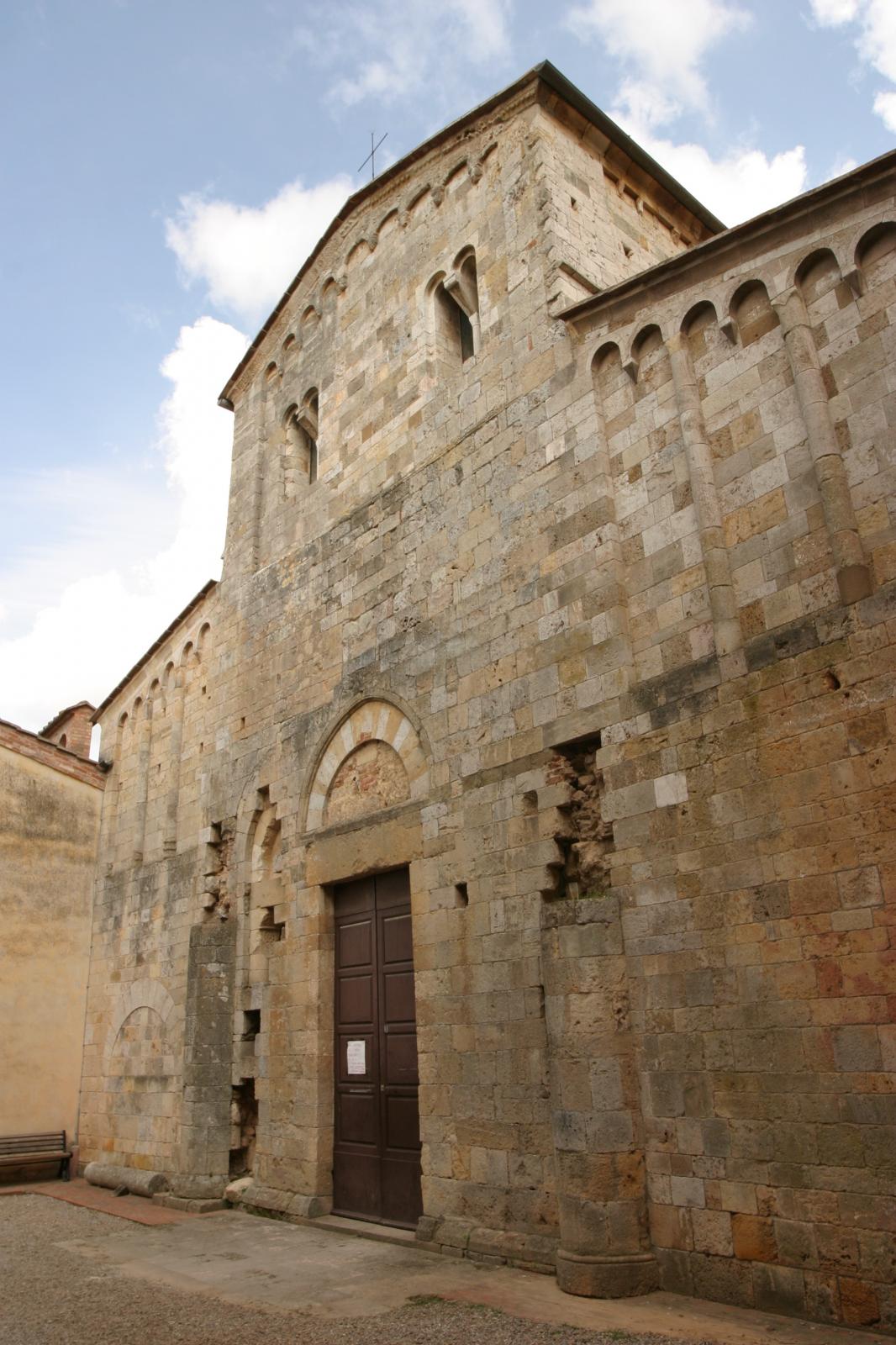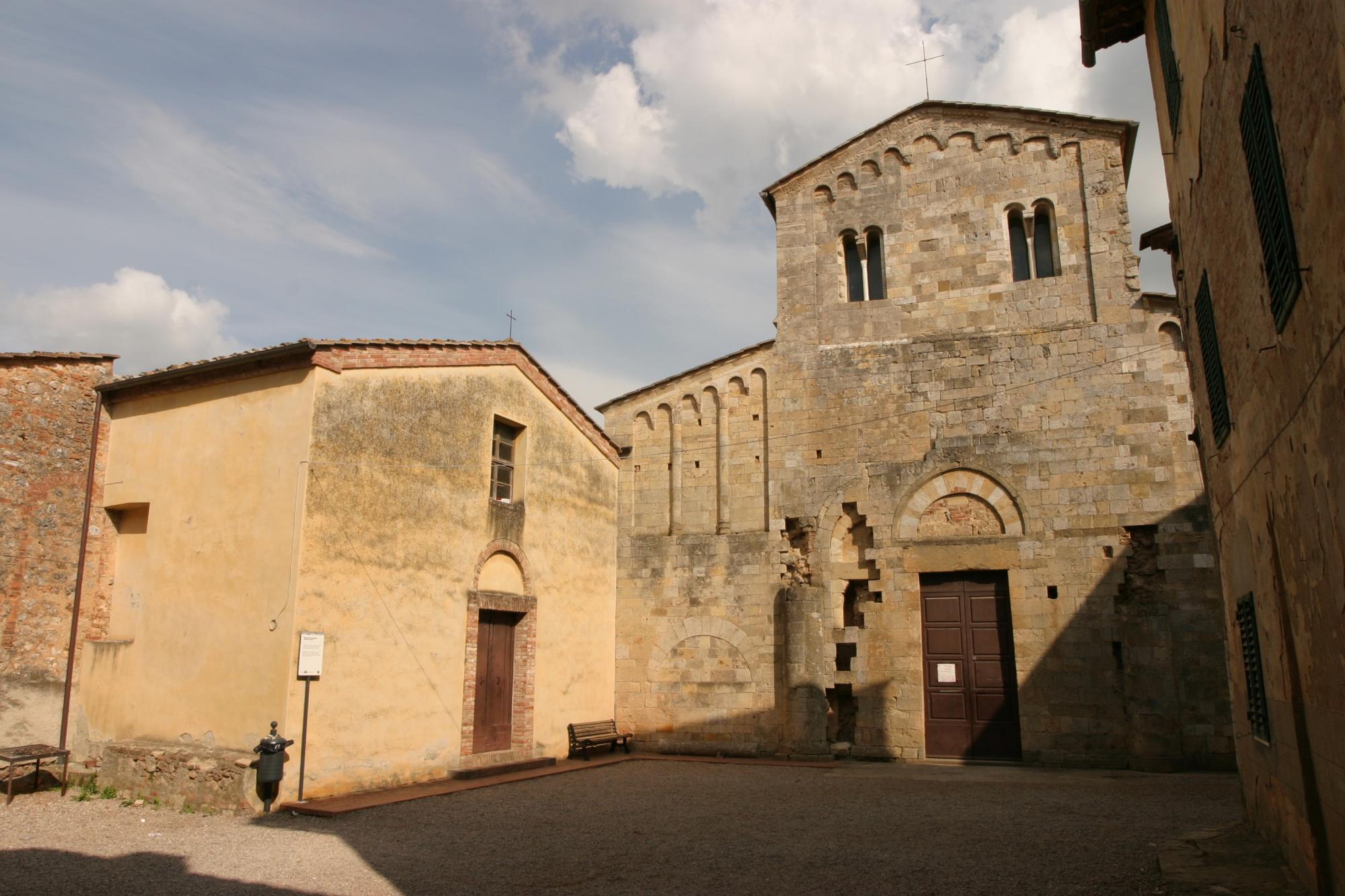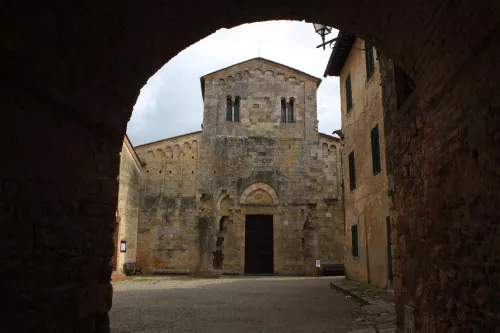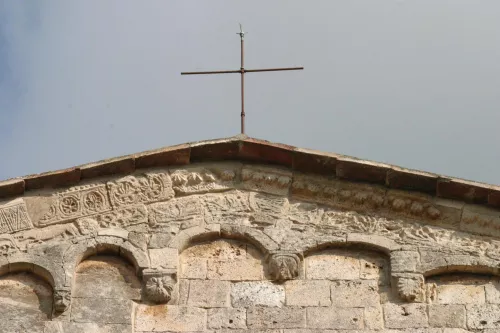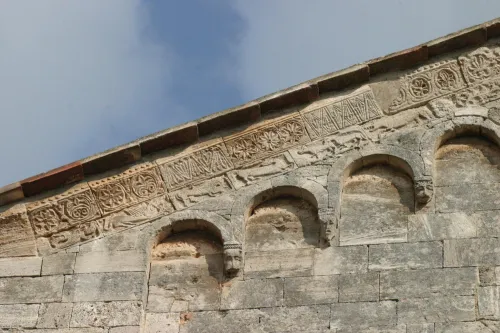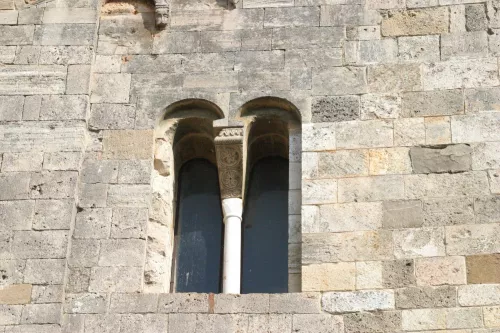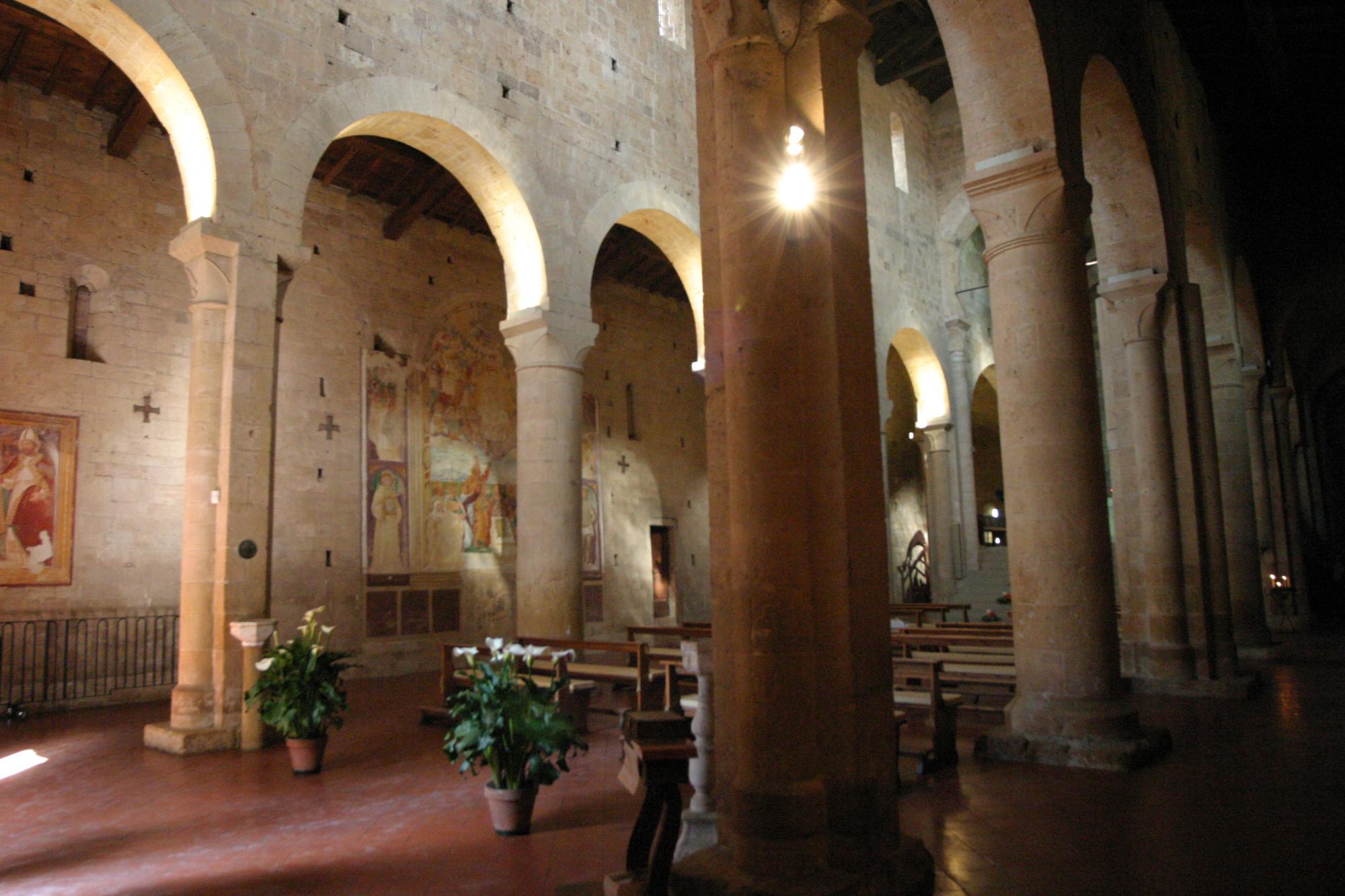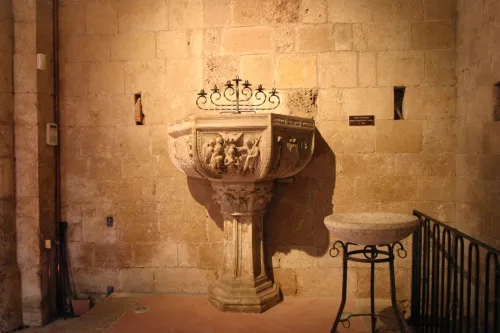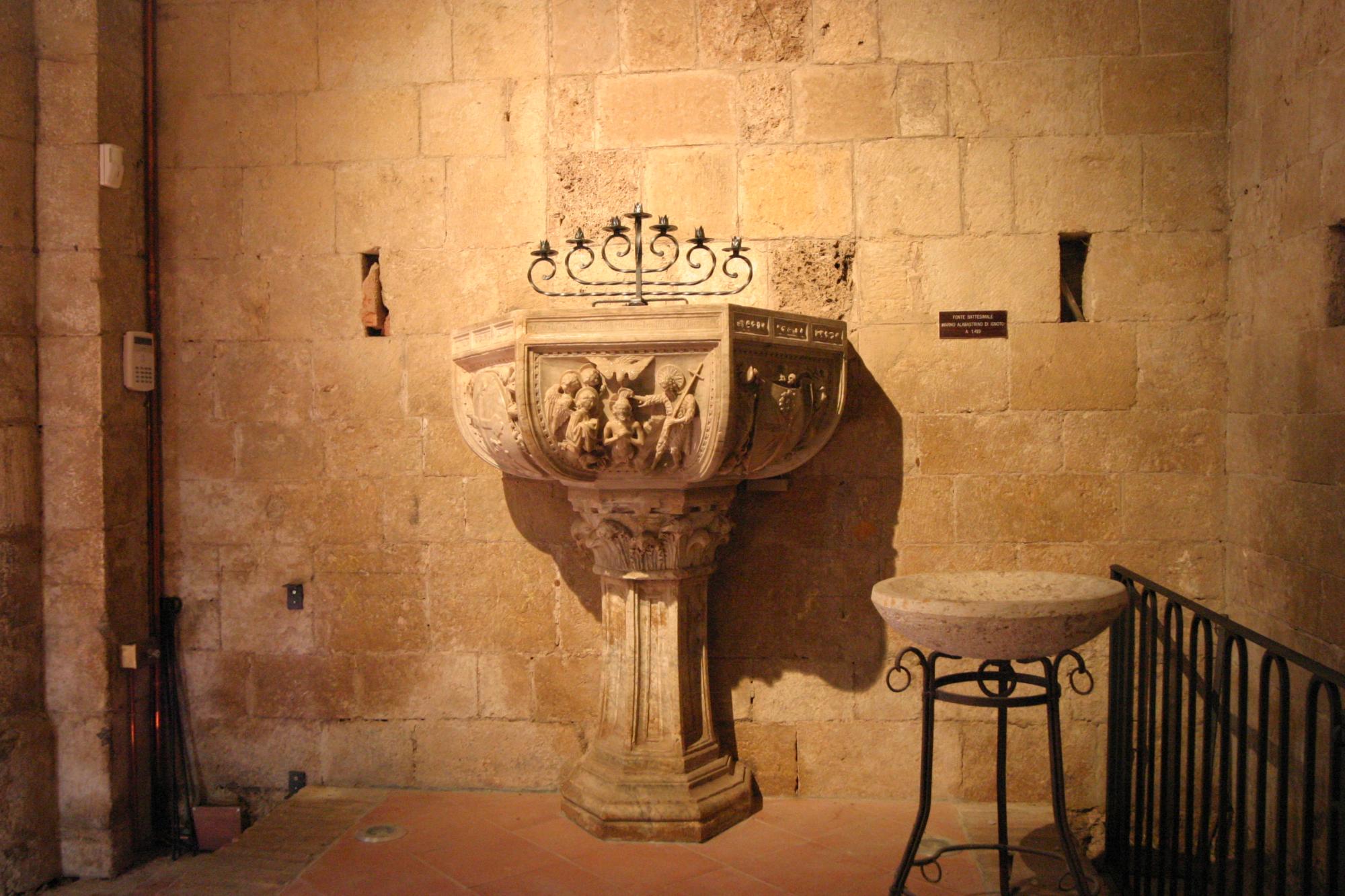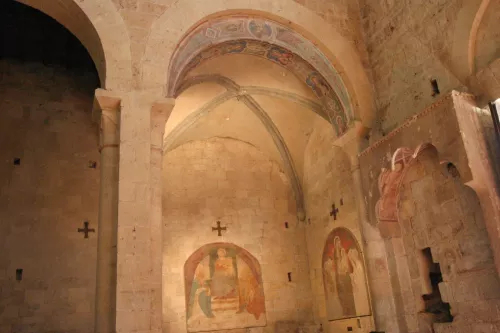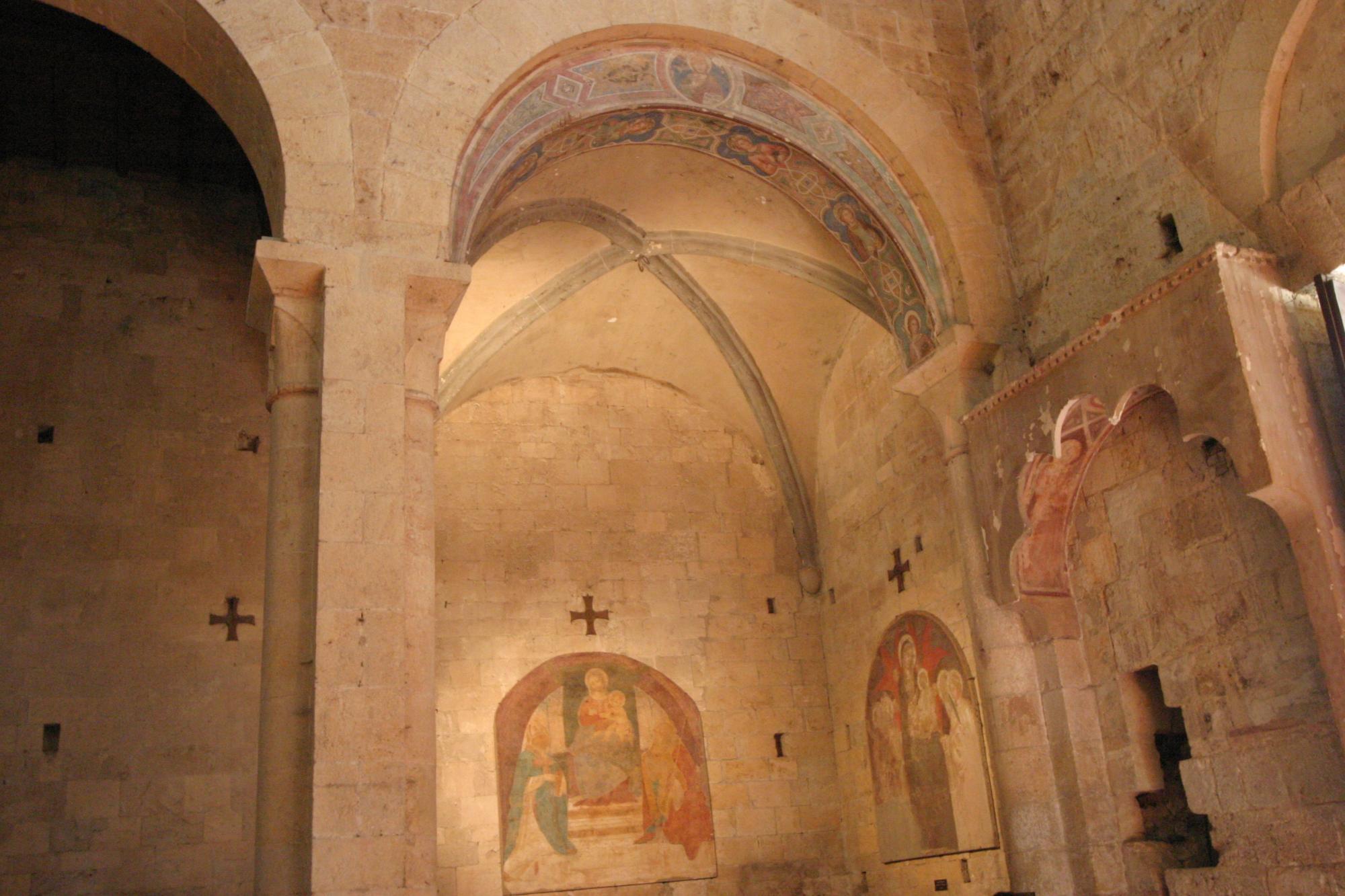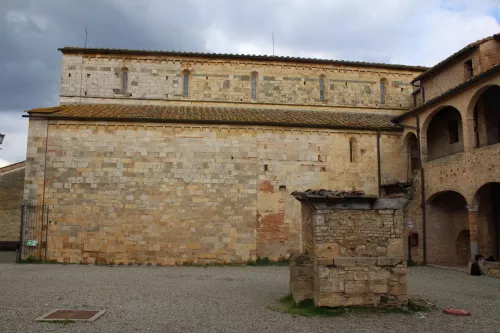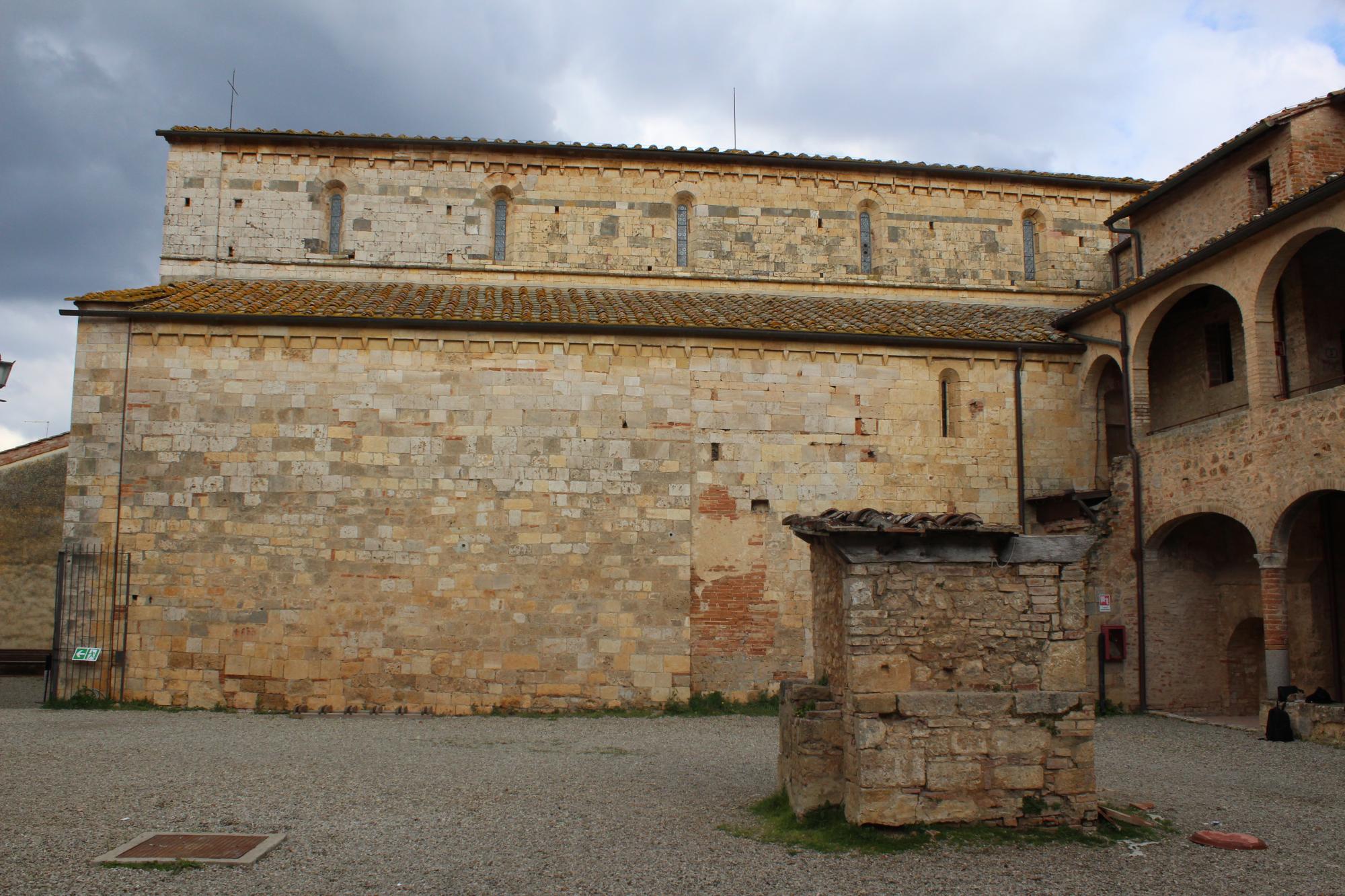 The hamlet is located on the road that connect Monteriggioni and Strove. From Firenze you can drive on the motorway Firenze-Siena and exit at 'Colle Val d'Elsa Sud', then follow the direction toward Monteriggioni on the road SS2 (Cassia) until the crossroad for Abbadia a Isola-Strove.
On February 4, 1001, Ava, the widow of Ildebrando dei Lambardi of Staggia, founded a family Benedictine monastery dedicated to San Salvatore in the area of Borgonuovo, a 'submansio' (halting place) on the Via Francigena, documented between 990 and 994 in the itinerary of Sigeric, Archbishop of Canterbury.
From the middle of the 10th century the nobles of Staggia began to built up a strong dominion over these lands, extending from Monteriggioni and Strove Valley. The Isola Abbey was built, as indicated in its name, on the edge of a swampy area at the crossroads between four countries: Florence, Fiesole, Siena and Volterra. The place was an important stretch of the Via Francigena, the junction between the secondary roads leading to Florence and Volterra. The Abbey, with its wide properties, was conceived to consolidate the heritage of the founder family creating an alliance between monasticism and nobility, a common occurrence in the Medieval society. During the 11th century the Abbey continued to expand strengthening its control over the territory and the Via Francigena, an hospice - documented from 1050 - and a xenodochio (pilgrims' refuge area) - documented from 1102 - were built to offer assistance to wayfarers.
Between 11th and 12th centuries the monastery was completed with walls, gateway and towers. In this period was also erected the Abbey Church, consecrated in 1173 in honor of San Cirino: with its three-apse and three-naves layout, poly-lobed pillars alternating with columns of Lombard derivation is a classic example of Benedictine Abbey of the Val d'Elsa. A typical pilgrimage churches twin portal - only partially visible today - (style in in use beyond the Alps) opened out from the facade.
Between 13th and 14th centuries the abbey authorities started to give way under the pressure of surrounding township, mainly Siena, which in 1375-76 fortified the monastery encircling the village within new defensive walls with moat, to protect it from the forays of free companies that plunder the countryside. Abbadia then became part of the castle chain system located around the border of the county of Siena. In 1445 the monks leaved the monastic complex and in 1446 the Abbey was annexed the the Monastery of Sant'Eugenio, near Siena. This was the beginning of Abbadia a Isola decadence. The Abbey Church became a Parish Church and in 1554, when Siena fell under the control of the Medicis' Gran Duchy the city walls became useless and were built into the houses. The mighty octagonal tower was turned into a dovecote. The military past was almost totally erased.